Clouds are the most beautiful creation of nature. They are mostly associated with weightlessness, emotions – whether happiness, sadness or imagination. Everyone tries to find their favorite character in them. White cotton balls drifting across the blue sky in slow motion look fascinating. Changing dimensions and forms make it a perfect source of inspiration for designers seeking new ideas.
A lamp inspired by clouds is a great combination of form and functionality. Here is a collection of 20 awesome cloud lamps that bring flashes and peals of thunder to your home. These lighting fixtures are so beautiful that you will definitely end up buying or creating one.
#1 How about a floating Cloud Bluetooth speaker that can set your desk alight while floating in the air? This creative piece is designed by Richard Clarkson Studio and Crealev. The specialty of this floating cloud lamp is its built-in Bluetooth speaker and sound-reactive LED lights that deliver close-to-reality effect of thunder and rain. It uses magnetic levitation to stay afloat over its oval base. It costs US$4,620.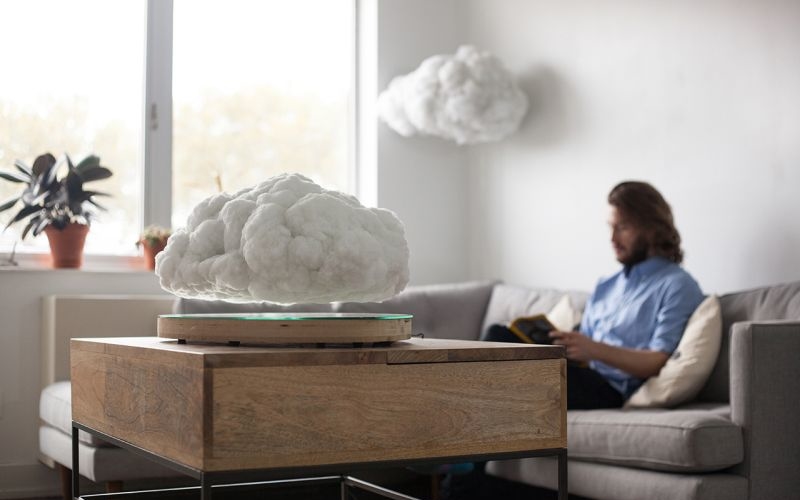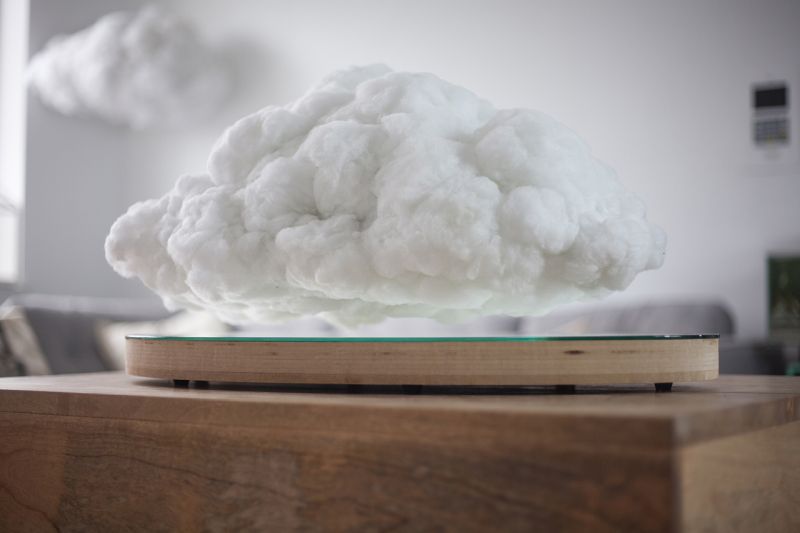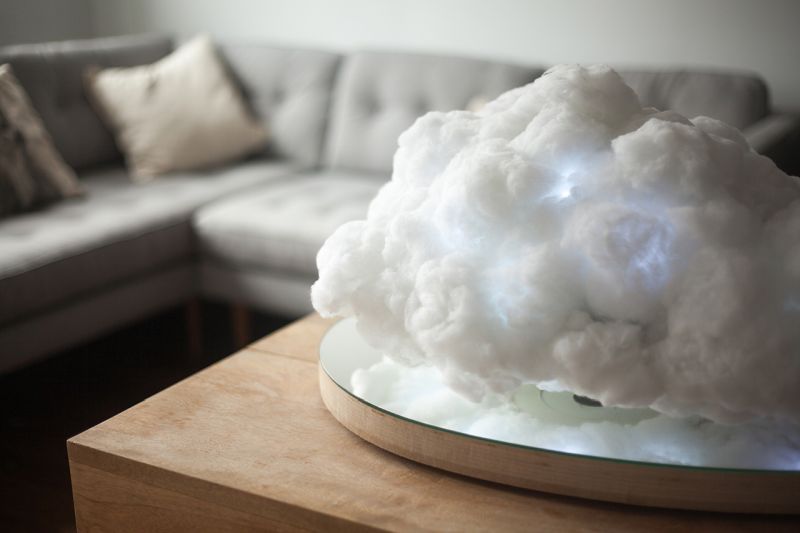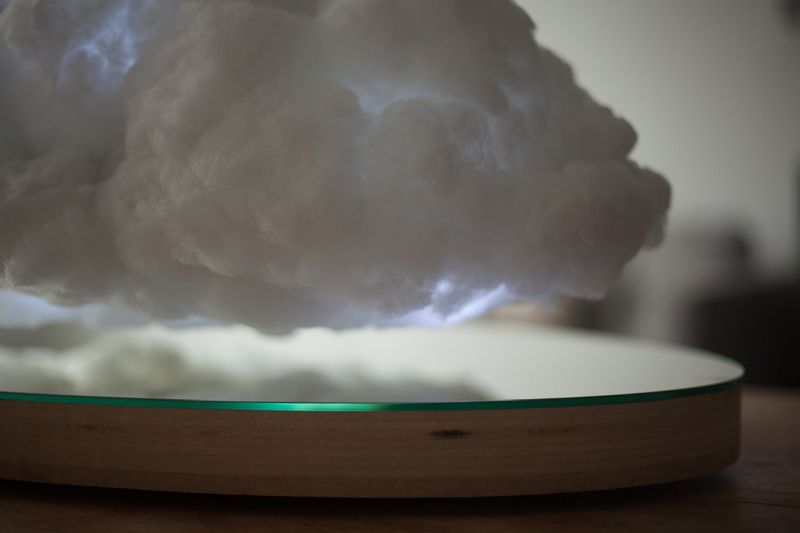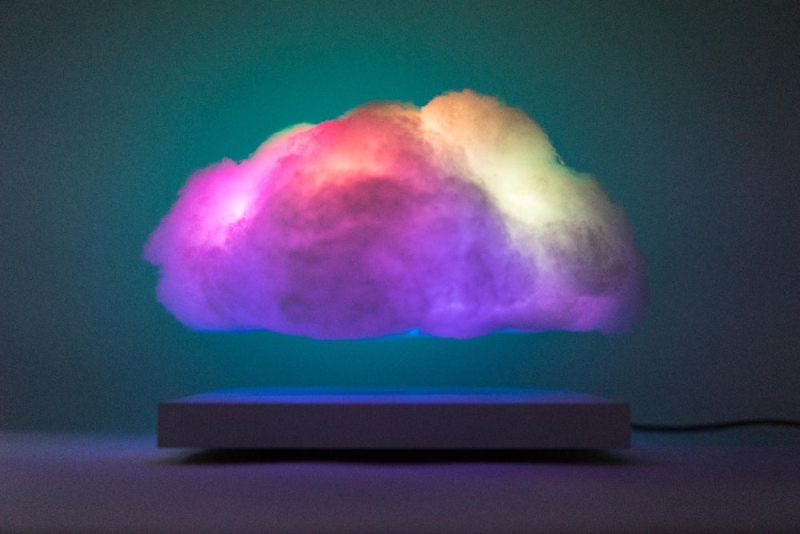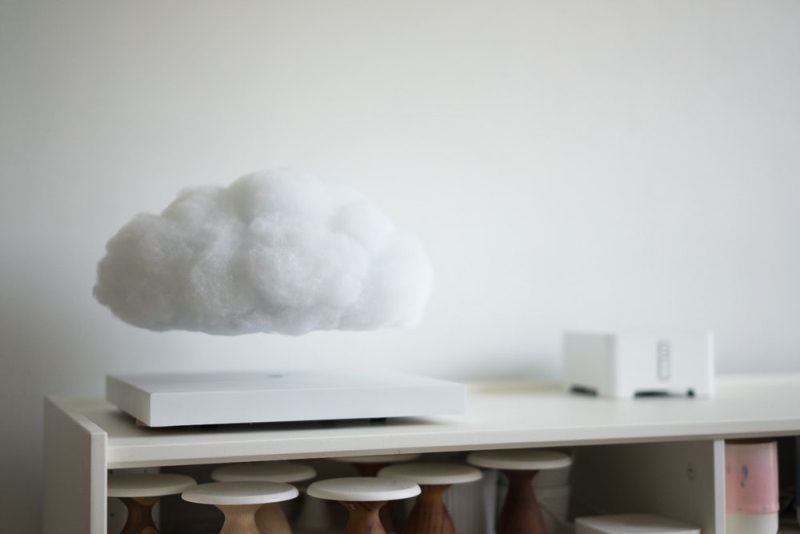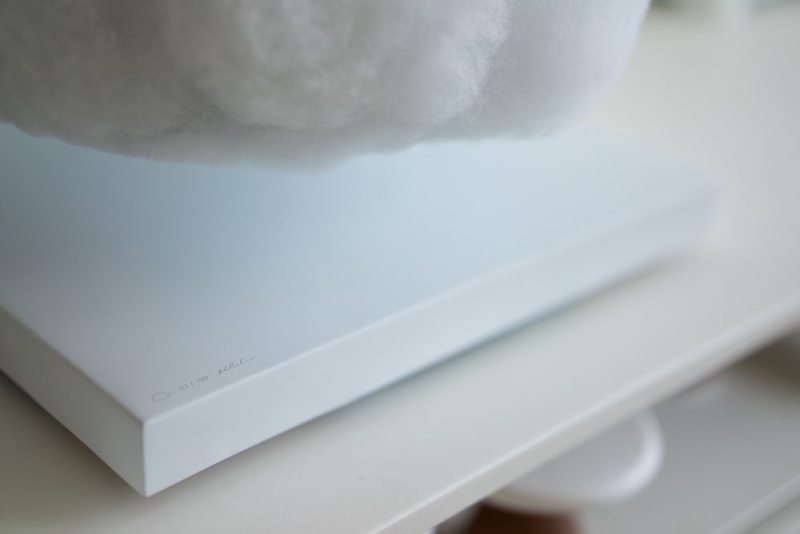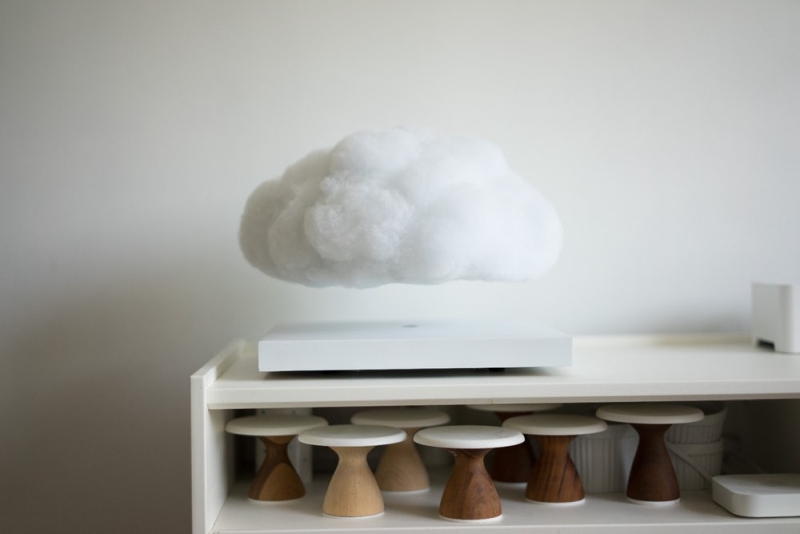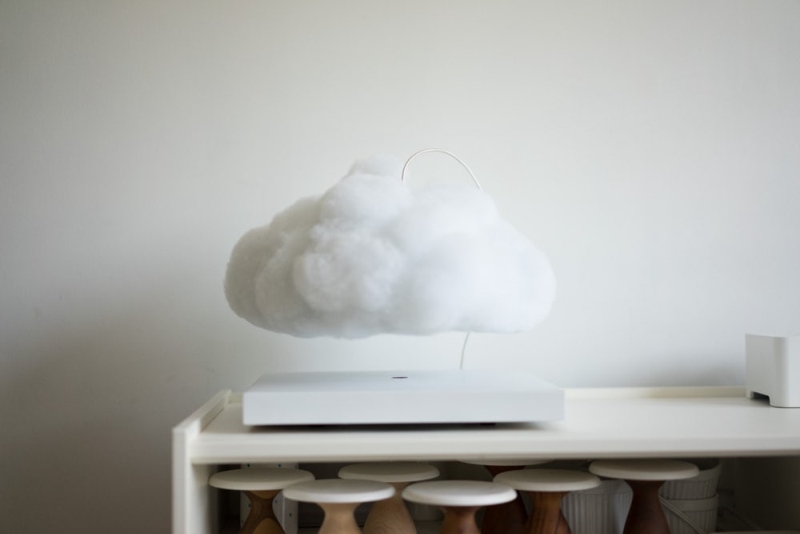 #2 This DIY cloud lamp is so beautiful and easy to build that you can make it with a cotton roll and LED lights. Try it at your home to impress the little ones in the house.
#3 These attractive lanterns can modify your home in a very different way. Made by 24° Studio, the Airy lamps are origami art pieces inspired by the natural forms of clouds. This cloud lighting collection can add a stylish touch to your living space.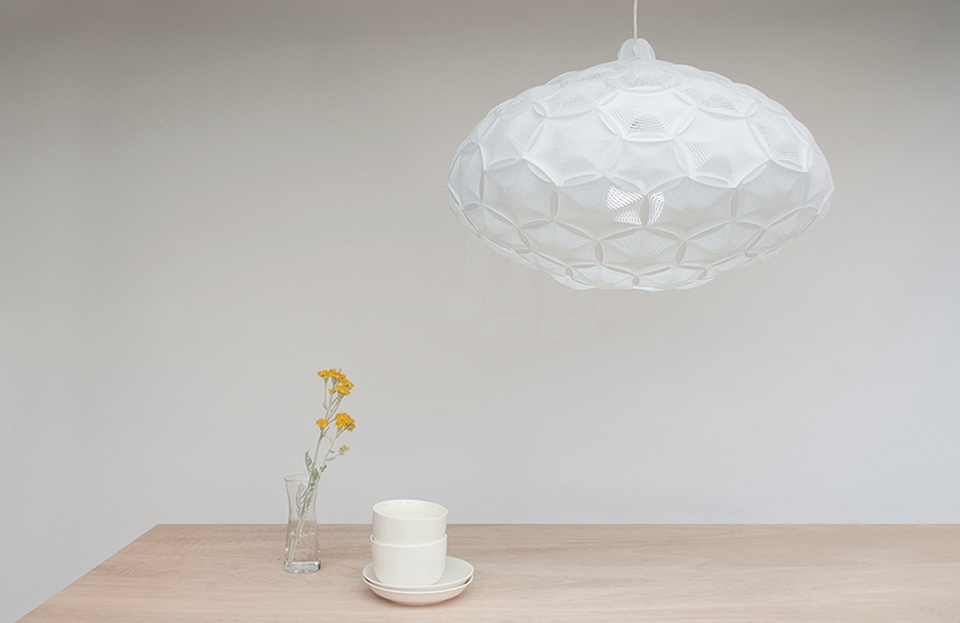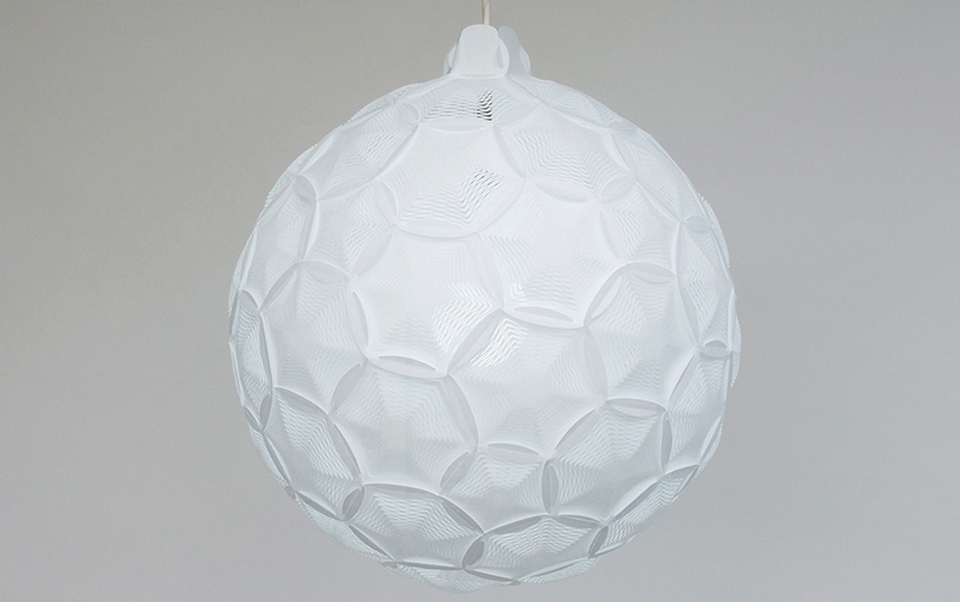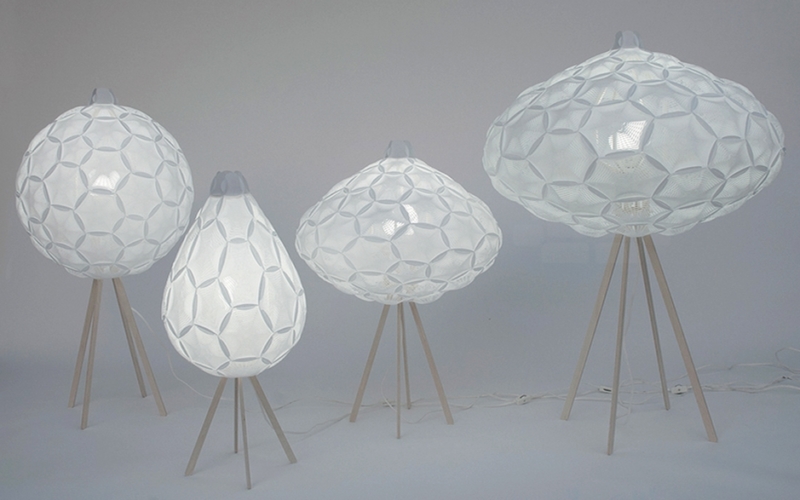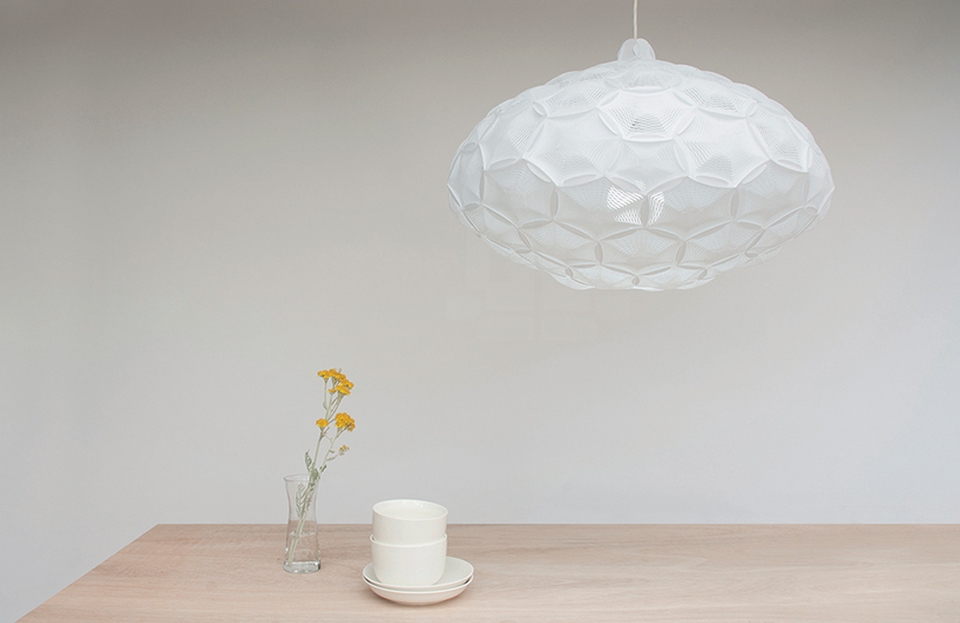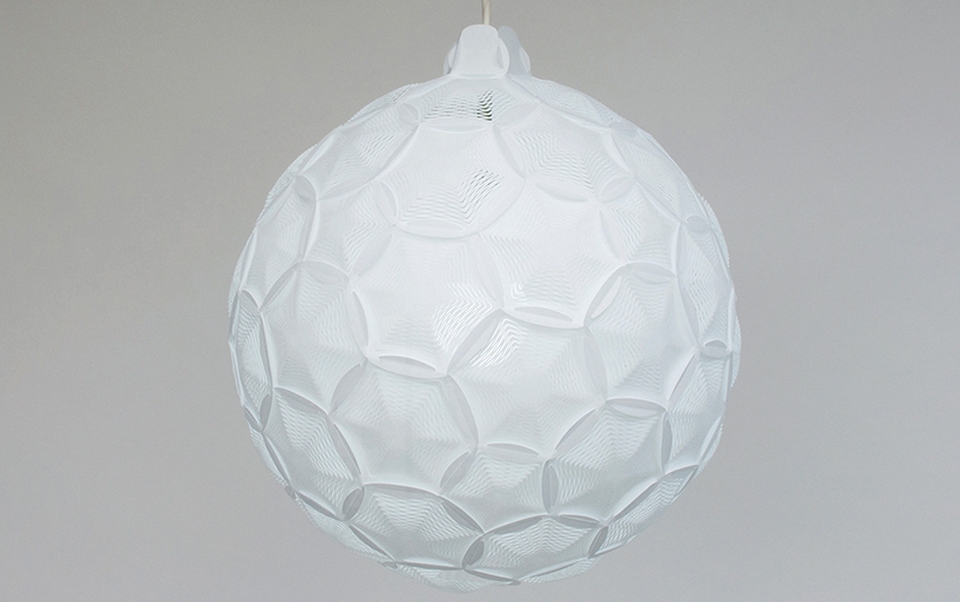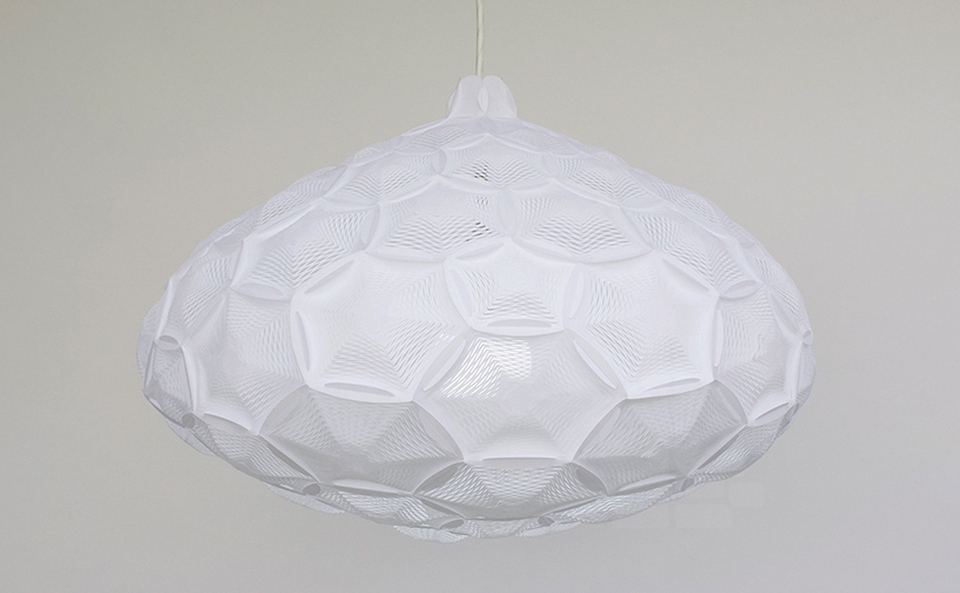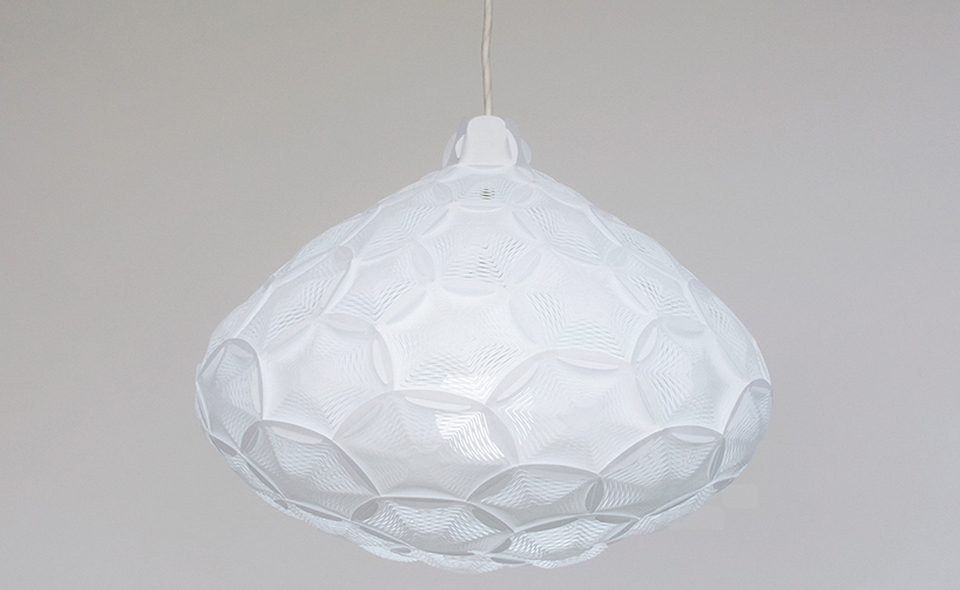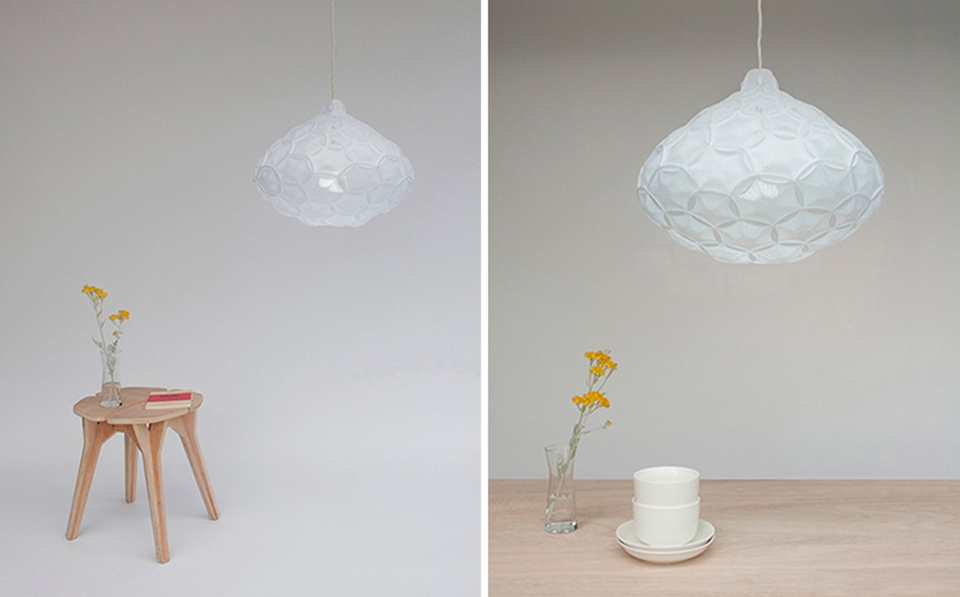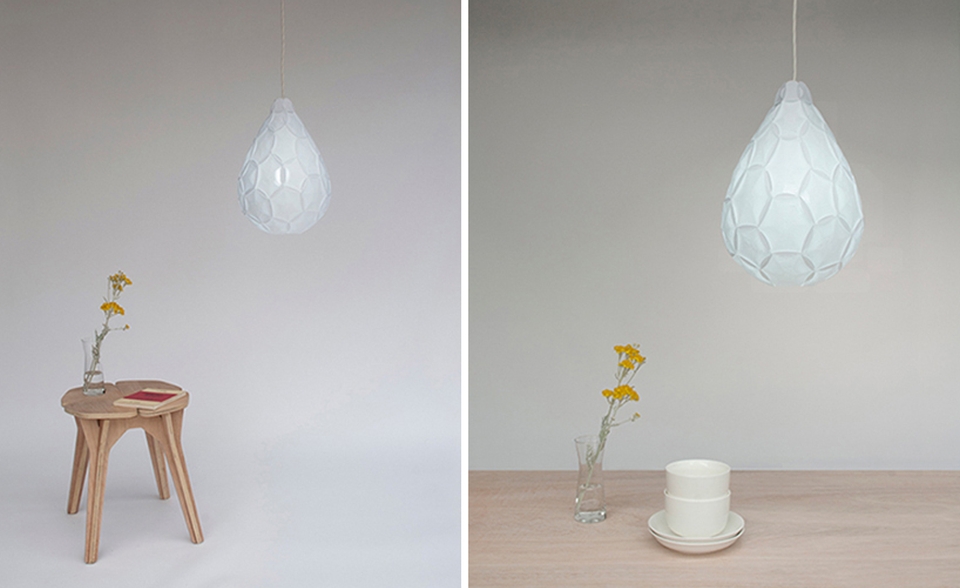 #4 New York-based designer Richard Clark has made this amazing audio-visual fixture. The interactive light and speaker give lightening effect and roars of a real thunderstorm. Amazing, isn't it?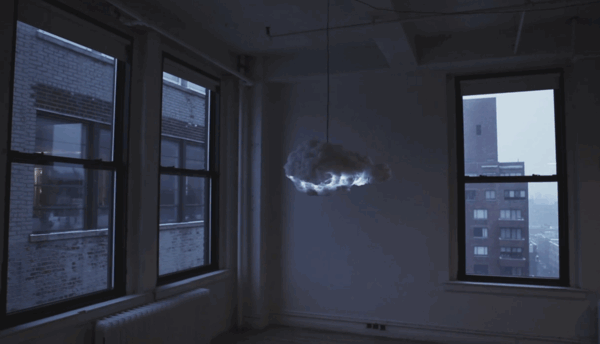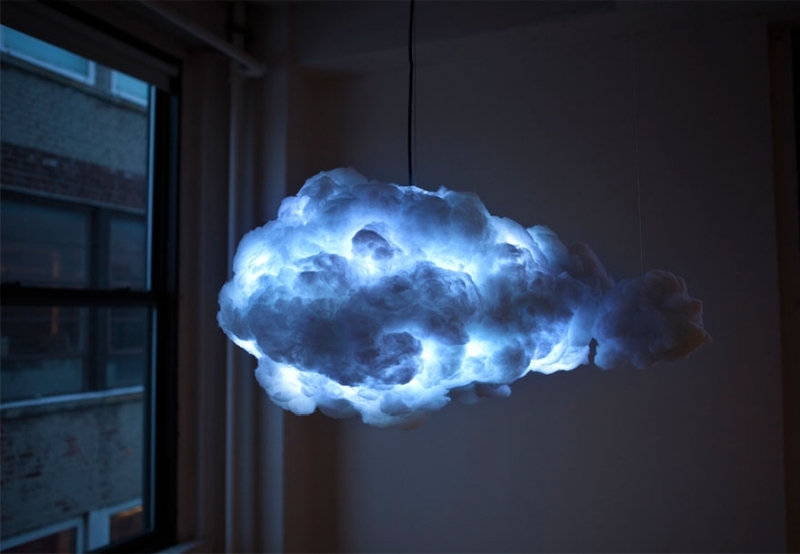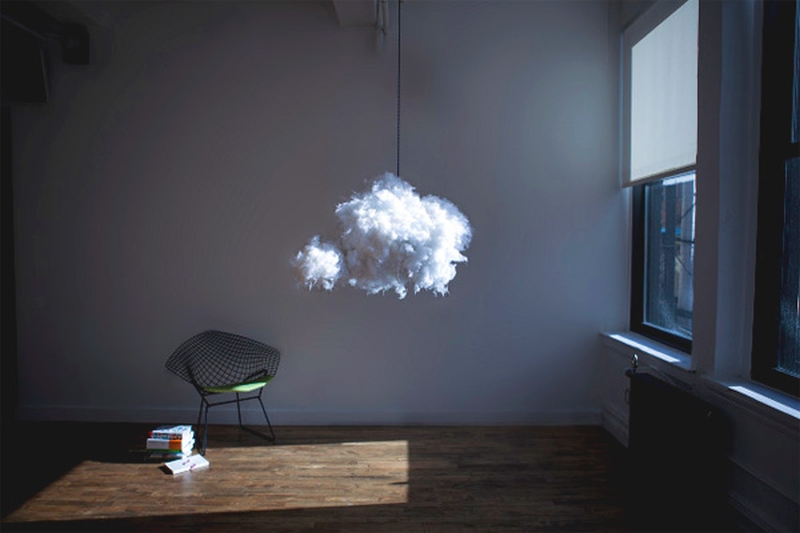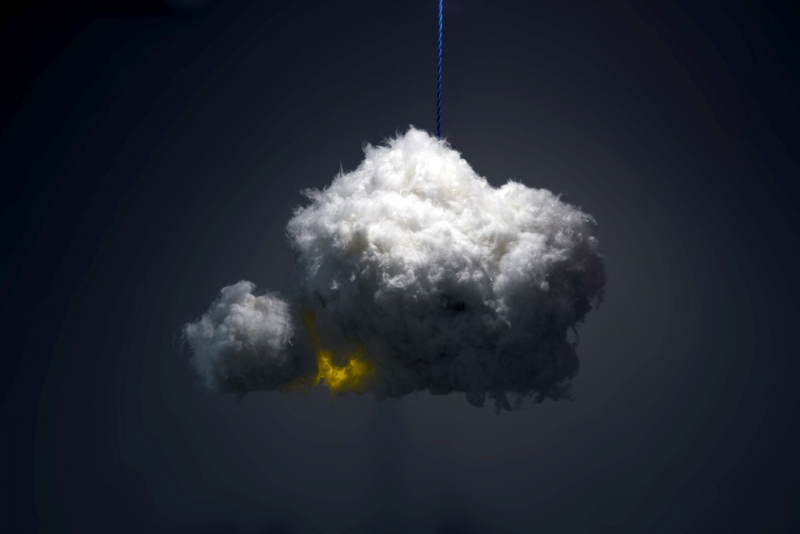 #5 Cloud Chandeliers is a custom lighting installation created by Graypants for Airbnb headquarters in San Francisco. The sculpted metal frame is coated with twenty-five thousand Ping-Pong balls, with each ball attached by hand to make it look like a cloud.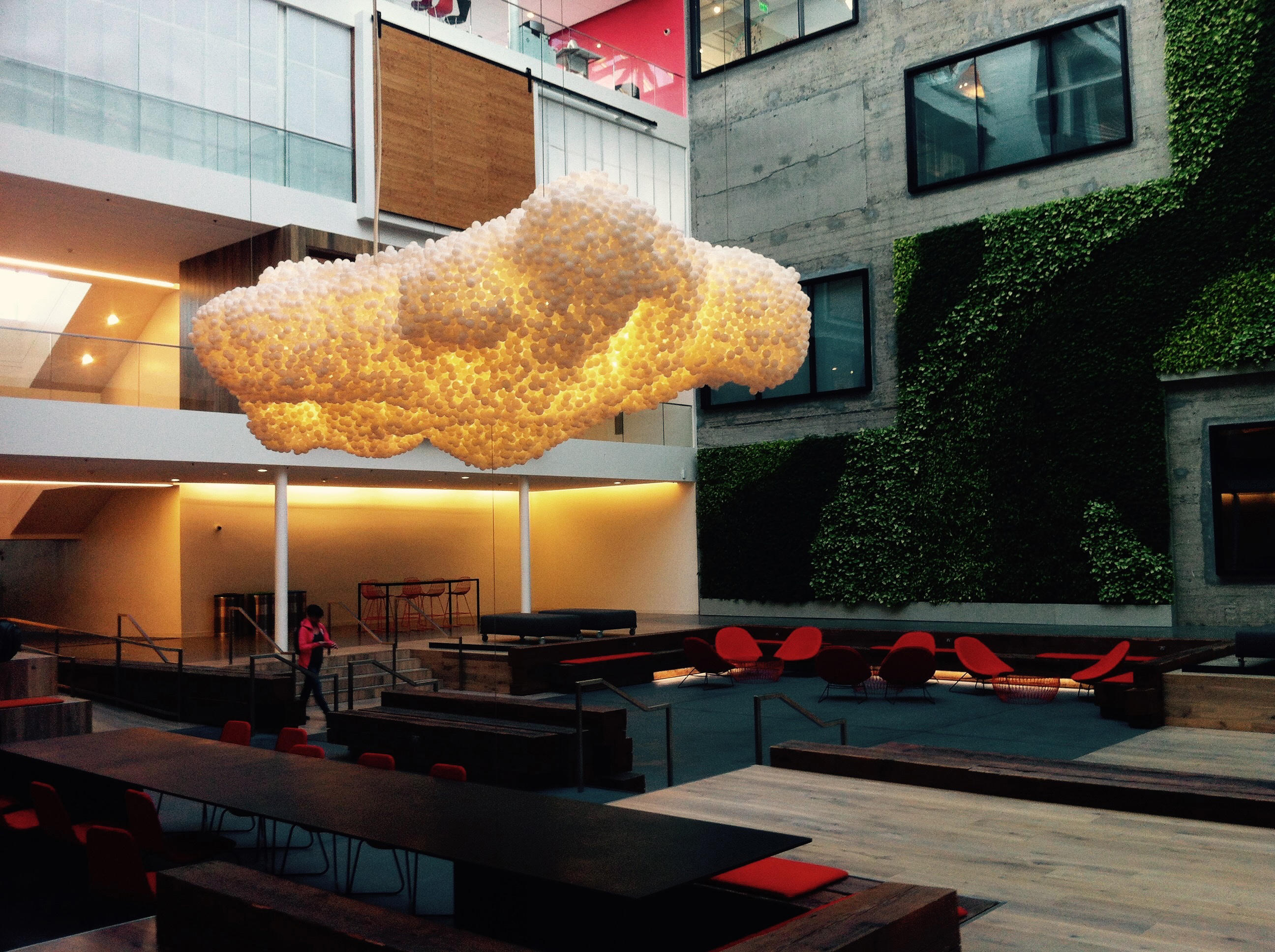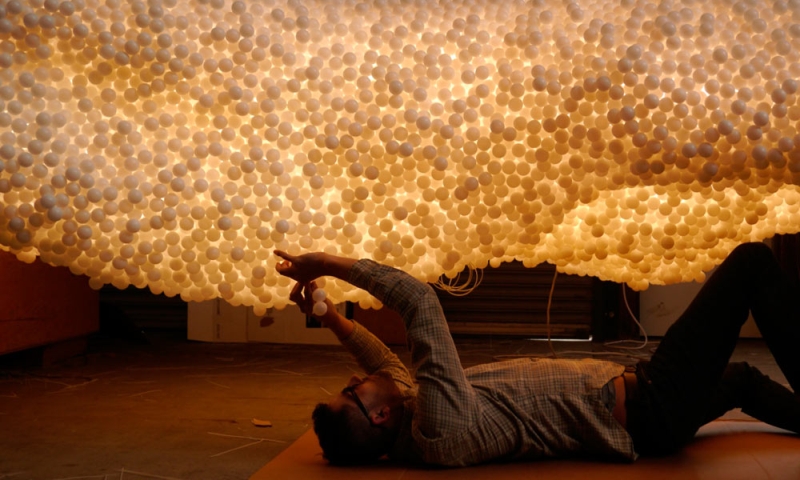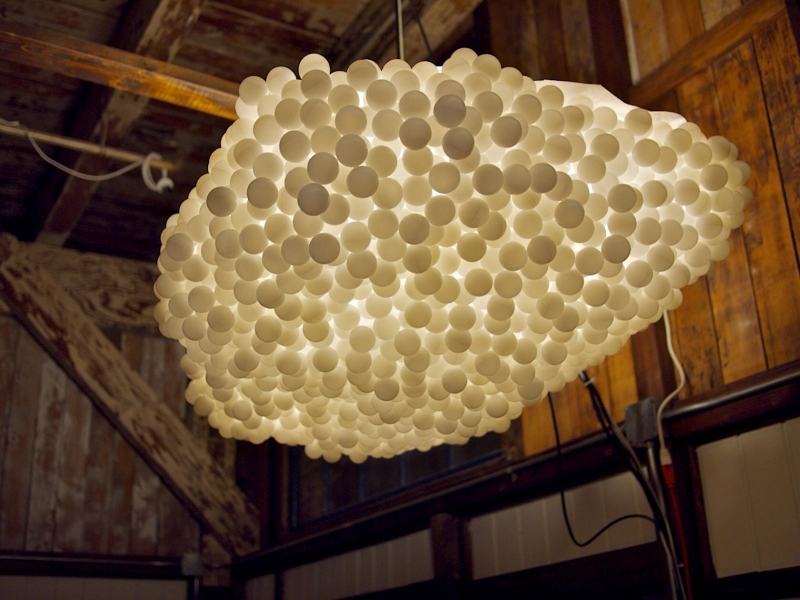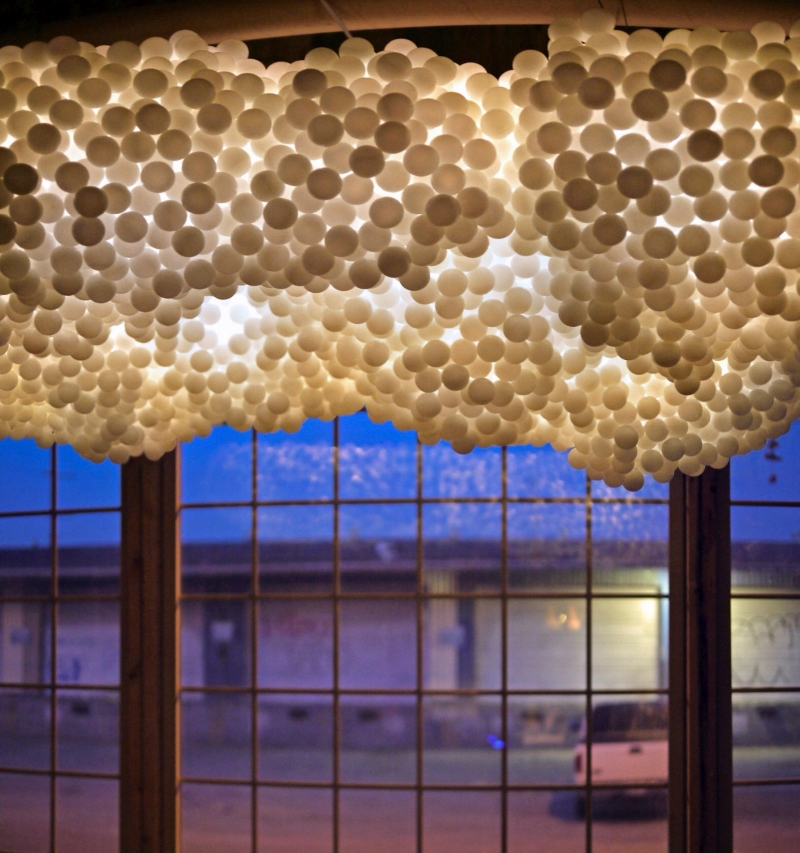 #6 Canada's Caitlind r.c. Brown & Wayne Garrett made this interactive light sculpture.This electrical cloud is made of 6000 incandescent lights!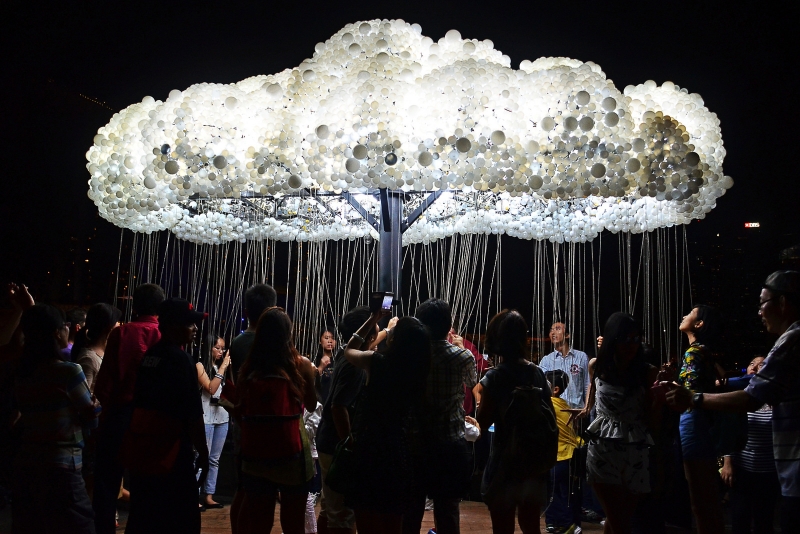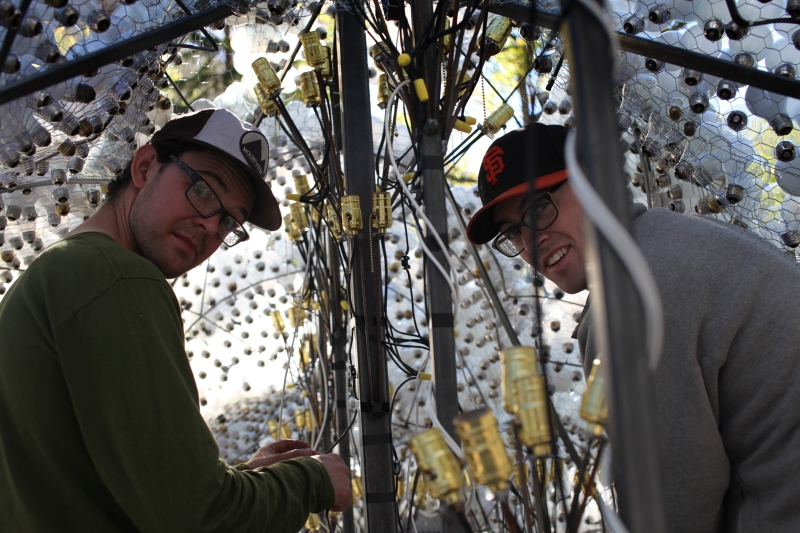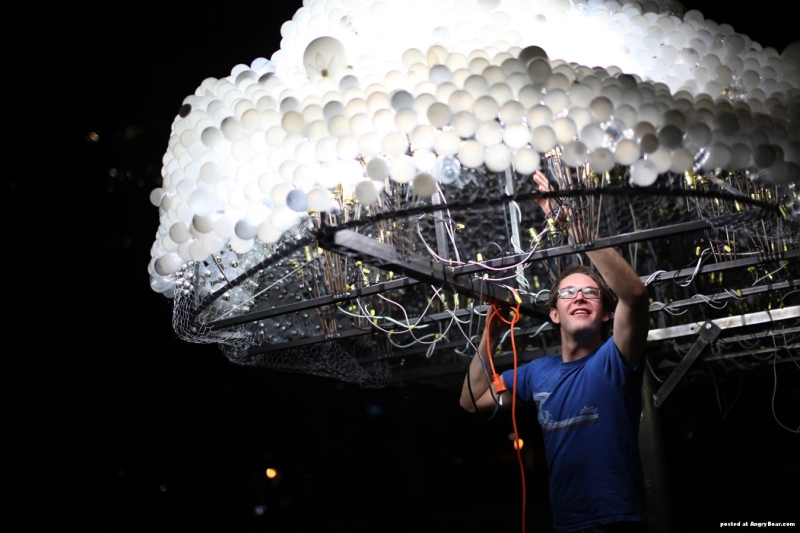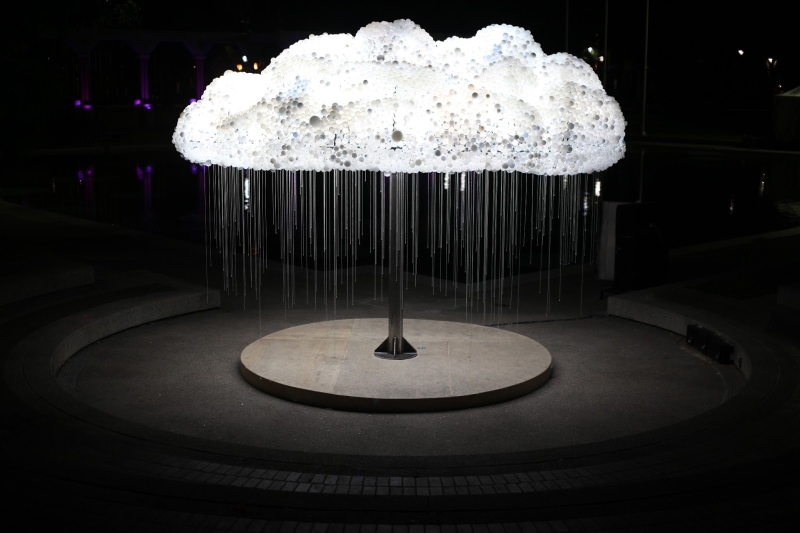 #7 This amazing structure was designed in 1974 by an Italian architect and designer Mario Bellini. The cloud light is made of polycarbonate (opal). The shape of the cloud forms a dreamy atmosphere with a touch of a class.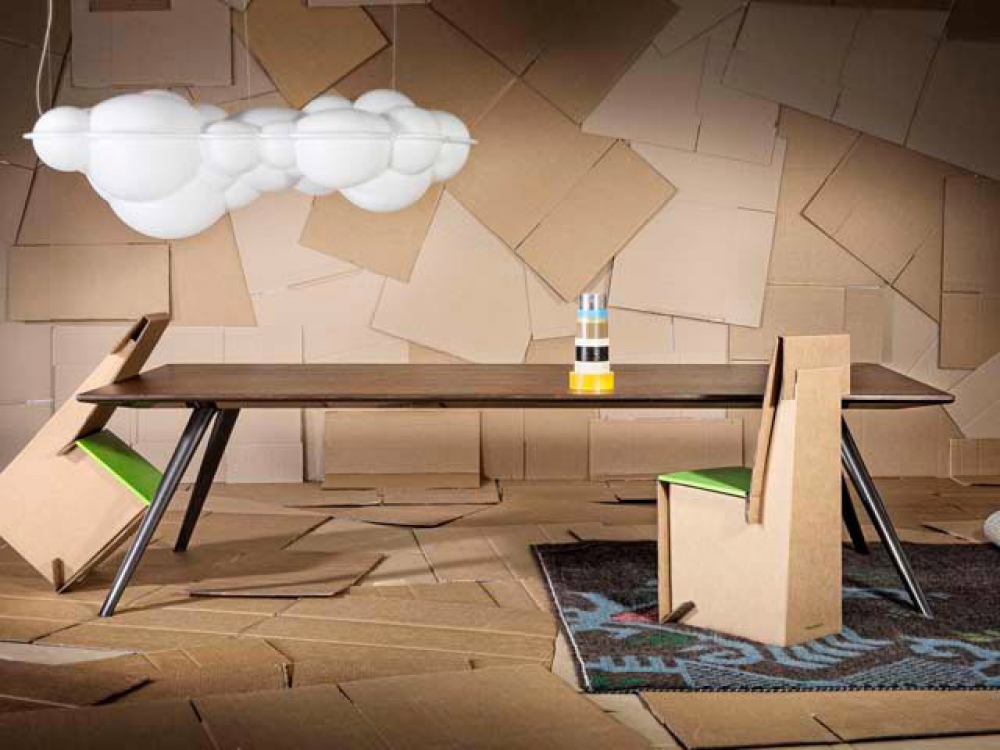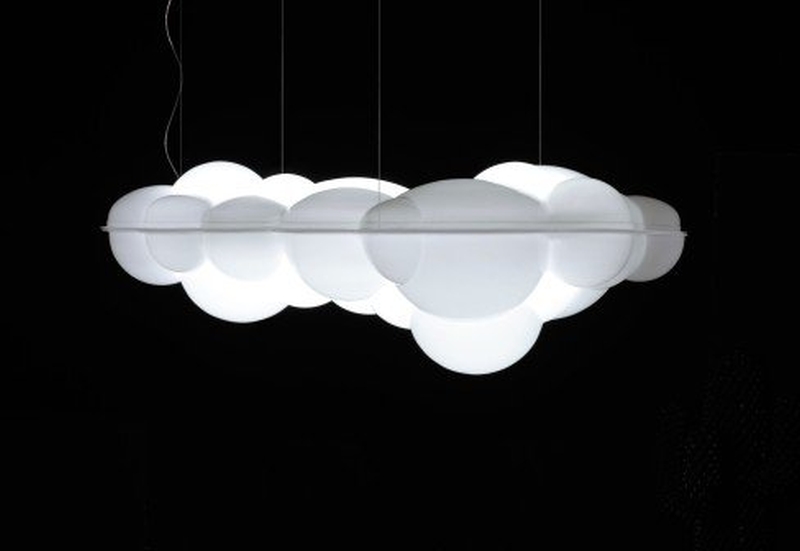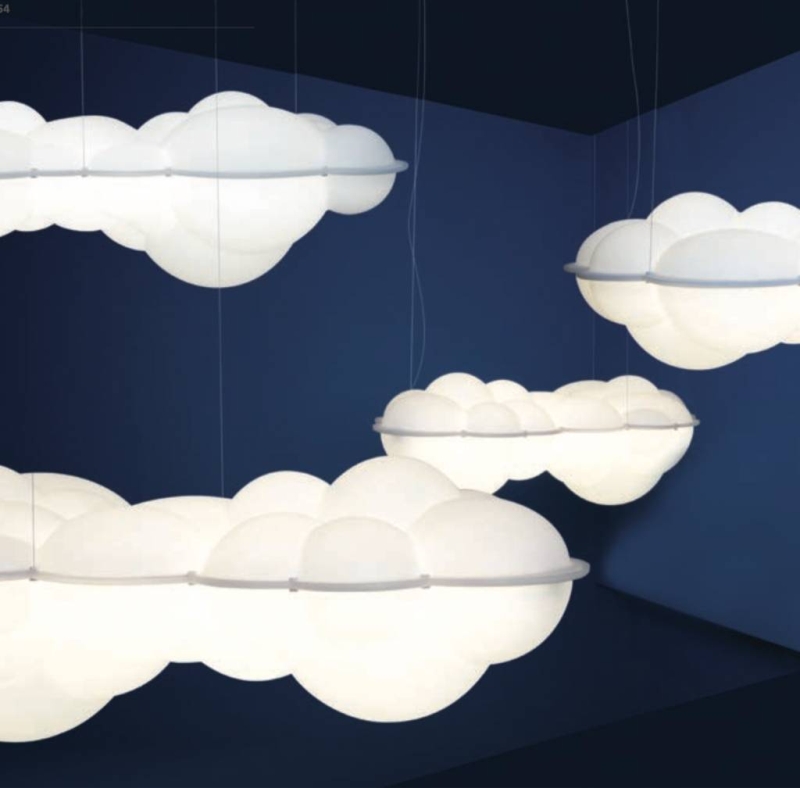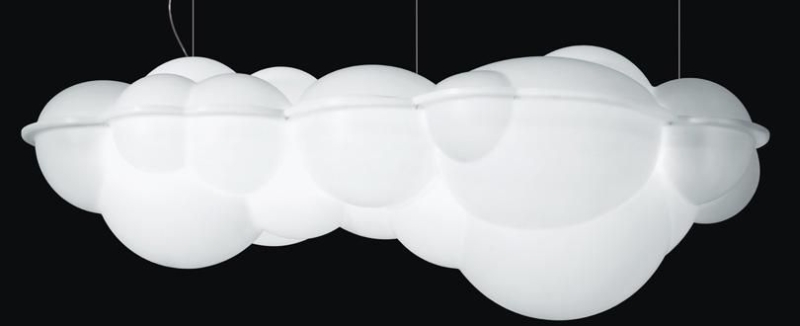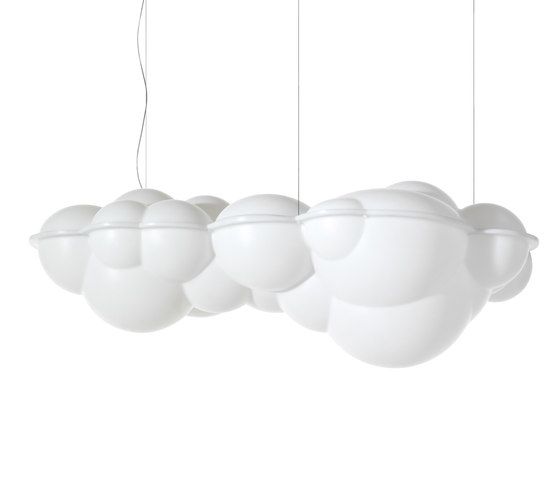 #8 Designed by Hopf, Nordin for Moddis, this lamp looks like a cloud that is about to shed raindrops. The lamp comes in three models.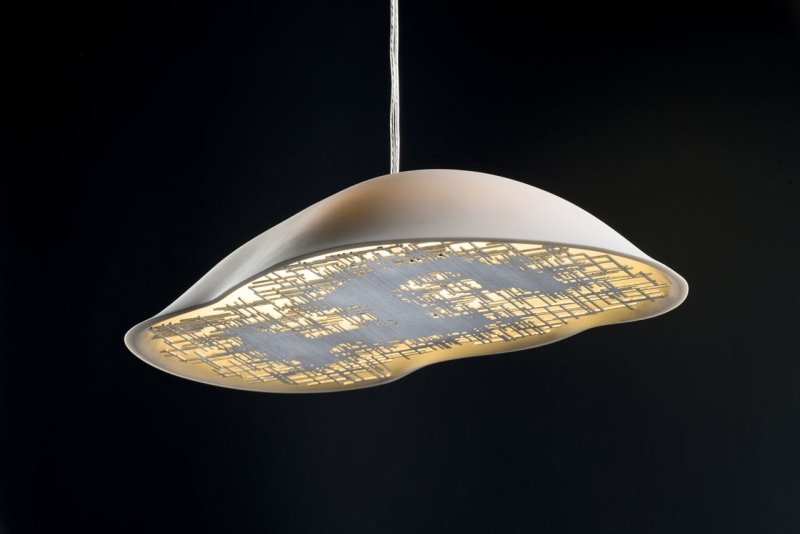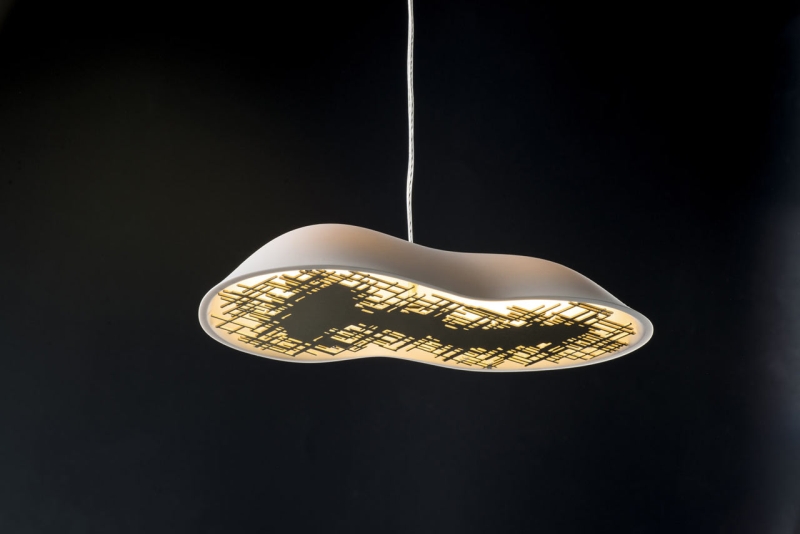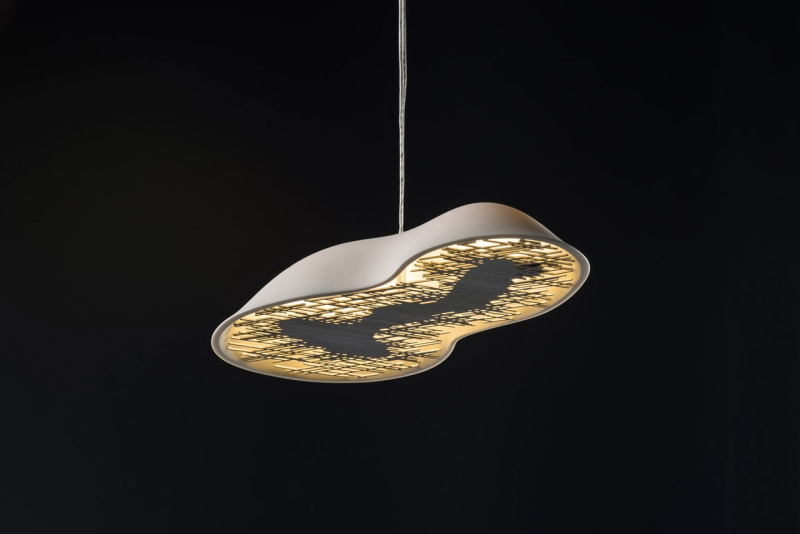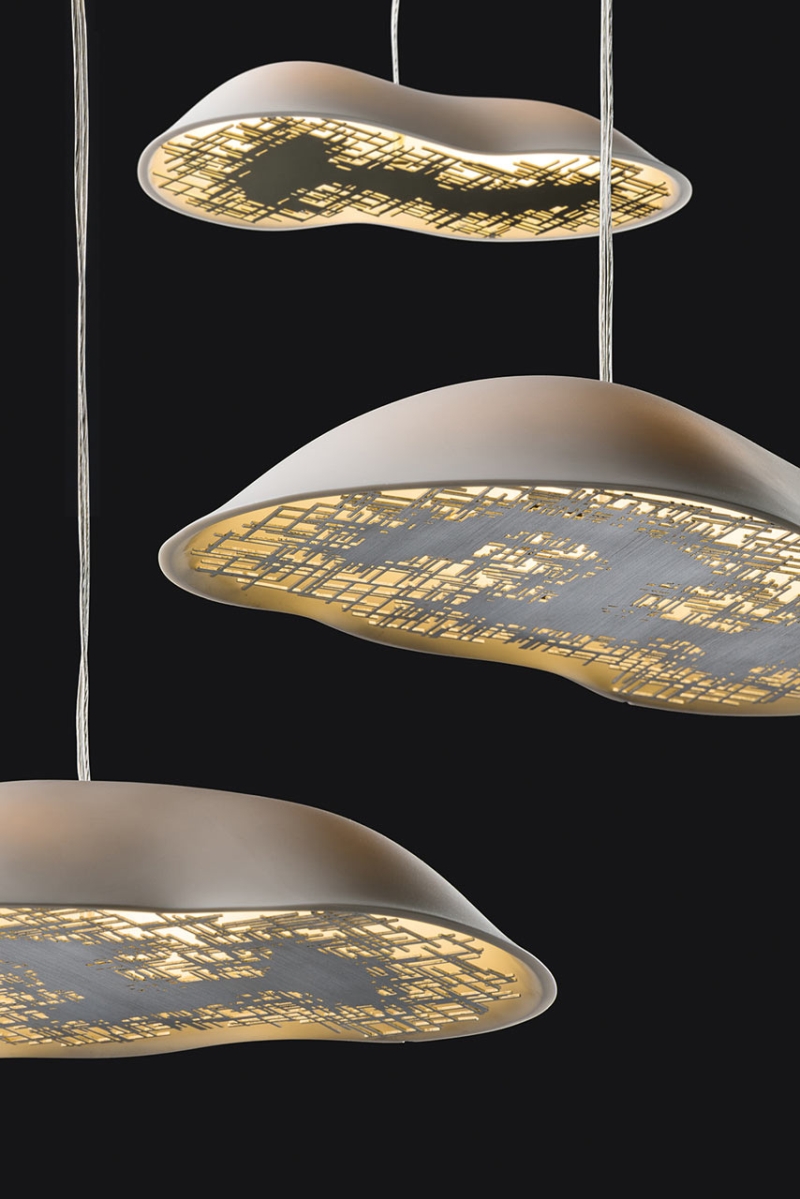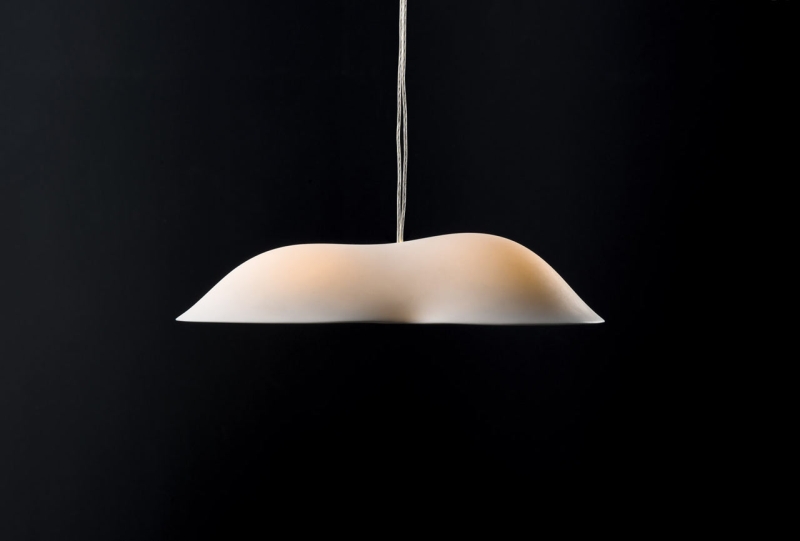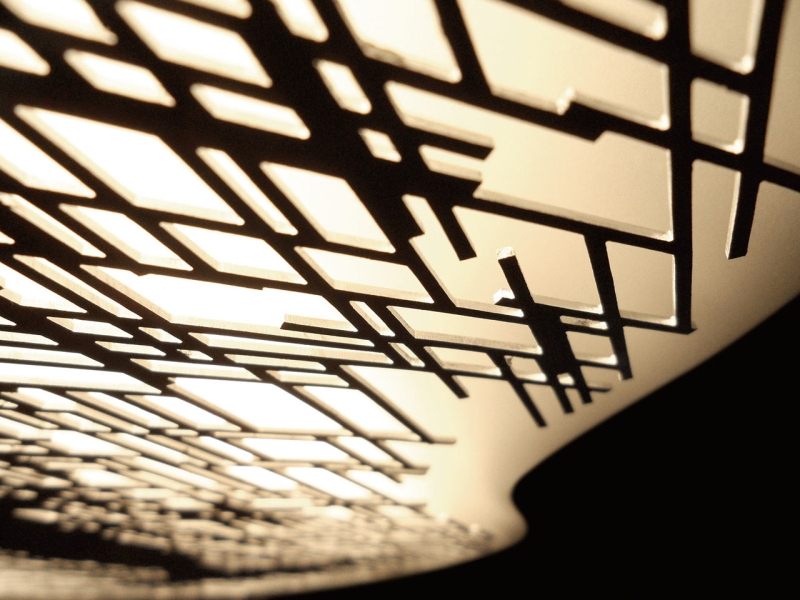 #9 Frank O. Gehry cloud lamp is a contemporary lamp designed by Margie Teeuwen. The cloud lamp mimics thunderstorm and does magic for sleepless kids.
#10 For this amazing cloud lamp, Margje Teeuwen has collaborated with designer Erwin Zwiers. The best thing about this lamp, it is made of biodegradable, nonwoven plastic that is ideal for designing such lamps. You can crush it to tailor-make your own design.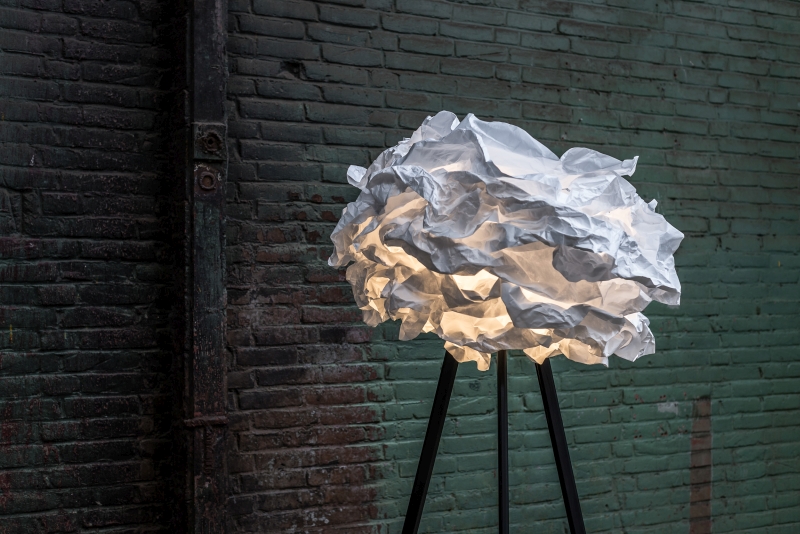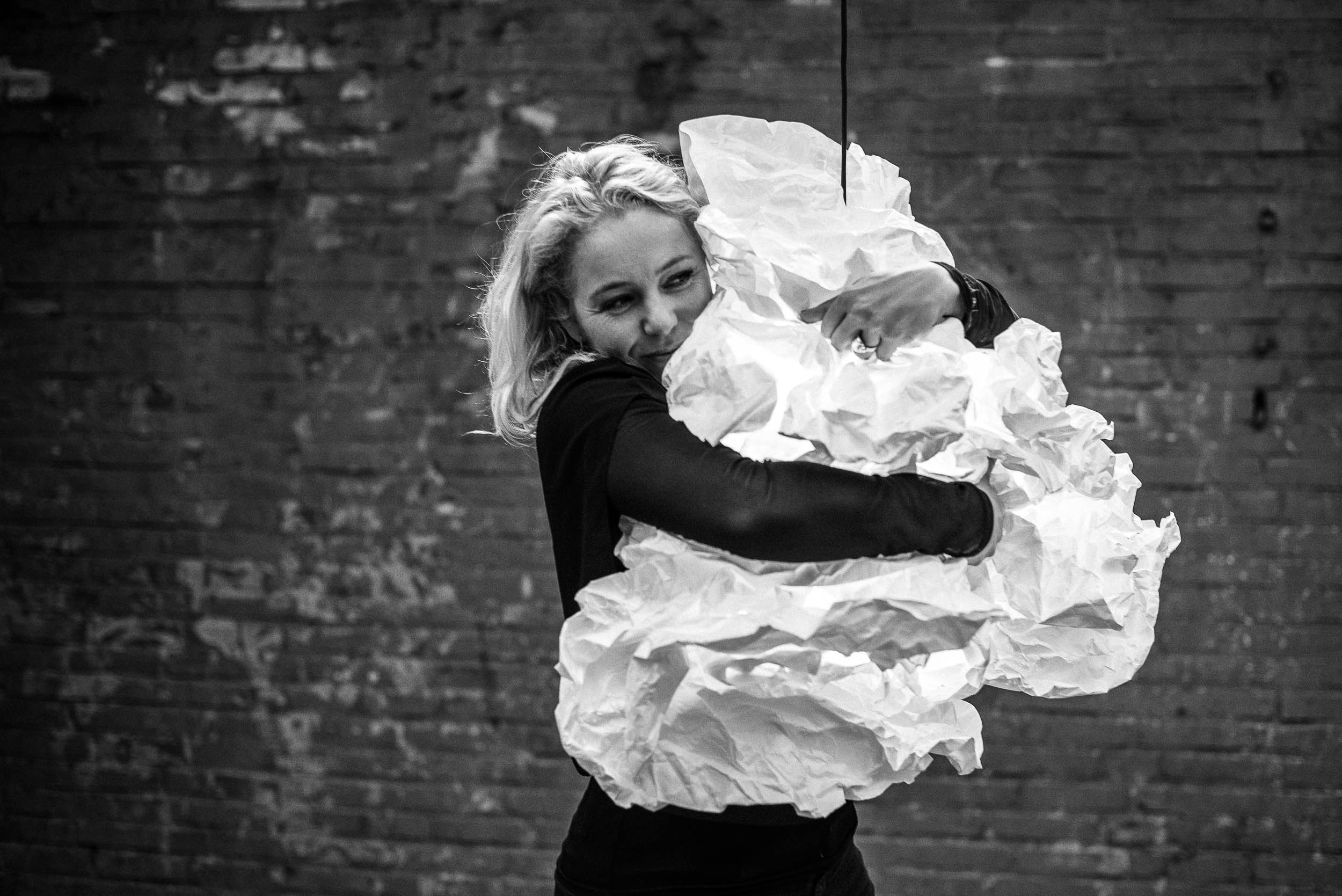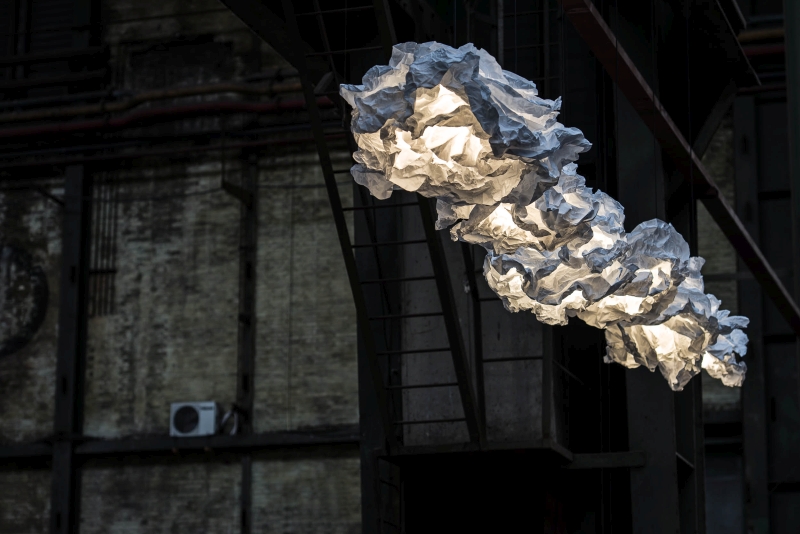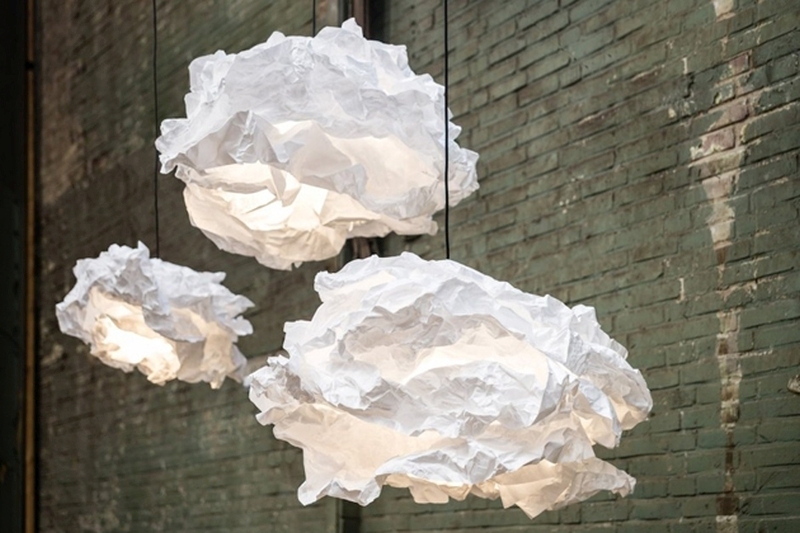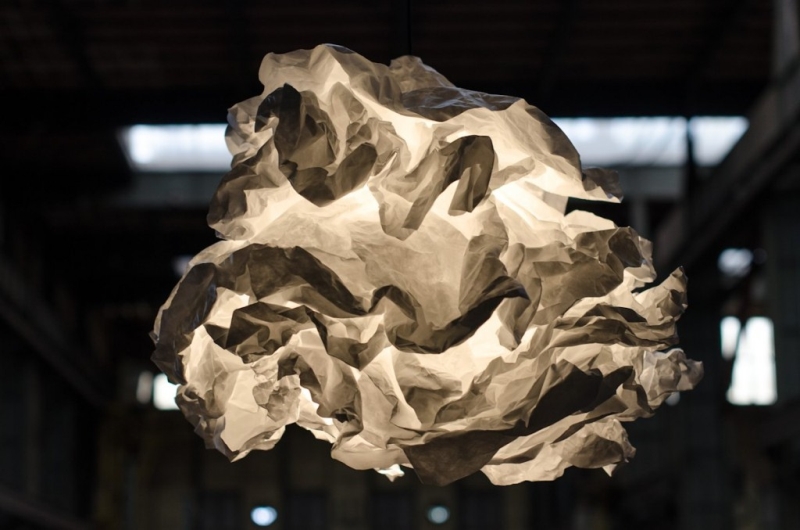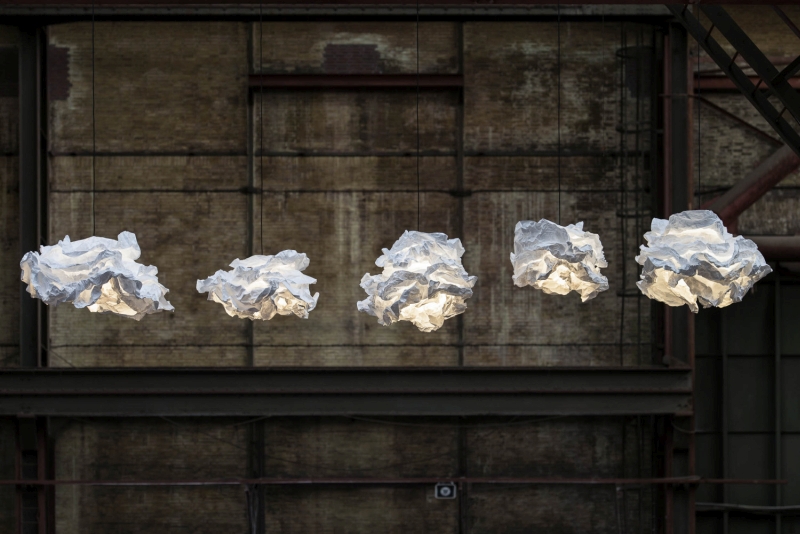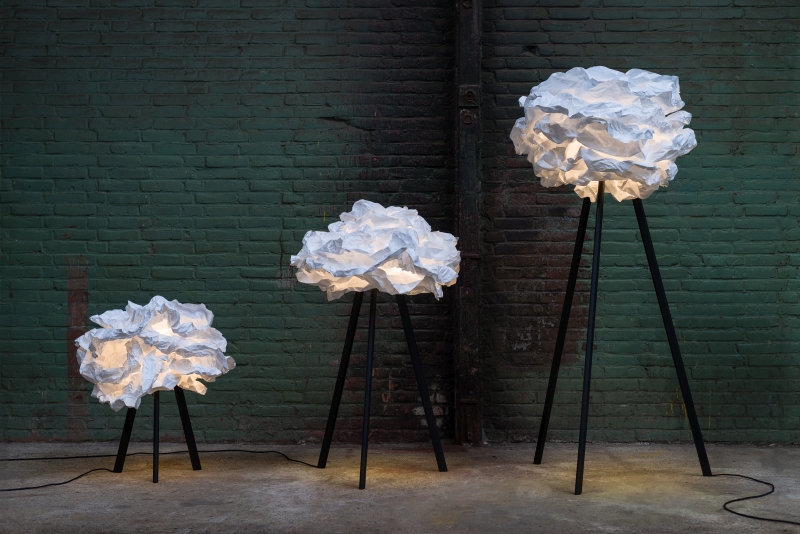 #11 Here is the best idea to recycle your old soft toys. This mushroom-shaped lamp is made up of recycled lighting products. Cool, isn't it?
#12 Designed and made in Holland, the amazing Jacob lamp is made of PP. It is adjustable and you can shape it according to your imagination using its moving triangles.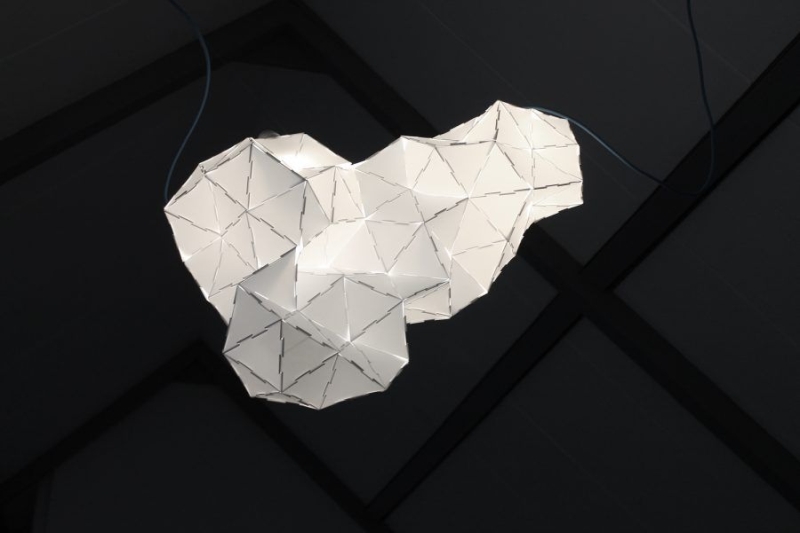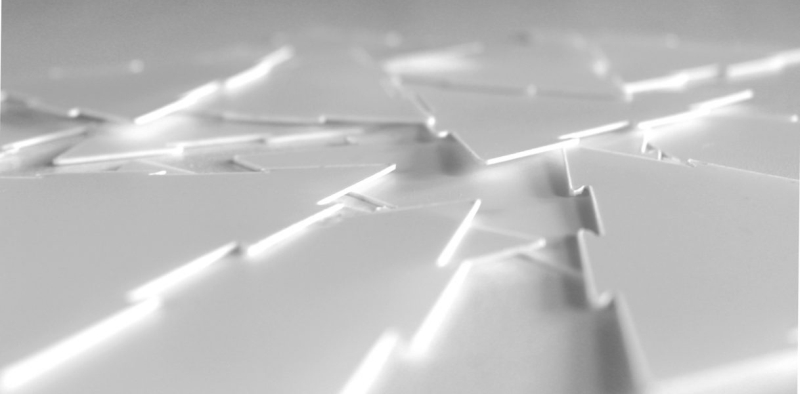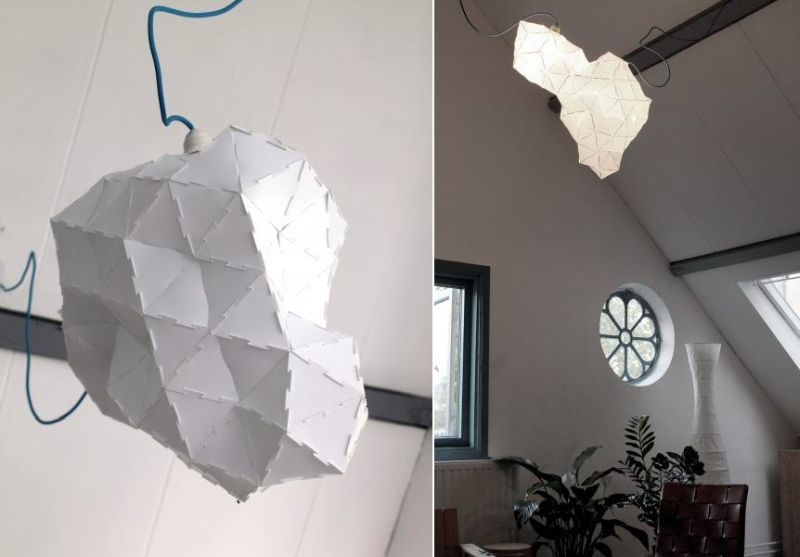 #13 Cloudy is made by French designer Mathieu Lehanneur. The lamp is created using extremely complex steel molds, which give it a magical shape. The glass cloud lamp looks like floating in mid-air.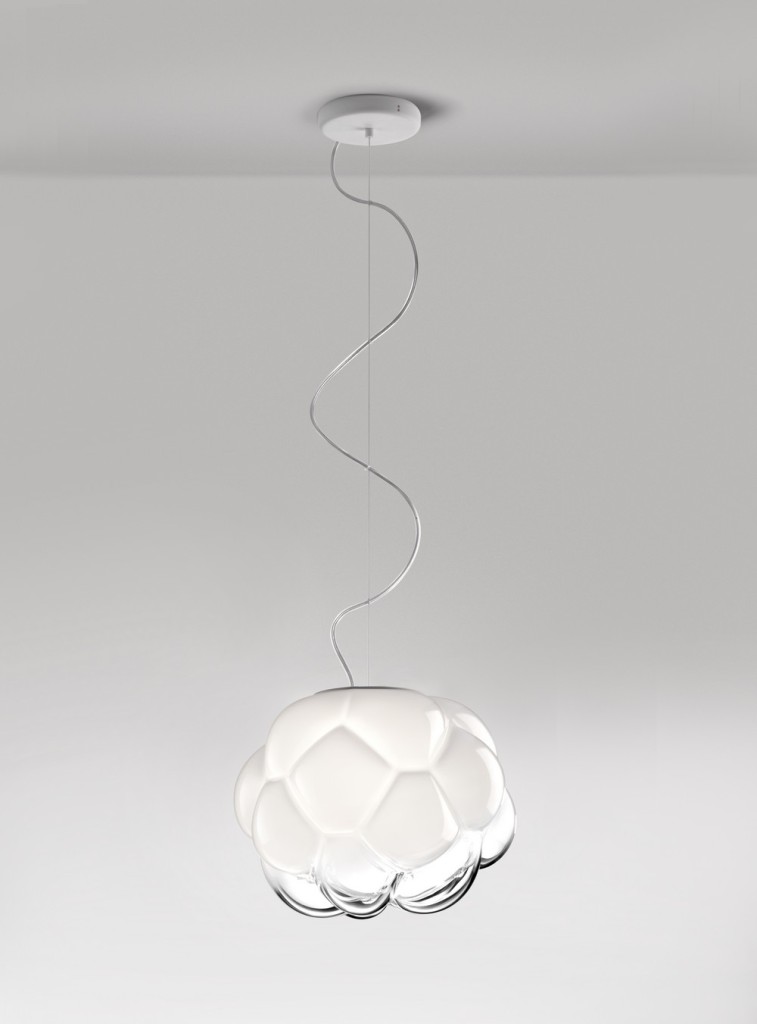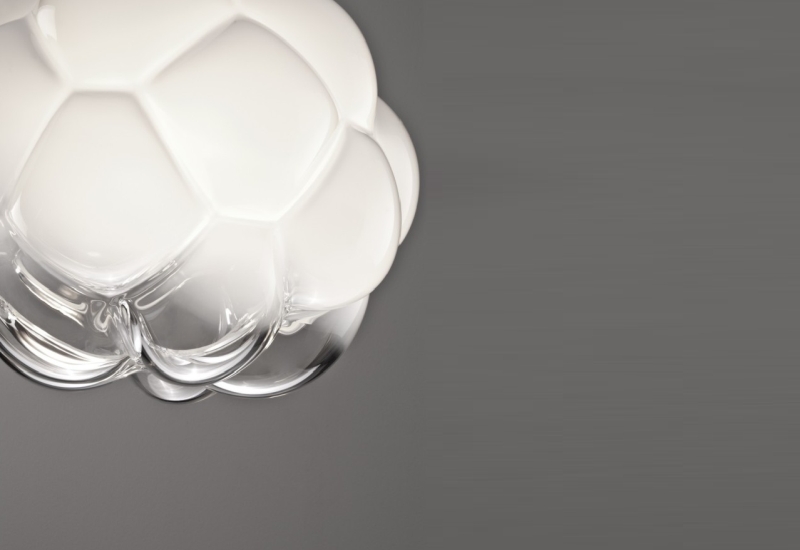 #14 Cloud 9 is a beautiful wall-mounted neon light that'll look fabulous in your study room.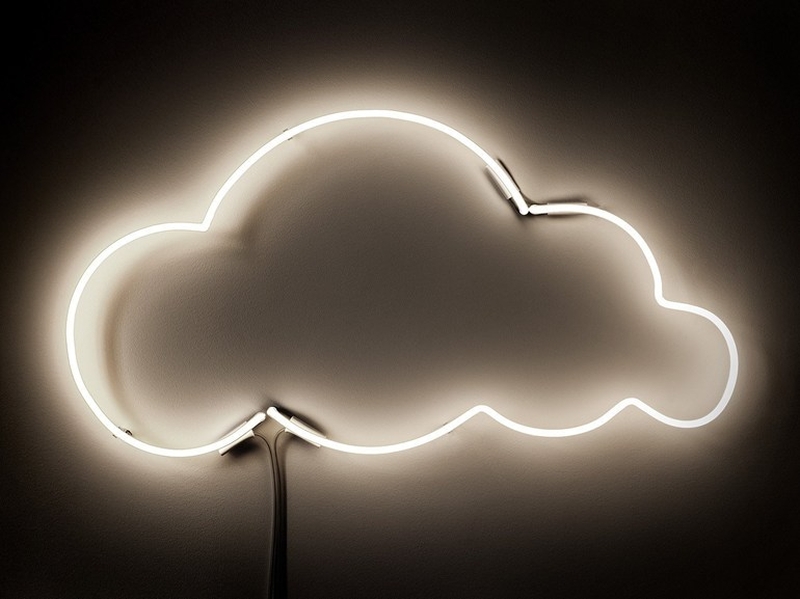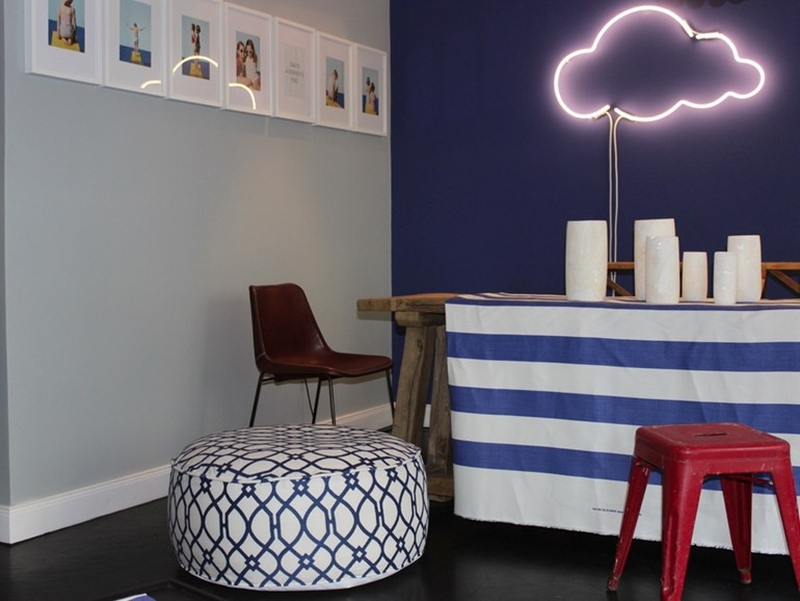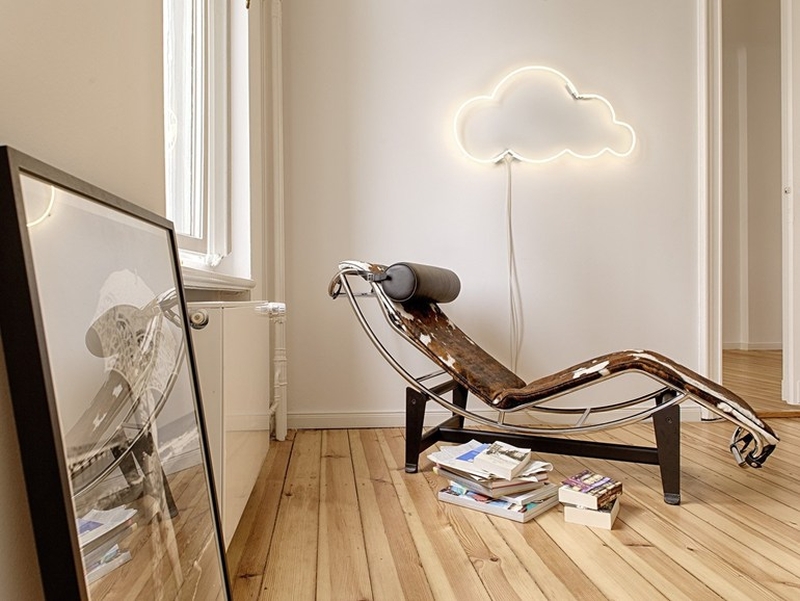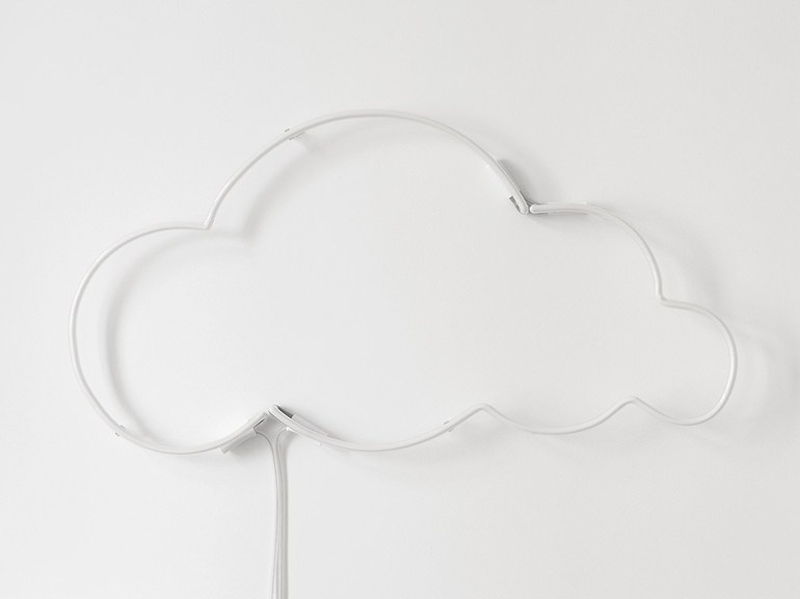 #15 The innovative cloud lamp is made of five thin acrylic sheets, piled one on top of the other, and cut in an amoebic shape.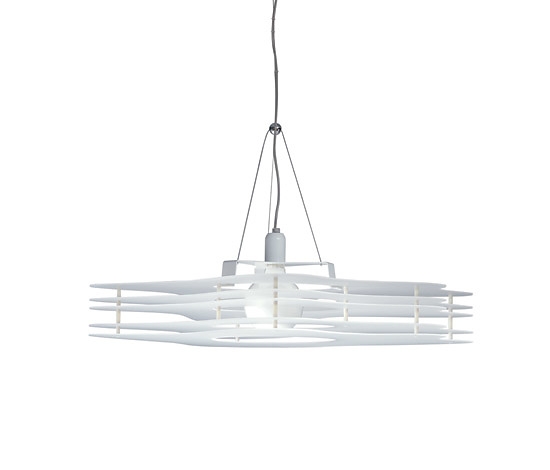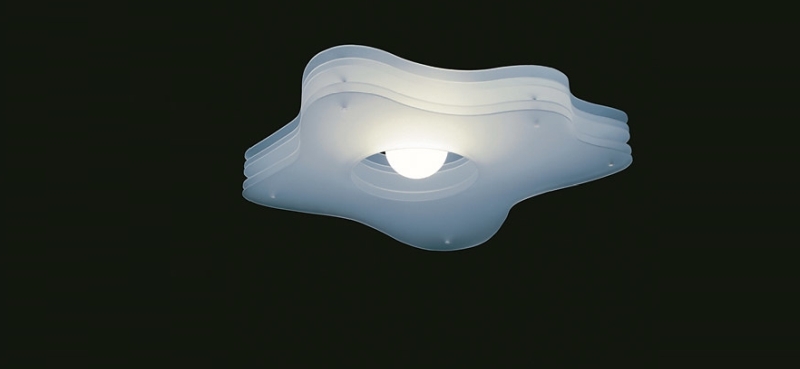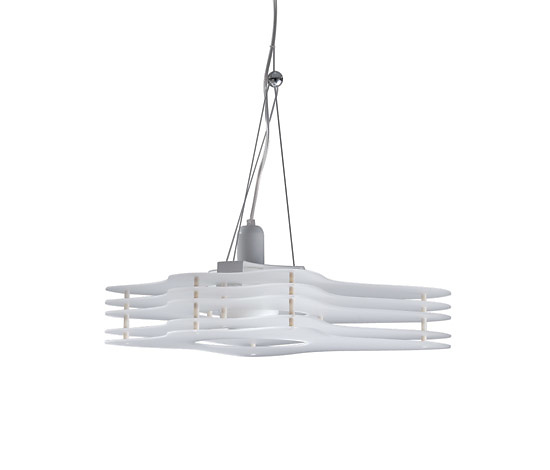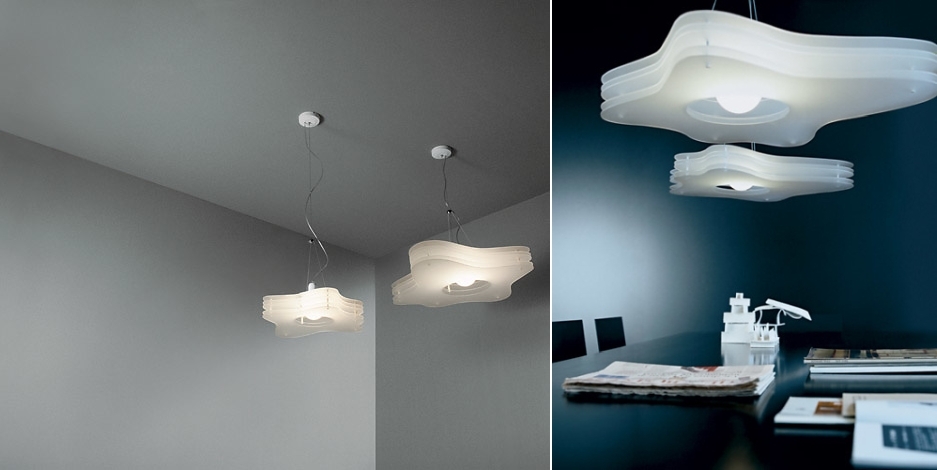 #16 This interactive lighting solution by Caitlind r.c. Brown & Wayne Garrett is called Cloud Ceiling. It is constructed from hand-bent steel, reflective mylar, electronics, motion sensors, LEDs, and 15,000 reappropriated incandescent light bulbs.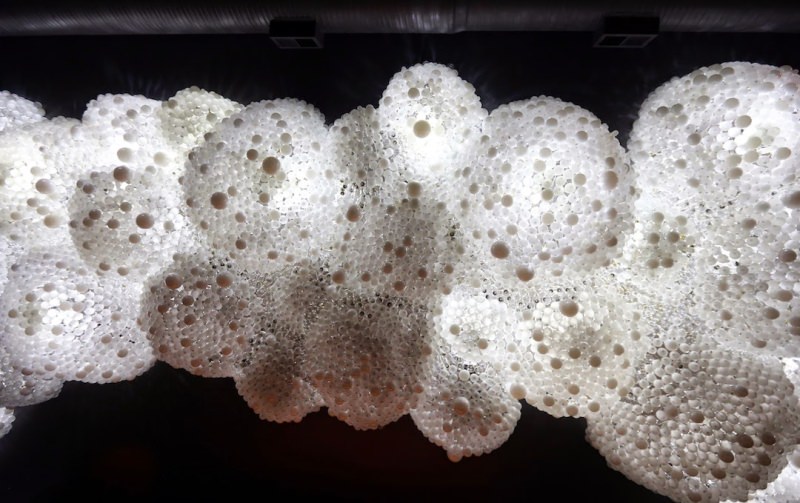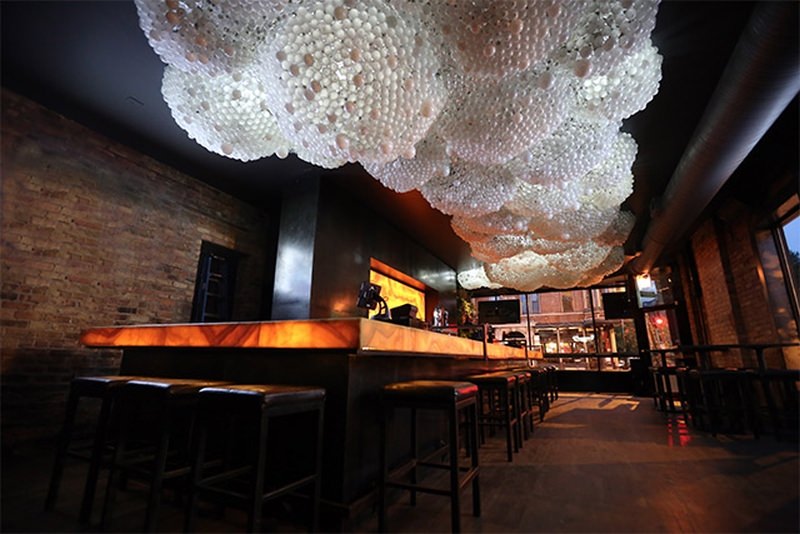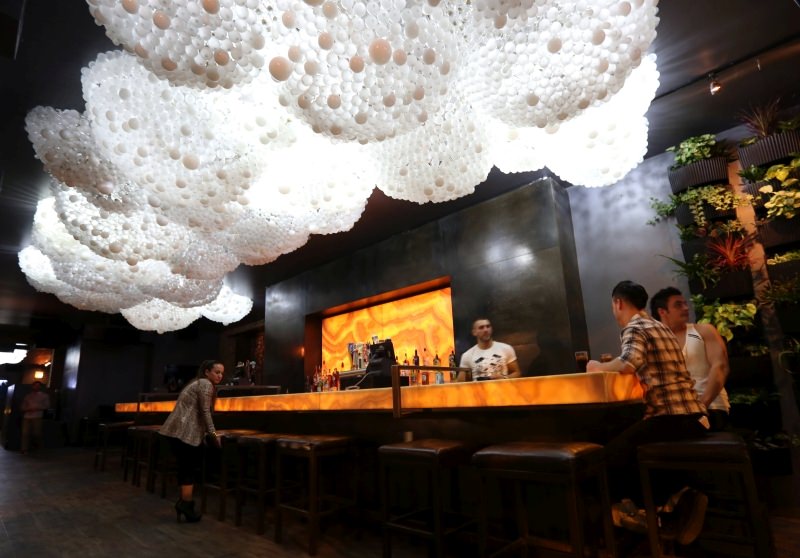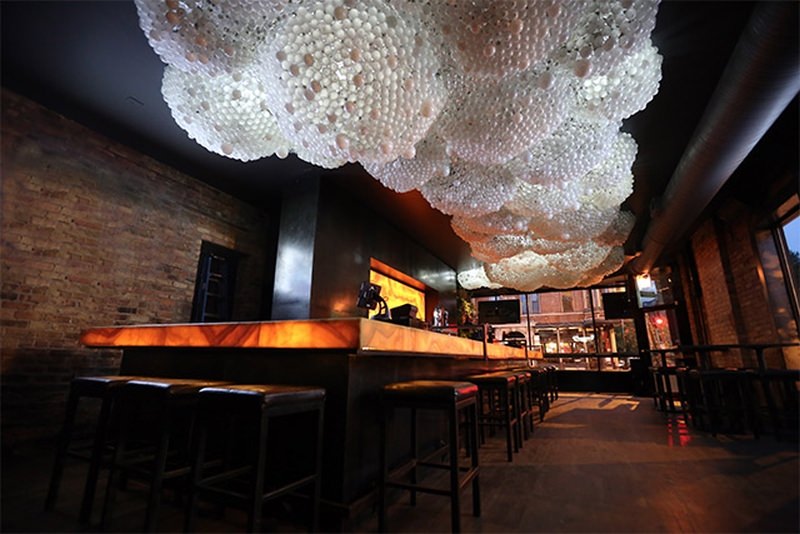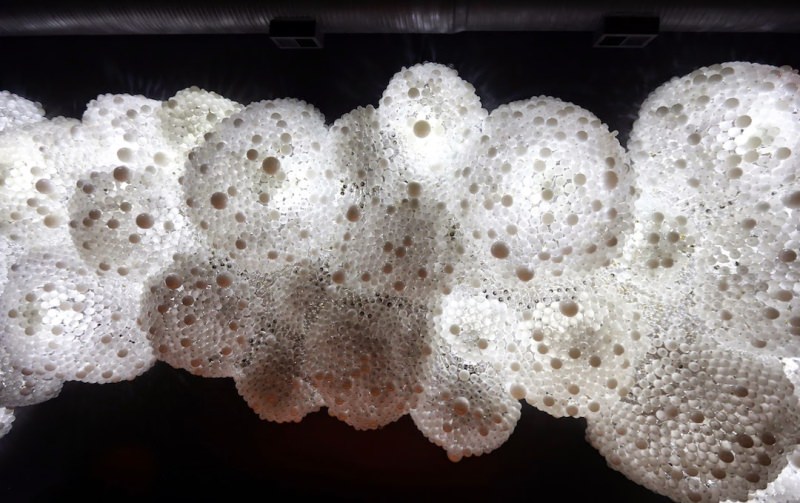 #17 Cloud light is an open source sot lamp designed by Tilen Sepič. It is a soft object combining visual beauty with tactile input.
#18 Designed by Zhao Liping, this cute cloud lamp is inspired by the poem of Xu Zhimo.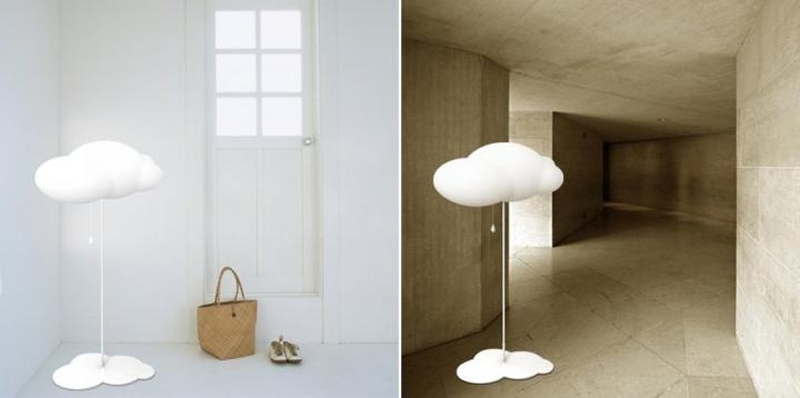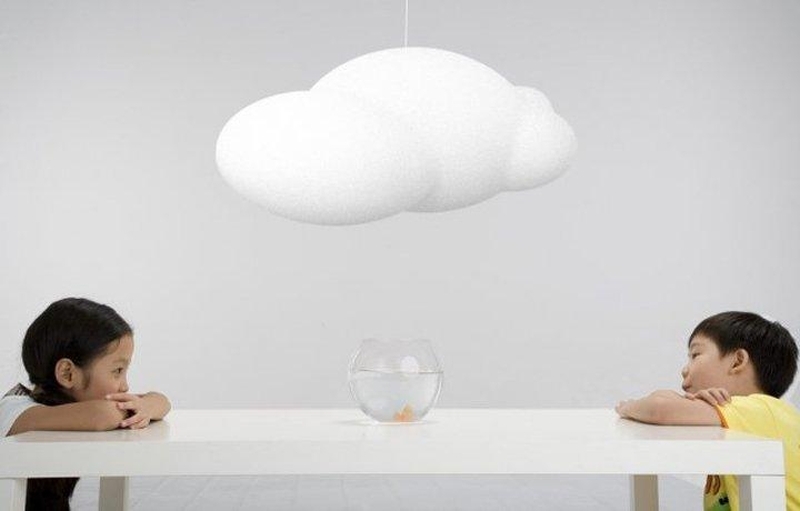 #19 This unique lighting object is made using small different elements like thin 1mm translucent APET plastic. It exudes warm as well as cold glowing light to give your home the desired atmosphere.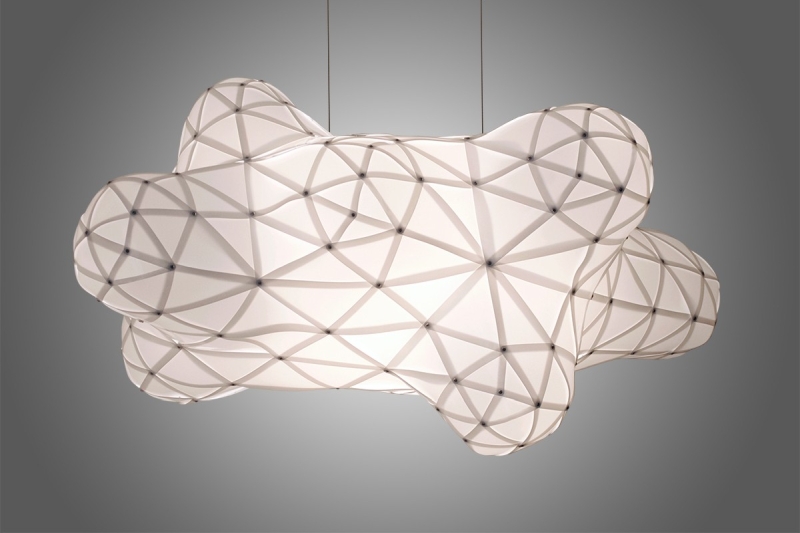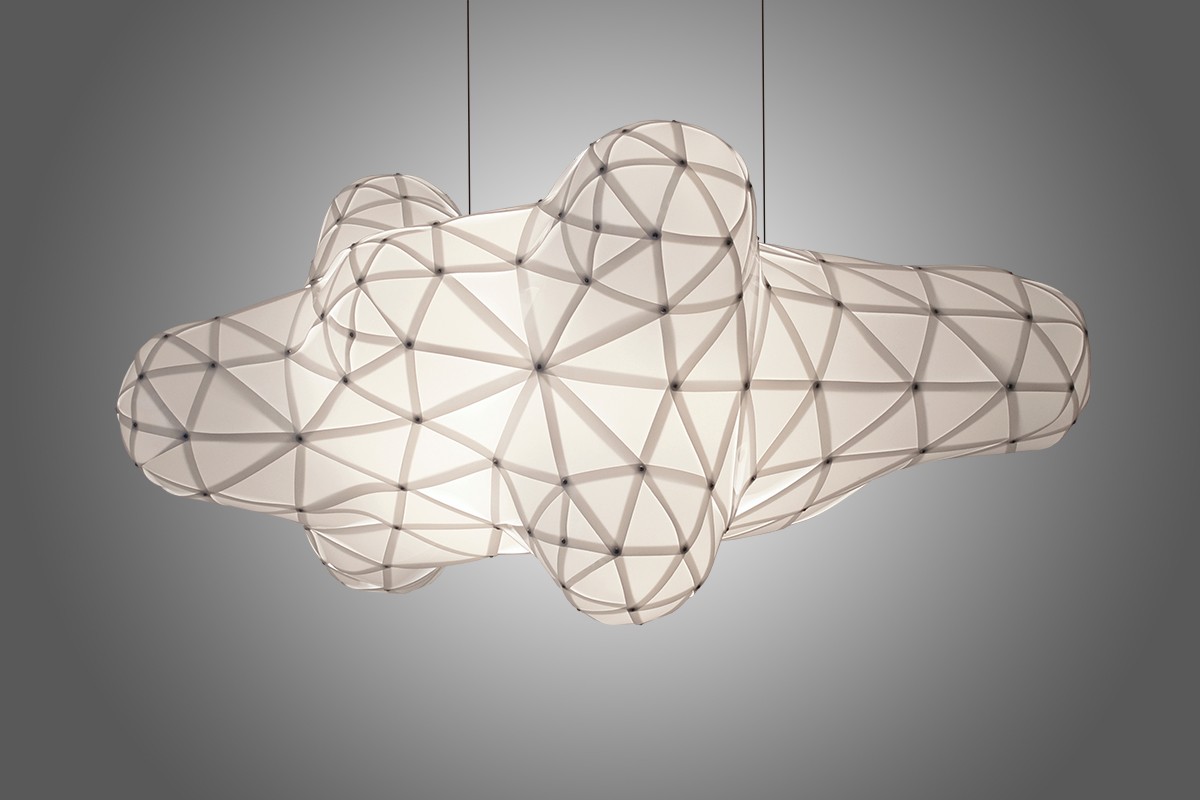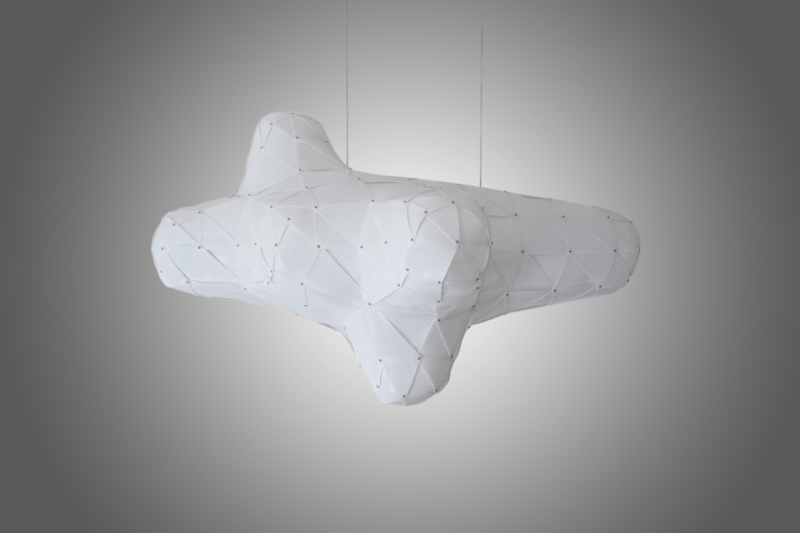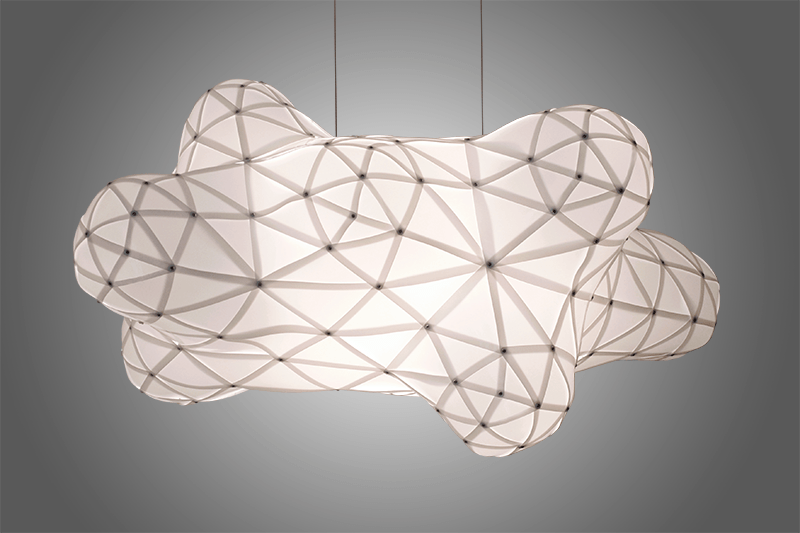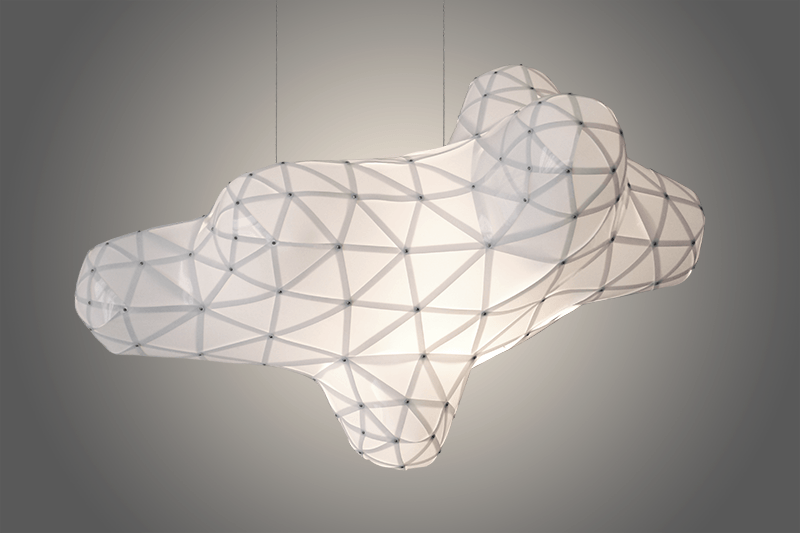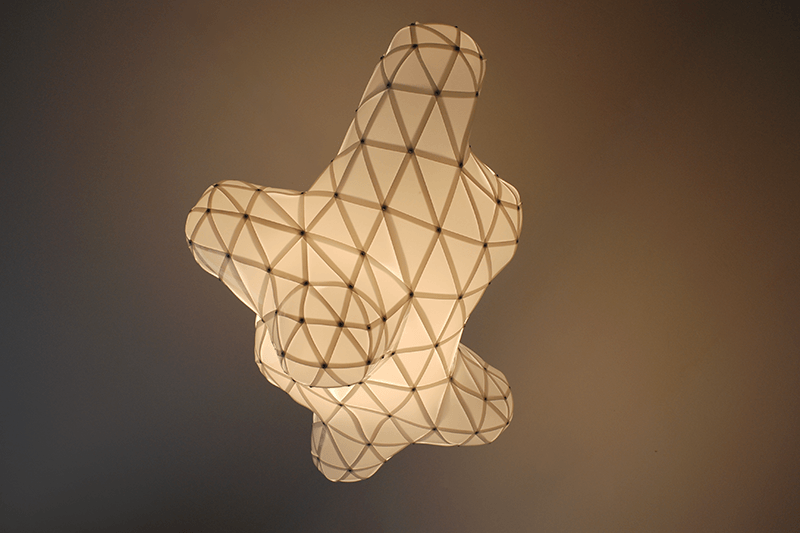 #20 The Le Nuage is a pendant light object that looks amazing in any place. It gives the feeling of a cloud exuding the sunlight through it. Le Nuage is both decorative as well as functional piece of art.