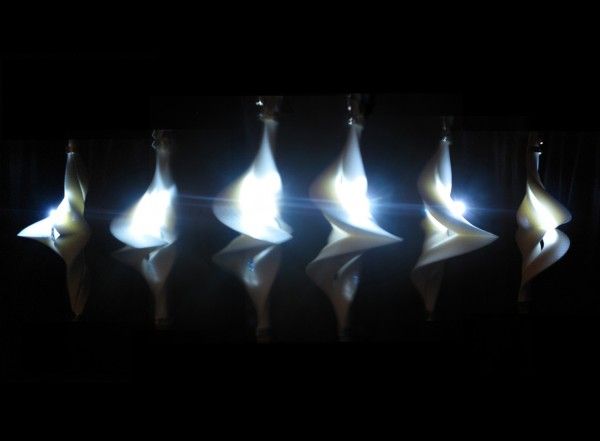 3D printed objects have impressed us tremendously in the past and this 3D printed nylon polymer lamp by designer Dr. Margot Krasojević is just another sculpture to spellbind us. Inspired by the physics behind an ice skaters spinning and spinning of a top – the 3D lamp has motion sensors clamped between two twisting layers of nylon polymer (forming the lamp). The lamp is suspended from a spindle and when affected by change in the environment, say by change in temperature and/or air current, the lamp begins to rotate on its axis to glow up the light's LED.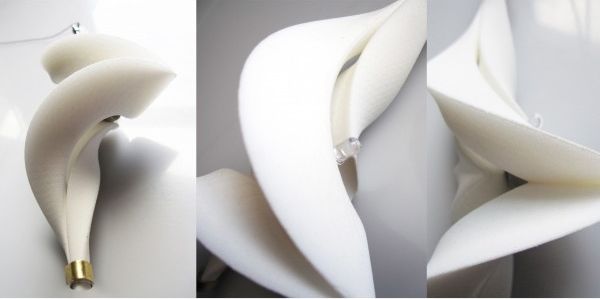 When the 3D printed vertical elements of the lamp are moved by the – the lamp itself turns, a dynamo clamped within the vertical elements captures and transforms the kinetic energy being produced by the turning of the lamp into electricity that is used to power the lamp's LED, the faster the light spins, the brighter the LED glows. Weighing in at around 145g, the 3D printed LED lamp is available in nylon polymer and lightweight polished white ceramic glaze.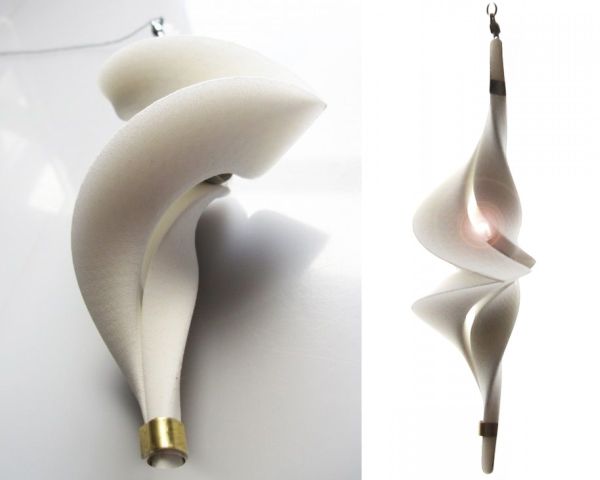 Via: Evolo

Bharat has been writing about consumer electronics for more than 6 years now. In addition to reporting and reviewing new products and technologies he spends too much time in front of the computer trying to search for endless questions. He is a huge soccer fan and has been known to play the sport at the State level. In his free time, he likes writing romantic and satirical poetry. Life is Beautiful (1997) is one of his favorite movies because of the humor, romance and optimism it portrays. He's a die-hard foodie who wants to host Man v. Food some day.