Korean company to showcase a multitouch cafe table in this year's CES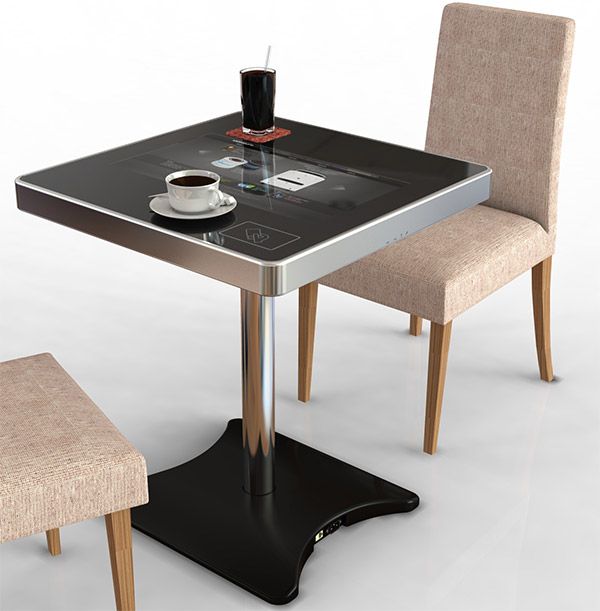 Multi-touch technologies have been dabbled with in the past few years, when it comes to the field of interactive PC-esque tables. One of the major products in this case would certainly be the Samsung SUR40 display with Microsoft PixelSense. However, the general functionality of such hi-tech multi-touch systems are either restricted to the domestic scope of very large coffee tables, or cater to the large interactive devices showcased in public areas like shopping malls. In this regard, South Korean company Moneual has decided to take things to a more commercial level, by designing a smaller variety of the Touch Table that can be incorporated in enterprises like cafes and restaurants.
Exhibiting the same ubiquitously bantam for of cafe tables, this conception (to be unveiled in CES) is expected to work as the 'virtual waiter' for such establishments. For example, the touch and interactive features of the table will allow you to browse through the virtual menu and also allow you to order your food items via the table's online system. Moreover, there is a separate slot for (which appears to be) a pre-programmed NFC tag on the top left hand corner of the table's facade. If this proves to be true, then the device would traverse a major hurdle when it comes to paying for your food. A simple tap from your NFC enabled smartphone will promptly clear your payments. And the best part is: while you wait for your orders, you can indulge yourself in surfing through the net and even playing online games.
Via: Technabob
The following two tabs change content below.
A proud native of the beautiful steel township of Durgapur, West Bengal, Dattatreya's fascination lies within a range of diverse matters. With a bachelor's degree in architecture, he is quite fond of his hardcore strategy gamer as well as amateur historian tag. Of course, with over two years of blogging experience under his belt, he also likes to write about the latest updates on home based technology and gizmo oriented products.
Latest posts by Dattatreya (see all)
Comments