CES 2013: Samsung's T9000 refrigerator comes with Evernote and LCD display
A few days ago we talked about how LG is making its big splash in this year's CES with a myriad of smart home appliances. Well, their compatriots are not too far behind in this field, as is quite evident with the T9000, Samsung's humongous 32 cubic foot, four-door refrigerator. Of course, size doesn't matter when it comes to the scope of advanced technology. Following this time proven dictum, the 'smart' machine is also furnished with a slew of interactive features.
One of the very first welcome features of the T9000 is the assimilation of the Evernote into the refrigerator's Linux based operating system. Evernote is a special suite of software and services used for archiving different 'pieces' of formatted text, webpages or even voice memos. Utilizing this note taking attribute, the refrigerator can help you with your grocery list or even provide you with referential recipes.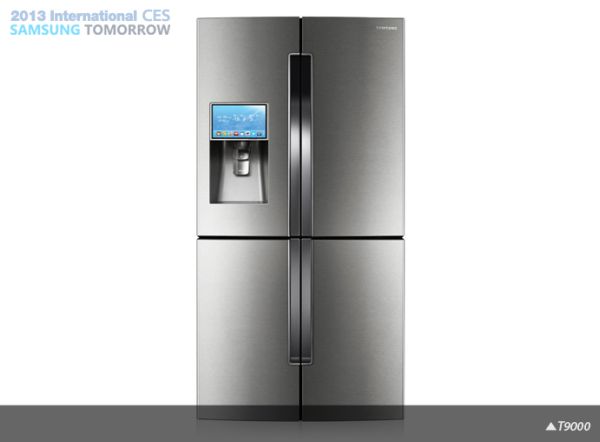 The other conspicuous feature of the T9000 is its touchscreen based 10-inch LCD, which is noticeably bigger than the earlier displays of the fridge's predecessors. But in a odd turn of events, Samsung has not disclosed the actual price of the LCD integrated refrigerator. Without the screen, the price is set at around $4,000.
Via: SamsungTomorrow
The following two tabs change content below.
A proud native of the beautiful steel township of Durgapur, West Bengal, Dattatreya's fascination lies within a range of diverse matters. With a bachelor's degree in architecture, he is quite fond of his hardcore strategy gamer as well as amateur historian tag. Of course, with over two years of blogging experience under his belt, he also likes to write about the latest updates on home based technology and gizmo oriented products.
Latest posts by Dattatreya (see all)
Comments