Voxativ's Pi full range speaker system is infused with progressive features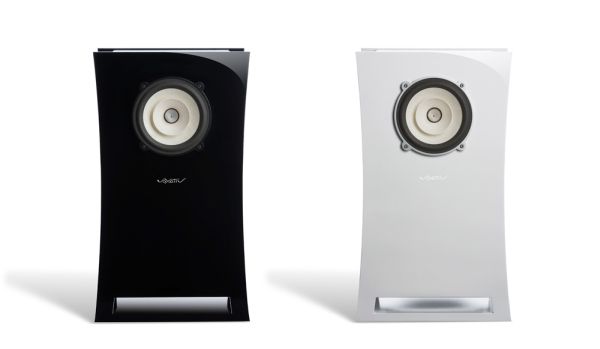 High-end full range drive units are nothing new when it comes to rising consumer demands pertaining to modern home based music systems. However, high end speakers that come with that dash of technological novelty are certainly rare. In this regard, Voxativ has released their Pi full range speakers, which come with a state-of-the-art sound management system known as ATS or Acoustic Stealth Technology.
Touted to be more 'open' in its sound emanation mechanism (as compared to bass reflex based sound systems) because of the aforementioned ATS, the system is also infused with an advanced driver component. Built from scratch, the architecture of this handmade driver was developed so as to be integrated with ATS and finite element magnetic system. And, as for its external features, a special membrane coating of the driver was developed by Voxativ in collaboration with the Department of Polymer Chemistry at the University of Chemnitz.
Finally, coming to the form related aspects of the Pi, the elegant yet unobtrusive visual scope of the slightly tapering rectangle would certainly complement your home decor. Even its dimensions of 69 x 39 x 31 (in cms) and weight of around 20 kg is perfectly suited for your living room. The pricing as expected is a bit on the stiffer side with a tag of € 9950 (around $13,235).
Via: Voxativ
The following two tabs change content below.
A proud native of the beautiful steel township of Durgapur, West Bengal, Dattatreya's fascination lies within a range of diverse matters. With a bachelor's degree in architecture, he is quite fond of his hardcore strategy gamer as well as amateur historian tag. Of course, with over two years of blogging experience under his belt, he also likes to write about the latest updates on home based technology and gizmo oriented products.
Latest posts by Dattatreya (see all)
Comments