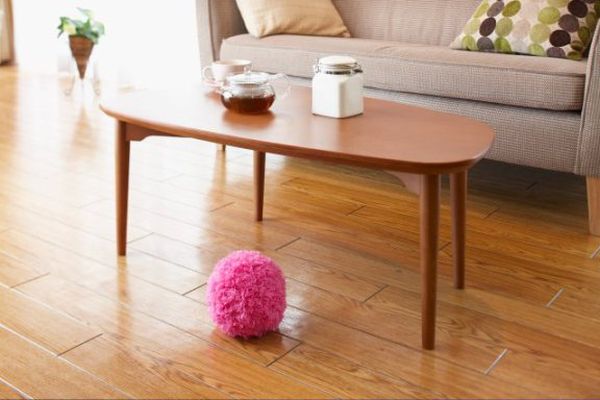 When I was writing about the nifty little Remote Controlled Duster from Kyosho, I thought Japanese love to keep their homes clean in the cutest ways possible. But with the introduction of the Mocoro Moss Ball by home appliance company CCP, I am sure cleanliness with cuteness is actually an obsession in Japan. The cute fuzzy Mocoro Moss Ball is available in orange, pink and green colors to choose from, and is a motor operated ball which can clean the house off dust for you.

Stuff in the ball with 3 AAA batteries, sit relaxed with your feet off the floor and see the Mocoro Moss Ball suck up all the dust in the room in 15 minutes. Priced at $40, and scheduled to release on 14 February, I think the rolling cleaner is perhaps the finest thing to gift your wife this Valentines.
Via: en.RocketNews/Gizmodiva

Bharat has been blogging about latest gadgets, toys, robots and new technologies across various platforms. In addition to reporting and reviewing new products and technologies, he spends too much time digging the internet for endless questions. He's a die-hard soccer fan and a big foodie who wants to host Man v. Food some day.