iPhone becomes your key with NFC equipped CalypsoCase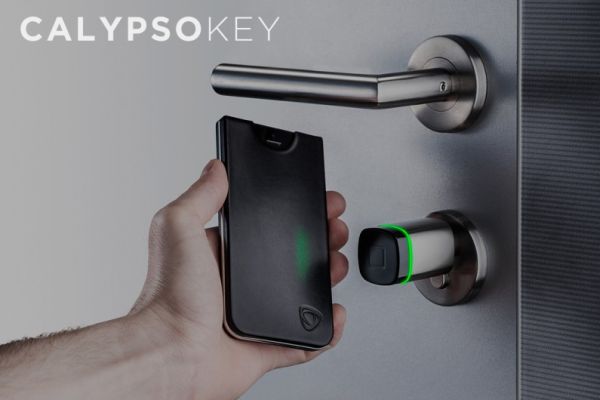 Near Field Communication (NFC) allows compatible devices to do a lot of exciting things vis-à-vis sharing content, making payment or even opening doors by simply holding the device close to a NFC compatible device. Some smartphone already feature the NFC technology, but the iPhone lacks the ability. Not anymore, welcome the all new CalypsoCase which brings NFC technology to the iPhone. The CalypsoCase features a built-in dual band antenna and 1k memory, which is good enough to cater to your entire portfolio of identification cards. Hit the jump to see the video.
The CalypsoKey, hidden inside the CalypsoCase, is compatible with all commonly used RFIS and NFC devices and also let the iPhone work as your key to open NFC door locks, which includes the Kaba RFID locks among others. The best thing is that the CalypsoKey case needs no charging and can work directly without any apps. So, forget the keys and open the apartment, close the office, or unlock the garage by a simple tap on the CalypsoKey laden CalypsoCase.
Via: Geeky-Gadgets/Technabob
The following two tabs change content below.
Bharat has been reviewing latest gadgets, toys, robots and new home technologies across various platforms. In addition to reporting and reviewing new products and technologies, he spends too much time digging the Internet for endless questions. Bharat is a football fan and a big time foodie.
Comments