DryUnder balcony furniture doubles up as drying rack to hang your clothes
When it comes to the scope of urban related conceptions, the parameters given to the designers are conventionally related to spatial efficiency. In this essence, the designs we come across are generally deft in their conceptions as well as practical in their applications. The DryUnder space-saving balcony furniture is no different, with its ingenious exhibition of 'multi-purposefulness'.
Crafted from our favorite renewable (and natural) material bamboo, the DryUnder is a complete furniture set with a small table and chair for fitting inside your apartment's balcony. However, given the constraints of apartment space, some of our balconies are used for drying clothes, which obviously impends upon the idea of keeping your cafe styled chairs and tables.
In this regard, the DryUnder remarkably emerges as a simple solution for hanging your clothes in the balcony. How so? Well, the table readily converts into a drying rack with its detachable components. This not only makes the whole scenario flexible for the user, but also saves your precious storage space (which you otherwise would have used for keeping the drying rack).
This spatial effectiveness alludes to the 'breathing space' required by apartment living people. Urban congestion has long been a predicament of expansive design proposals on the domestic front. But flexible designs that make the best of such cramped conditions stand as future bastions of urban regeneration.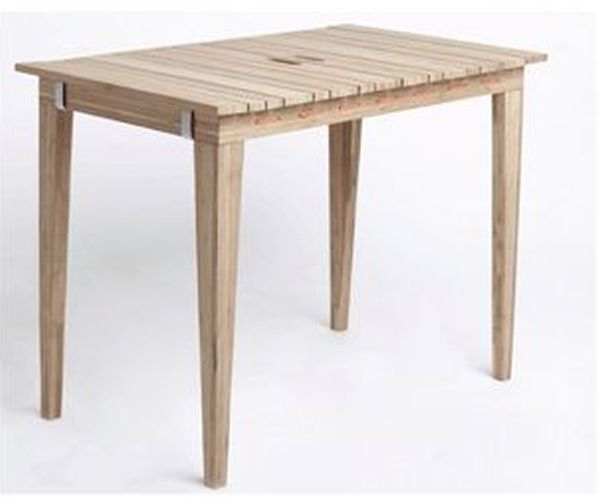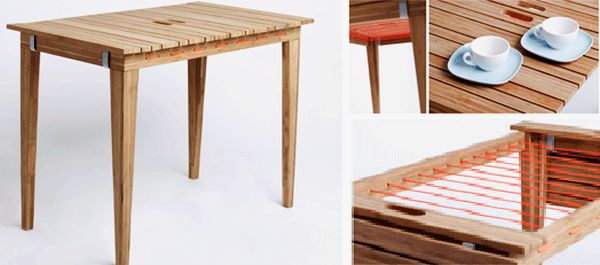 Via: HolseogWibroe
The following two tabs change content below.
A proud native of the beautiful steel township of Durgapur, West Bengal, Dattatreya's fascination lies within a range of diverse matters. With a bachelor's degree in architecture, he is quite fond of his hardcore strategy gamer as well as amateur historian tag. Of course, with over two years of blogging experience under his belt, he also likes to write about the latest updates on home based technology and gizmo oriented products.
Latest posts by Dattatreya (see all)
Comments