The boldly designed Ekstrem chair fuses unconventionality and practicality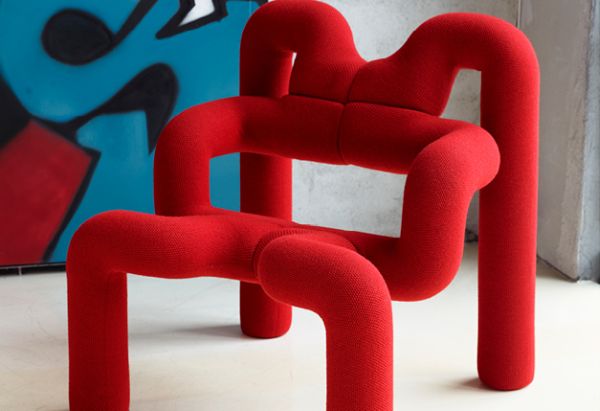 Deftly unconventional, remarkably bold and utterly cool; this in a nutshell is the Ekstrem, a fascinating chair that seemingly traverses the ambit of physics. Comprising of a symmetrical tubular bearing that winds its way through various junctures, the final form looks like two gymnasts locked in a glorious feat of athleticism  Interestingly, the wondrous scope is not just limited to its visual scheme but also entails the conception's history  How so? Well, the Ekstrem was actually created long back in 1972 as a design prototype by Terje Ekstrom. Alluding to the shift in paradigm of Scandinavian furniture style, the post modernist design was commercialized after 12 years to stand out as a true rebel-esque 80's fashion statement.
Now, beyond the sculptural attributes, we daresay that the Ekstrem in its core essence is about the long held notion of 'form following function'. This is showcased by the relative flexibility of the open structure. In fact, the framework as a whole allows the user to sit in many different comfortable postures, all supported in a unique way by this flexible form. For example, the hanging base of the slightly angular backrest makes it easy for the user to bend forward, while the top section of the same back rest supports the user when he/she is resting in a backward position. And, finally the seating posture is further enhanced by the inclusion of those tubular arm rests, thus fusing both the elements of both unconventionality and practicality.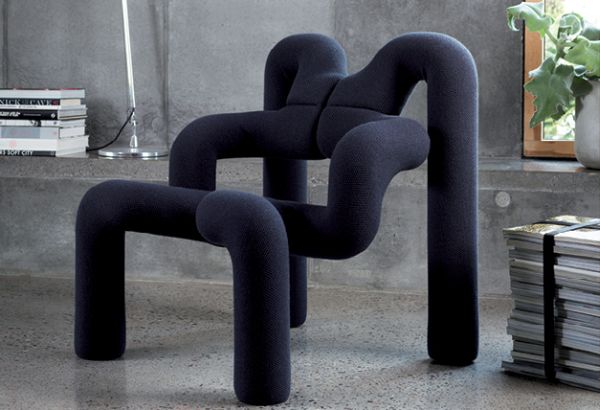 Via: VarierFurniture
The following two tabs change content below.
A proud native of the beautiful steel township of Durgapur, West Bengal, Dattatreya's fascination lies within a range of diverse matters. With a bachelor's degree in architecture, he is quite fond of his hardcore strategy gamer as well as amateur historian tag. Of course, with over two years of blogging experience under his belt, he also likes to write about the latest updates on home based technology and gizmo oriented products.
Latest posts by Dattatreya (see all)
Comments