'Peaks and Valleys' table inspired by real time topography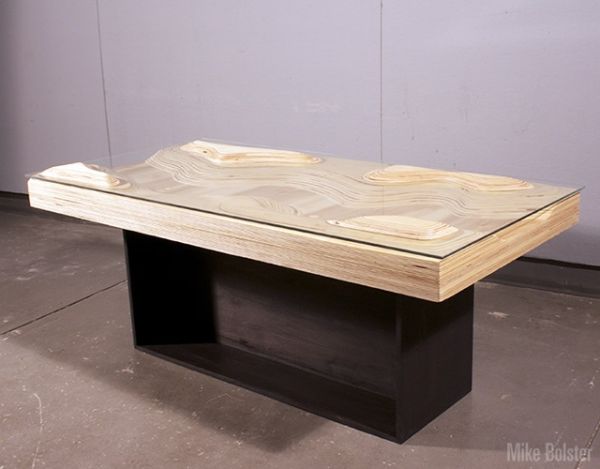 Innovative designs do require innovative inspirations. This is aptly proven by the 'Peaks and Valleys' table. As we can see from the undulating steps on the top facade of the furniture, this table conception was remarkably inspired by the topographic representation of land. In this regard, the end result is certainly unique with the interesting visual translation of our landscape oriented geography.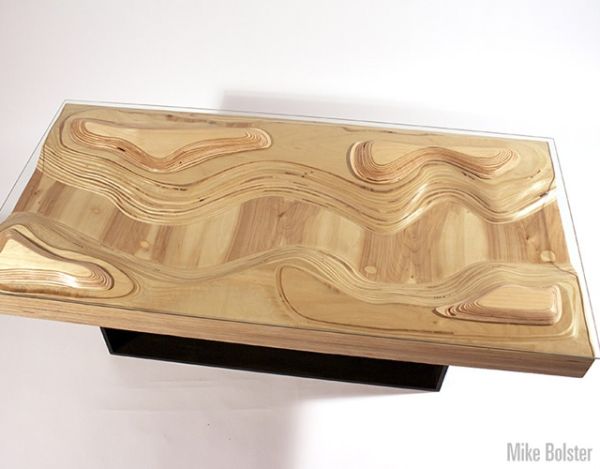 Crafted by American designer Mike Bolster, according to him the Baltic birch plywood table 'aims to provide a more lyrical representation to the calculated precision of topographical maps'. In this he succeeds; as the furniture piece provides an unpretentious view of the topography through the tempered glass top. The support element of the table is also pretty unobtrusive in nature, by receding within the spatial boundary of the more visually impressive counter.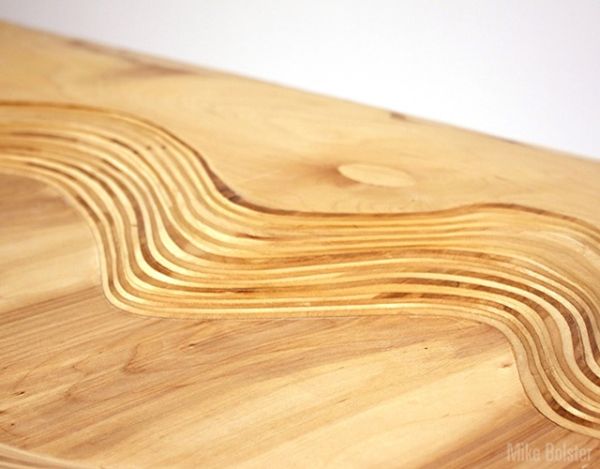 Furthermore, the clear view of the well scaled topography provides us with an illusion of the landscape 'emerging out' from the top. This significantly improves upon the overall aesthetics, giving you more than one reason to include the design as your ever trusty coffee table.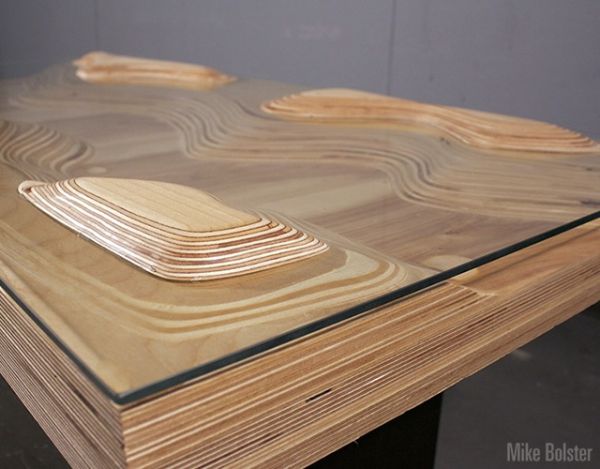 Dimensions: 48″ x 24″ x 18″
All images are courtesy of Mike Bolster
Via: MikeBolster
The following two tabs change content below.
A proud native of the beautiful steel township of Durgapur, West Bengal, Dattatreya's fascination lies within a range of diverse matters. With a bachelor's degree in architecture, he is quite fond of his hardcore strategy gamer as well as amateur historian tag. Of course, with over two years of blogging experience under his belt, he also likes to write about the latest updates on home based technology and gizmo oriented products.
Latest posts by Dattatreya (see all)
Comments