Steve Wosniak's former house to fetch around $4.395 million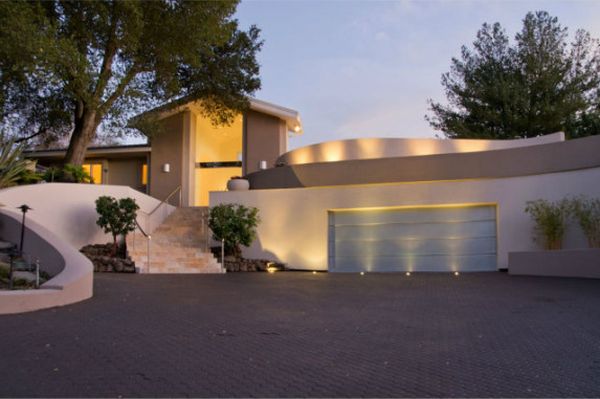 Yesterday we talked about how a Neurta designed modernist house would fetch huge sums on the current market. But what about a name that is known even beyond architectural and aficionado's circles? Yes, we are now harping about the great Steve Wosniak, one of Apple's original founders and creator of the Apple 1 PC. His former home is now on sale, with an astronomical price tag of $4.395 million. Located in the famed Los Gatos community in Santa Clara, California, the residence is a plush specimen of post-modernist architecture with around 7,500 of square footage.
The structure of the 6-bedroom house showcases an expansive design both regarding its plan and elevation. This intrinsic level of spaciousness is further complemented by large windows, an enormous skylight in the kitchen and the minimalist flavor of white which psychologically adds both volume and lightness to an interior space. Additionally, the stucco finished building also boasts of 8 bathrooms, indoor playing area for kids, big entertainment zones, three car garages, pools and of course a koi pond thrown somewhere between those circulation spaces.
So, if you are interested in buying the house, or at least going through the details, please refer to Arthur Sharif.
The following two tabs change content below.
A proud native of the beautiful steel township of Durgapur, West Bengal, Dattatreya's fascination lies within a range of diverse matters. With a bachelor's degree in architecture, he is quite fond of his hardcore strategy gamer as well as amateur historian tag. Of course, with over two years of blogging experience under his belt, he also likes to write about the latest updates on home based technology and gizmo oriented products.
Latest posts by Dattatreya (see all)
Comments