Robert Bronwasser's 'cook table' allows you to cook as well as dine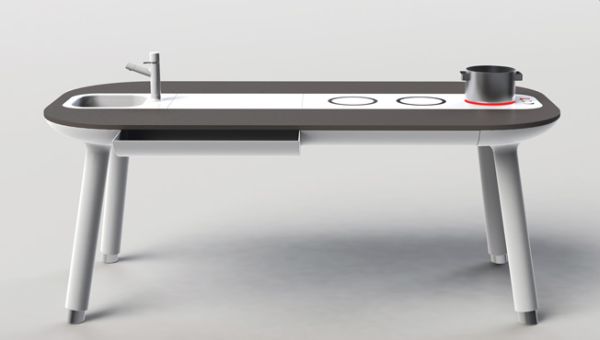 Collective functionality is the name of the game, when it comes to modern appliances and furniture. The 'SMOOL' kitchen solution by Robert Bronwasser has taken it to yet another level of multi-purposefulness. How so? Well, the 'cook table' design remarkably integrates three induction cookers, a washing sink and a dining compartment all in a single component. Touted to remove the traditional segregation of cooking the food and dining, this unique conception hints at a more evolved societal interaction between family members and friends.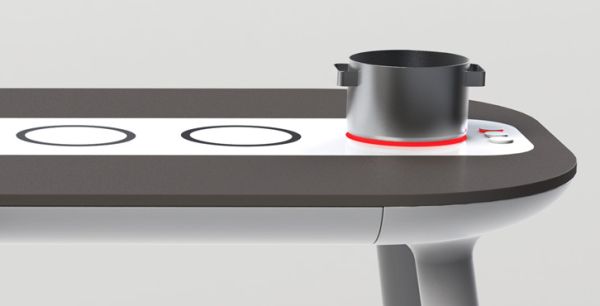 As many of you would have guessed, the design is still in its conceptual stage. So, we are not too sure about the dimensions of the said kitchen related table-appliance. However, as far as practicality is concerned, there is no reason for the cook table not to work. Of course, the scope of application might be limited by the capacity of the people the table can cater to (especially when they are dining).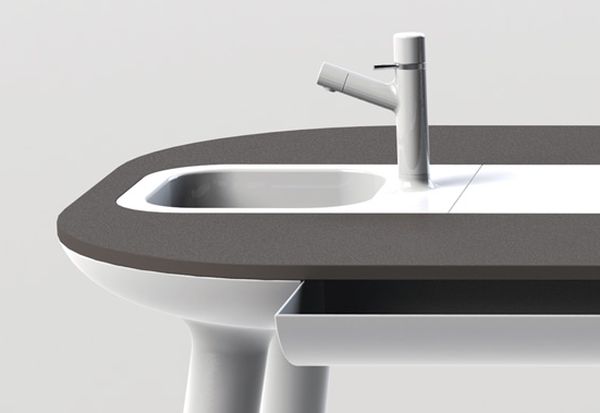 Via: Smool
The following two tabs change content below.
A proud native of the beautiful steel township of Durgapur, West Bengal, Dattatreya's fascination lies within a range of diverse matters. With a bachelor's degree in architecture, he is quite fond of his hardcore strategy gamer as well as amateur historian tag. Of course, with over two years of blogging experience under his belt, he also likes to write about the latest updates on home based technology and gizmo oriented products.
Latest posts by Dattatreya (see all)
Comments