Salone del Mobile 2013: Rodolfo Dordoni intros his Volt LED table lamp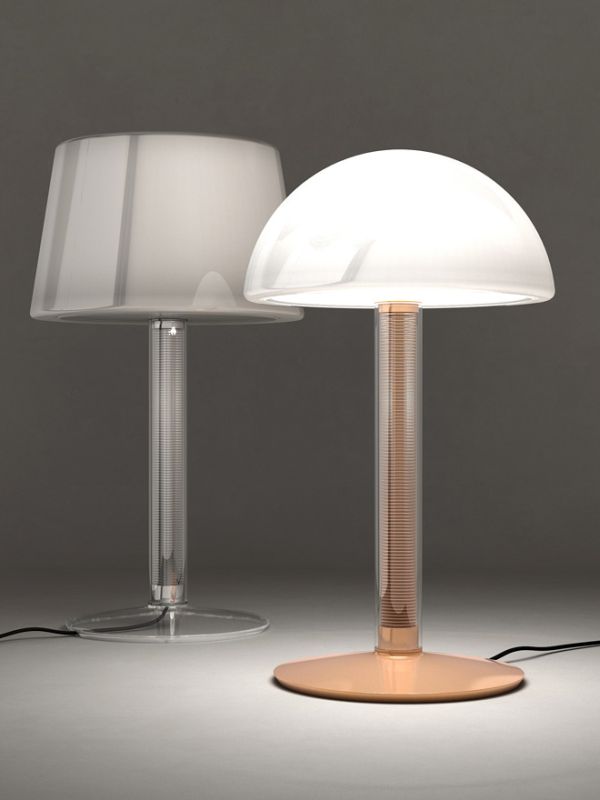 We have all sang praises for LEDs, when it comes to their obvious energy efficient nature. However, there is one avenue where even the mighty LEDs 'fail'; and that is the age old problem of heat dissipation for brighter light mechanisms. In simpler terms, high powered LEDs tend to lose their efficiency (and reliability) over time, if not provided with an adequate heat sink. This is where the 'Volt' table lamp by Rodolfo Dordoni (for FLOS) enters the picture, with its 'heat pipe' central tube that dissipates heat by carrying cool distilled water. The conception was showcased at Salone del Mobile 2013, held in Milan.
This tube structure gives the Volt a distinctive industrial appearance that is highly reminiscent of the Art Deco style. The essence of machine-esque symmetry is further enhanced by the blown-glass lamp shades, available in two shapes – the inverted bucket and the hemisphere. On the other hand, the bases are crafted from either plastic or metal.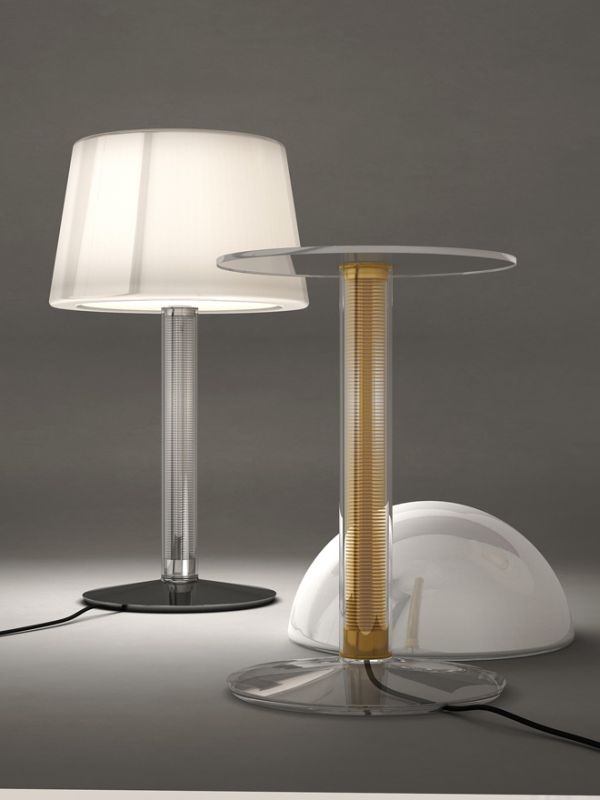 Now, according to the designer, the form and function of the Volt is derived from the footprint of the century long evolution of industrial design. In this regard, the central tube incorporates copper lamellae that helps in dissipating heat. However, the upright tubular form also has a glistening glass facade that endows a certain level of elegance to the lamp conception. This scope means that the form not only follows function, but also aesthetics. So, at the end of the day, it is all about the visual as well as practical flexibility of the design.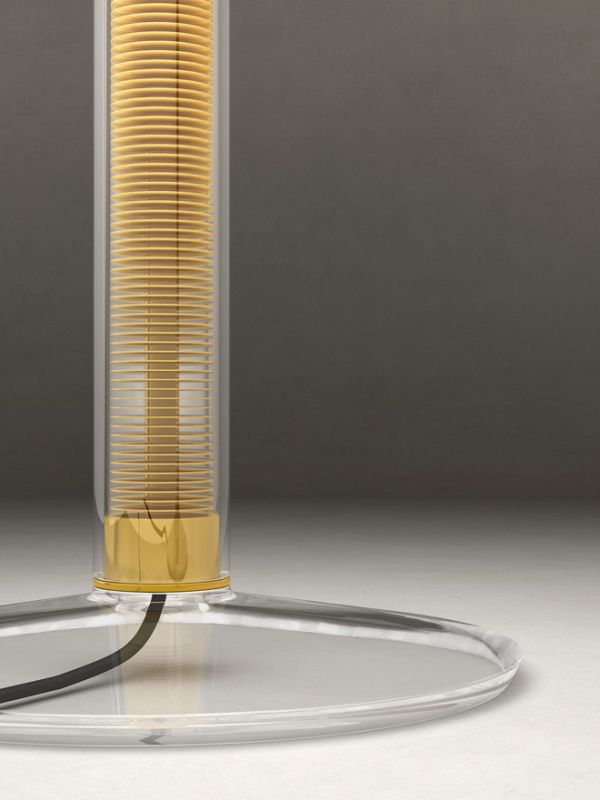 Via: UrDesign
The following two tabs change content below.
A proud native of the beautiful steel township of Durgapur, West Bengal, Dattatreya's fascination lies within a range of diverse matters. With a bachelor's degree in architecture, he is quite fond of his hardcore strategy gamer as well as amateur historian tag. Of course, with over two years of blogging experience under his belt, he also likes to write about the latest updates on home based technology and gizmo oriented products.
Latest posts by Dattatreya (see all)
Comments