Chicago poised to become the first US city to have 'smog-eating' cement lined roads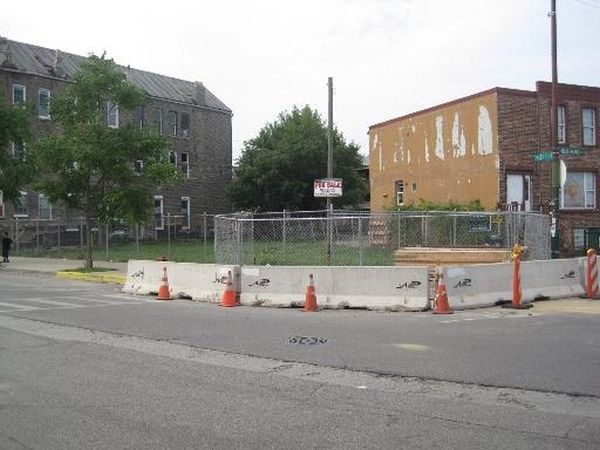 When it comes to the realm of green technology, innovative conceptions are fortunately found on every level. However, it is their practical application that needs to be improved to meet the so called 'collective demand'. In this regard, 'smog-eating' cement certainly emerges as a viable option, and as such it would soon be implemented on the streets of America's third largest city – Chicago. Technically, known as photocatalytic cement, the component was actually developed a few years back by Italian cement manufacturer Italcementi. However, after further research on this field, experts have come to the conclusion that photocatalytic cement can potentially reduce levels of common pollutants by 20 – 70 percent (the range difference is because of variant conditions like weather and surface exposure).
As the name suggests, photocatalytic cement on contact with sunlight triggers a chemical reaction. Now, according to the latest researches, this reaction can also involve the breaking down of nitrogen oxides emanated from vehicular gasoline and diesel. In fact, the cement has the capability to mitigate these harmful nitrogenous compounds from a distance of over 2.5 m (or 8.2 ft), which is much higher than the level of a conventional vehicle's exhaust pipe. As a result, the air would get cleaner and fit for pedestrians by the removal of automobile released toxins.
From a practical perspective, the 'smog-eating' cement can be more efficient for American cities, given the country's high population of gas-guzzling cars. However, it still remains to seen on how much the scope is actually cost effective in real time. As for Chicago, the city will implement the cement as a thin pavement for the bicycle and parking lanes on Blue Island Avenue and Cermak Road.
Via: DesignBuildSource
The following two tabs change content below.
A proud native of the beautiful steel township of Durgapur, West Bengal, Dattatreya's fascination lies within a range of diverse matters. With a bachelor's degree in architecture, he is quite fond of his hardcore strategy gamer as well as amateur historian tag. Of course, with over two years of blogging experience under his belt, he also likes to write about the latest updates on home based technology and gizmo oriented products.
Latest posts by Dattatreya (see all)
Comments