Teresa Sapey's ADAM & EVE collection of 'sculptural' items illuminated by LEDs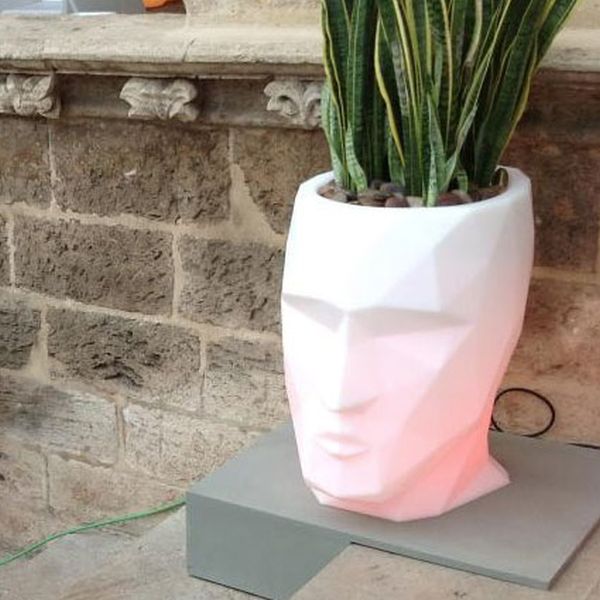 There is no denying the luminous impact of LEDs on the 'sculptural' designs of our contemporary era. This trend is aptly presented by the ADAM & EVE, a unique collection of stools, coffee tables and light planters designed by Teresa Sapey for Vondom. Shaped in the forms of a face with sharp features, the overall upright bearing is nigh evocative of the 'moai' (the stone statues) of Easter Islands. However, in this regard, the creators went with a more modern material of linear low density polyethylene instead of bulky stone. Polyethylene obviously serves as a light-weight yet sturdy alternative; but more importantly, it has that translucent quality that allows the subdued glow effect of the LEDs inside it.
And, since we are talking about LEDs, the ADAM & EVE will use a RGB LED option which can be remotely controlled with seven programmable colors. These colors can be presented in a dynamic manner with automatic alterations, and also in an old fashioned static way that upholds the sculptural value of the collection.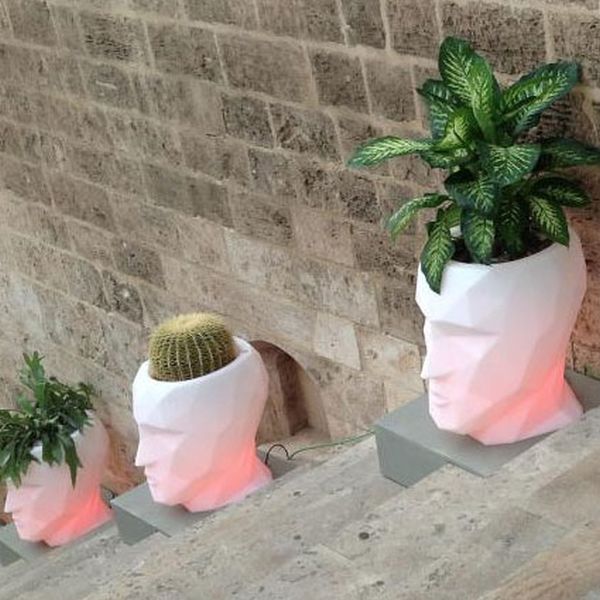 Finally, coming to its structural scope, the ADAM & EVE collection has been crafted in rotational molding process, thus endowing it with uniform details on all sides. Furthermore, the conception is very hardy given its polyethylene credentials. Such design considerations make the sculptural line pretty resistant to extreme temperatures (-60 º C to +80 º C) and UV rays, allowing it to be showcased even in the outdoors.
Pricing – In range of 144 euros ($189) to 359 euros ($470). For more details check this link.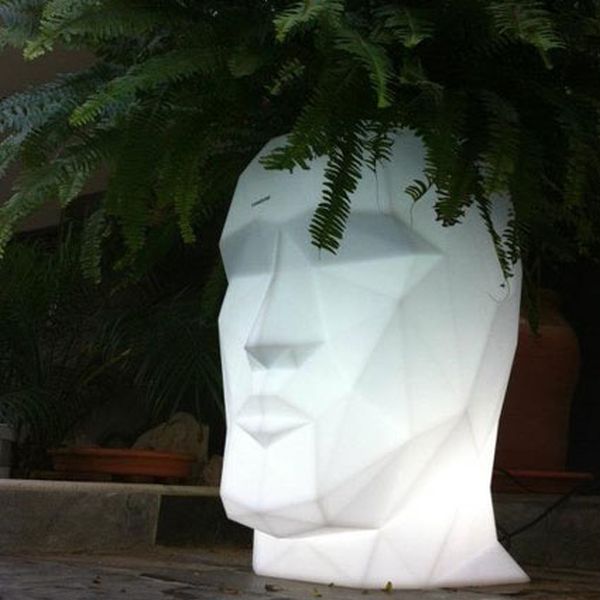 Via: Direct-D
The following two tabs change content below.
A proud native of the beautiful steel township of Durgapur, West Bengal, Dattatreya's fascination lies within a range of diverse matters. With a bachelor's degree in architecture, he is quite fond of his hardcore strategy gamer as well as amateur historian tag. Of course, with over two years of blogging experience under his belt, he also likes to write about the latest updates on home based technology and gizmo oriented products.
Latest posts by Dattatreya (see all)
Comments