Slice ping pong table with an 'ominously' black composition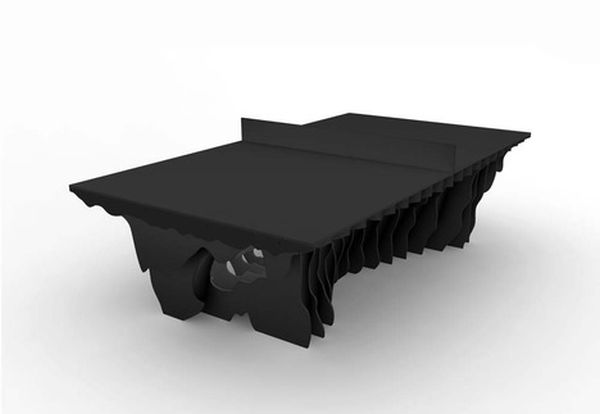 Looking like Darth Vader's personal ping pong table, the above pictured conception is actually christened as the 'Slice'. Crafted by Snarkitecture, the ping pong platform has been envisaged for both outdoors and indoors. However, beyond its practicality, it is the Gothic-like essence of the table that really tickles our fancy. This visual scope is derived from the jet black color scheme which is 'ominously' complemented by the irregularly shaped, flat support structures at the bottom. The unique materials used for such finishing of the Slice ping pong table include ultra-dense Richlite paper composite, rubber and steel. And, since we brought practicality into the equation, the furniture item can also double up as a conference table, if the need arises. The Slice ping pong table is currently available in the Game On online art auction, at Artsy.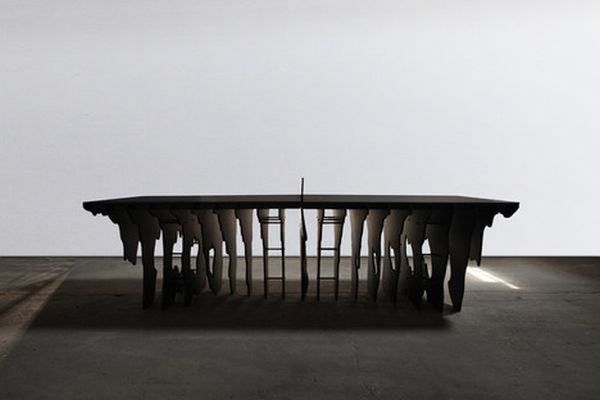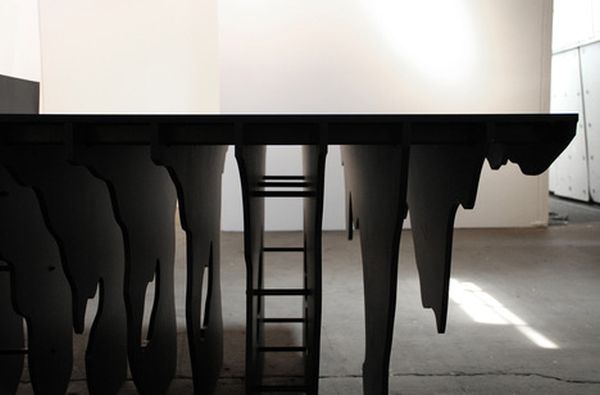 Via: MocoLoco
The following two tabs change content below.
A proud native of the beautiful steel township of Durgapur, West Bengal, Dattatreya's fascination lies within a range of diverse matters. With a bachelor's degree in architecture, he is quite fond of his hardcore strategy gamer as well as amateur historian tag. Of course, with over two years of blogging experience under his belt, he also likes to write about the latest updates on home based technology and gizmo oriented products.
Latest posts by Dattatreya (see all)
Comments