LED Solar Fairy String Lights are an eco-friendly way to illuminate your backyard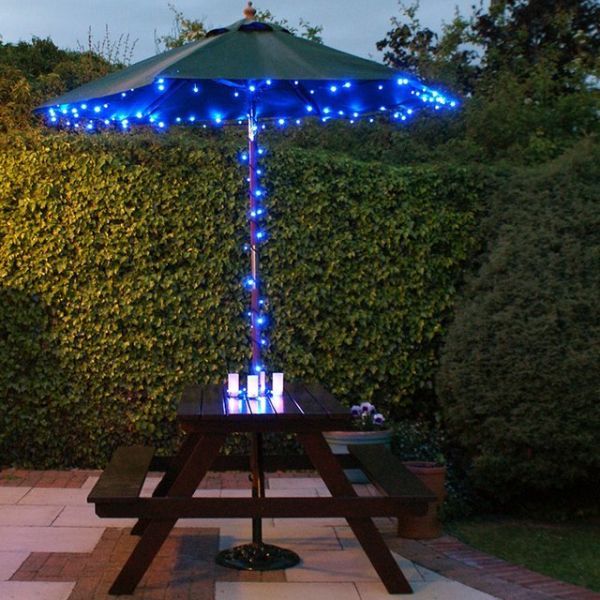 Nowadays, the eco-consciousness of people is reflected by their household objects, be it their sustainable furniture or recycled home decors. The LED Solar Fairy String Lights being discussed here is also a household lighting object that shows its environmental character by employing solar powered LED lights. These fairy string lights make use of a total of 100  white LEDs that shimmer for a long time after getting juice from the sun.  Coming with two different glimmering modes – flash and steady on, these light strings are perfect for partying indoors as well as outdoors.
As mentioned earlier, the eco-friendly LED Solar Fairy String Lights work on solar power. It integrates AA Ni-Mh batteries which are energized by the solar panels when exposed to the sunlight. When fully charged, the battery power the LEDs to glow for a continuous 8 hours at night. The rechargeable batteries automatically get charged whenever exposed to the sun and let the LEDs illuminate when its dark giving a star-like twinkle to the ambience. You can buy it here only for $22 USD and give an eco spark to your party
Via: Fancy
The following two tabs change content below.
A soft hearted girl, Garima finds herself to be lucky to be born in Shimla, Himachal Pradesh. With a writing experience of three years, she has been writing for various renowned blogs and absolutely enjoys her work. She is a firm believer of God and holds a positive attitude towards life. She is a big chatter box and adores every kind of music.
Comments