Redditor MrBuildIt has built a $300 DIY treehouse for his family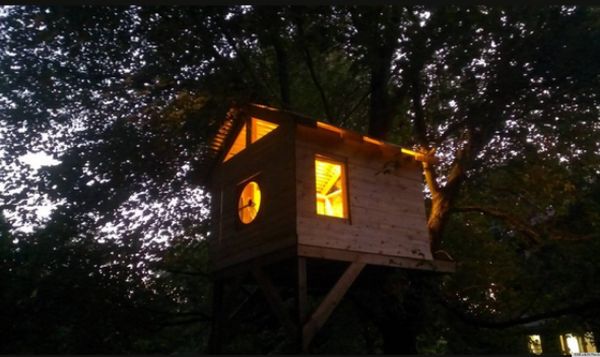 Taking the DIY route does have its own set of advantages, especially when you know what you are doing. And, that was exactly the case with the above pictured cool looking treehouse, which was completed by redditor MrBuildIt, and that too remarkably under $300! Coming to its aesthetic features, we are certainly enticed by the 'porthole' window and the glass hatched entrance door. And, even on the inside, the decor is kept minimal with timber paneled walls and a small sofa (that adorably has a coffee stand and lighting fixture). And, if you thought that was cool, the treehouse has its own 'bucket and pulley' system for conveying essential supplies (like the much needed cookies) to the top level.  And finally, even in structural terms, the building looks very stable; as it is nestled atop a sturdy projecting support that is effectively balanced by the burly tree trunk.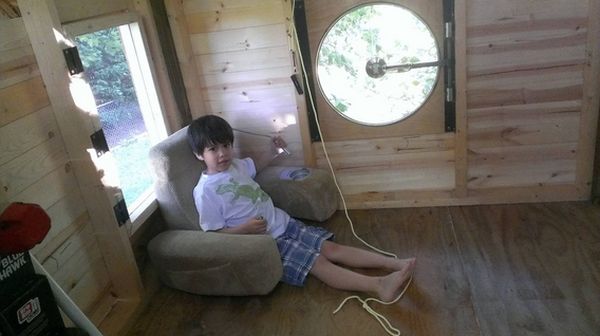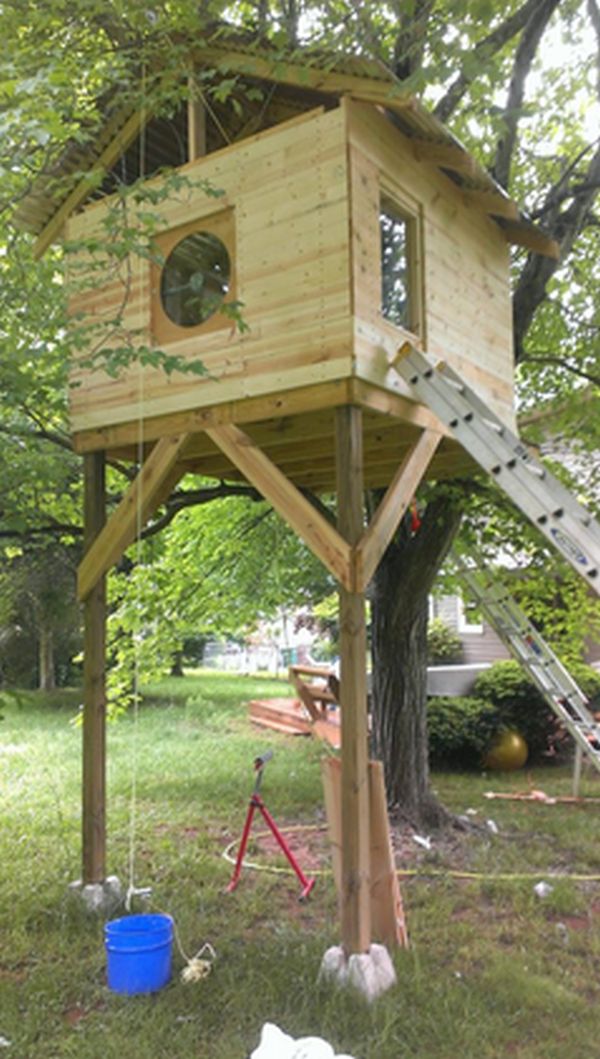 Via: HuffingtonPost
The following two tabs change content below.
A proud native of the beautiful steel township of Durgapur, West Bengal, Dattatreya's fascination lies within a range of diverse matters. With a bachelor's degree in architecture, he is quite fond of his hardcore strategy gamer as well as amateur historian tag. Of course, with over two years of blogging experience under his belt, he also likes to write about the latest updates on home based technology and gizmo oriented products.
Latest posts by Dattatreya (see all)
Comments