UFO chairs inspired by pa­go­da structures and UFOs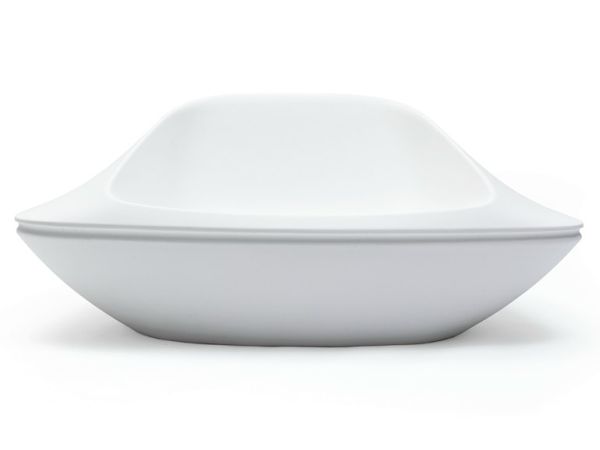 We have previously come across some exclusive Vondom creations including sculptural lights and daybeds. And, is their tradition, this time around too, the UFO collection of chairs allude to novelty of inspiration. Designed by Ora Ito for Vondom, these monolithic chairs are touted to be influenced by the 'ge­net­ic mu­ta­tion' of pa­go­da structures and UFOs. And, as can be comprehended from the unique design approach, the furniture items exhibit a fluid essence with their subtle sculptural lines complementing a solid form.
According to the designer, the UFO chairs are partially inspired by the abstract creations of Marta Pan, a French sculptor of Hungarian origin. In that regard, the inherent degree of abstractness in the chairs is defined by the opposition of positive and negative ways. This flexibility in form makes them usable in both outdoor garden spaces and as part of indoor living room decor.
However, beyond the factors of symbolism and aesthetics, the UFO chairs are crafted from sturdy, weather-resistant materials. Furthermore, with their variance in color compositions, finishing details and availability of different interior lighting makes the collection a worthy furniture line for special occasions as well as everyday usage.
Via: Ora-Ito
The following two tabs change content below.
A proud native of the beautiful steel township of Durgapur, West Bengal, Dattatreya's fascination lies within a range of diverse matters. With a bachelor's degree in architecture, he is quite fond of his hardcore strategy gamer as well as amateur historian tag. Of course, with over two years of blogging experience under his belt, he also likes to write about the latest updates on home based technology and gizmo oriented products.
Latest posts by Dattatreya (see all)
Comments