Volkswagen Minibus Toaster imprints VW logo on your toast
 
Make your morning breakfast more easy and fun with this new toaster dubbed as the Volkswagen Minibus Toaster. The unusual thing about this toaster burns a VW logo on your toast and of course its enticing Volkswagen Minibus looks and it also. Only 5,000 of these were manufactured in Japan for VW minibus owners and unfortunately these pretty little bus toasters  were not produced in bulk. But there is a good as well as a bad news for those who really want the Volkswagen minibus toaster to be a part of your kitchen. The good news is that it is available on eBay and the bad news is that there is only one piece for sale and that too for a price of $488.88.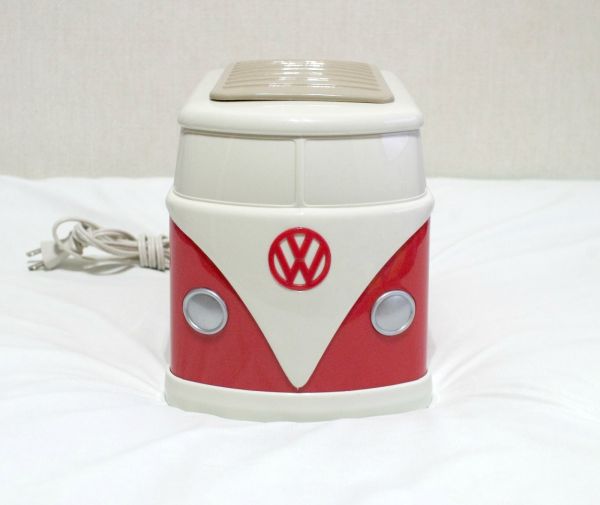 The toaster is available in a brand new condition in a charming red and white color. It utilizes a 100 v AC power supply and measures 180 x 200 x 300 mm. So hurry and get this one of a kind toaster, before anyone else grab the only piece on eBay.
Via: Foodgitty
The following two tabs change content below.
A soft hearted girl, Garima finds herself to be lucky to be born in Shimla, Himachal Pradesh. With a writing experience of three years, she has been writing for various renowned blogs and absolutely enjoys her work. She is a firm believer of God and holds a positive attitude towards life. She is a big chatter box and adores every kind of music.
Comments