CES 2014: PointGrab PointSwitch lets you control home appliance with gestures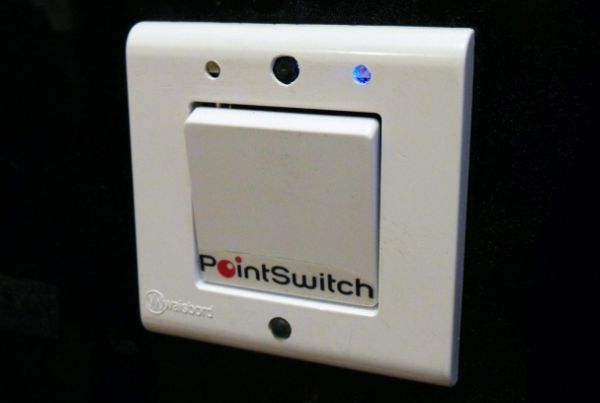 For all further looking consumers who think controlling home appliances and lights with remote controls and smartphones is so yesterday, PointGrab has introduced the PointSwitch technology at CES 2014, which will make gesture control the future of home automation. Gesture control isn't new to home automation, but PointSwitch makes it more convenient and innovative. Essentially PointSwitch is a wall-mounted power switch of sorts, which is built-in with infrared camera. It enables consumers to control home appliances from a distance by simply pointing at them. Using only one infrared camera, PointSwitch lets you control multiple things in the house including air conditioner, speakers, TV, thermostat, dishwasher etc., and even let you turn off or dim lights or draw shades.
PointGrab's proprietary gesture recognition algorithms informs the PointSwitch about the object you are looking at. The integrated infrared camera tracks the position and orientation of your eyes and correlating it with the direction of your finger lets you control functions of an appliance. For now PointSwitch is in the development stage and it isn't glitch-free yet, PointGrab still has a lot do before PointSwitch can hit the mainstream. But we are waiting, what do you think?
Via: DigitalTrends
The following two tabs change content below.
Bharat has been reviewing latest gadgets, toys, robots and new home technologies across various platforms. In addition to reporting and reviewing new products and technologies, he spends too much time digging the Internet for endless questions. Bharat is a football fan and a big time foodie.
Comments