Riding bike is good for physical well-being as well as the environment, but finding a place to store it in tiny apartments can be a challenge. This is because slipping your bike in your living space will only clutter it, making it look messy and untidy.
If you're in a fix over storing your bike indoors in an easy and trendy way, then answer to your question might be hidden in one the following minimalist bike storage ideas that are both beautiful and practical.
These clever indoor bike racks and wall-mounted storage units are not just a way to provide a safe place for your gear but also a trick to exhibit them as an art piece in homes with limited space.
# Old bike frame as storage unit: This DIY wall-mounted bike storage unit can be created at home, using your old bike frame.
# Dede gear closet: Dede gear closet is created by interior designers Van Staeyen. It can hold up to nine bikes and store other bike accessories as well.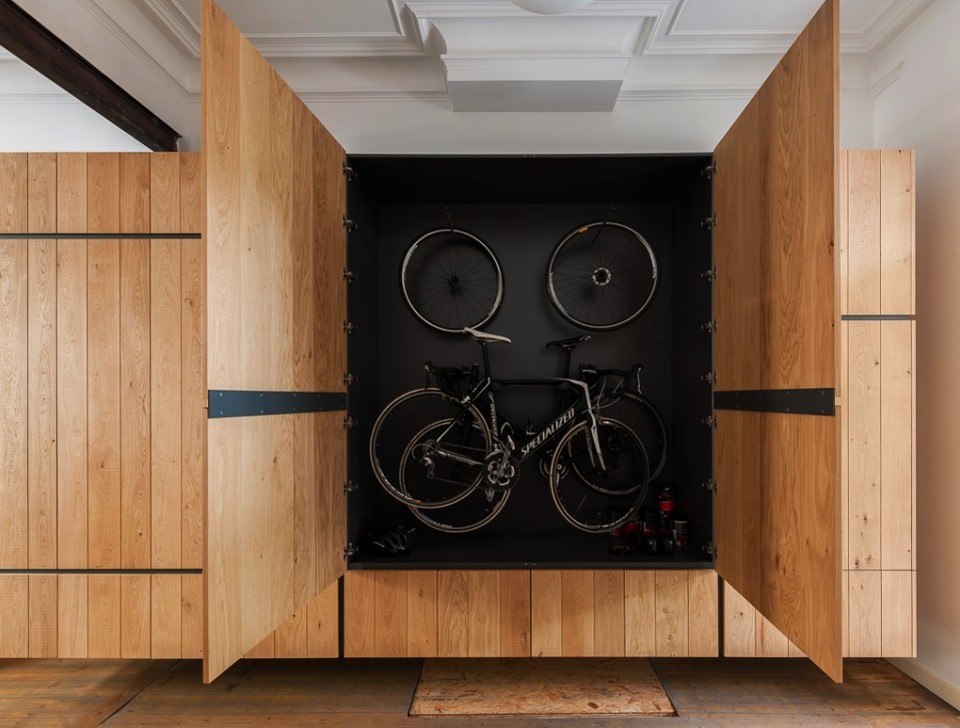 # Bike storage within walls: Make your bikes the part of interior decor with this stunning wooden bike storage system. This way you can give an industrial appearance to your indoor space.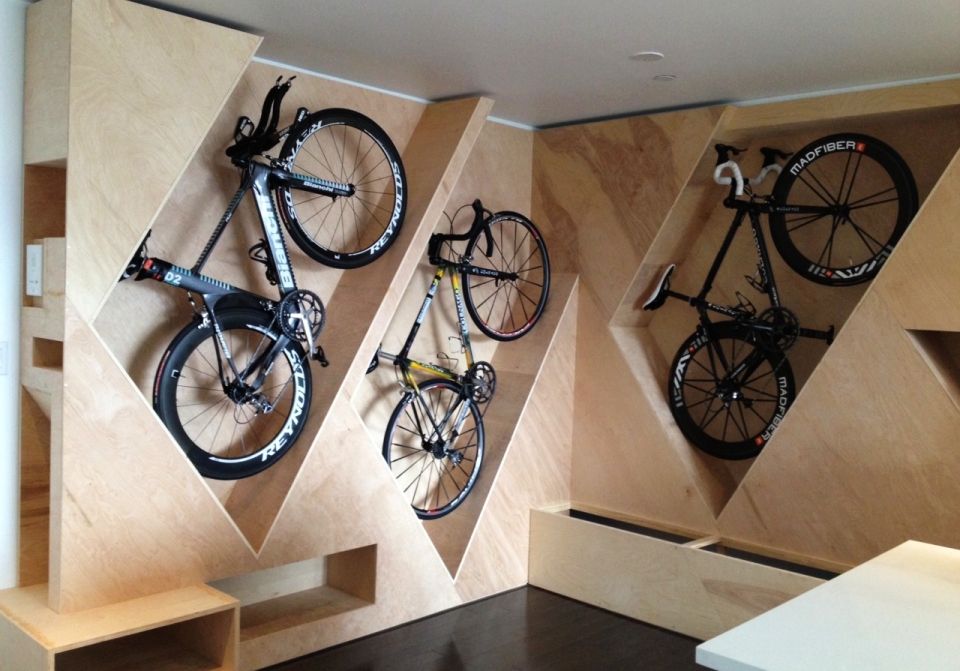 # Peri bike rack: Store your bicycle at your place in a beautiful fashion with Peri bike rack. Whether indoor or outdoor, the storage unit will make your bike appear as a stunning piece of art.
# Bike shelf: This wall-mounted bike shelf is like a pedestal for your two-wheeler. It also doubles as a small shelving unit for your books and other accessories.

# Leonardo bike hook: Hang your bike onto any wall of your house, using a minimal Leonardo bike hook.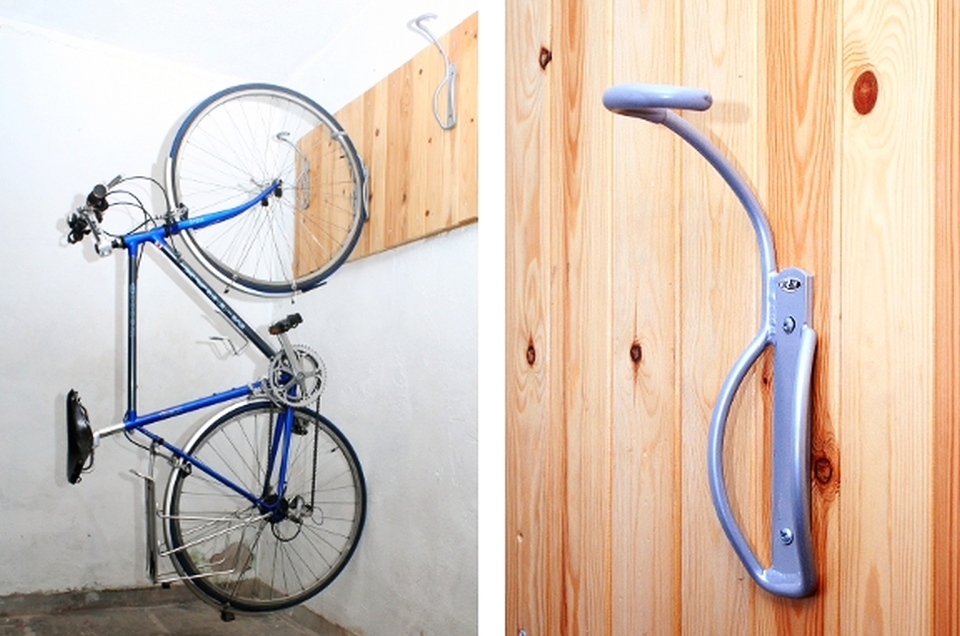 # Bike dock: The Bike Dock is simply a stylish bike storage unit that makes your bicycle a charming piece of interior design.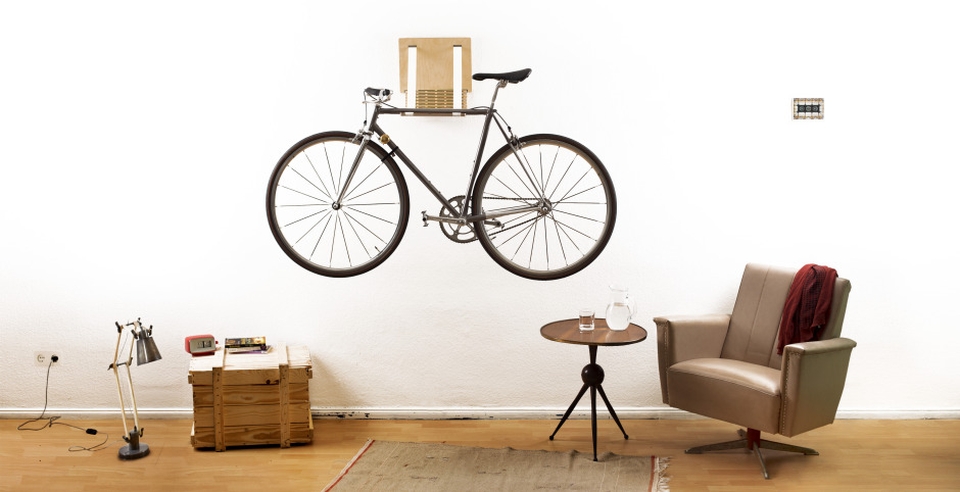 # The show off: This bike rack cleanly mounts your bike on the wall and elegantly highlights it with integrated lighting.
# DaHÄNGER: It is designed to hang your bike within your home and also has storage space for your helmet as well as other accessories.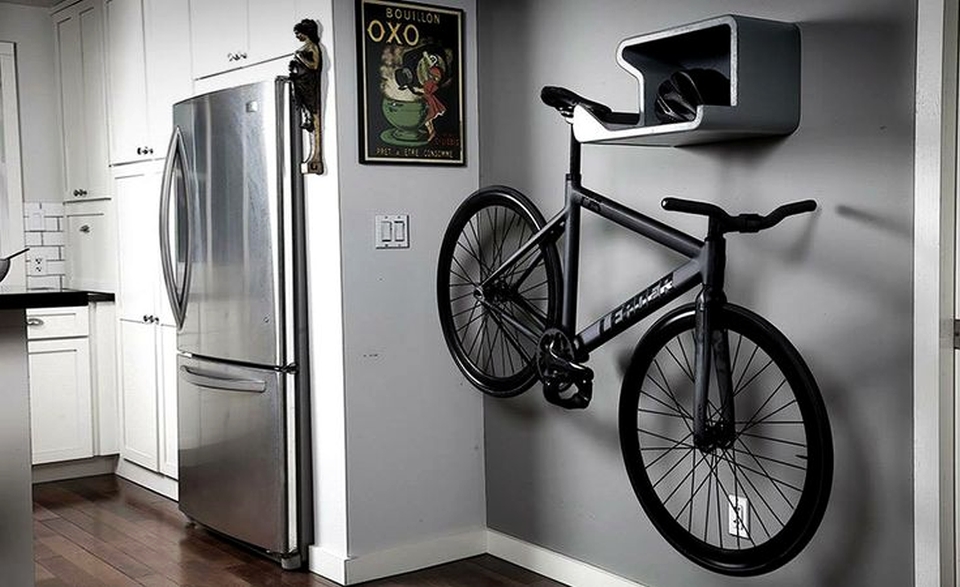 # Pedal pod: Designed by Tamasine Osher, Pedal Pod is space-saving bike storage and shelving unit, made out of walnut.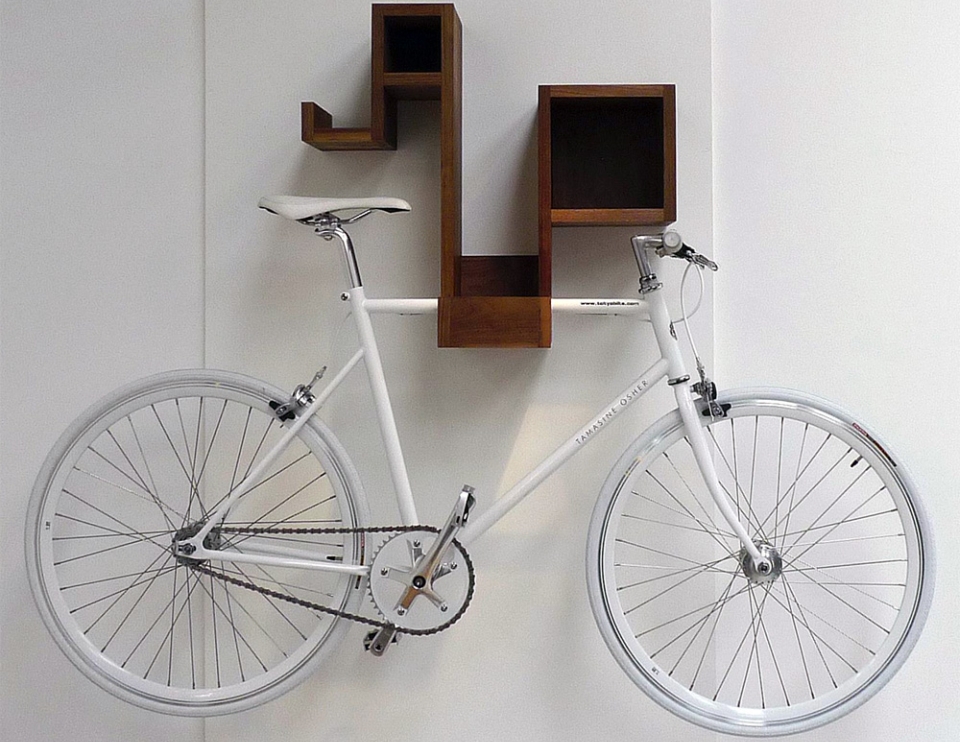 # 718 Bedford bike rack: This triangular bike rack design also allows you to turn your bike into a piece of art.
# DIY wall bike hanger: Using old handlebars of your retired bike, you can create a stylish DIY wall bike hanger for your living room.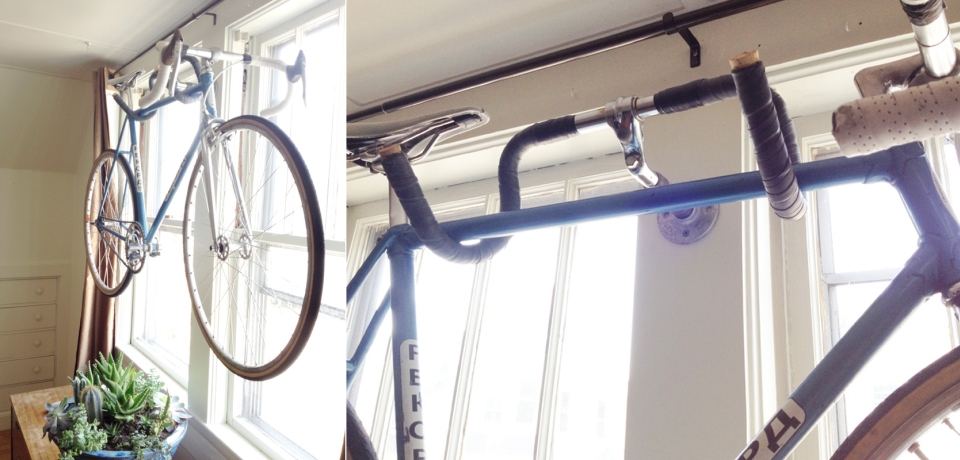 # SLIT white bike holder: Made out of varnished multiplex, the SLIT sophisticated foldaway mechanism for holding you bicycle and folds away when not in use.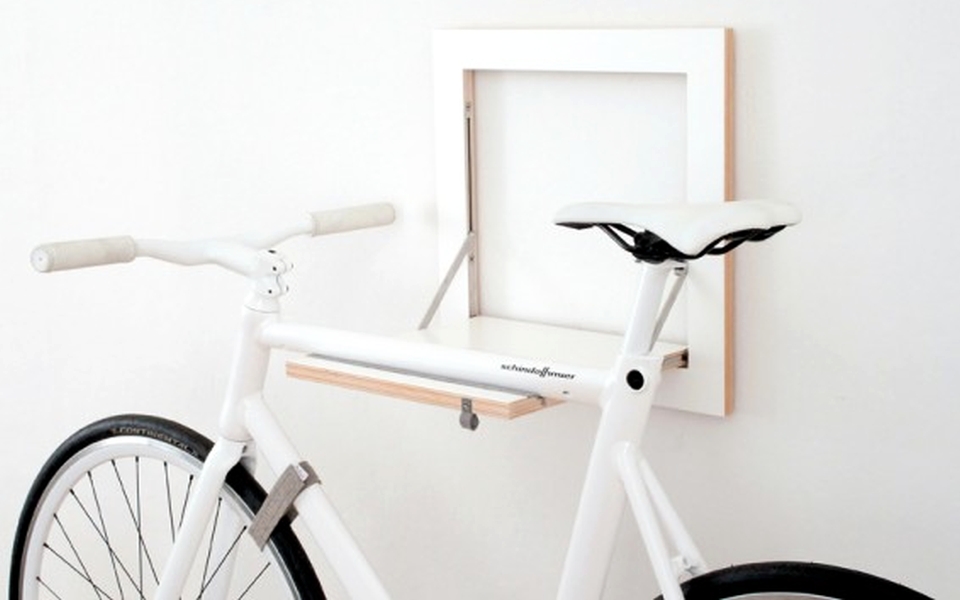 # Bike Lift: Hover your bike in mid-air with the Bike Lift that clips onto your bike's handlebar and seat.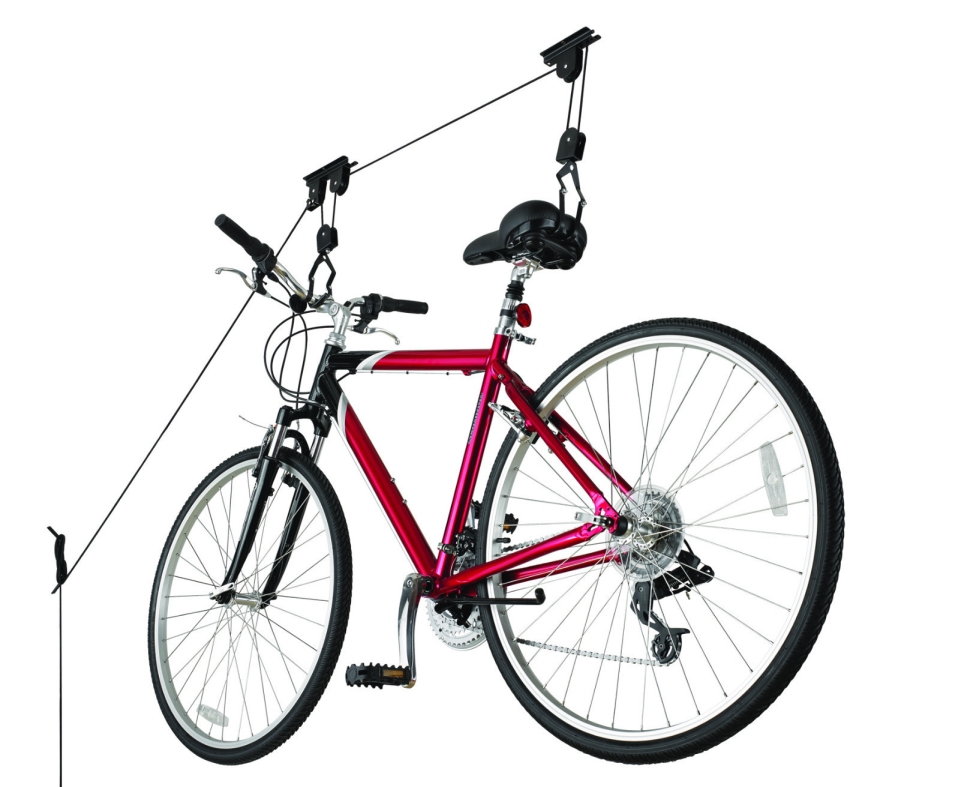 # Bike rest: Handmade plywood stand is designed for storing your bike elegantly into any room of your house.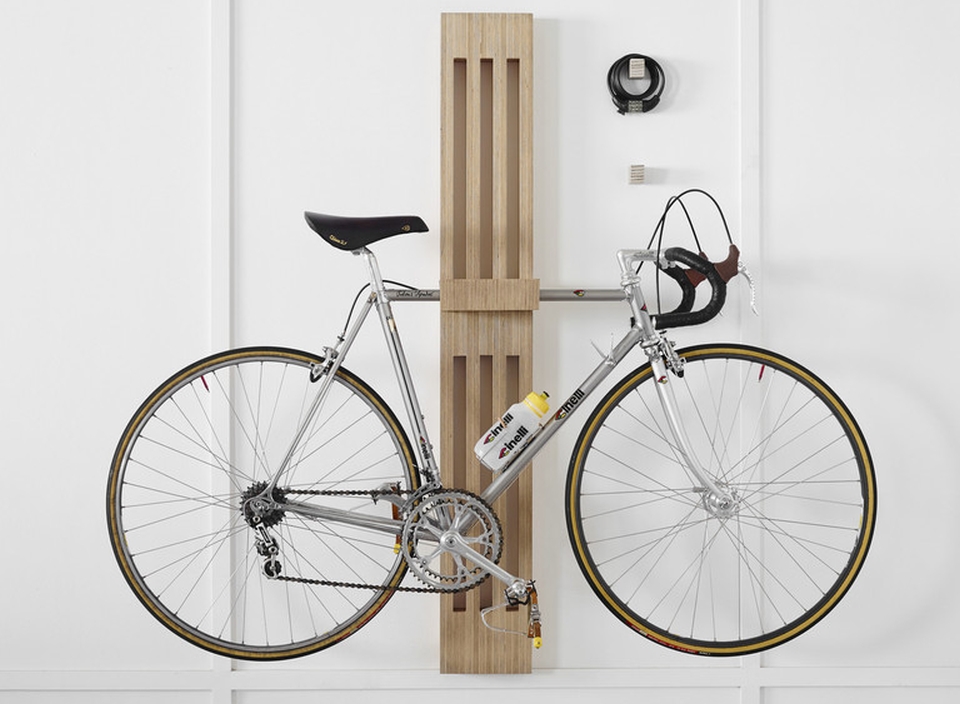 # Commuter bike rack: This is another space-saving bike storage unit that comes with plenty of shelves to keep your accessories or home decor objects.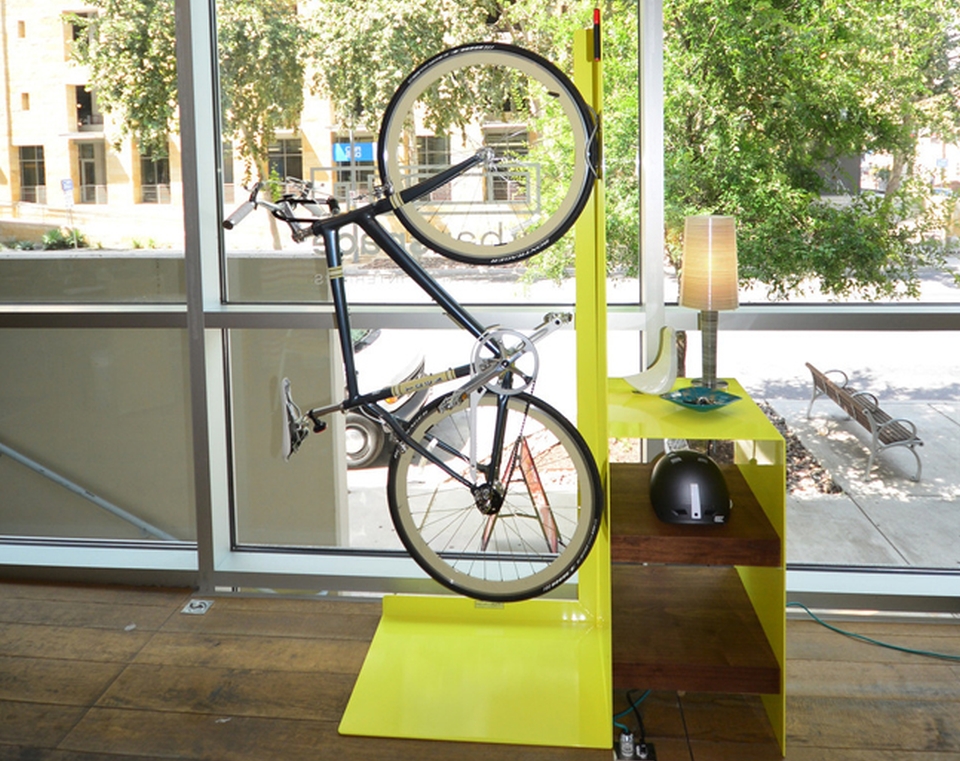 # Bicycle displaying shelves: This stunning bike displaying shelving unit also has space to accommodate your books, shoes or other stuff in an organized manner.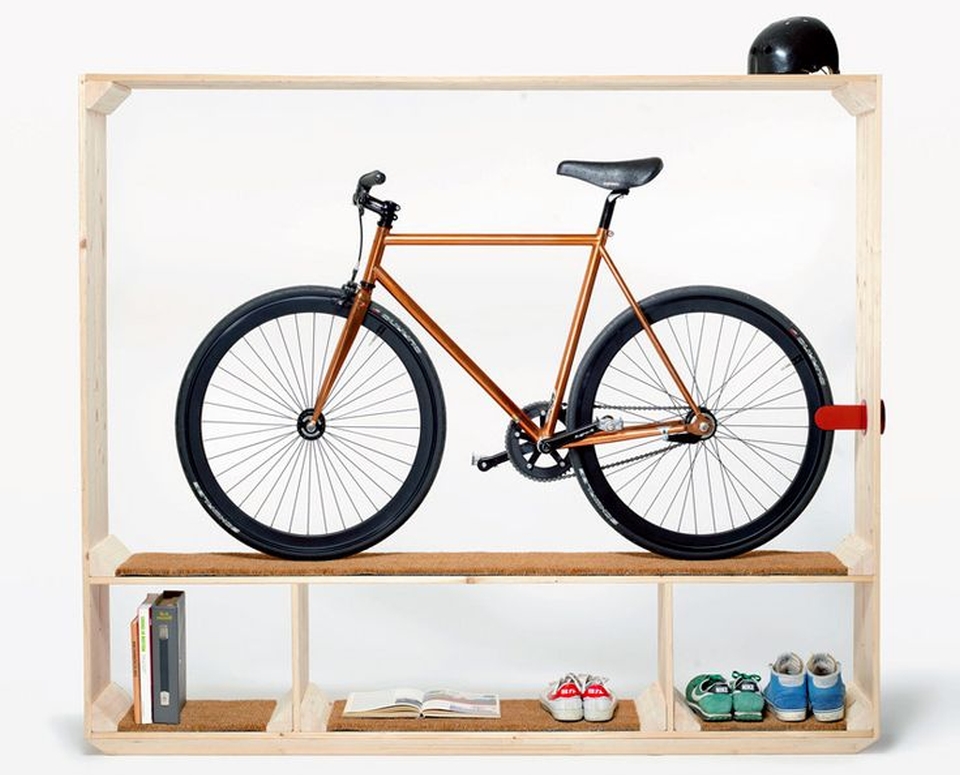 # Cycle accommodating coat rack: This two-in-one rack is designed to store your bike in style, as well as keep your coat or other clothing accessories in place.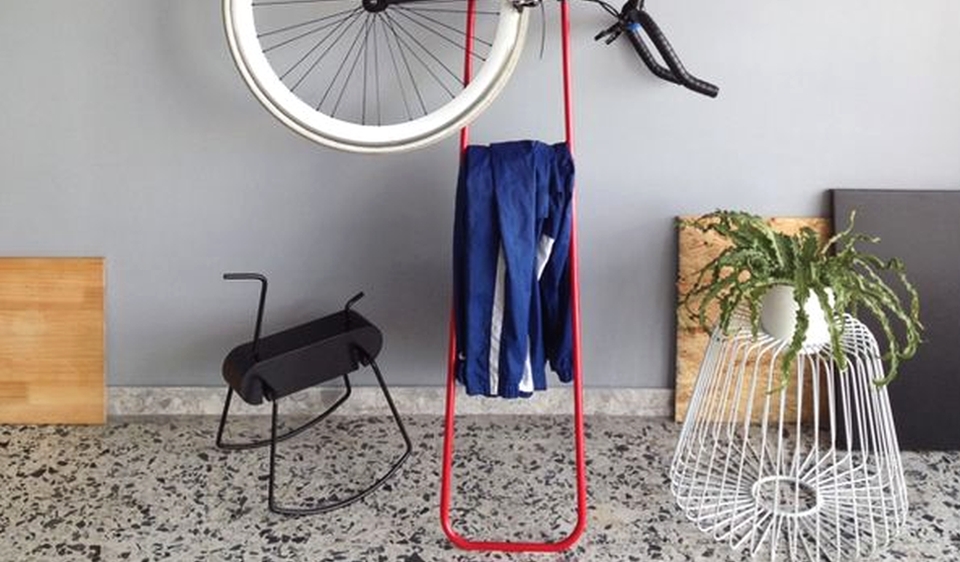 # Bicycle covering sock: Keep your bike indoor with safety, while covering it with Velo Sock that gives neat look to the storage system.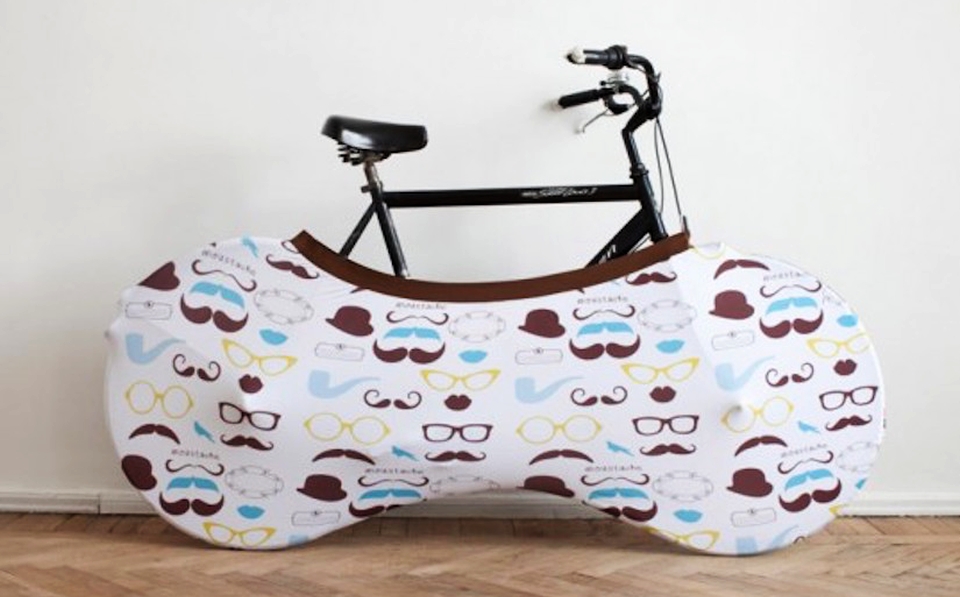 # Dual staircase bike storage: If you've got a set of stairs in your apartment, then this DIY idea can help you to easily store two bicycles underneath the staircase.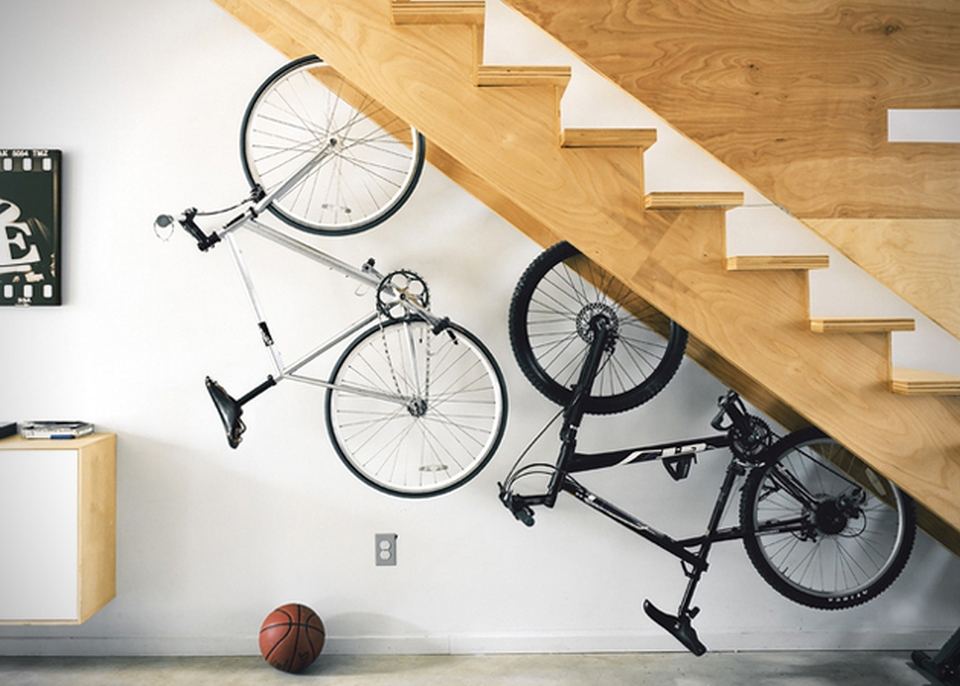 These indoor bicycle racks give a chic makeover to any living space. So as per your interior and available space, you can choose any one of these bike storage ideas to transform your home. If you've got some other ideas for housing your ride inside a small apartment, then feel free to share your thoughts with us.