Do you intend to purchase some fancy and useful kitchen appliances this Christmas? Is there someone on you Christmas list who wants new kitchen gadgets and gizmos? Then small, interesting and high-tech kitchen appliance should surely be your bet. Listed below are the ten of the best kitchen appliances released in 2013 that you can take home for the holidays and you and your family would love.  
# Easy Toaster from Russel Hobbs
Kitchen counter is one place that you don't want cluttered. More so if you have a small apartment. To fit ever so nicely on the counter, without needing much space is the Easy Toaster by Russel Hobbs. The toaster has a flat back so it can be cramped against the wall to save space. For utility, the toaster only toasts two slices of bread at a time, but has a pair of pockets on the outside which absorb heat from the toaster's element to keep additional slices warm for you.
Buy: $56
# Sensor-embedded trash can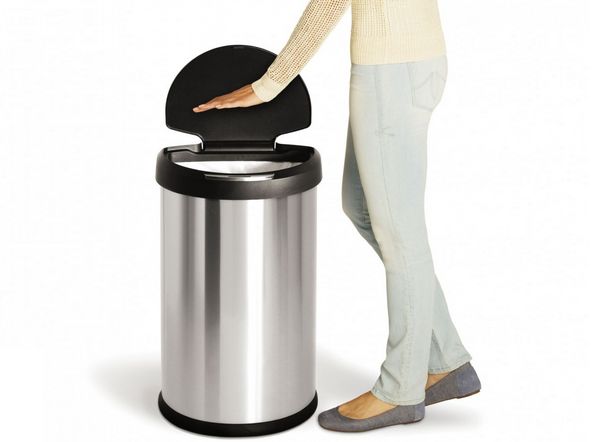 We all have trash cans in the kitchen, but how much convenient and fun would it be if the trash can you had would automatically open when you wave your hand at it – from any angle. Welcome the sensor-embedded trash can which does just that, making throwing away trash, quick and hassle-free. The 45 liter dustbin has a uni-body construction which makes the bin lightweight and easy to clean. The bin can recognize your behavior so it doesn't open unexpectedly or does not close before you have finished throwing the trash.
Buy: $120
# Compact4All stackable kitchen appliances
If you are sick of various appliances lying uselessly around on the countertop, then you definitely need an all-in-one solution this Christmas. Your closest bet can be the Princess Compact4All stackable kitchen appliances. Combining a coffee maker, kettle, toaster and a squeezer in one, the four appliances are designed to be used separately and are made to stack up easily like building blocks to save space.
Buy: €96.86 ($135)
# Multifunctional microwave from Ariete
4-in-1 multifunctional microwave with digital controls can let you make the most of your kitchen space. Developed in stainless steel body by Italian kitchen appliance brand Ariet, the multifunctional microwave has a grill, a toaster oven and a bread maker. The oven has 25 liter cooking capacity and a 31 cm diameter rotating plate.
Buy: €130 ($172)
# James Dyson Hard DC56 range vacuum cleaner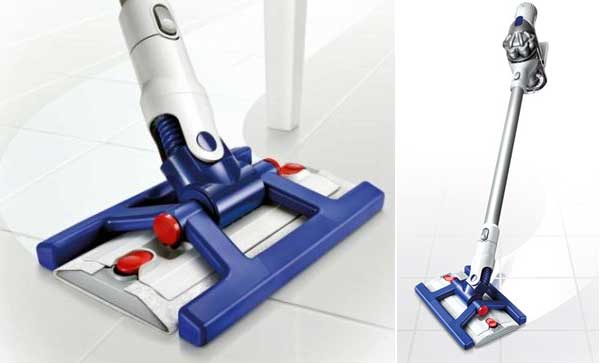 Touted as the ultimate cleaning mechanism for hard floors, the Dyson Hard vacuum cleaner includes Dyson's digital motor and Radix Cyclone technology. The result is a completely revamped cleaning device that combines actions of both vacuuming and mopping. Dyson Hard utilizes a double-edged cleaner head that sucks up dirt before and after the application of wet mop. It is powered by Dyson's state-of-the-art digital motor, which spins at 104,000 rpm, yet is one third of the size of a regular motor.
Buy: $329.99
#French Door Refrigerator dispenses hot water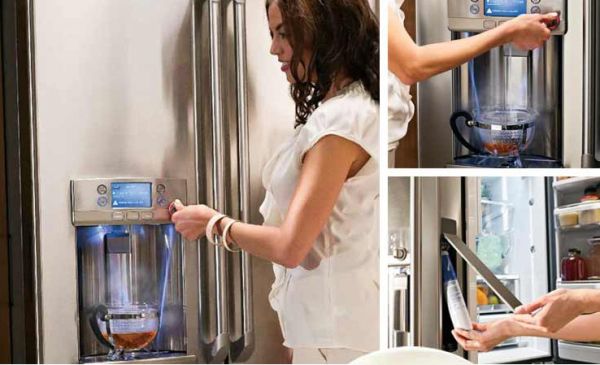 GE has launched the French Door Refrigerator, which is touted to have a full-fledged hot water dispenser located along the fridge's door. You can choose from four separate temperature settings, by turning the front end knobs to 'fine tune' the heat of the water. The mechanism on the door is also integrated with an advanced filtering system which is verified to remove 98 percent of five trace pharmaceuticals (like ibuprofen and progesterone) from water and ice.
Buy: $3,099
# Range hood with built-in iPod/iPhone dock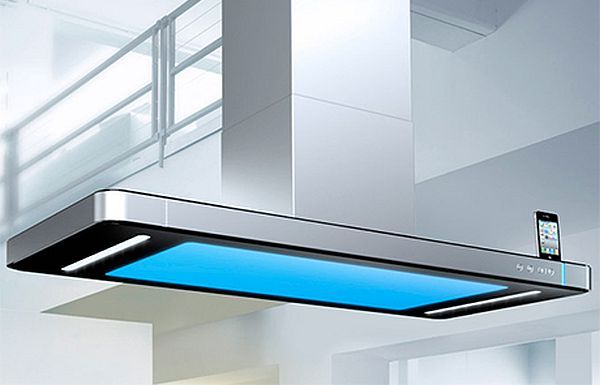 Gutmann introduced a series of new range hoods called Island Hood which includes multimedia support. One amid them is the Conecta iHood which features a built-in iPod/iPhone dock. Gutmann has very wisely used the idle space available on the upper face of the range hood by placing an iPhone/iPod dock, which means you can enjoy your favorite music while cooking. The range hood itself is made of aluminum and glass, looks like an iPhone and has a very aesthetic appeal.
Buy: € 5,789 ($7915)
# V12 espresso machine by Espresso Veloce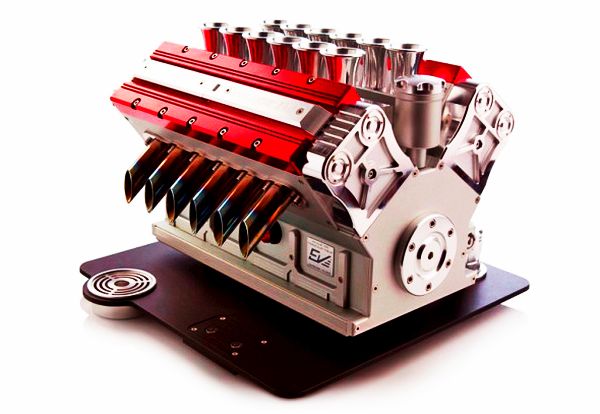 The V12 espresso machine is a luxuriously designed coffee maker that mimics V12 engine. The coffee machine manufactured by Espresso Veloce is made of aluminum, magnesium, and titanium often used to make racing cars. The metallic look of the coffee machine resembles an iconic Ferrari engine and the coffee brewer and filters are similar to exhaust tubes and oil filters. V12 espresso coffee machine is made in a limited edition of 500 units, it comes with a set of similarly themed coffee mugs.
Buy: $14,500
# Smeg 500 mini fridge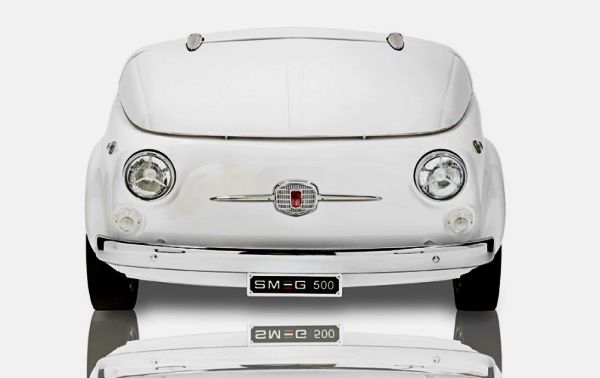 Italian brand Smeg and Fiat have collaborated to create the classy 'Smeg 500′, a mini fridge that remarkably replicates the front facade of the celebrated Fiat 500 model. Having a capacity of 100L, the access to the fridge is smartly achieved by opening the hood. And, once we have popped the hood, the inside panels exhibit the authentic design language of the original car. Of course, beyond just the visual quotient, the instrument panel can also be used for controlling the fridge.
Buy: $73,000
# Rotimatic – World's first automatic roti maker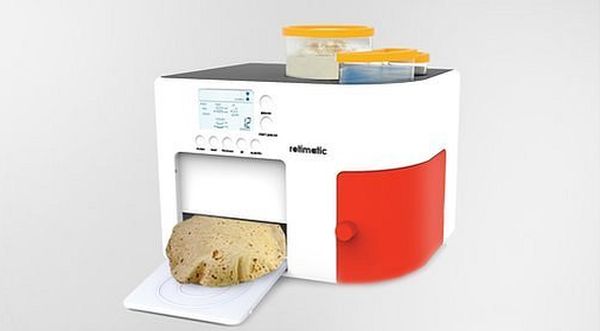 Developed by a Singapore based startup Zimplistic (run by Pranoti Nagarkar and her husband), Rotimatic is world's first fully automatic roti maker targeted at anyone who loves Indian flat bread. The Rotimatic is size of a regular oven; it has different compartments for flour and water. All you have to do is add dry atta (flour) and water and select the size and thickness of the roti you want on the digital screen and have the roti served to you in any size or thickness you choose.
Buy: Price on request