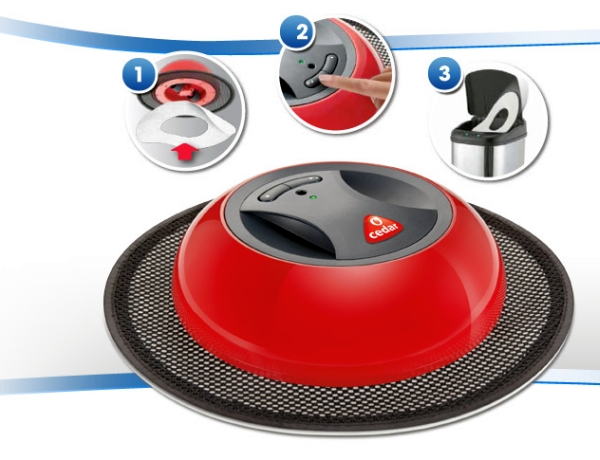 When it comes to cleaning floors, people often seek a much convenient method to do this job as it puts extra strain on your backbone and requires a lot of time. Keeping this in mind, the American company O-Cedar brings to you the O-Duster robotic floor cleaner that completely abides by the firm's tagline 'makes your life easier.' The O-Duster features auto navigation technology due to which it can easily change directions when it detect the walls, corners, and edges in its way. It is designed in a way that it can easily crawl under the bed, sofa and other furniture objects. Touted to be the first affordable robotic floor cleaner, the O-Duster comes loaded with self-rotating feature for additional cleaning power and cleaner floors.
The pet owners would be more than happy to have such a thing as the attached disposable electrostatic cleaning cloths attract dust and hair on the floor. To add more, it can work on either of hard floor surfaces including wood, tile, laminate, marble, and linoleum.
This rechargeable batteries powered extraordinary modern cleaning tool is simple to use. You just need to attach the electrostatic cloth to the bendable mesh base. Then choose either of 30 minute or 120 minute program mode and set the nifty bot on work. After it's done with cleaning the floor, just remove the cloth from the base and dispose it off. You can watch it in action in the video attached below.
You can pick this robotic floor cleaner at various US retailers including ShopRite, HEB, Target, Publix, Wal-Mart, and Winn Dixie at a cool $39.99 and grab a pack of 20 electrostatic pad refills for $8.99.