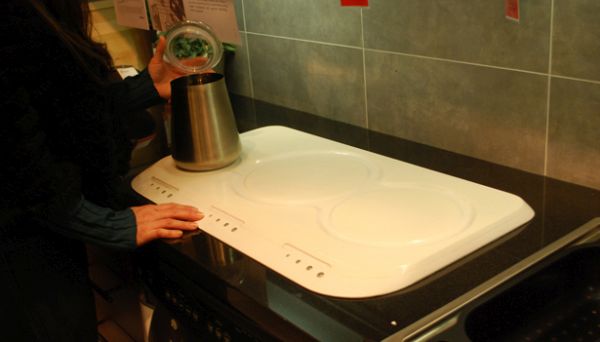 Millions of people around the globe have some degree of sight loss, some since birth and others with age. One thing visually impaired or partially blind want is a home they can be safe, secure and completely independent in. They desire a home with open walkways, more storage space, limited furniture and accessible kitchen and bathrooms. Designing a house for someone who is blind can be tricky, so here we have provided some quick tips for accessible design that you can incorporate when designing your home to allow visually impaired to live more autonomously.
# Location
As it is important to design the home safe from within, it is equally important to take great care in where you are planning to build the house. You need to be extra careful of the neighborhood, and the locality shouldn't be dangerously crowded. Since, blind are vulnerable to crimes, it is important to remain away from unsafe areas.
# Interiors
All of us desire independence, an ability to be able to do what we want by ourselves. Visually impaired are no different. They want all the possible independence inside their abode, not just for their convenience, but also to ensure that their caretakers don't have to be troubled all the time.
To make things accessible and convenient for the blind within the home, you can start first up by changing the color scheme of the home interiors. Brighter colors help people with partial blindness to see things more easily. Next, you can improve the levels and controls of artificial lighting in the room, along with increasing the amount of natural light that enters different parts of the house. This allows caregivers to easily observe blind, minimizing the risk of injuries to them.
It is really important to fix all the possible perpetrators of accidents such as loose or torn carpeting and flooring, broken staircases or missing handrails on stairs. You must ensure the staircase has continuous handrails on either side so that the blind can easily negate the steps by holding onto the handrail.
You can minimize on the furniture, side tables and unnecessary obstacles, so that there is ample space to move around in the rooms. The hallways and walkways should be left spacious too. Things should not be shifted around very frequently within the house because the visually impaired get used to a particular adjustment and then readjusting can be really difficult.
It is also advisable (if the house is in colder area) to insulate the home walls so that the house can remain warm from within, keeping inhabitants warm without having to pay high bills. In addition, you can also search for different gadgets and aids which can help the blind maneuver independently.
# Kitchen
Kitchen is the most important room in the house, people tend to spend most of their time cooking, eating and doing the dishes. Larger than normal kitchens are a plus in homes tailored for blind persons. Sinks, appliances etc. should be easily accessible. Sinks and countertop can be placed at waist level, and the kitchen appliances should have marked with tactile assistance systems.
For convenience of partially blind, different colored labels can be pasted on the appliances to indicate where the settings are. If they cannot see colors, you can replace colored labels with Braille indicators. It is also advisable to stuff the kitchen with measuring spoons and cups to facilitate the blind.
It is every important to have a good all-in-one-type microwave, so use of stove can be limited. Proper use of the refrigerator is really crucial. Advisably, try and put all the things in the fridge in a particular place. Arrangement of the fridge should be made in consultation with the visual impaired person and the arrangement should not be changed.
# Bathroom
Just like the kitchen, bathroom needs to be larger than normal for convenience. The toilet should be conveniently placed. You can place supporting handlebars to allow the visually impaired to use the toilet and shower without a caregiver. Include non-slip flooring in the bathroom, and equip it with more lighting and pay greater attention to natural lighting. Since, glare can be very disturbing for partially blind, it is advised to pay great attention to the surface and its sheen.
# Wardrobe
A blind person's wardrobe needs special attention. For completely blind persons, you can have their wardrobe filled with pins with different number of dots. These pins can be placed inside of the cloth to help identify the color. The pins being completely washing machine safe, once attached in a cloth can be left there forever.
# Outdoors
The area outside the house, including the garden needs to been well maintained to avoid inconvenience of any kind to the blind. The pathway should be spacious and well patched, there should be no broken patches. The garden should be well maintained, there should be no overgrown plants causing obstruction in the pathway. Lighting along the pathway and around the entrance should be improved. Door handles should be easy to see and hold, and there should be an entry phone system placed on the entrance.