Maybe modern designs capture the interest of many folks today but when we see this beautiful and aesthetically designed bathroom having steampunk essence, then we just give our heart for it. This Steampunk Bathroom has been created by Andre Rothblatt who is a San Francisco based architect. Not just his bathroom design pleasures the eyes of steampunk lovers but also make them feel great when they notice the inclusion of Victorian touch in his creation.
The very current issue of the California Home Design Magazine details the beauty of this exquisite bathroom design. It shows the complex piping system, Victorian styled wallpaper, gears, gauges, maze of copper piping, and a lot more. The tiles bring in the touch of subway as they are dark in texture. Andre wanted to create something that detail about the functioning of the bathroom materials and thus in place of hiding the complexities, he elaborated them in his steampunk bathroom design.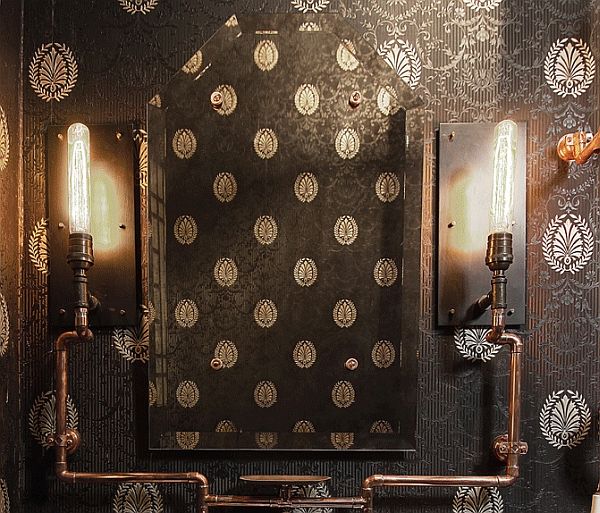 The piping structure of the toilet was actually inspired from the Rube Goldberg contraptions which make them unique. One can actually hear a whooshing sound as the water passes through pipe structure. The wiring system is though concealed by the designer so as to provide safety and cleanliness.
The gothic sense can be readily felt by someone just after looking few pictures of this steampunk bathroom. The designer owns Andre Rothblatt Architecture which has won many an awards in the home designs category in past. For a change, it is an explorative steampunk bathroom design that you won't see quite often.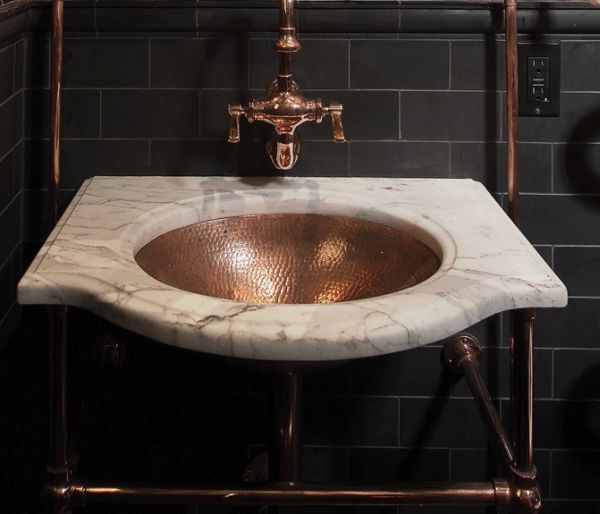 Via: LaughingSquid/Neatorama