Christmas shopping can take a toll on you when you've got to make festive preparations alone. The most difficult bit, apart from decorating is to decide on what you should gift your outdoorsy friend who loves spending time in the woods. If you have a friend or two on your list who just love being outdoors, and you are having a hard time picking the perfect Christmas gift for him/her consider these Christmas gifts for all outdoor enthusiasts on your list.
Sweetfire fire starter
A lighting gear or fire starter is a must-have in an outdoor bag. How about gifting your friend a cool lighting gear called Sweetfire – fire starter? It will be the coolest gift for a camper friend who loves sitting in his backyard with a firepit by the side.
Made from recycled sugarcane waste, fire starter's each triangle burns for seven minutes or more. Each pyramid stick features a strikable tip that can be used with a striker on the box. This perfect light gear with the primeval appeal is just amazing to help outdoor junkies start a fire anywhere.
Buy: $15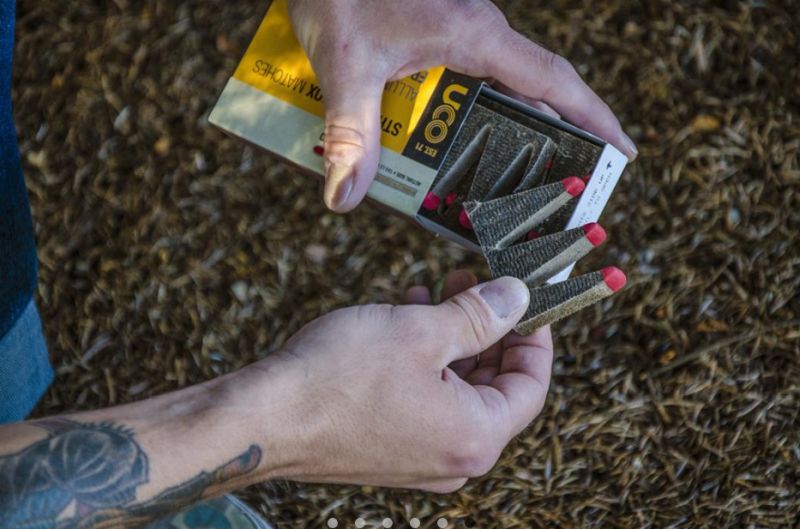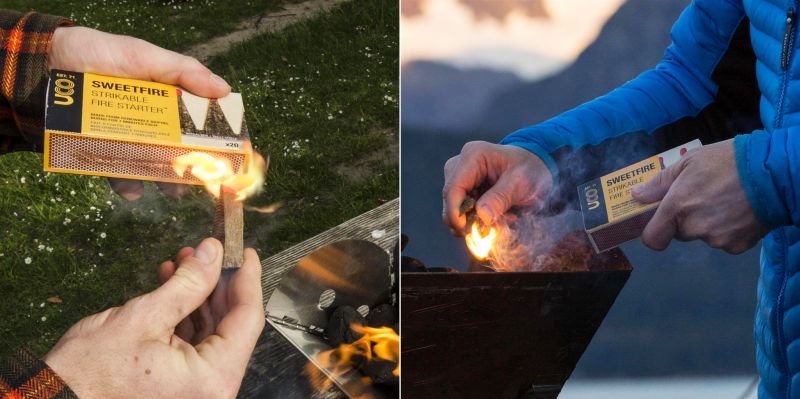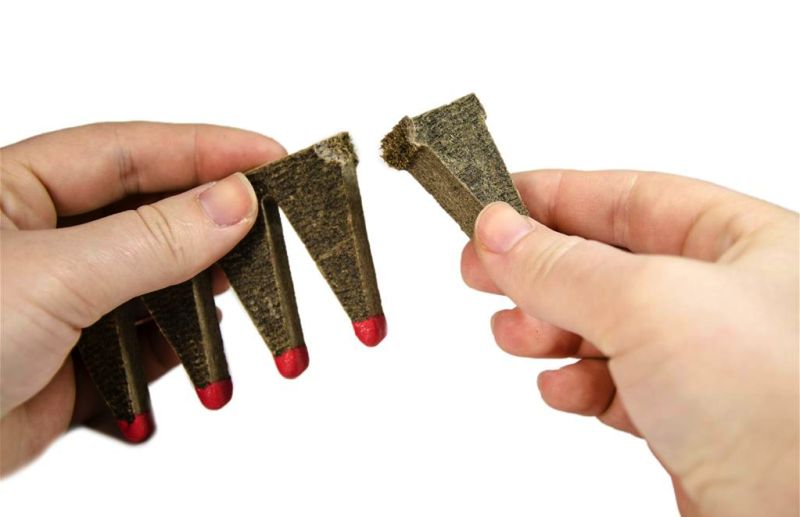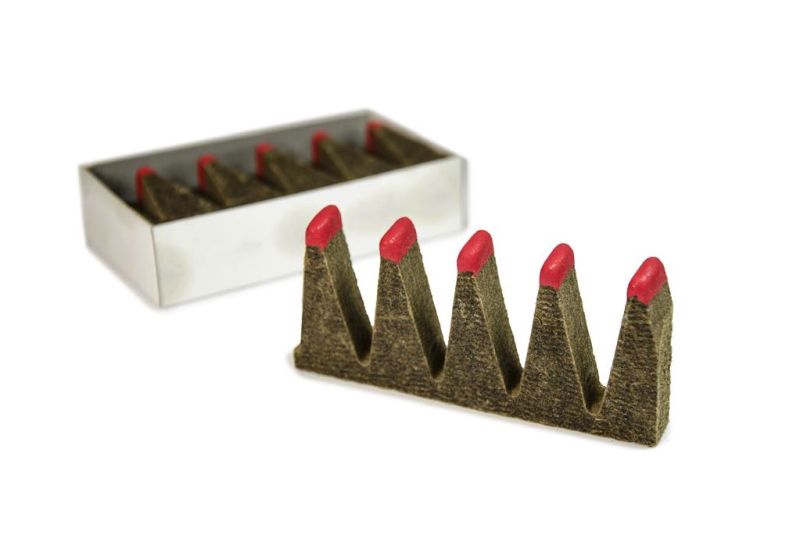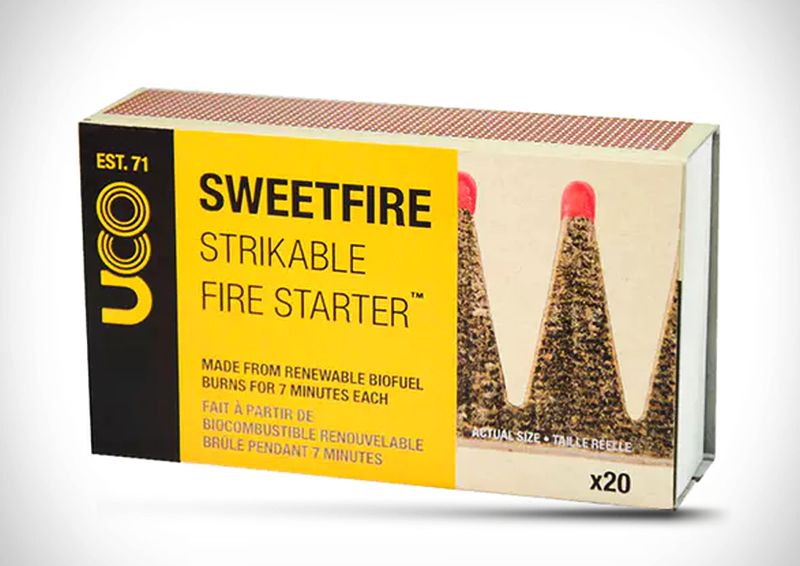 Hydaway pocket-sized water bottle
It's inconvenient to carry a bulky empty bottle in your travel bag during camping. Surprise your traveler friend by gifting this bottle called Hydaway that folds up in a very compact size when empty. Made of flexible, tough silicone, the bottle can be tossed inside your pocket.
You can also clip it to your backpack with the carry handle. The leak-proof and dishwasher safe bottle does not interfere with the taste of water. Plus, its narrow base lets it sit in most cup holders. A user can drink water from the nozzle or unscrew the top and use it like a cup. Hydaway is convenient to take to outdoor parties, beach or even adventure trips.
Buy: $25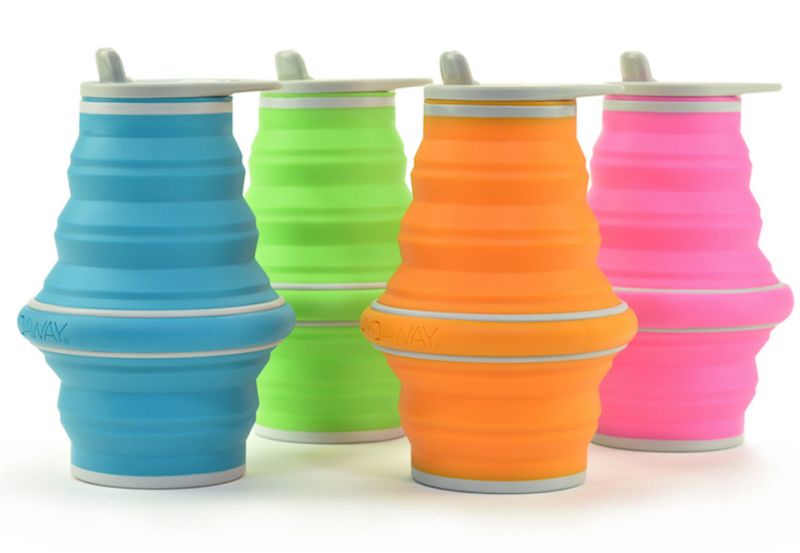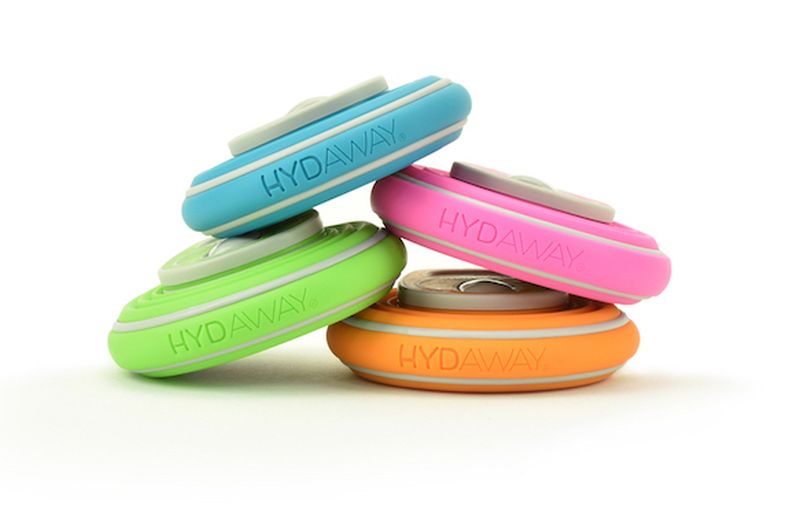 Woven bamboo birdhouse
Outdoorsy people love decorating their backyards in numerous ways. This is the reason why a birdhouse can be a great Christmas gift for your friend. Have a look at this beautiful yet simple teardrop-shaped woven birdhouse with a metal hanging loop. It can be a great addition to your friend's backyard. Made from woven bamboo in natural colors, the birdhouse is just awesome to attract different bird species. It provides birds a cozy, dark place to hide in winters.
Buy: $21.95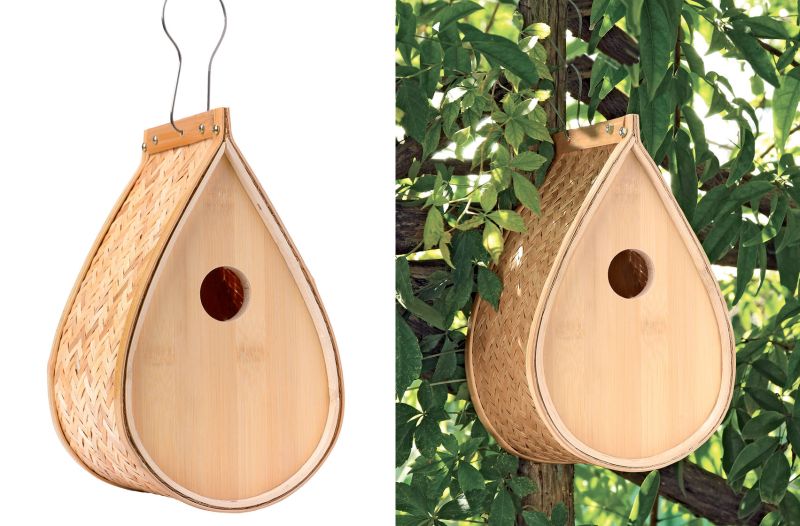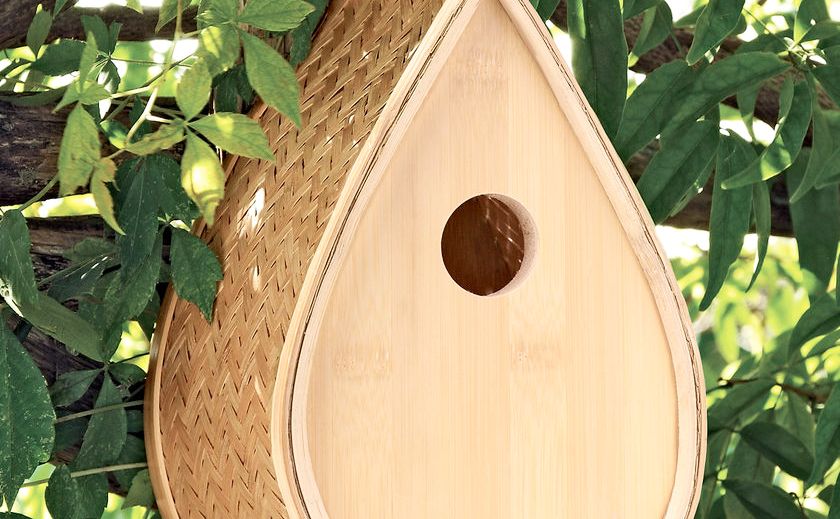 Tactical credit card axe
Exploring the wilderness? An axe is a must, but carrying a heavy one is not always a practical idea. How about an axe which is as compact as your credit card, and can fit in your wallet? Have a look at this Tactical credit card axe by Survco, which is made from durable stainless steel, and features both straight and serrated edges for increased versatility.
Buy: $30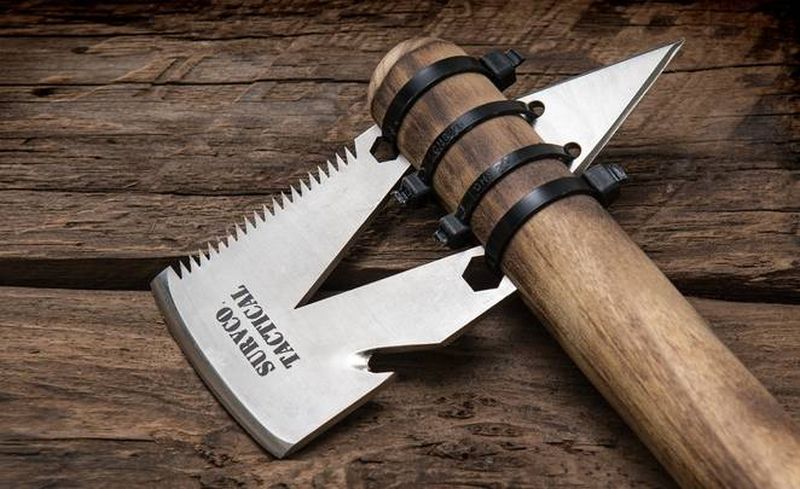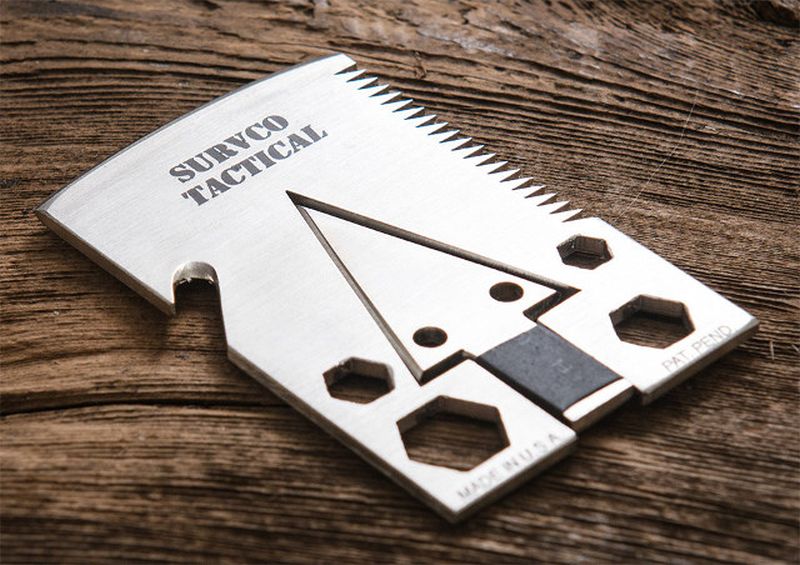 Original collapsible candle lantern
Have a look at this classy Original collapsible candle lantern by UCO Gear that reminisces the old spirit of campfires and petrol lanterns. The lantern also gives a modern appeal with the hand-stitched leather cover and patina-brazed aluminum. It also has a hanging hook on one side and a carrying handle for easy portability. There is a twist lock base, along with a glass chimney. The spring-loaded candle tube lets the candle burn for a duration of 9 to 12 hours.
Buy: $45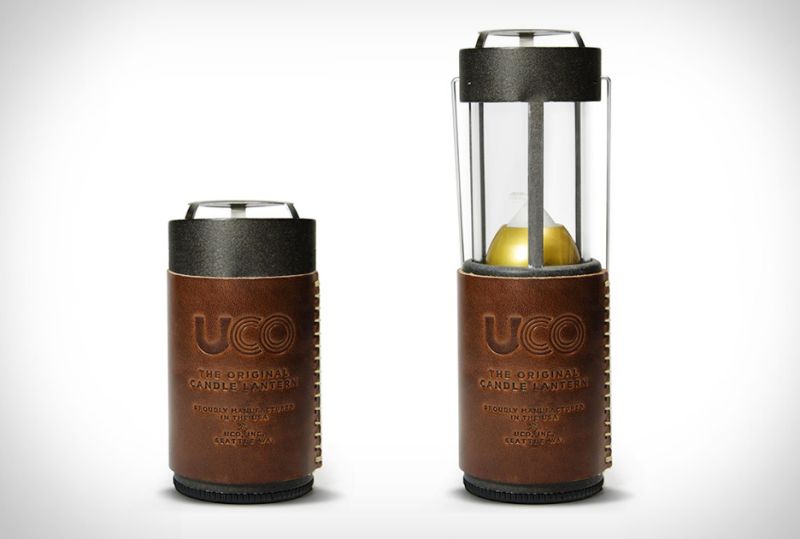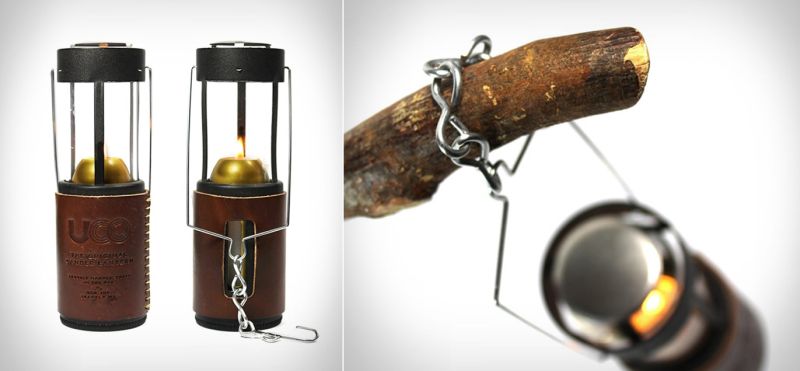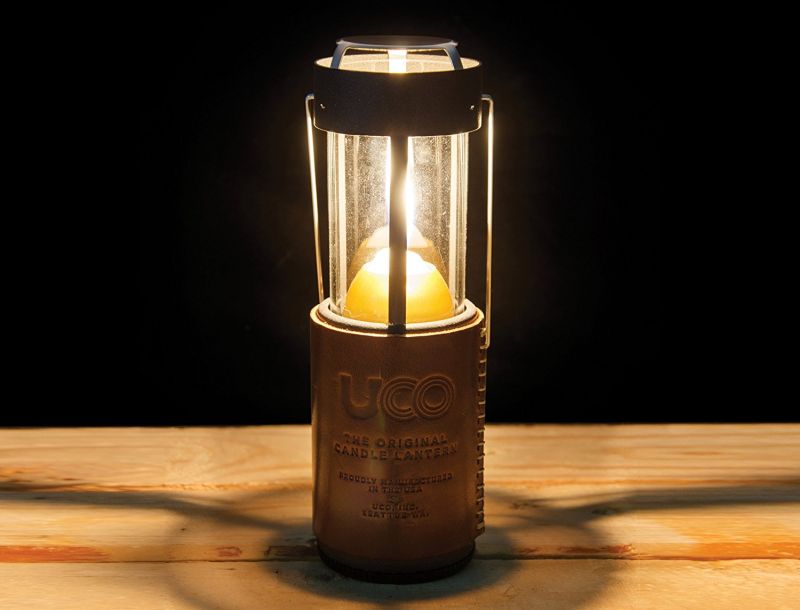 Mini guitar amplifier
If your friend is a passionate guitar player and loves outdoor parties, then you should surprise him this Christmas by gifting this mini guitar amplifier. The one watt of gut-wrenching power uses battery power to play your guitar out loud. It also has a headphone jack that lets you rock your own beats when you are outdoors. The light-weighted amplifier with a retro appeal is just the right piece of accessory to gift an adventure-buff who is always found lying besides his guitar.
Buy: $50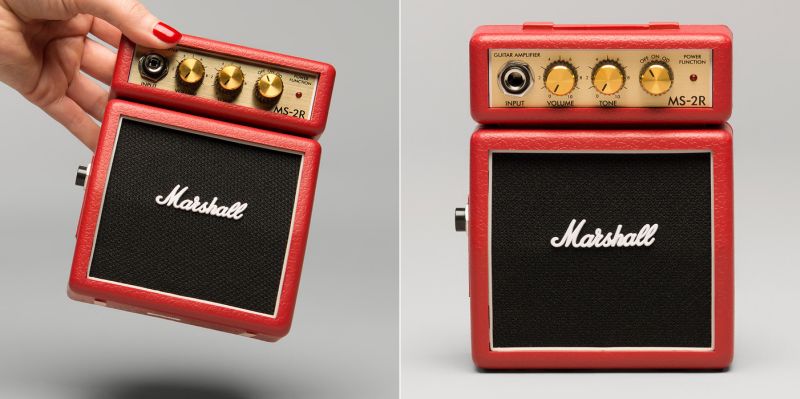 Lamzac inflatable couch
Gift your friend this inflatable couch dubbed Lamzac that packs into a small sling bag for easy transportation. Strip open its top and sway in the air and you have a full-size couch ready to relax comfortably to admire nature. Made from durable nylon ripstop, the two-pound inflatable couch is dirt and moisture repellent, and can be cleaned easily with lukewarm water and neutral soap. It inflates in seconds, and the couch is tough enough to endure bonfire and rocky and moist terrain.
Buy: $50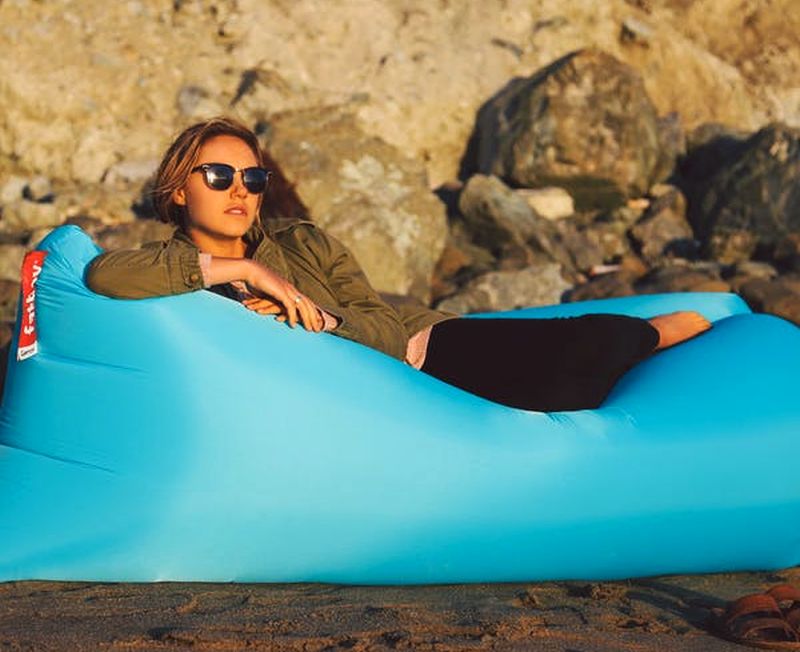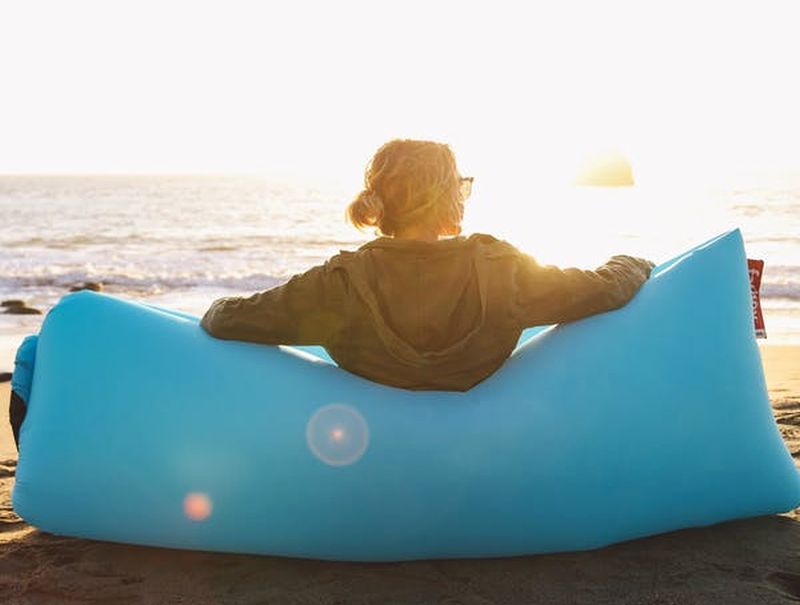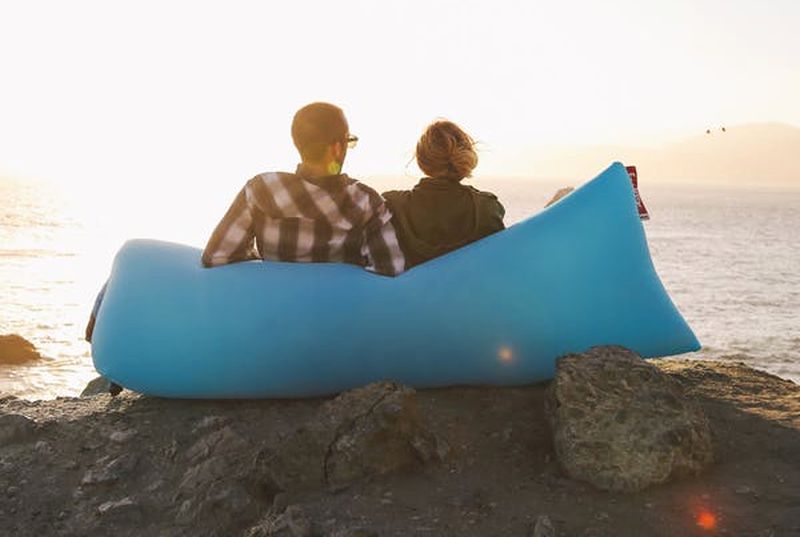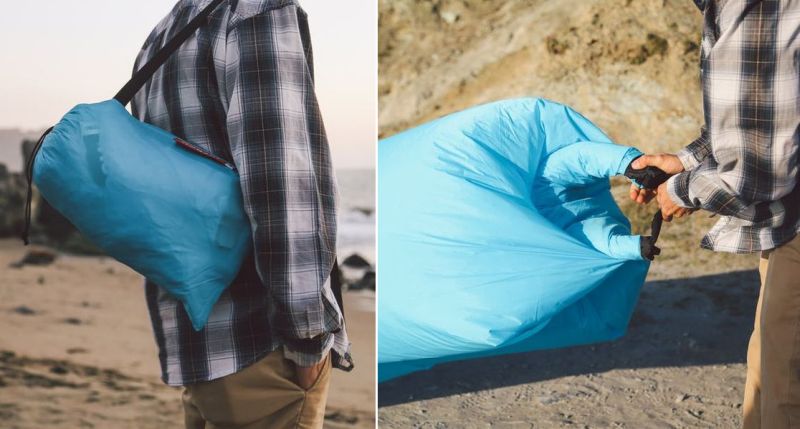 GoSun Go
If your friend loves to spend times outdoors, nothing would be a better Christmas gift for him than the GoSun Go solar cooker. This small cooker lets you boil water and cook your entire meal in less than 20-30 minutes. It heats up to 500º and roasts, bakes and steams your food perfectly in its 140 ml tube. It stays hot for hours, plus it is not fire hazardous. It also cooks when it's cloudy by absorbing a broad spectrum of radiation, including UV light. The stove is durable and compact enough to be carried anywhere in a car or bag.
Buy: $139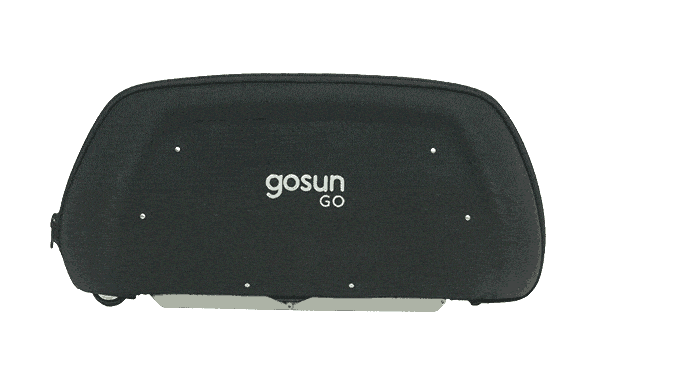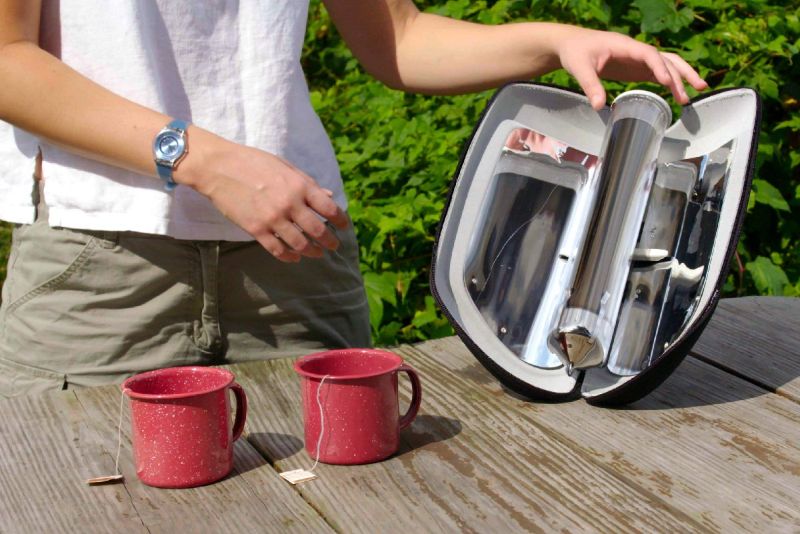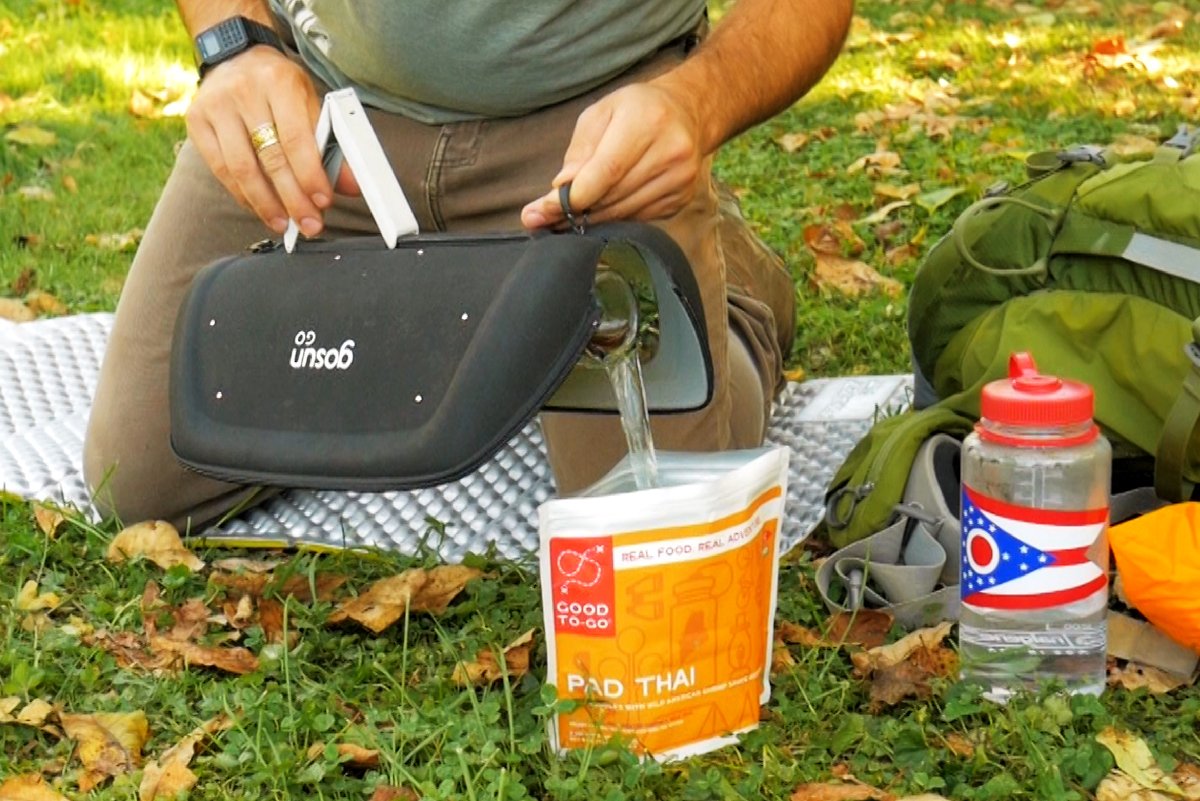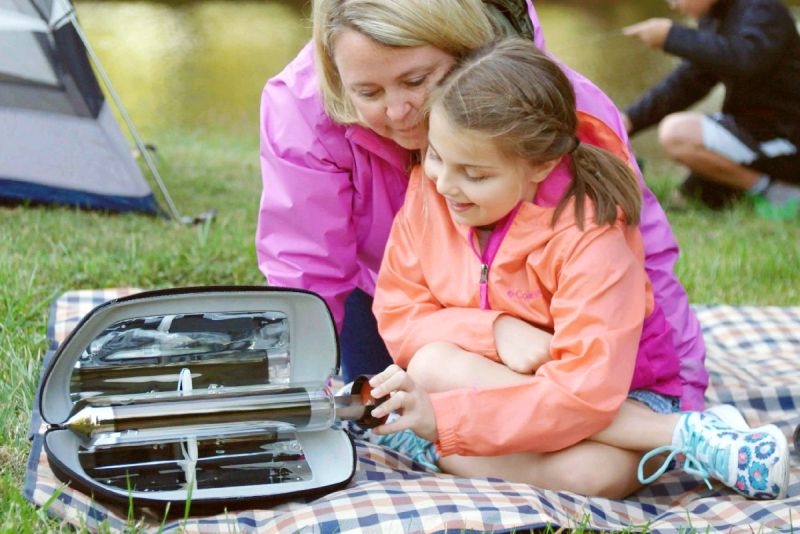 Heimplanet x Helinox Chair One
Your fellow will definitely fall in love with the appeal of this foldable chair that packs into a small carry bag. Perfect for camping and outdoor seating, the chair is made using aluminum and tough fabric. It blends into surroundings with it camouflage print. It can be easily mounted up and disassembled, and can hold up to 300 pounds of weight.
Buy: $125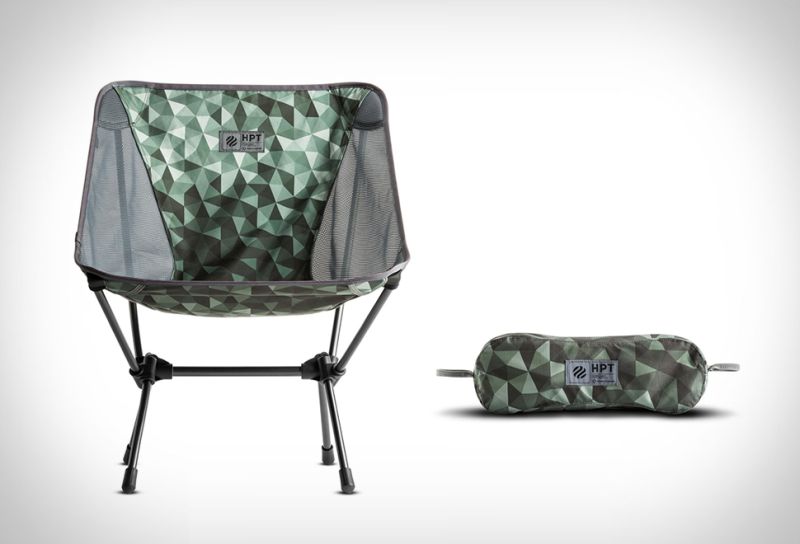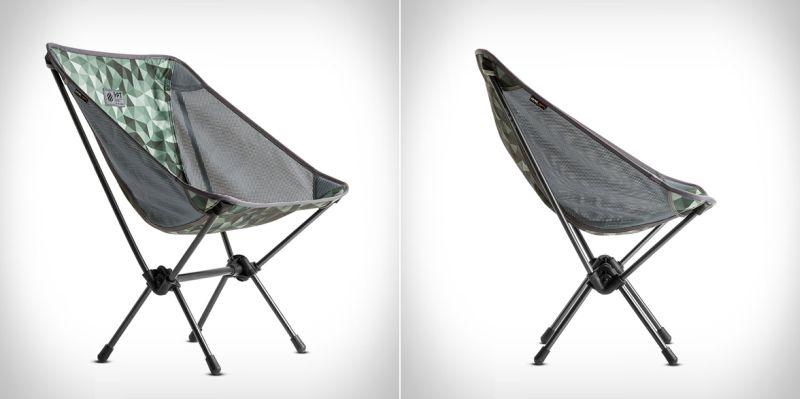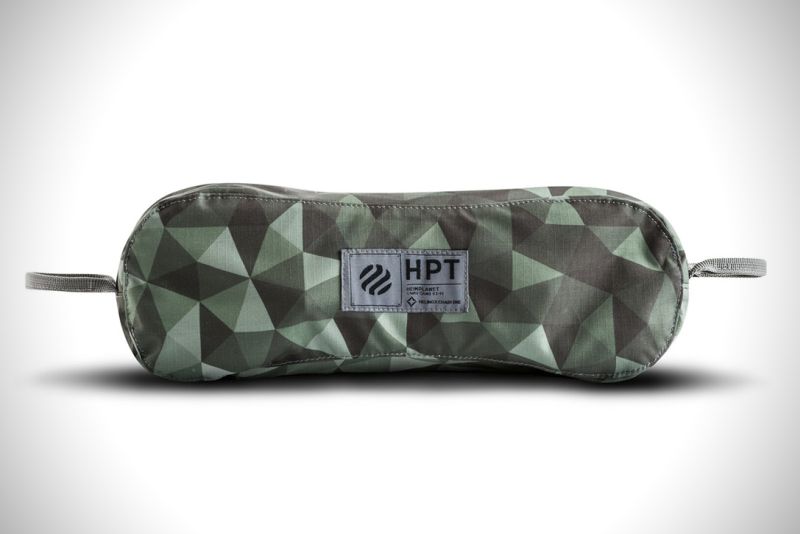 BioLite firepit
Smoke from firepits is the most frustrating thing during outdoor fun. Make it easy for your friends to sit around a firepit by gifting this outstanding firepit by BioLite which does not produce smoke. It is also a practical accessory because it lets you cook food on the grill while charging your devices.
It features a battery-operated air injection system beneath that provides more oxygen directly to the flames and help fire woods burn more efficiently. Its rechargeable battery pack has integrated solar panels to keep the battery pack charged at all times.
Buy: $200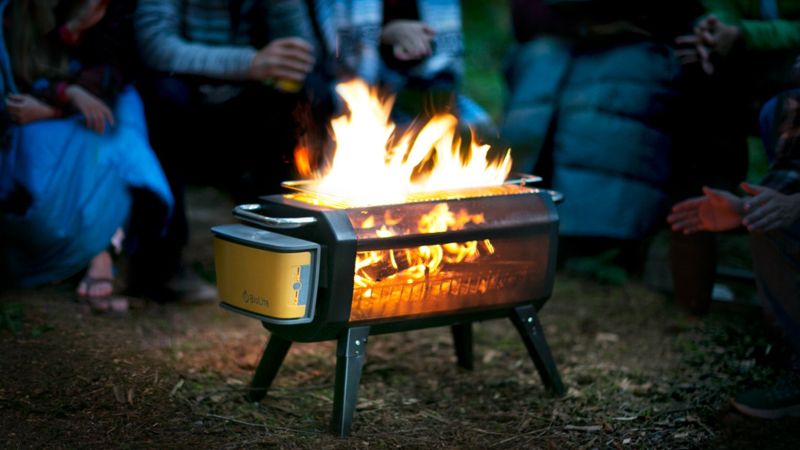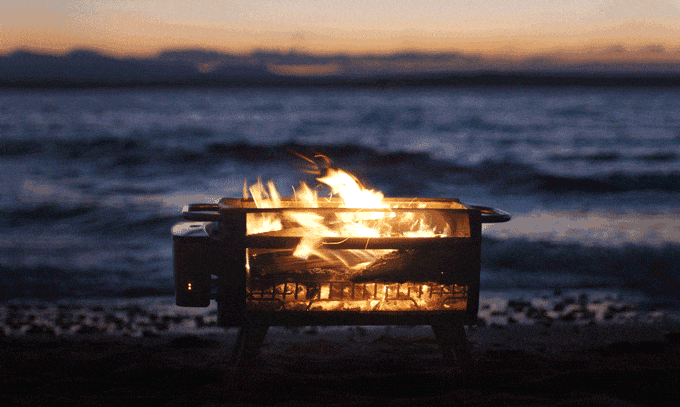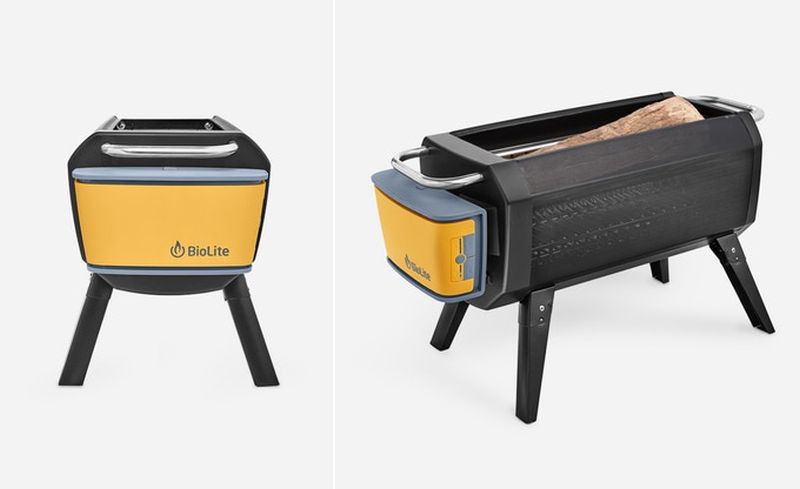 EatOut outdoor kitchen
Moving a whole kitchen to your backyard is not a practical idea. What you require is a compact kitchen that you can carry under your armpit. Have a look at this latest outdoor kitchen called EatOut from iKamper which is a revolutionary all-in-one outdoor kitchen box that becomes a small kitchenette with two gas burners, small dining table to have your meal comfortably and enough storage to keep foodstuffs, cooking pots, spoons, knives and spatulas.
Setting up the outdoor kitchen is as easy as counting three. You only need to open the EatOut, screw on the legs and fold out the table. Entirely made from high-quality aluminum and wood, its high-quality burners (8500 BTU) are made in Korea. The burners use standard gas canister which is attached to the stove. The kitchenette also comes with a LED lamp to cook and enjoy meals at night out in the open.
Buy: $209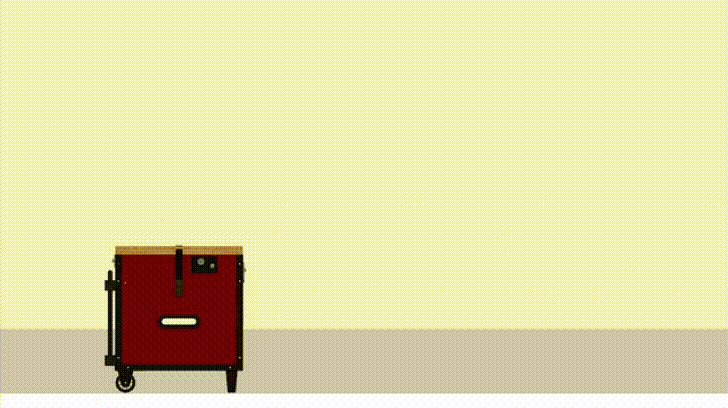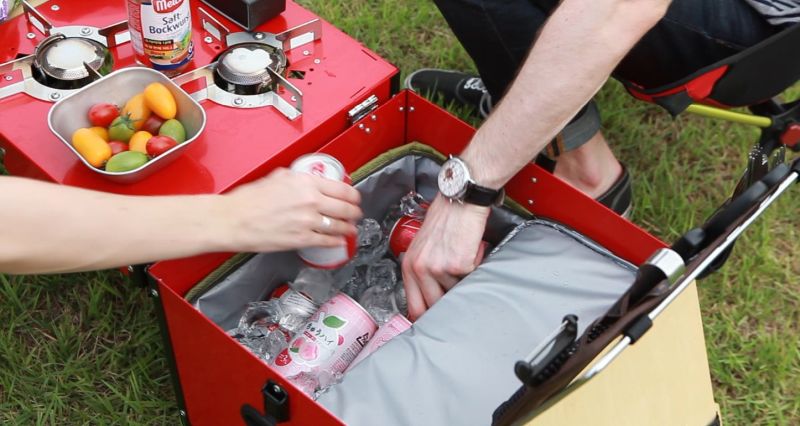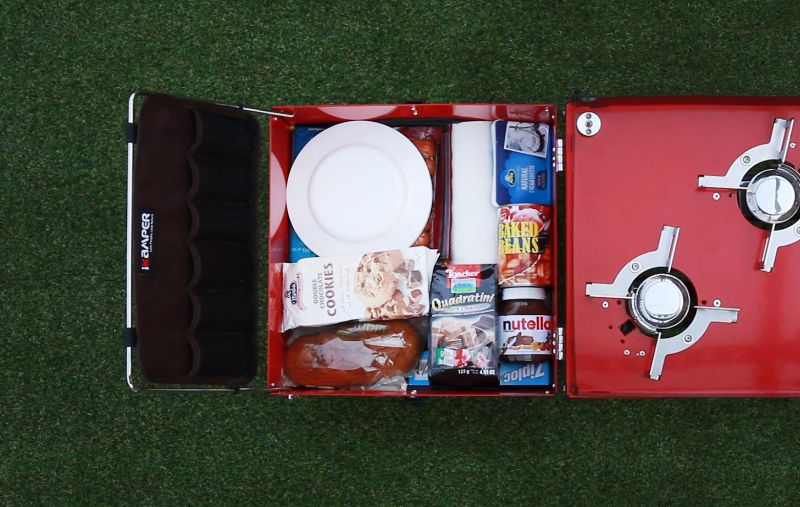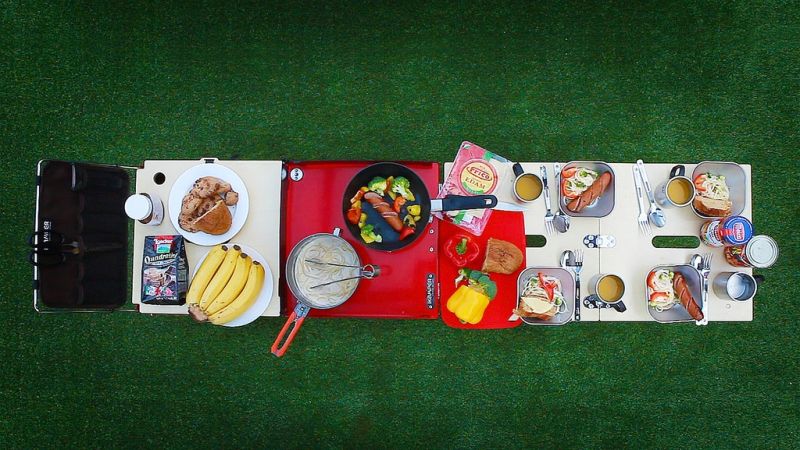 Nomad collapsible tub
It's not necessary to drive miles to have fun outdoors; your backyard is enough to provide you the same thrill if you have the Nomad collapsible tub. This collapsible tub can be a perfect gift for your friend who is an outdoor enthusiast as it is lightweight and very easy to set up anywhere you want to.
You can also use it to have fun at your pool parties and beach outings. Best for summers, 254-gallon vinyl fabric tub recommends using Honda WX10 portable water pump to fill which takes about 10 minutes to fill; however, you can also fill it using your most preferred method. The hot tub also has plugs for heater coil to let you enjoy a warm bath in outdoors during winters.
Buy: $395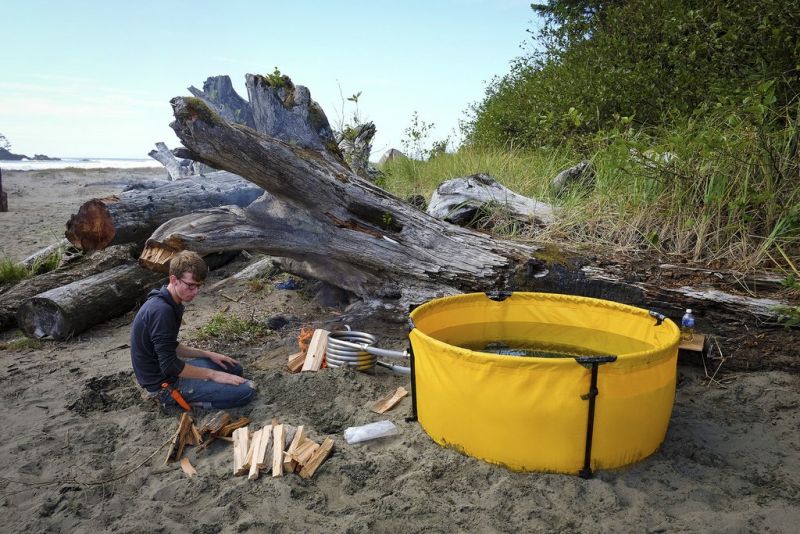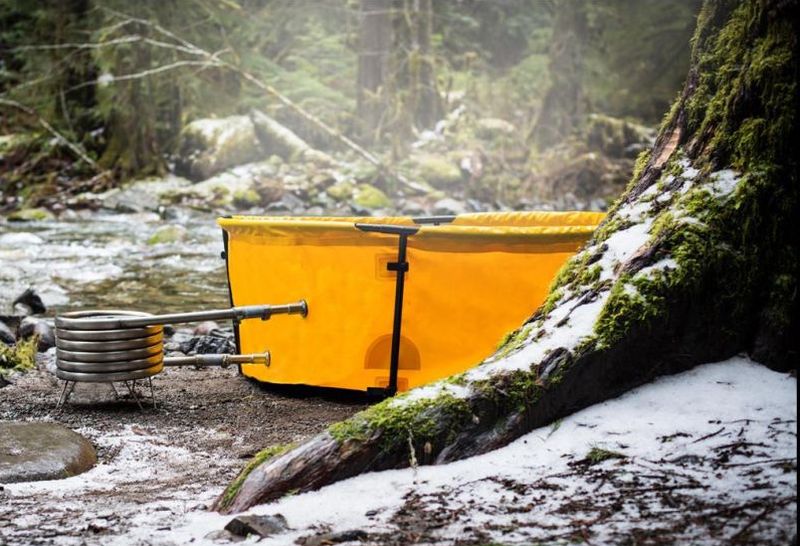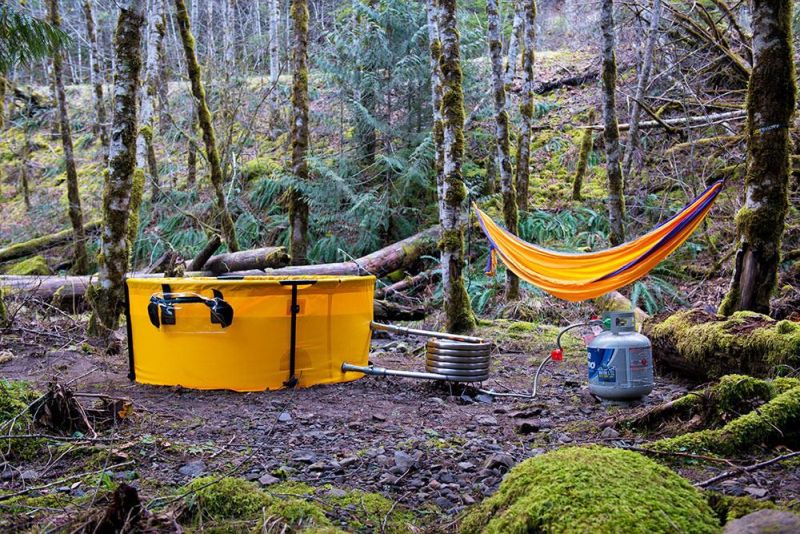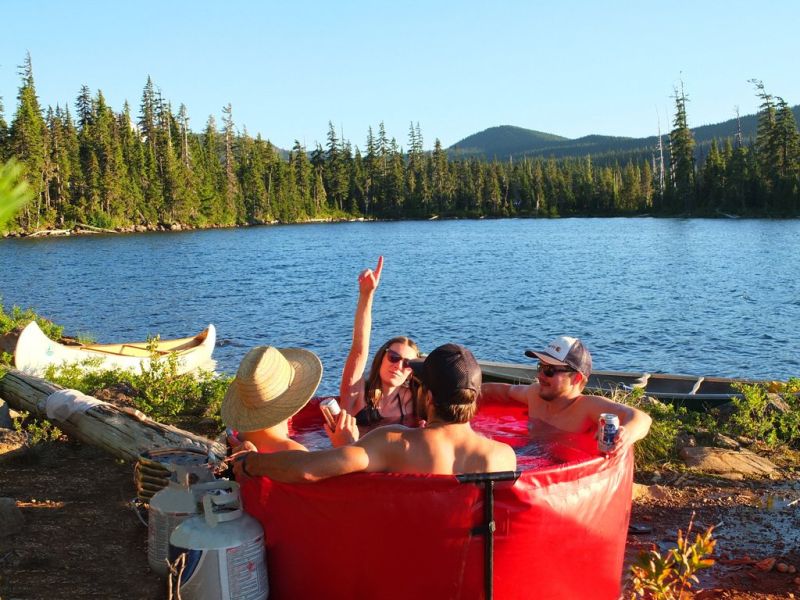 Stahl firepit
Winter is the best time to sit in your backyard with your family around a firepit to enjoy endless conversations and togetherness. Have a look at this elegant firepit that your outdoor enthusiast friend will definitely adore. He will not have to sacrifice style for the convenience, as this firepit looks so aesthetic and contemporary in any kind of backyard.
The 26 pounds (11 kg) firepit is made of lightweight aluminum, and can be carried easily for outdoor camping trips. Stahl can become hot after a prolonged fire and kids should be under adult's supervision at all times around the firepit.
Buy: $499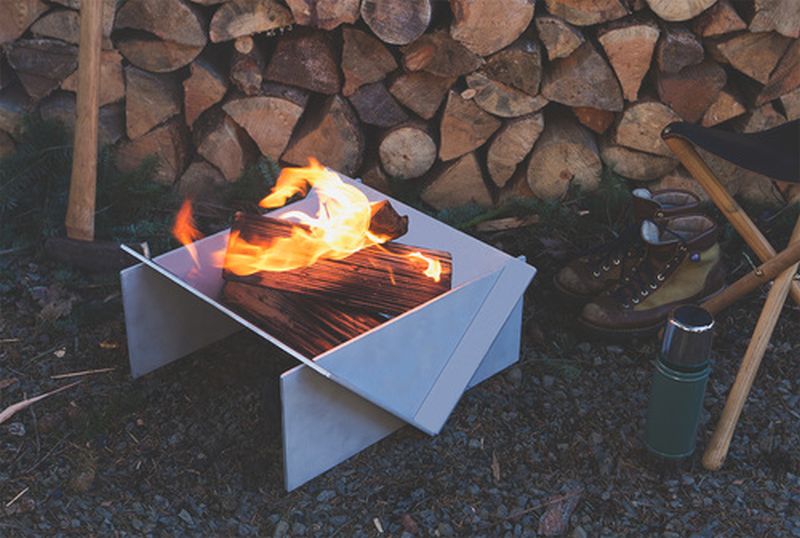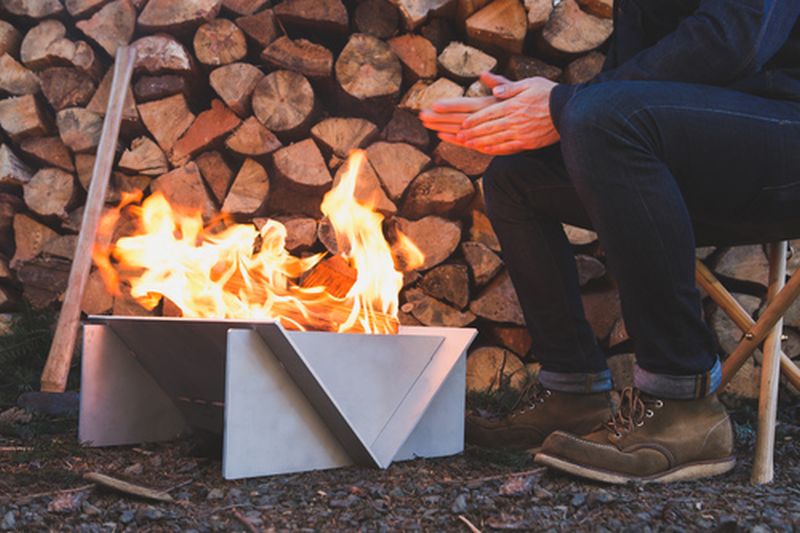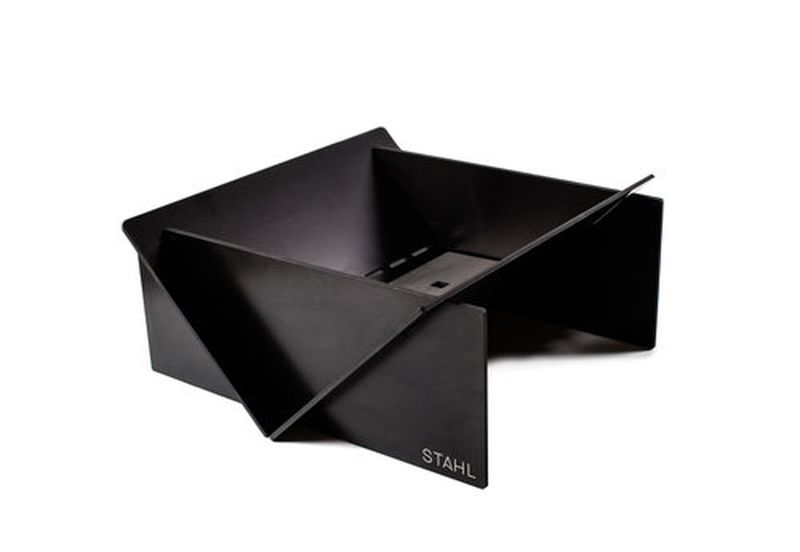 Robotic lawn mower
Your outdoor lover friend may always want to keep his backyard well trimmed and look aesthetic. How about surprising him by gifting a lawn mower? Have a look at this funky auto-shaped lawn mower by Worx that uses Artificial Intelligence algorithm for intricate cuts and navigating narrow passages. The user-friendly automated mowing system mows the garden perfectly, and lets you set the mowing time. It automatically stops if the garden is not ideal for mowing.
Buy: $1000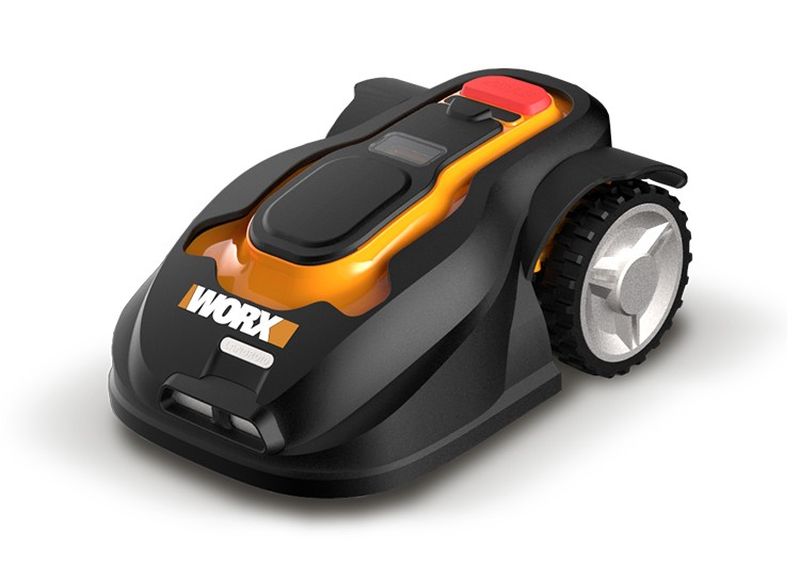 SmithFly Shoal inflatable raft tent
There is no better feeling than rejuvenating your senses while floating over water, in a tent house. Have a look at the SmithFly Shoal inflatable raft tent that lets you float and sleep over water. Made from durable and water-resistant fabric, the tent has no poles, instead it is entirely inflatable. The house is easy-to-assemble and -carry in a car boot. Plus, it takes a lot less time to assemble. If we talk about interior space, the raft provides enough space to sleep two adults. The outdoor buff can take this tent for camping to a pond or lake or even to the river.
Buy: $1499