If your dad is the first person who comes to your mind when you need help or guidance, then he surely holds a special place your life. For years your father has been fulfilling all your demands without even thinking of himself. But this Father's Day make him feel special by gifting something special.
He may not make a fuss even if you gift him a simple tie or coffee mug, but on this father's day get him something outstanding and celebrate the special day in full spirit.
To make the gift-hunt easier for you, we have complied a perfect Father's Day gift guide. Have a look.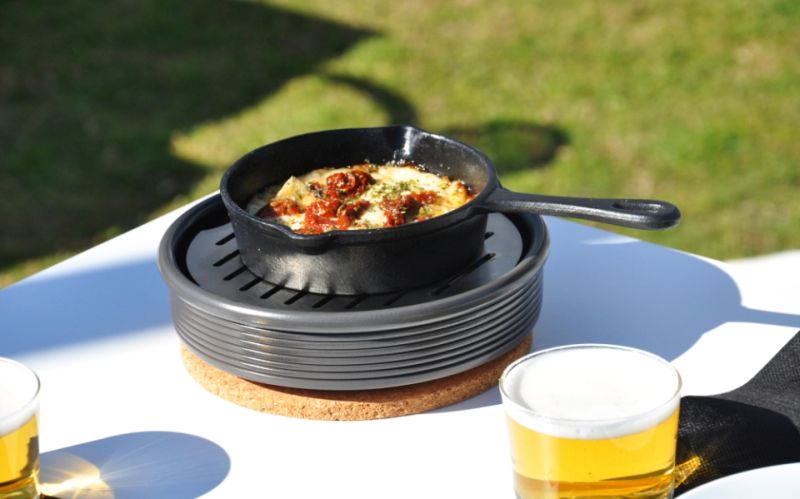 German design duo Bahí & Güell has created compact Terra charcoal grill that comes in circular and sleek pot-like design. It features stainless steel grilling lid on the top and small pieces of charcoal can be put underneath the lid to keep your food at perfect temperature. It is a perfect grill that can easily find its place on a dining table.
Buy: €39-€53 (approx US $44-$60)
# Mobile Cinema i20 DLP Pico projector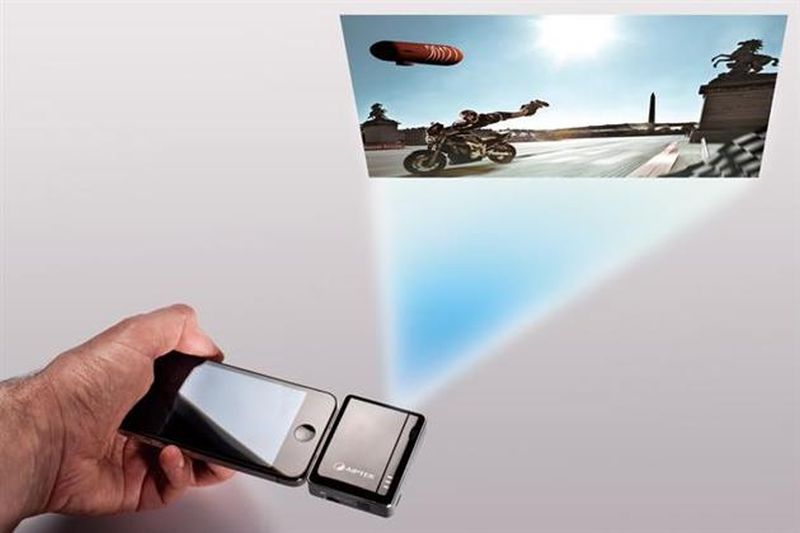 Mobile Cinema i20 DLP Pico Projector is a tiny device that's designed to fit to your iPhone for displaying pictures onto any wall. Created by Aiptek, the i20 can deliver clear picture quality with widescreen resolution of Q-1080P. It is able to project images up to massive 50-inches. It is smaller that a pack of chewing gum, so can easily fit into pocket of your jeans or shirt. Plus, its built-in rechargeable battery can also charge your iPhone battery.
Buy: £99 (US $142)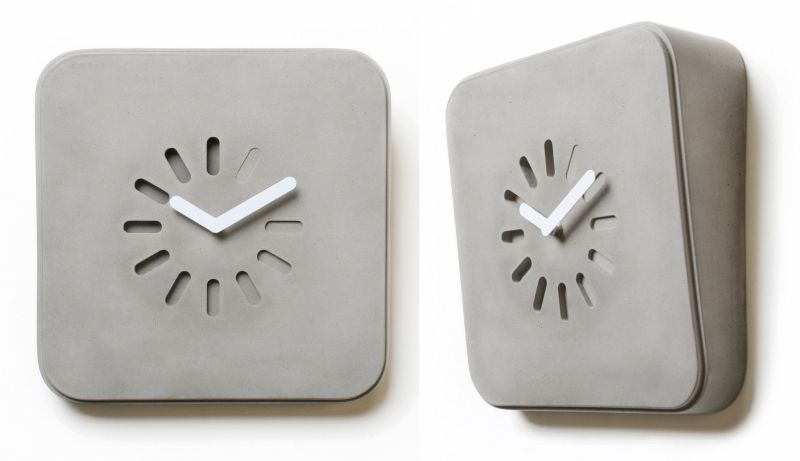 French designer Bertrand Jayr for Lyon Béton has created Life in Progress concrete clock that corresponds to inevitable time passage. Besides decorating the interior and keeping track of time, this clock will keep reminding the homeowners about 'life in progress' and several on-going moments in life.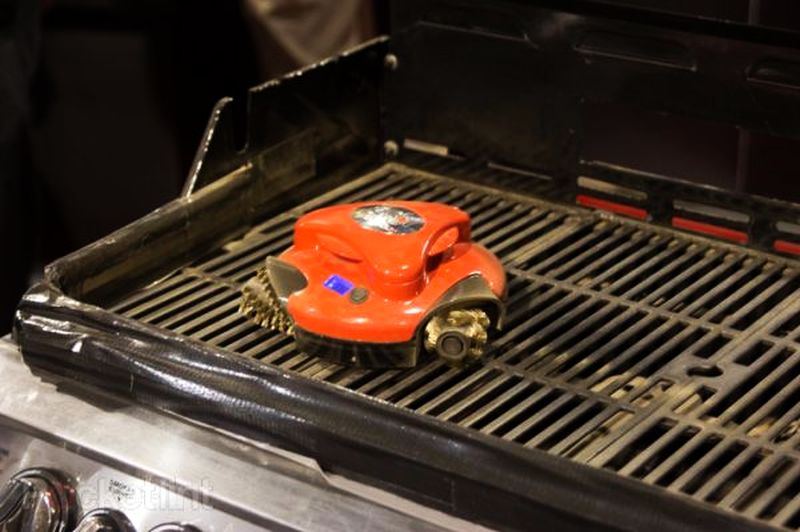 The Grillbot is an inventive device that is designed specially to clean your BBQ grill. The robot is equipped with three steel brushes that quickly spin around at high speed to eliminate all the dirt and sludge from the grill. It also comes with built-in LCD alarm and a timer.
# The Dalmore Dominium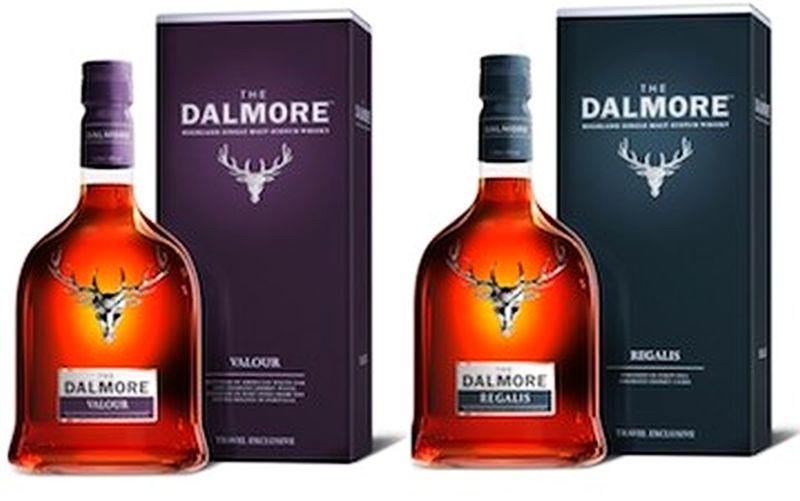 The single malt whiskey distillery The Dalmore has unveiled three new expressions to its Dalmore Fortuna Meritas Collection. The series is created to celebrate the brave act of the Chief of the Clan Mackenzie, who saved the life of King Alexander III. The new lineup includes Regalis, Luce, and Dominium.
Buy: €109 (approx. US $123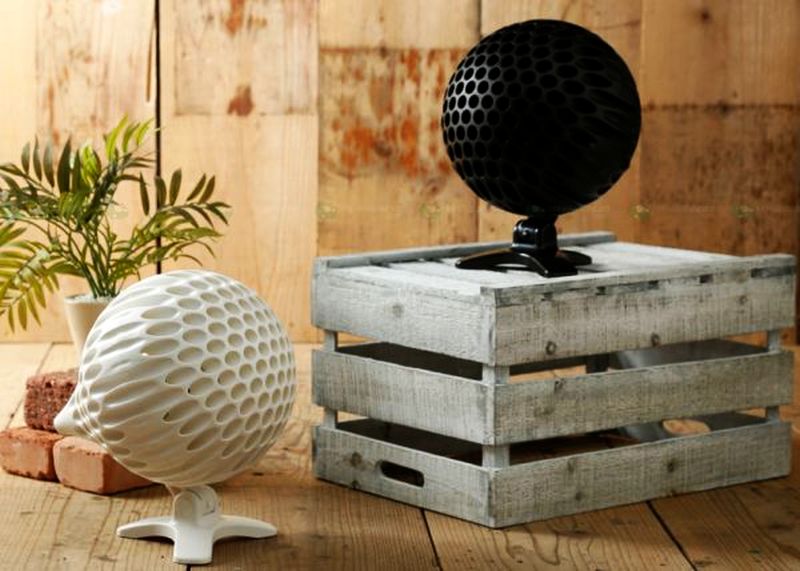 Aero Sphere Fan is a bladeless tiny fan that comes in spherical design. The circular fan features honeycomb-style cylindrical holes to minimize the hazards that are likely with fans supporting visible fan blades. The very peculiar cylindrical holes on the orb-like table fan means better air circulation, which can be controlled from a distance with help of a remote.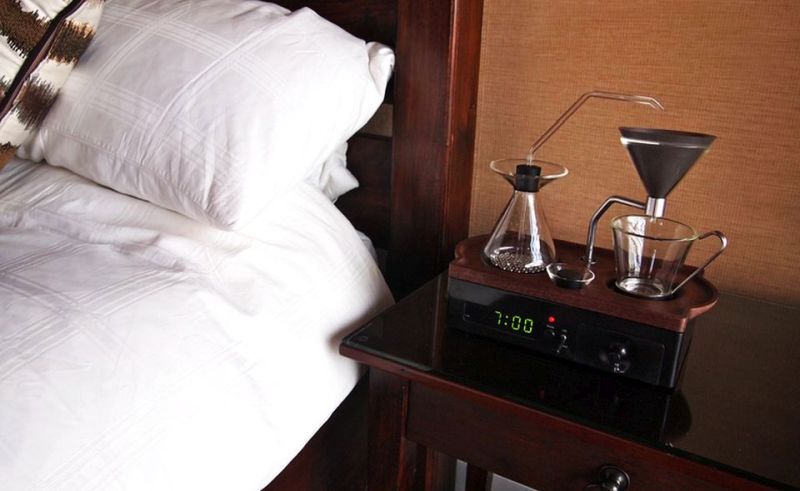 UK-based designer Josh Renouf has created this alarm clock that wakes up the user with a refreshing cup of coffee. Based on a clever concept, the this alarm clock with coffee brewer contains a glass jar for keeping water, a small vessel for milk, two small casings for coffee and sugar, and a glass mug for collecting a freshly prepared coffee.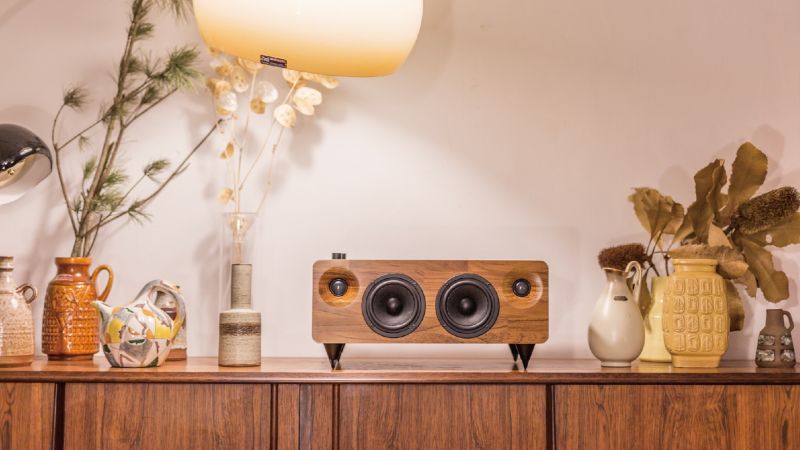 Designed by Taiwan-based startup Minfort, the MIN7 is handcrafted wooden speaker that's a result of supreme engineering techniques to create superior quality sound system. has created a stereo that is more on a premium side and aims to offer superior experience. The exquisite speaker is designed to offer outstanding visual and audio experience.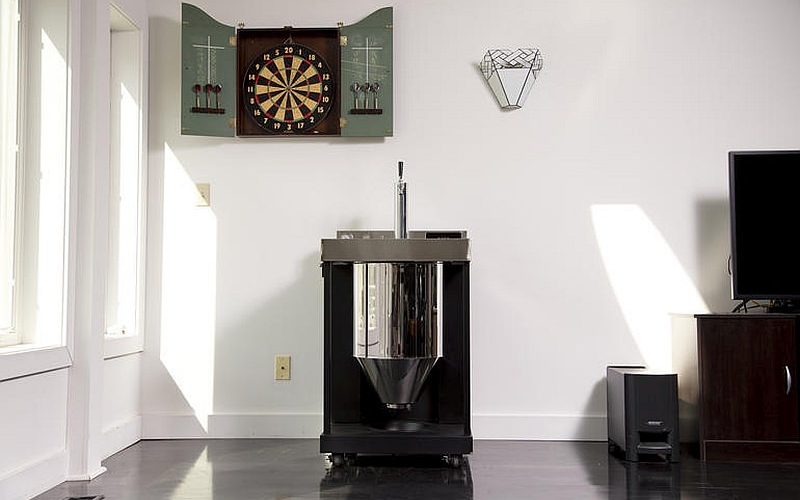 essi Beer Fermentor and Dispenser by Whirlpool is a new beer brewing system that's able to ferment, carbonate and dispense home-brewed beer in less than seven days. This machine-like fermentor and dispenser comes with a single tank system, which is further sealed, pressurized and temperature-controlled to propel the perfect beer every time.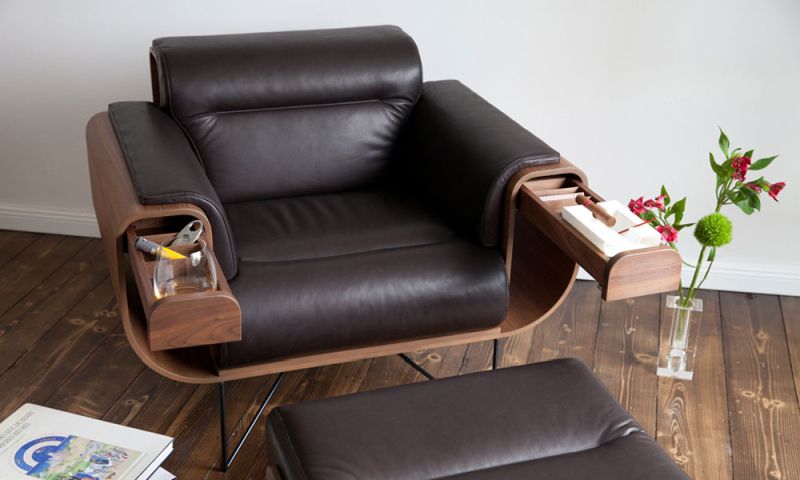 In collaboration with German lawyer Alexander Sauer, Chilen architect Rodrigo Gonzalez has designed the exquisite El Purista smoker's armchair that's inclined towards cigar and whiskey aficionados. It looks like a conventional seating furniture, but what makes it stand out are its huge armrests that conceal drawers for holding your cigar, ashtray, whiskey glasses and other accessories.