You may have tasted different icy-blue drinks and cocktails such as 901 blue cocktail, Aquatini cocktail or Azul lemonade. But how about a blue-hued wine? Well, a group of six Spanish entrepreneurs in El Bierzo, Leon has developed the world's first blue wine- Gik.
With no prior experience in winemaking, the young Spanish entrepreneurs took about two years of research in collaboration with the University of the Basque Country and the food research department of the Basque Government for creating a perfect sweet blue wine.
Traditional and chemical processes are combined together to create this absolutely unique wine. Its base is refined out of red and white grapes collected from Spain's northwestern wine regions. Further, the wine gets its bright blue hue from anthocyanin and indigo pigments. At the last, flavor of this hued wine is softened to get a sweet tasting beverage.
It contains only 11.5-percent alcoholic content and is best served cold because of its sweet flavors. According to Gik's creators, the color blue represents 'movement, innovation, fluidity, change and infinity.' The blue wine aims to target young wine lovers who are seeking something new with a blend of tradition in their favorite beverage.
The wine comes in a clear bottle that reveals its bright blue hue and labeled with a quirky pooch wearing shades, holding wine glasses in both hands. First batch of the wine has gone on sale for €10 (approx. US $11).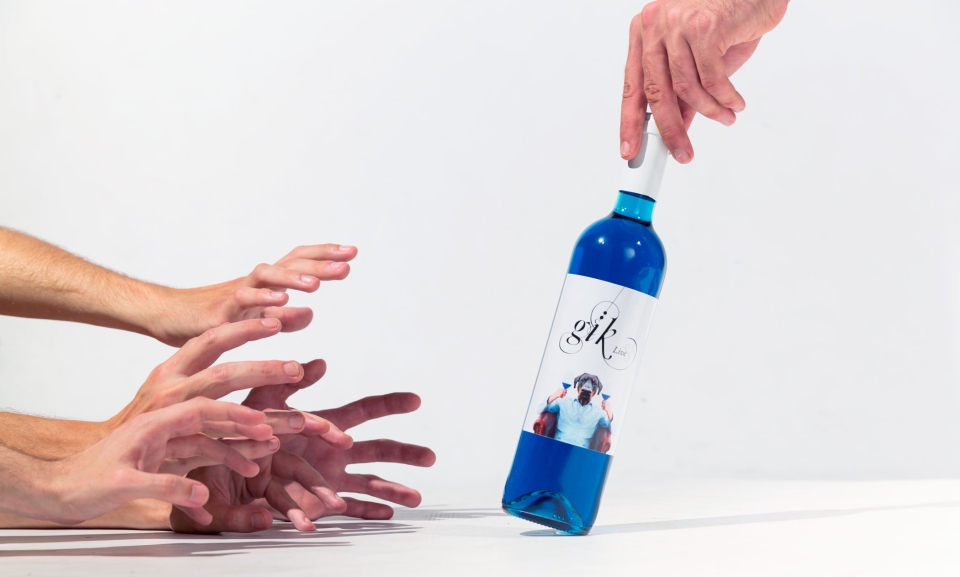 Via: Liquor