Zombies and Halloween go well with each other. Whether you are a fan of Walking Dead series or just looking for a unique way to celebrate, zombies are the ideal theme for you. If you are searching for some zombie-themed idea for the spooky evening, we've got something for you.
The Israel-born and US-based multi-disciplinary artist Semadar Gordel of COOKIEdough has made a realistic-looking zombie mouth cupcake that will not only be a perfect dessert for Halloween but can even be used in home décor. Made using fondant and food coloring, the cupcake is creepy but required proficient hand and eye coordination to achieve. Gordel posted the detailed tutorial on how to create the zombie'licious' cupcake on Instructables.
Gordel has used ivory and skin tissue fondant to scale up the basic structure of the mouth. Cavities and dents for the tooth are shaped using a Dresden tool, while fake blood is used to give an eerie touch to the cupcake.
Also Read: Bewitching Halloween Cake Ideas for the Haunted Night
When you're laying it out, make sure you have the guests warned, else you'd have some puking on the table itself and children running for cover.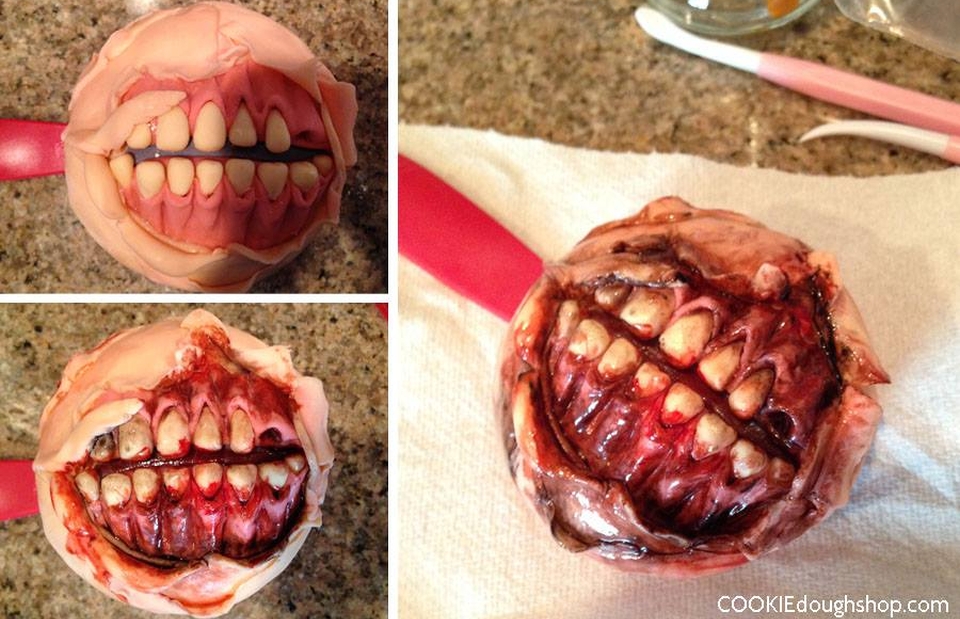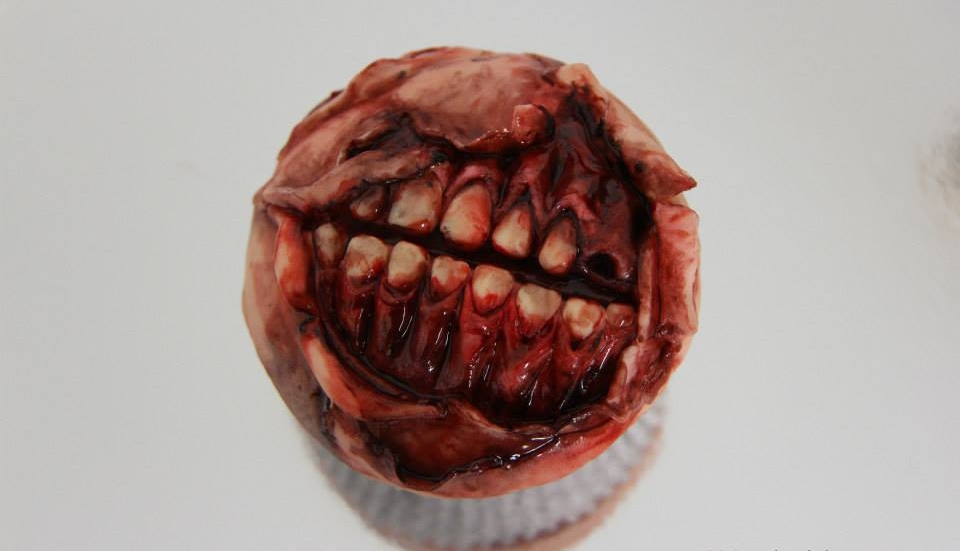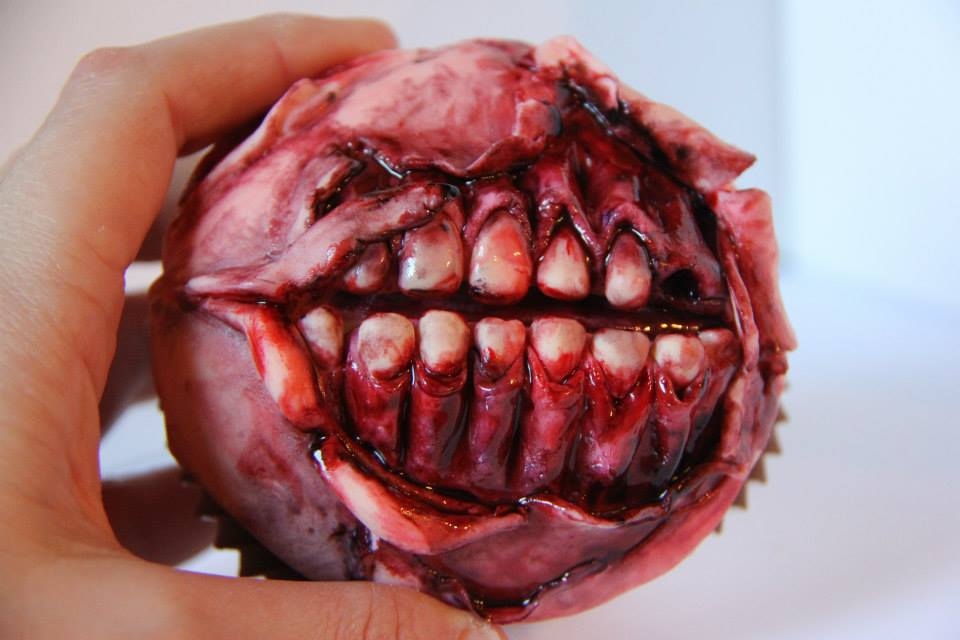 Below are some more Halloween food creations from Gordel, which beautifully combine art with horror.