Big Easy turntable satiates every audiophile's retro reverie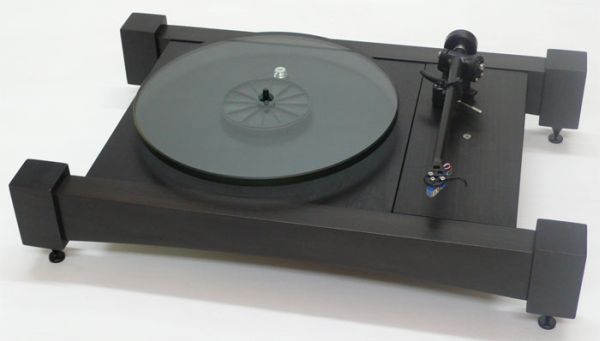 Turntables pose as the ultimate collector's item for any audiophile with a penchant for retro times.  The Audiowood has banked on this user fascination to unveil their 'Big Easy', a Bachelor variety turntable crafted from solid walnut. The exquisiteness of the scope is quite comprehensible from the deftly cut angles that have been achieved from precision CNC machinery. The raw elegance of the veneered mdf core and a heavyweight glass platter complements these hard angles, thus accentuating upon the overall retro factor. And, as for the 'protection' of the Big Easy turntable, the entire wooden component (hand rubbed with polyurethane and paste wax finish) is housed inside a high-quality acrylic dust cover.
Coming to the features of the Big Easy, the semi-decoupled armboard comes with easy, one-bolt mounting that be used with multiple tonearms. Furthermore, the 24 Volt Rega-type drive system is perfect for a wide range of upgrades, which includes TTPSU (external power supply) and Groovetracer products. Finally, the threading inside the legs allows for both isolation and coupling.
Dimensions – 23″W x 14.5″D x 7″H (available in both natural walnut and ebonized walnut finishes)
Via: Audiowood
The following two tabs change content below.
A proud native of the beautiful steel township of Durgapur, West Bengal, Dattatreya's fascination lies within a range of diverse matters. With a bachelor's degree in architecture, he is quite fond of his hardcore strategy gamer as well as amateur historian tag. Of course, with over two years of blogging experience under his belt, he also likes to write about the latest updates on home based technology and gizmo oriented products.
Latest posts by Dattatreya (see all)
Comments