On this environment day, most of us are pledging to go green and adapt eco-friendly lifestyle. But two designers Jacob Douenias and Ethan Frier have created something truly sustainable as well as practical for your green home. The designer duo has come up with a new line of photosynthetic furnishings dubbed Spirulina that can naturally illuminate and warm your home like never before.
These are basically algae-based living fixtures, which depict unique biotechnology to produce heat and light using cyanobacteria. The living fixtures are made out of various handblown glass vessels, each filled with alkaline water and cyanobacteria. Being a versatile form of algae, cyanobacteria can easily grow in all kinds of environments and also has light absorbing capabilities.
Thus, it is ideal for creating such bio-adaptive home furnishings that conduct heat as well as reflect light into the surrounding environment. Each fixture is equipped with pumps, tubing, manifolds, LED drivers, air pumps and heater connections. All these installations allow algae to survive so that it can further light up and heat a living space, where it is placed.
Spirulina fixtures can be fixed into conventional furniture pieces or shaped in form of lighting objects. Currently these photosynthetic furnishings are just in their prototype phase, showing how future interior decor can be furnished with natural living fixtures. With these organic yet fully-functional luminous fixtures, the designers are trying to direct us towards greener futuristic homes.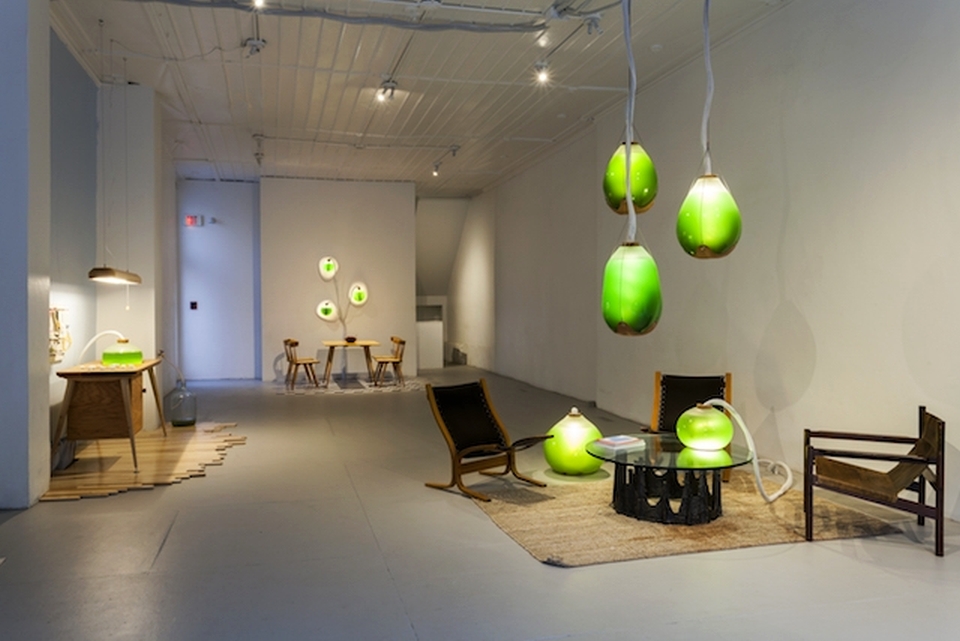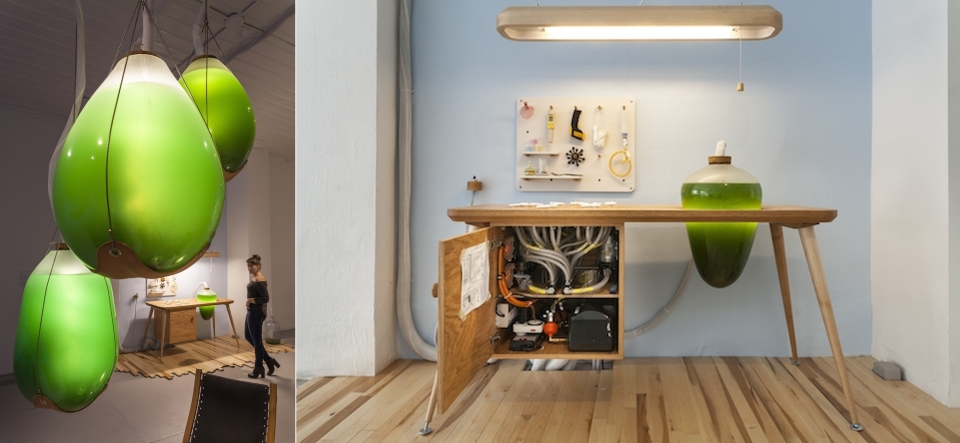 Credit: TheCreatorsProject