Summer and grilled food is a perfect combination for people in America to enjoy time while partying with family and friends. But, we are tired of seeing small and huge outdoor grills at backyard or other camping locations. What next? Well, today we are going to acquaint you with something different and it is the America's Finest Grill, that is basically American-themed grill built over a 19-feet long trailer.
Discovery Digital Networks partnered up with Ball Park to create this amazing grill on wheels for an online program to find America's Finest Grill master that is to be hosted by Tekzilla's Patrick Norton and is in the style of Extreme Home Makeover, but on a very small scale.
This American-themed grill is designed in tri-color with red, blue and white, mimicking the America's Flag and also has a small hole to place the real American Flag to fly high while one prepares the meal. It not only boasts a stainless steel grill portion with seven burners, but also comes with dining table and stools to accommodate eight guests. Other than that, it features a mini fridge with beer taps on top, a Mount Rushmore-themed condiment dish and a wireless sound system controlled via Bluetooth to party while enjoying the grilled food.
It can be attached at the back of any vehicle for transporting to any outdoor location and enjoy grilled steaks, hotdogs or meat while travelling. It is an ultimate grill for foodies who also love to explore various places. But, wait, getting it is not that easy as you have to participate in a contest to win America's Finest Grill by submitting a photo via Instagram and explaining why you're worthy of being named America's Finest Grill Master. As for now, you can enjoy three parts of the making of this American-themed grill here.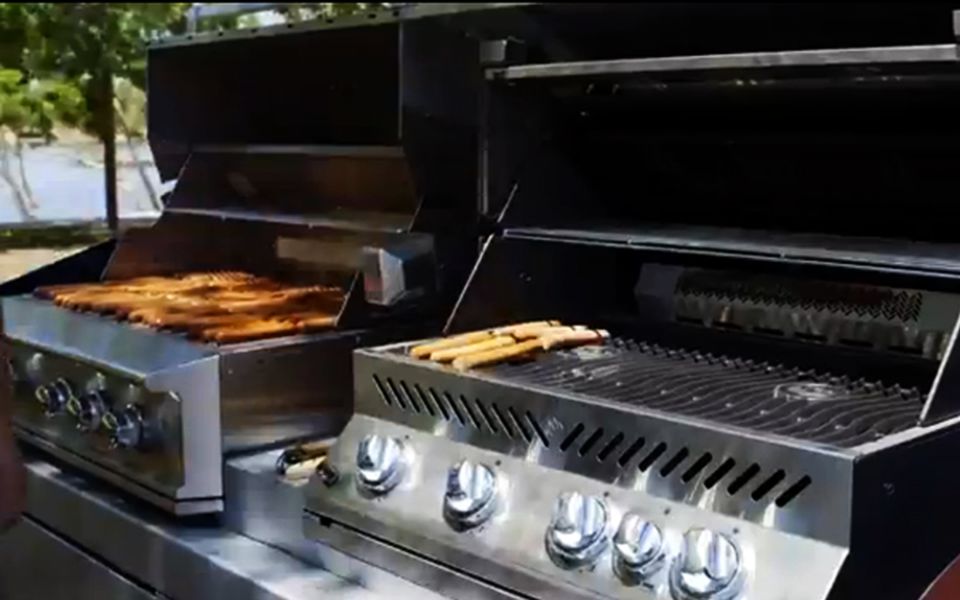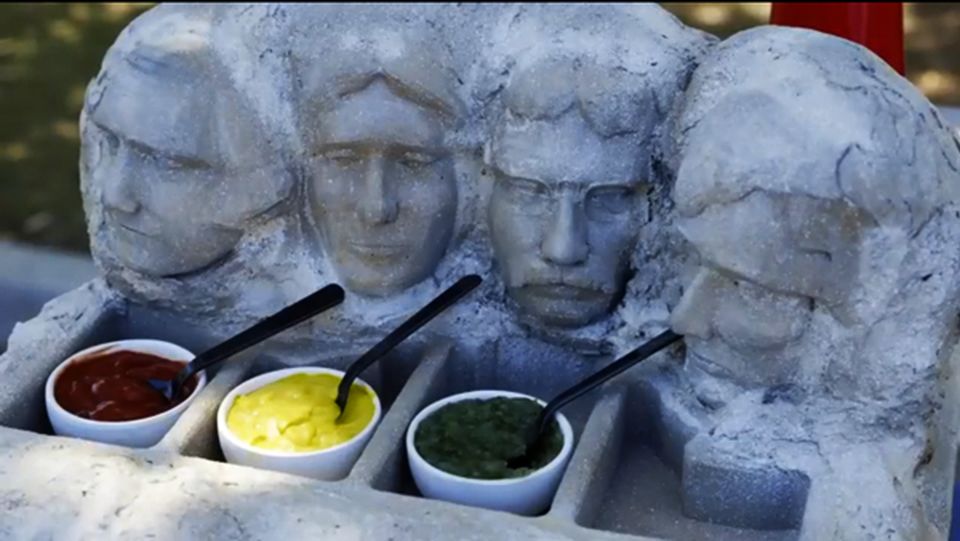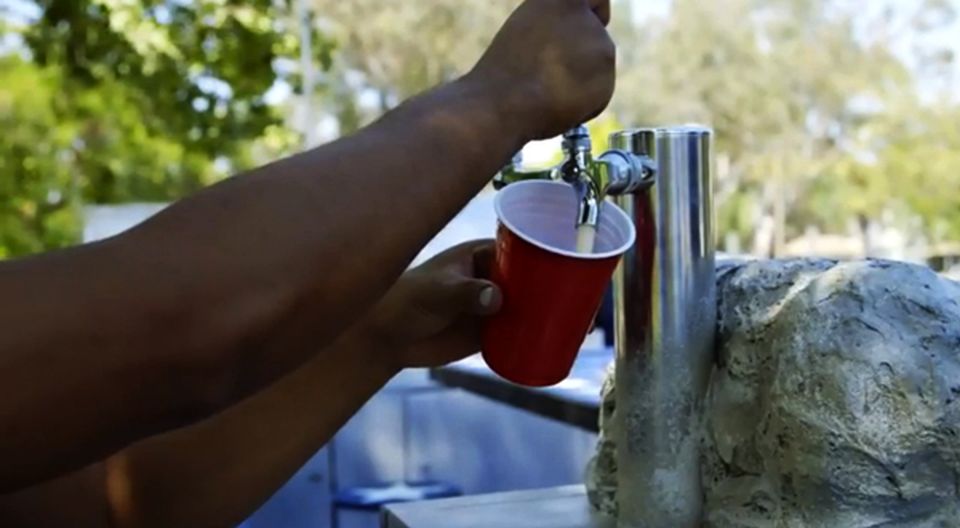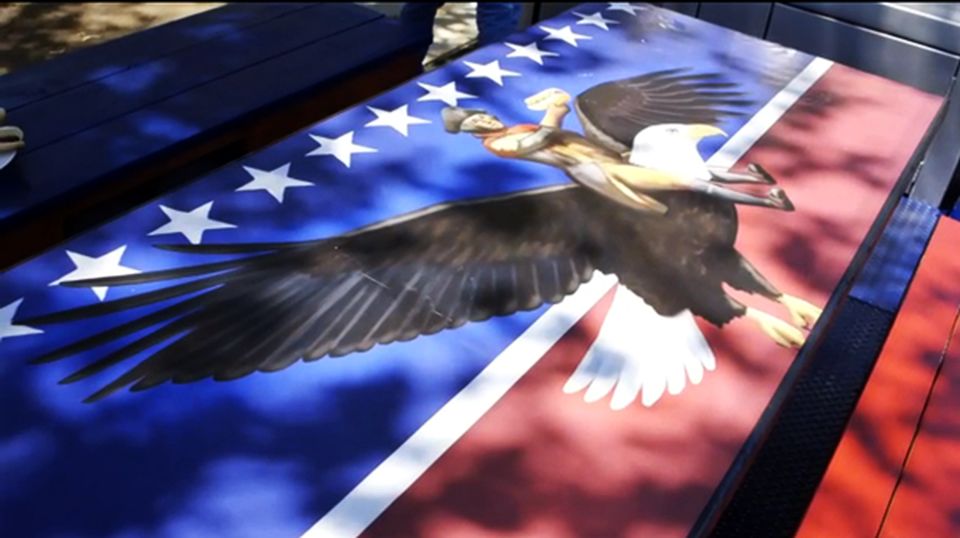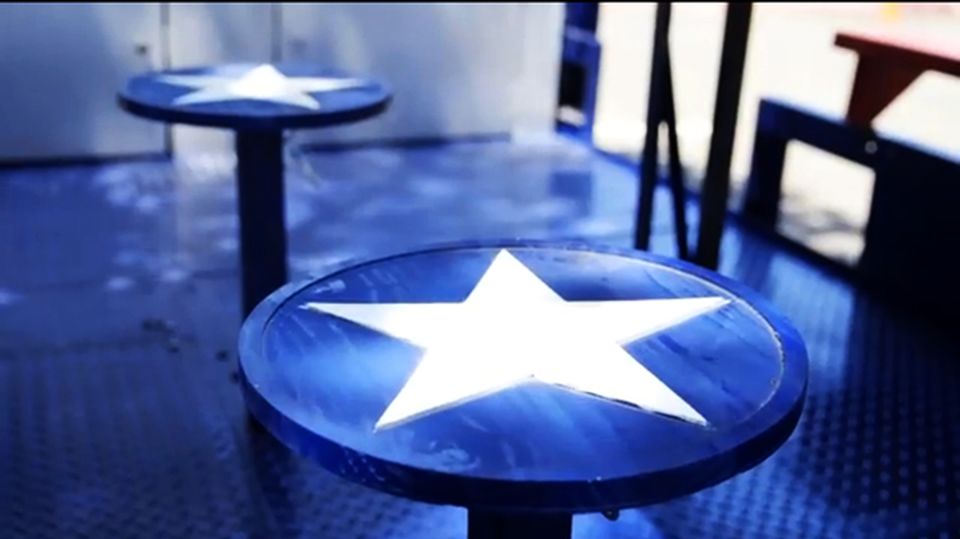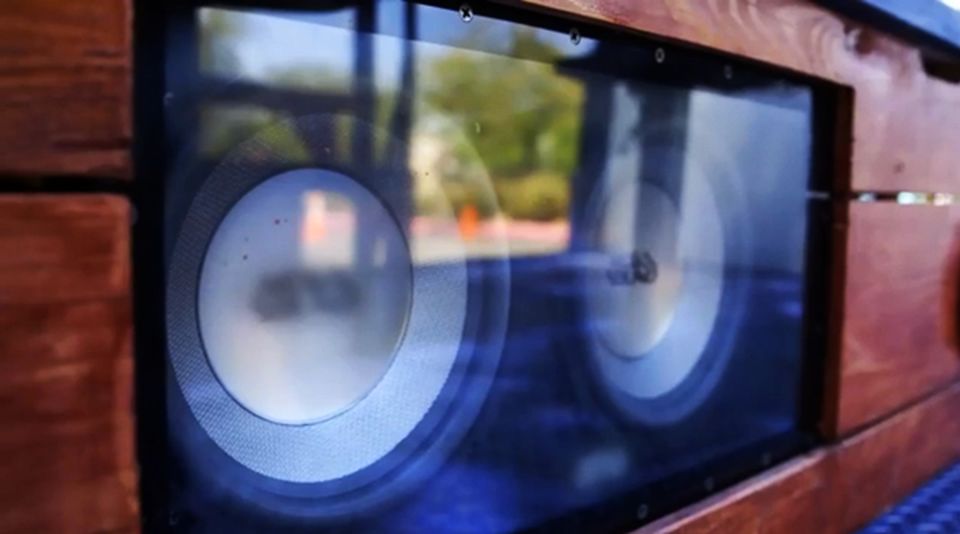 Via: FoodBeast