Texas-based furniture maker Louis Fry is famous for handcrafted Art Deco-inspired wooden furniture, and Neo-Deco coffee table is one of his fabulous designs which looks inspired from the Star Wars Starship Enterprise. Made of curly maple and African wenge, its top surface is finished with attractive inlays of ebony and cocobolo, while an oval hole with oval glass in the tabletop center offers nice views of the sculpted elements in the base below.
Two thicker pieces of curly maple and three thin pieces of wenge are glued together to form sturdy legs for the coffee table. Distinct construction materials and unique form make it both practical and a stylish furniture item that beautifully interprets the traditional craftsmanship in a modern context. The combination of tabletop in light shade contrasts the base in dark shade and adds unique appearance to the deco table.
This Art Deco style coffee table is perfect for any space, whether it is small or big, dark or light. Its smooth lines and rounded sides make it a sculptural coffee table that adds antique touch into home interiors. If you are antique things lover, who wants to boast-off his/her passion, then it is suitable furniture for your room. If you want to purchase it, its price starts from $4900 USD at Custom Made.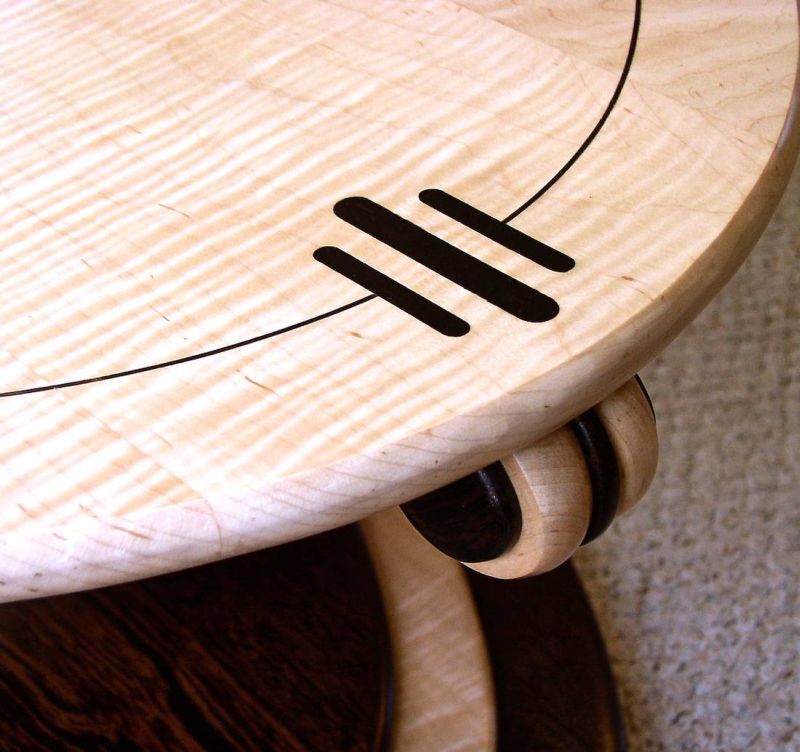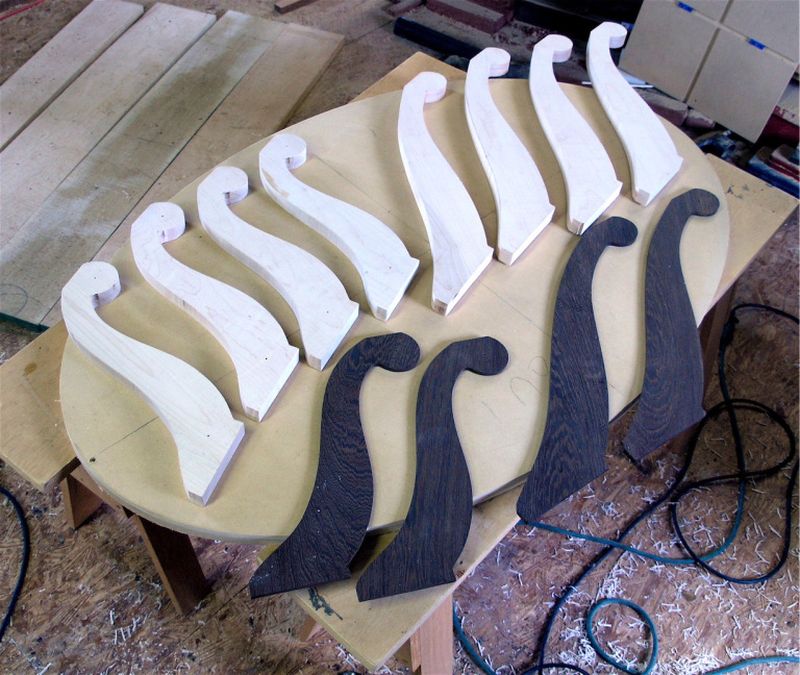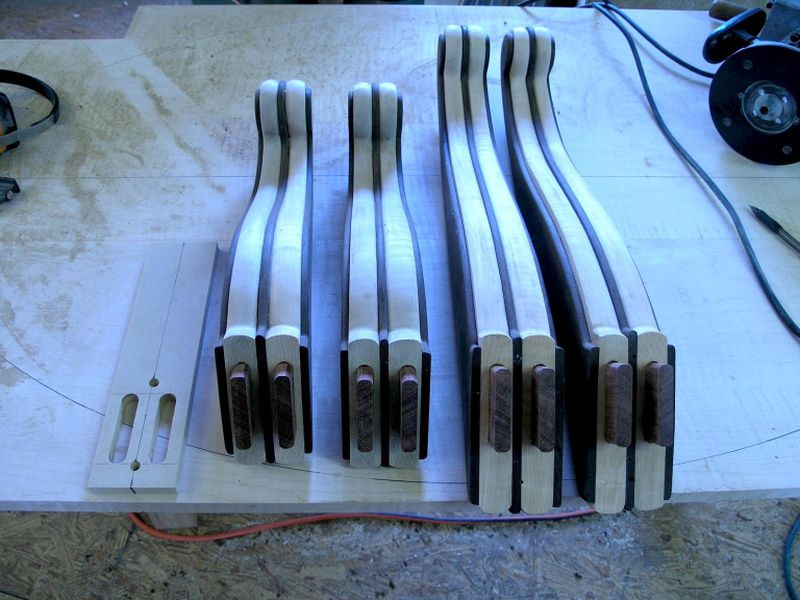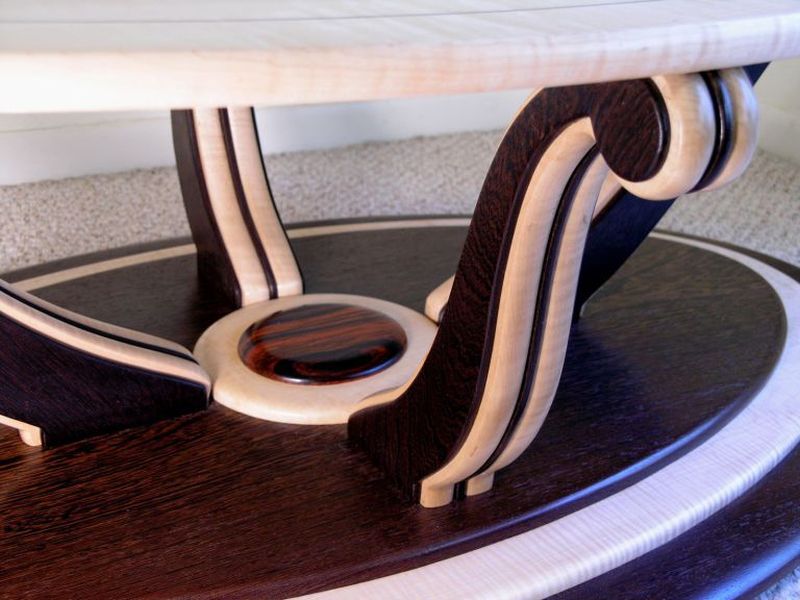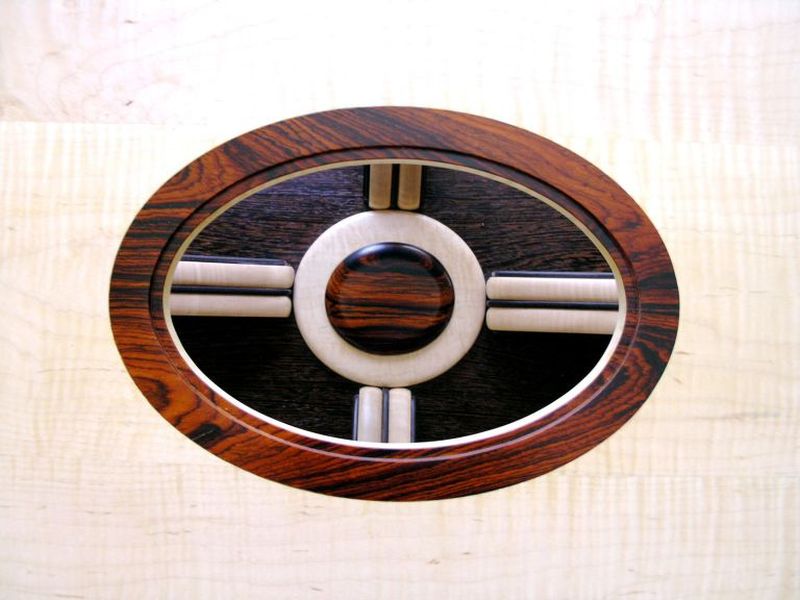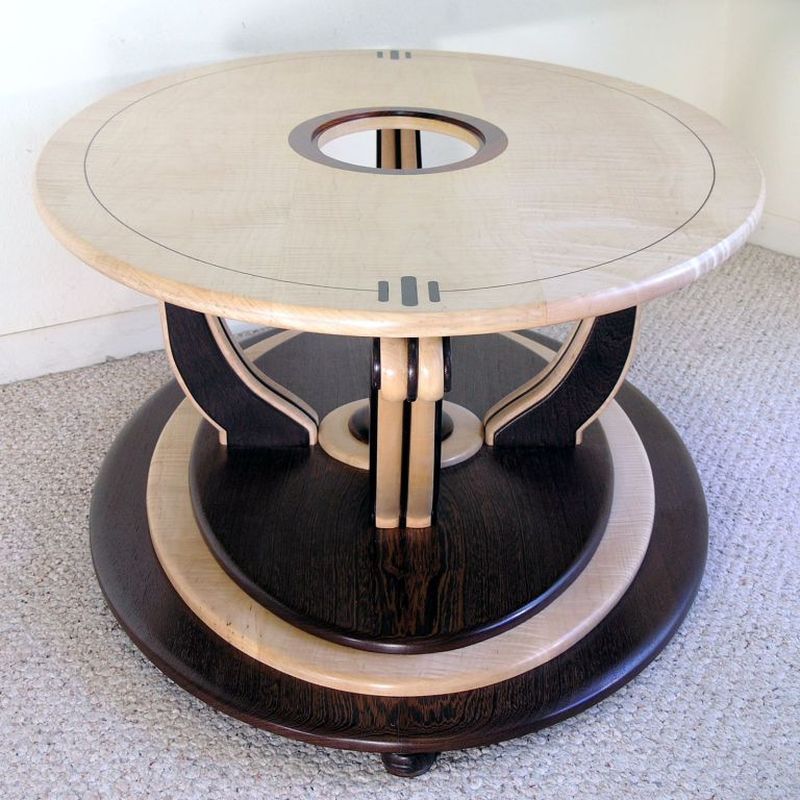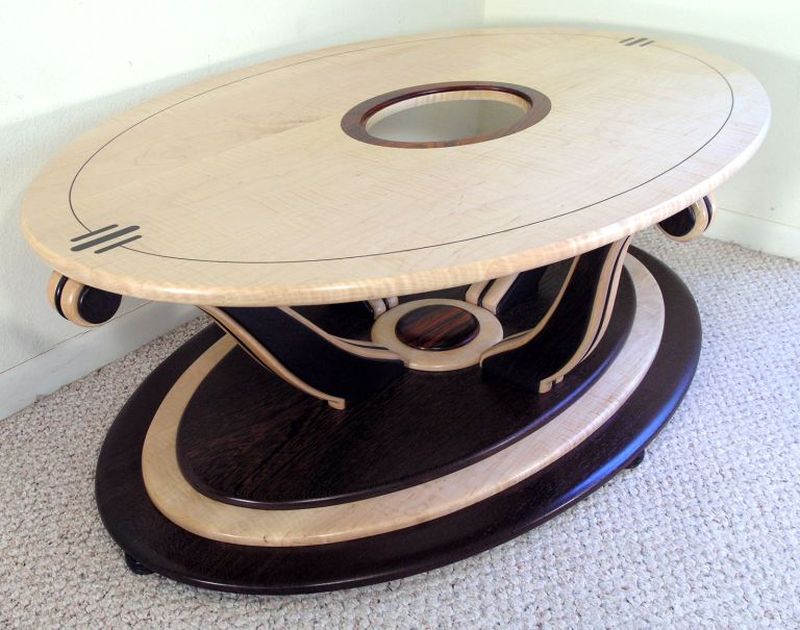 Via: LouisFryDesignBlog