Mathy by Bols has added a feather to its cap with the introduction of the Asymetry Co-Sleeping cradle which is designed to accompany your child all throughout his/her childhood. For the initial six months, the cradle can be used as a baby bed and later used as a bench or a study table.
The co-sleeping cradle comes as an extension to the parent's bed, allowing you to sleep next to your baby. Extension straps allow the cradle to be placed near the parent's bed. Moreover, there are several height options available when it comes to sleeping babies.
The cradle is made of solid pine wood and adds a good texture to your home. The entire Asymetry collection is designed by Maria Montessori for Mathy by Bols. Once your baby is capable of standing on their limbs, the bed can be transformed into a bench or table for the child to study and play.
The idea behind making this bed is to embrace the evolutionary character of mankind and the multiple stages of life and childhood, where the product grows parallel to the child. The designer in her environment-conscious approach has laid focus on reducing carbon footprint as the Asymetry Co-Sleeping bed is a good substitute to multiple other products like a bench or a table that need to be added to the child's growing age.
Also Read: Hästens x Supreme King-Size Bed is an Epitome of Comfortable Luxury
Based on the active pedagogy developed by Maria Montessori, the cradle cum bench is perfect for developing the motor skills of the child from an early age. The cradle when transformed into a bench offers scalable height to your ward. The Asymetry collection also comprises a wardrobe, a shelf, and a desk.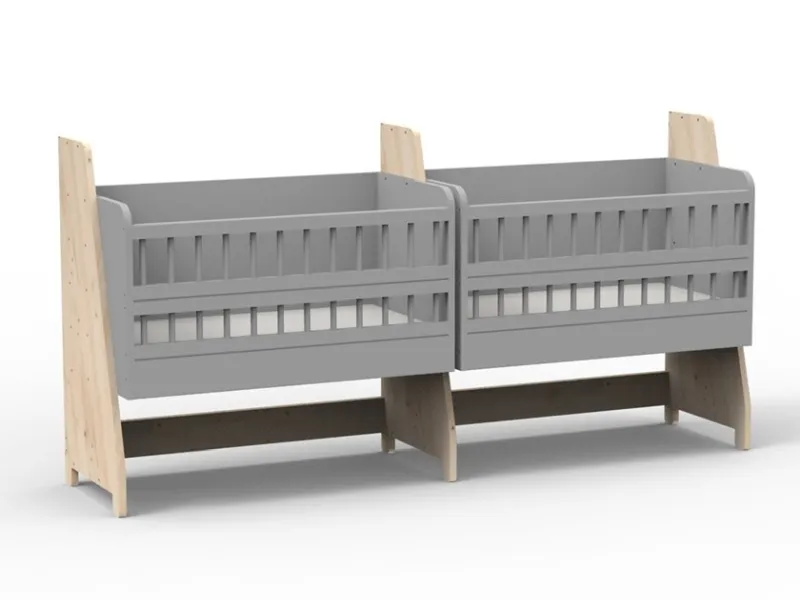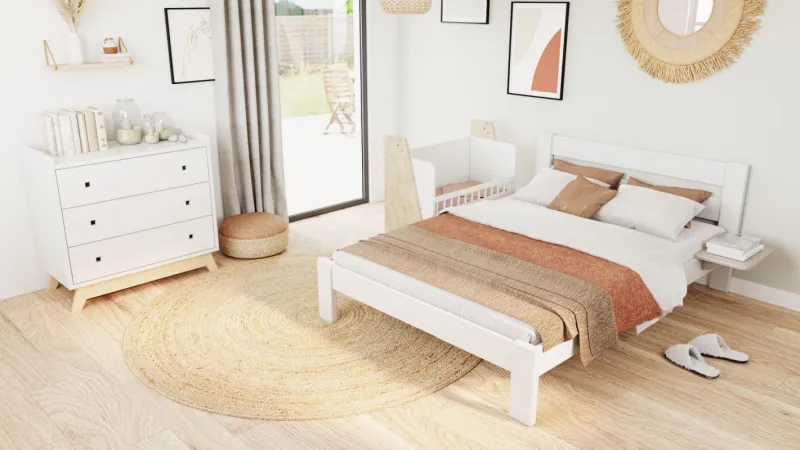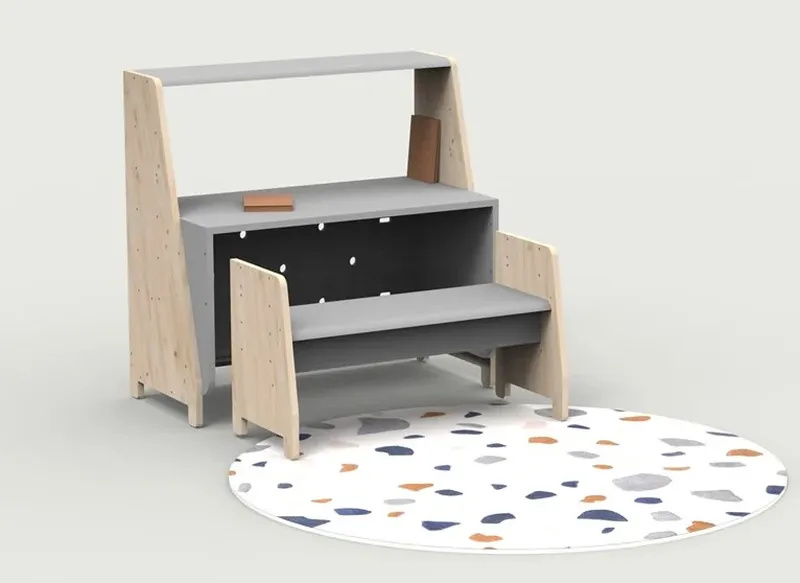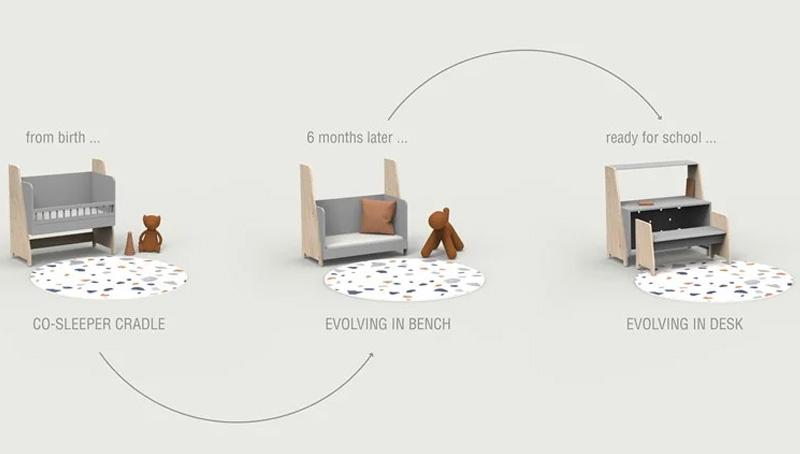 Via: ArchiProducts