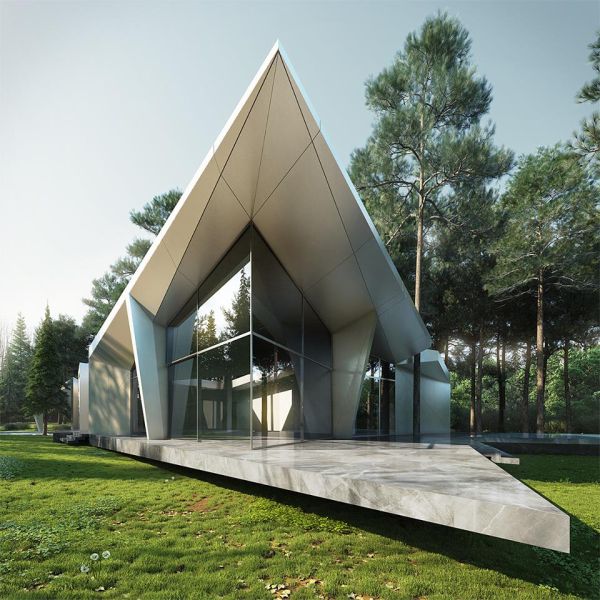 If you are planning to have your own quiet retreat amidst the beautiful nature, then this modern, technologically advanced house, dubbed Atrium House can be a perfect source of inspiration. The property is located in Malinova Dolina area of Sofia city. Since it is a forest area, there are many trees in the area identified for the house; the famous STARH Architects of Bulgaria took it as a challenge to preserve as many trees as possible. They finally came up with a design, which includes two fir trees and a pine tree, which was incredibly implemented to form this gorgeous dwelling.
o
The three centrally located trees forming an atrium became the center point around which the entire house was constructed. Designed on one level, the 630 sq.meter of total plot area was divided into three functional areas. The rear portion constitutes the night area or bedroom area, which includes a master bedroom, a kid's bedroom and two bedrooms for guests. In the front of over 165sq.m area makes for the day area. The atrium divides this area to form the kitchen, dining room and living room. Two cars can be easily parked in the shed located  on the left narrow part of the property.
A porch is extended along the outline of the Atrium House, that projects out like a cantilever from the front façade. The south-east portion of the house features a characteristic pool. The Bronze Amani marbel tiling are used to create the natural looking passage. The periphery of the property consists of five more trees making a beautiful natural transition from the interior to the exterior and vice versa.
Via: Architizer