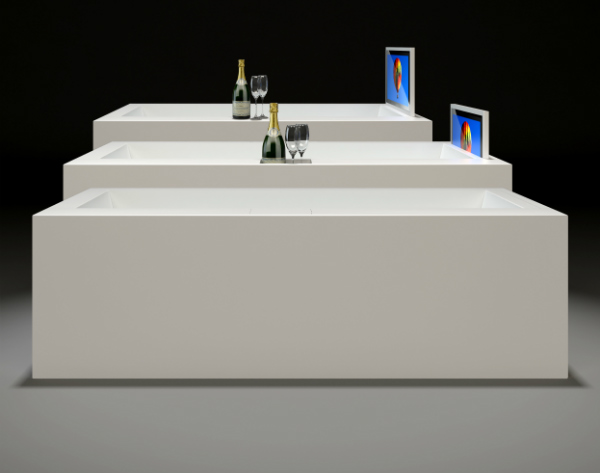 Imagine a bathtub with its very own integrated HD TV, inconspicuous speakers, LED light controllers and even champagne chillers. Sounds ridiculously ritzy? Well, Unique Automation's automated bathtub line Bathomatic certainly fulfills this opulent quotient, albeit with innovative aspects of their own. Crafted from Corian, the bathtubs exhibit clean and minimalist lines, while eschewing obtrusive features like visible taps, drains or overflow. All of these are in turn complemented by a slew of technological features that brings the 'party' experience inside the privacy of your bathroom.
In terms of these advanced attributes, the 'piece de resistance' of the automated bathtub Bathomatic 005 is its 24-inch bathovision HD TV. The television not only fulfills it 'boob tube' credentials, but also serves a platform for net surfing, social networking and media streaming (from adjacent home based LAN servers or computers). And, in case you are worried about all the electronic paraphernalia inside your water splashing bathtub, the panel comes with a waterproof keyboard and pointer pad.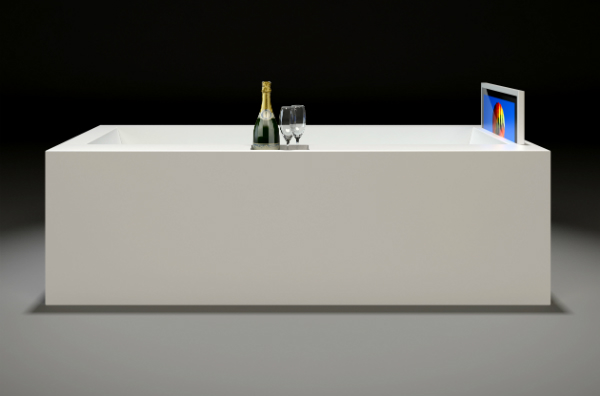 However, as we mentioned before, the technological ambit is accompanied by dollops of luxurious convenience. In this regard, the Bathomatic features easy-to-use touch-screen user interface with suitable installations that are visually recognizable in the 'steamed' ambiance of a bathroom. Furthermore, the bathtubs also have temperature and depth control mechanisms, along with their patented waste assembly system. This set-up allows the user to check the volume and temperature of the water, regardless of the filling methods. And since we have brought up the advantages of the set-up, the bathtubs can be easily retrofitted to any kind of existing bathroom design.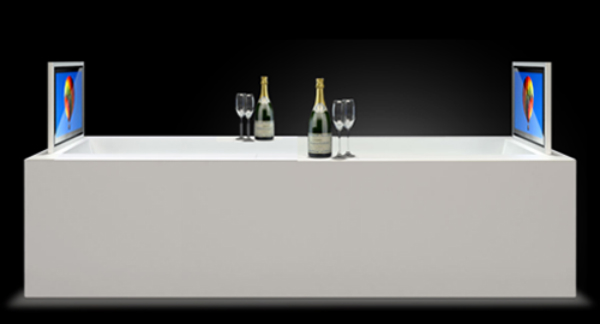 Price – $44,000
Via: Bath-o-Matic