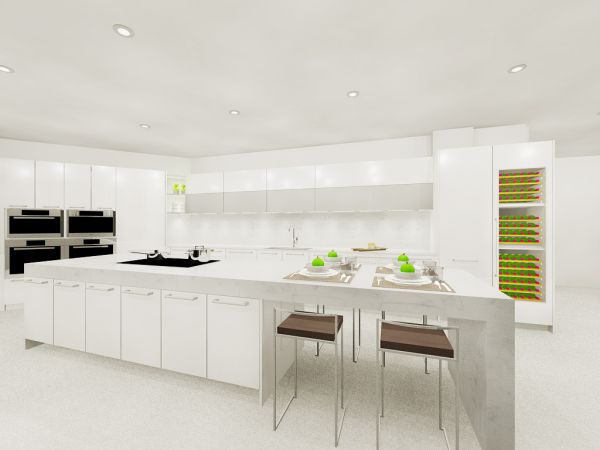 While our earlier post related to a high-end condo in New York City, this one is all about the new kitchen spaces for Bellini Williams Island penthouses (currently undergoing construction) in Miami. The hi-tech, eco-friendly kitchens in question would be the fruits of the collaborative effort of New York-based, celebrated chef Eric Ripert and renowned luxury kitchen brand, Poggenpohl. As for the spatial consideration, one kitchen space would be installed for every 4,955-square-foot penthouse.
The design of the kitchens is slated to translate the vision of Eric Ripert, which boldly fuses the hi-tech nature of chef's kitchen with the convenience of home space. In this regard, the kitchen spaces will integrate the key factors of circulation, ergonomics and energy efficiency. This ambit of energy efficiency is maintained by utilization of variant types of Miele appliances. The big range will include induction a cook-top, ovens, a speed oven, a column freezer and a column refrigerator.
On the other hand, the circulation oriented spatial features of the kitchen space will entail a full fledged wine storage unit, a coffee maker and a large seating area where the chef can entertain his guests while cooking and serving. And finally, coming to the scope of ergonomics, the zones will incorporate user friendly narrow pullout drawers, vertical cabinets, a sturdy quartz counter-top and even a plating area (adjacent to the cook-top).
Via: BelliniWilliamsIsland