Pergolas have become wildly popular outdoor features that provide private, open-air entertainment areas surrounded by nature. There are a multitude of pergola designs suitable for various needs, spaces, and materials; but the best wooden pergola designs remain the most coveted. Wooden pergolas are indeed beautiful, durable, and sustainable. You can choose between pine, cedar, or redwood options.
While choosing the wood material will be an easy choice, picking the perfect design would be somewhat of a challenge. To help you out, we have handpicked the best wooden pergola designs for your outdoor oasis. Each design is capable of creating many types of setting from rustic to traditional to modern.
Also Read: Everything to Know Before Buying a Pergola for Your Home
You can add a heavy wood beam pergola to your farmhouse with a glass ceiling to offer clear views overhead.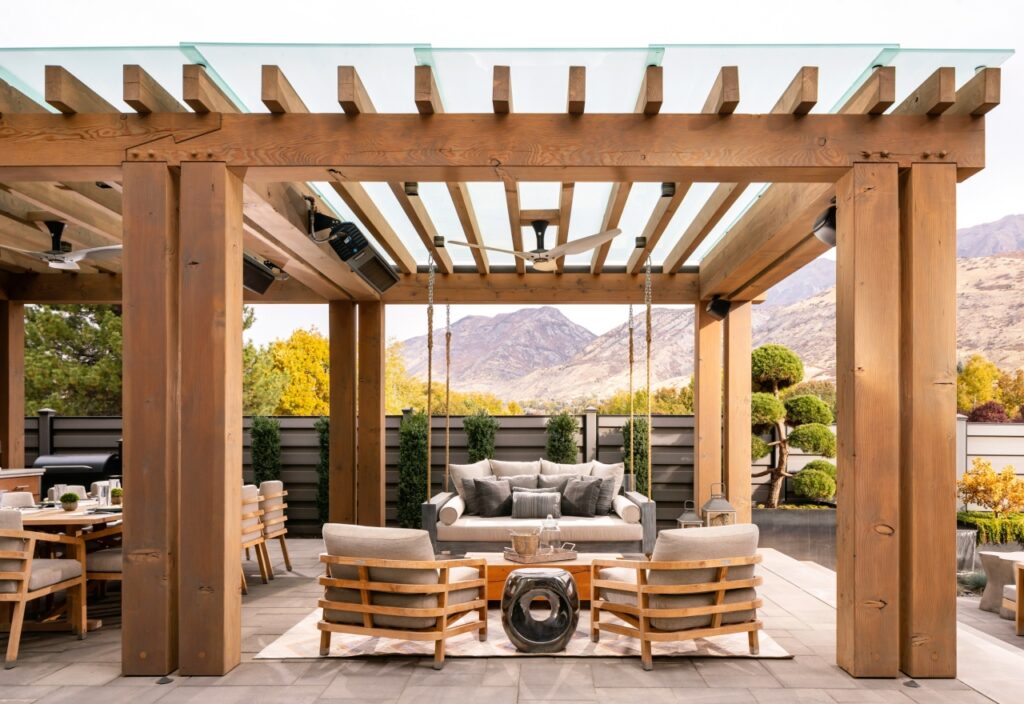 Install a louvered pergola over a long corridor outside the house and enjoy the open-air space all year long.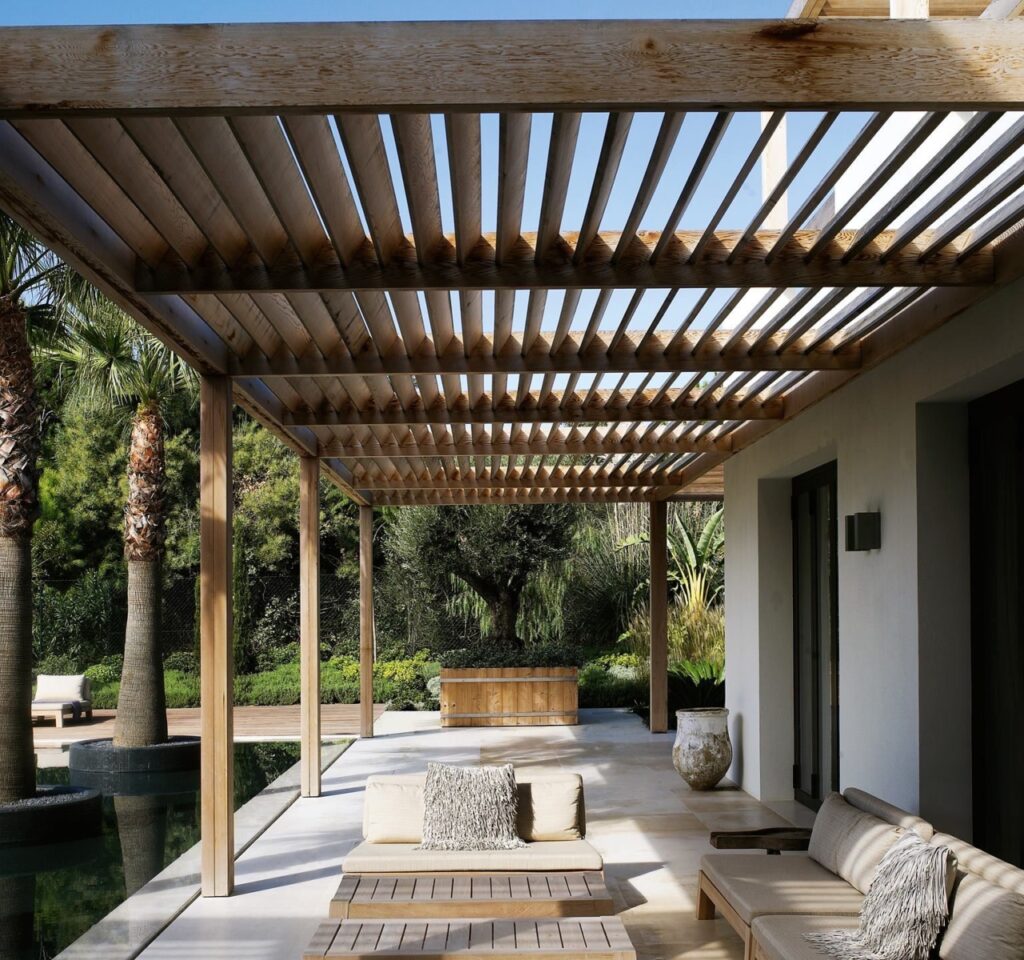 Create a cozy garden corner with a pergola for privacy and shelter. Hang a rustic lantern for a vintage vibe.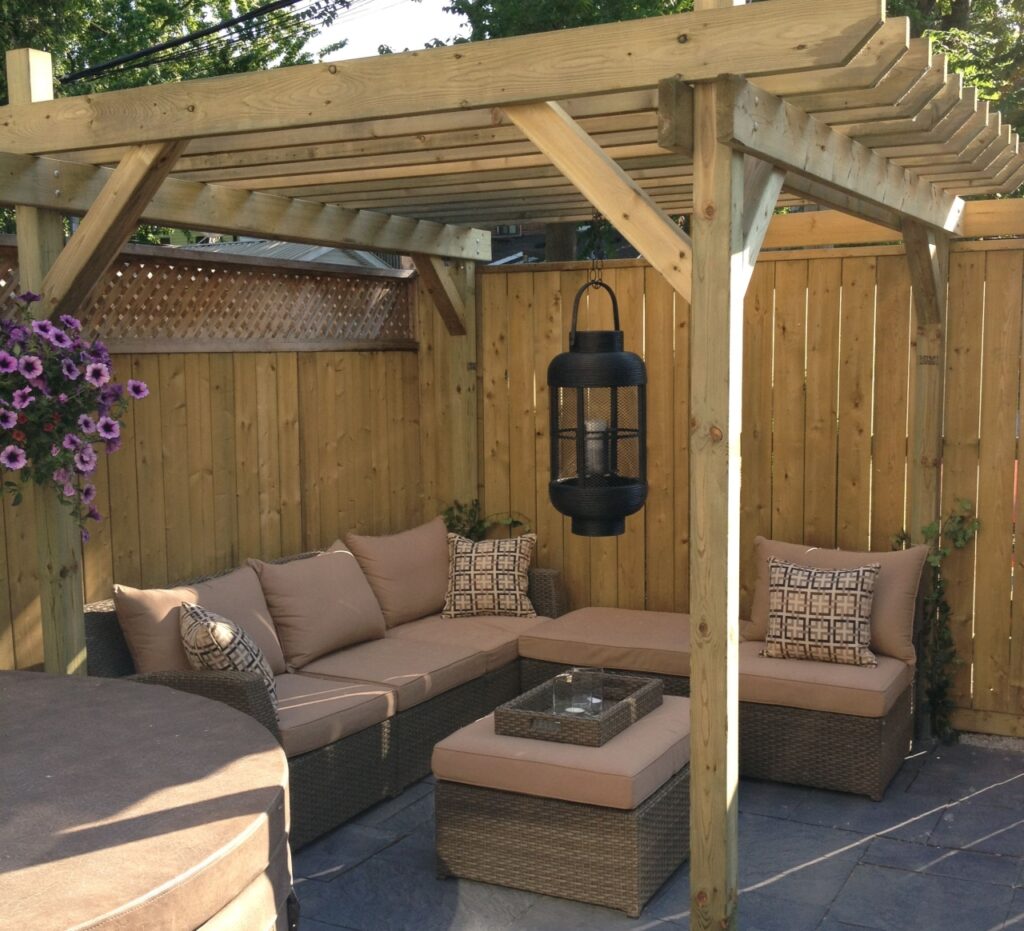 Invest in an awning-style wooden pergola to create a dramatic statement above your door.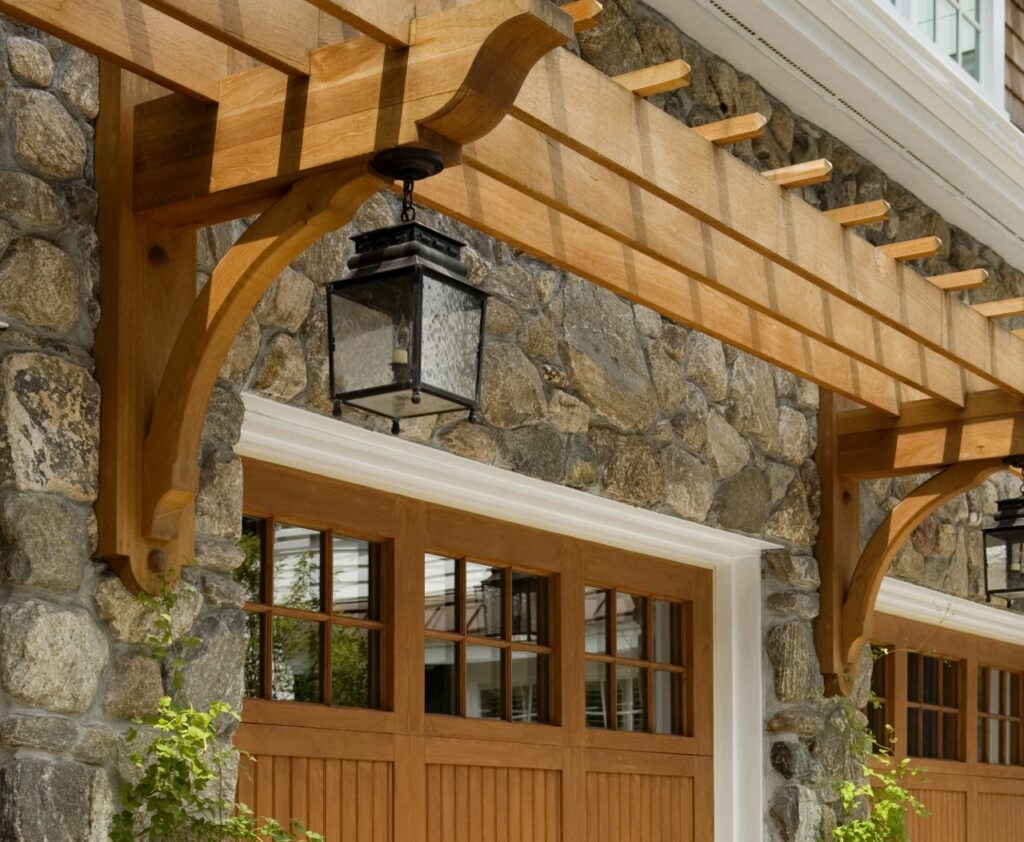 A freestanding pergola will elevate the style of your outdoors while offering an exquisite, breezy space for you to enjoy the seasons.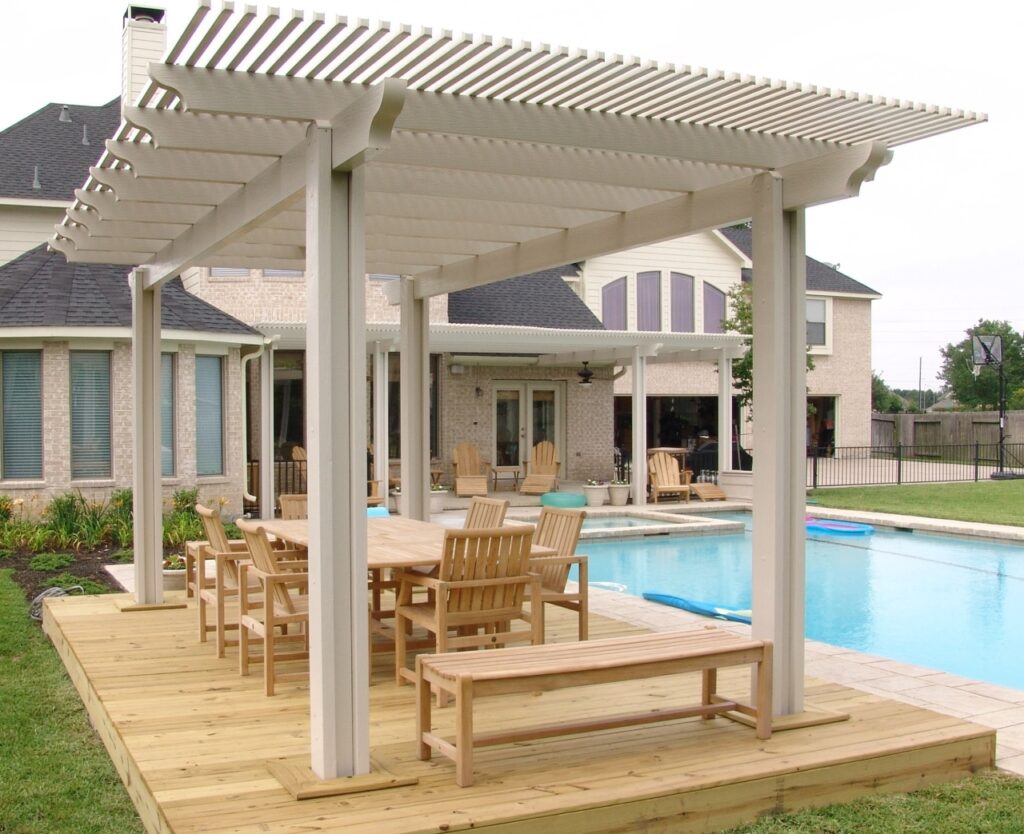 Add ornate screens to create this Mediterranean style, gracing your outdoor pergola.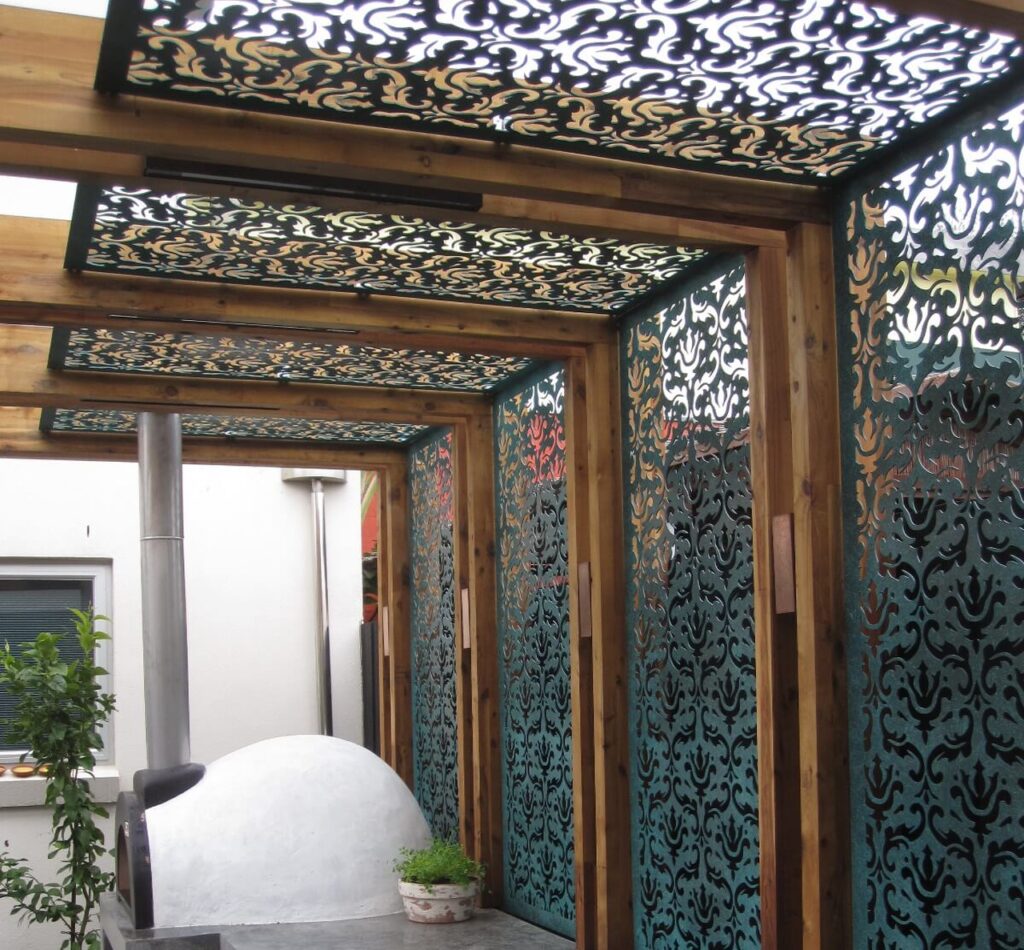 Adding an awning-style pergola in the backyard creates the perfect outdoor sanctuary your home requires. Use it for entertaining your guests or for al-fresco dining.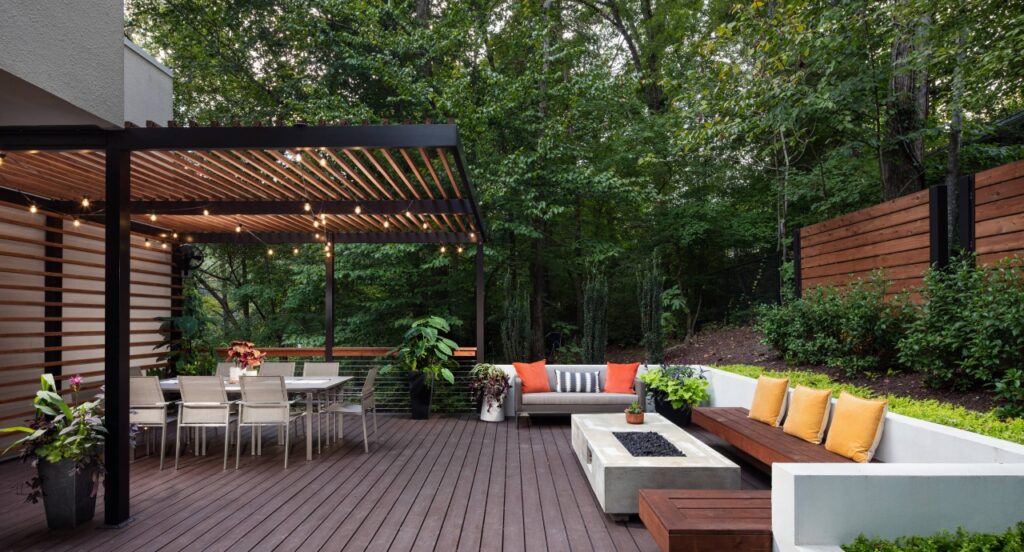 Add a white-wood rustic pergola in the backyard or out on the patio to make your outdoor dining more exquisite.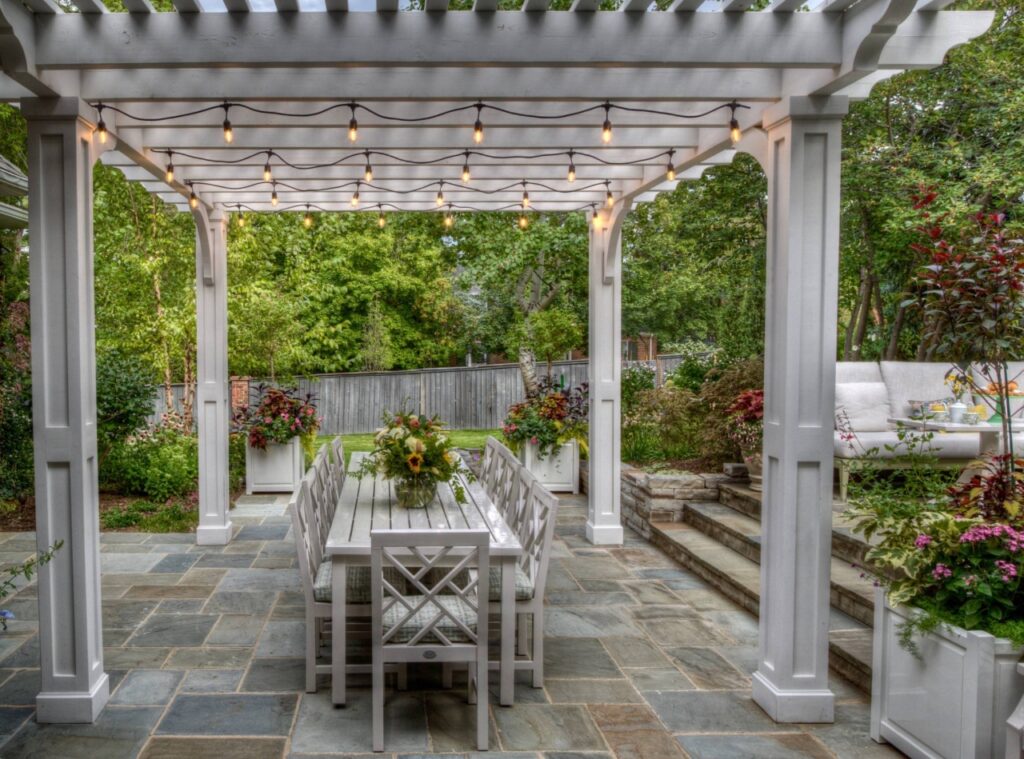 A rustic louvered wood pergola with swings is a design that your large garden needs to add value to the property.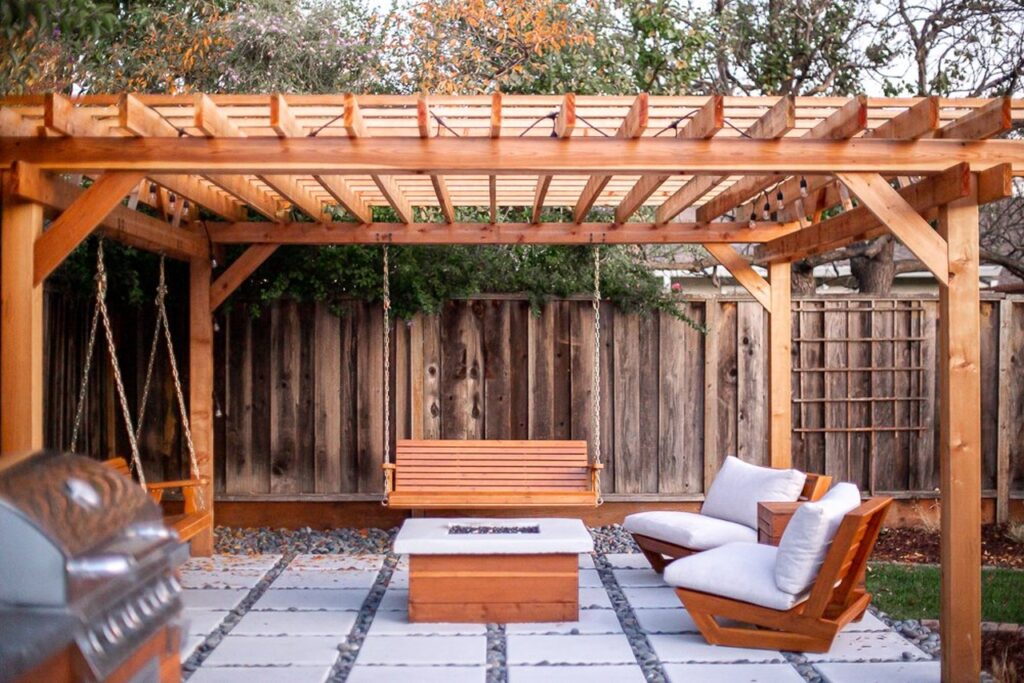 A curtained wood pergola will not only offer style to your space but also provide shade as you enjoy the changing seasons.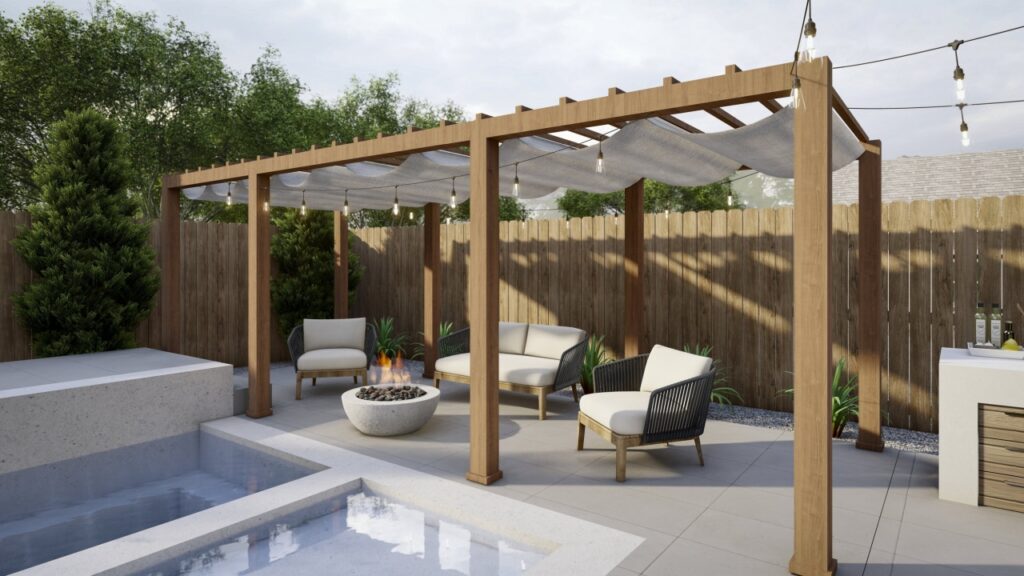 A simple yet elegant wood pergola dotted with string lights makes for a stunning evening lounge.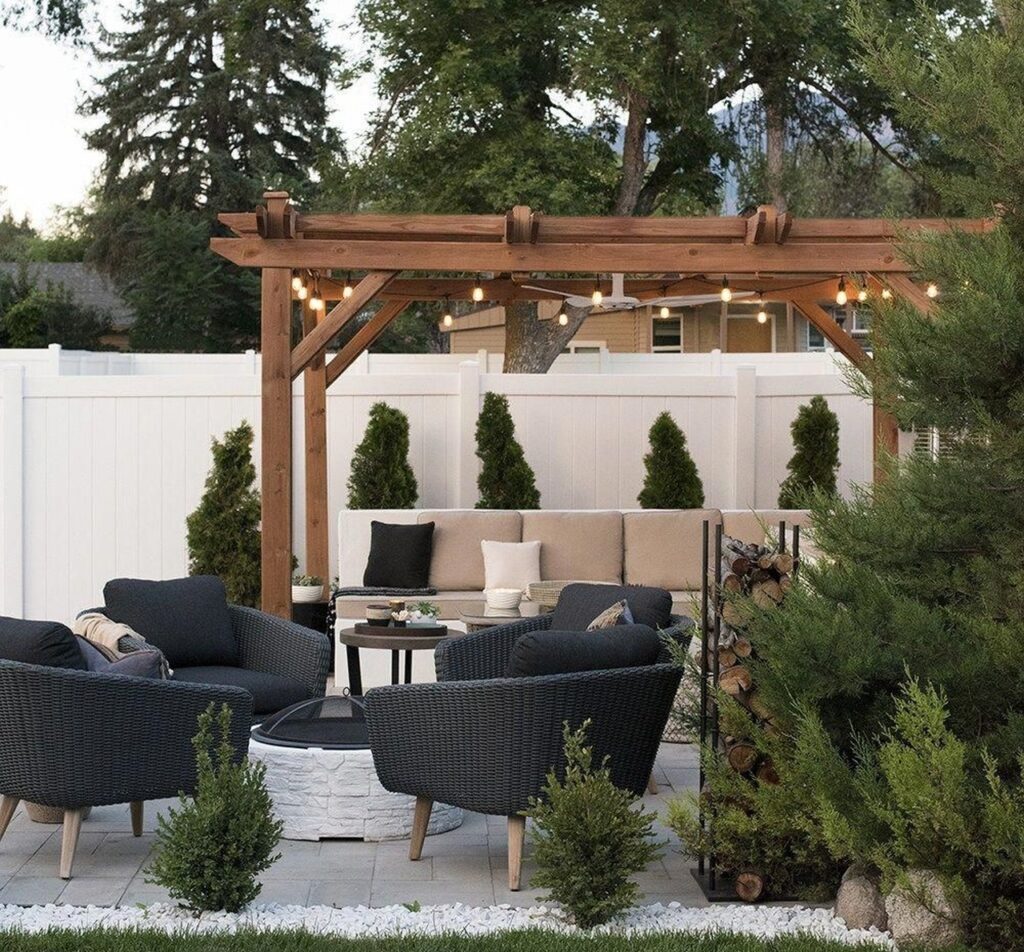 This classic pergola design with curtains is a perfect addition to the outdoor space of a traditional house.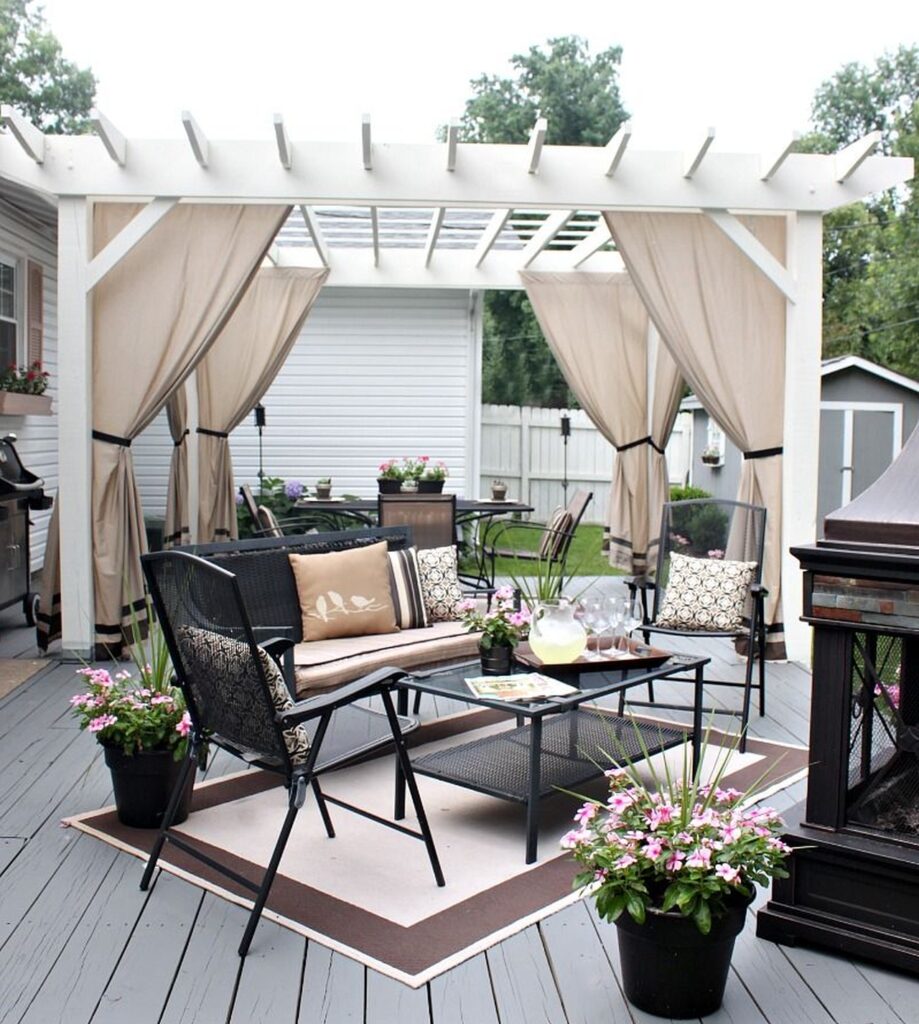 This fireside pergola with vines climbing through the roof is an exquisite addition to any backyard.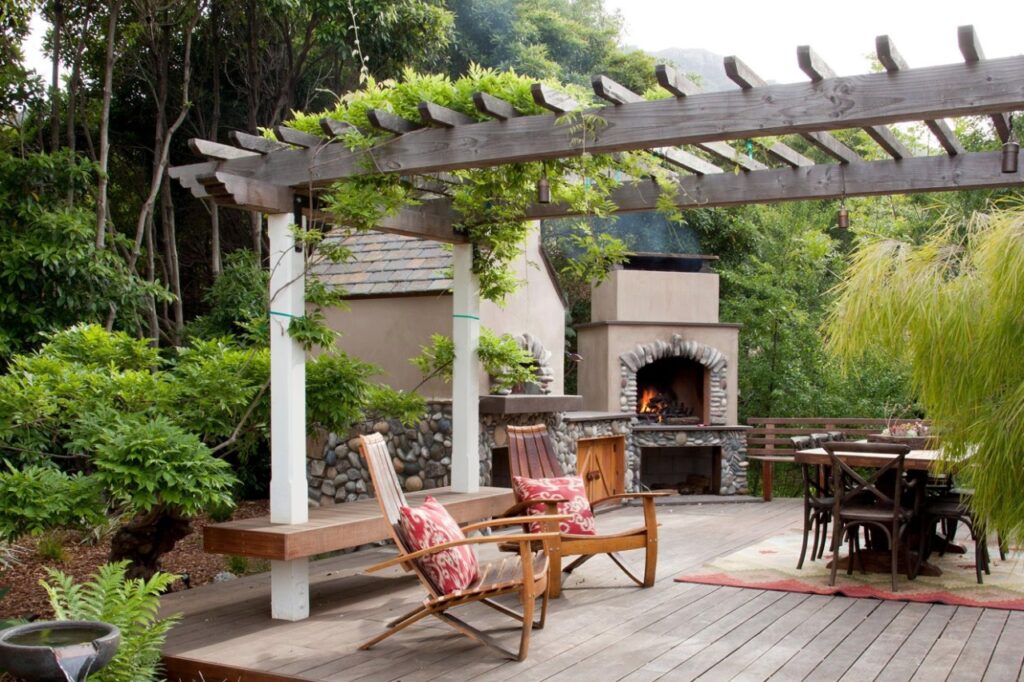 This wooden patio pergola is an elongated feature that can offer shade and shelter for a long patio without a roof.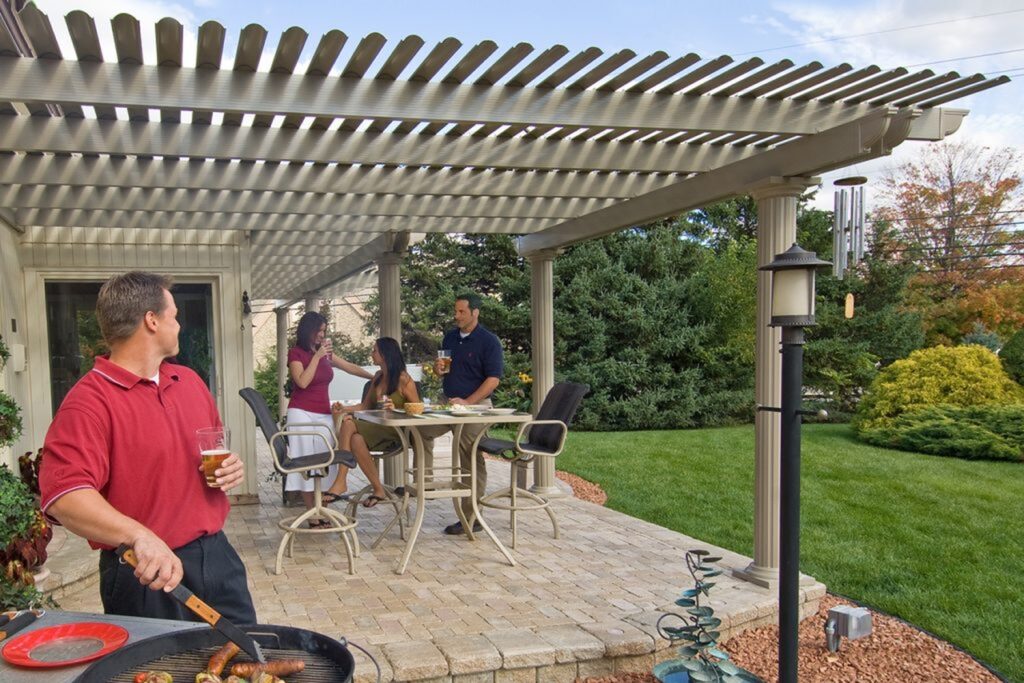 Simple pergola design over an al-fresco dining area is a rustic inclusion that blends with the outdoor surroundings.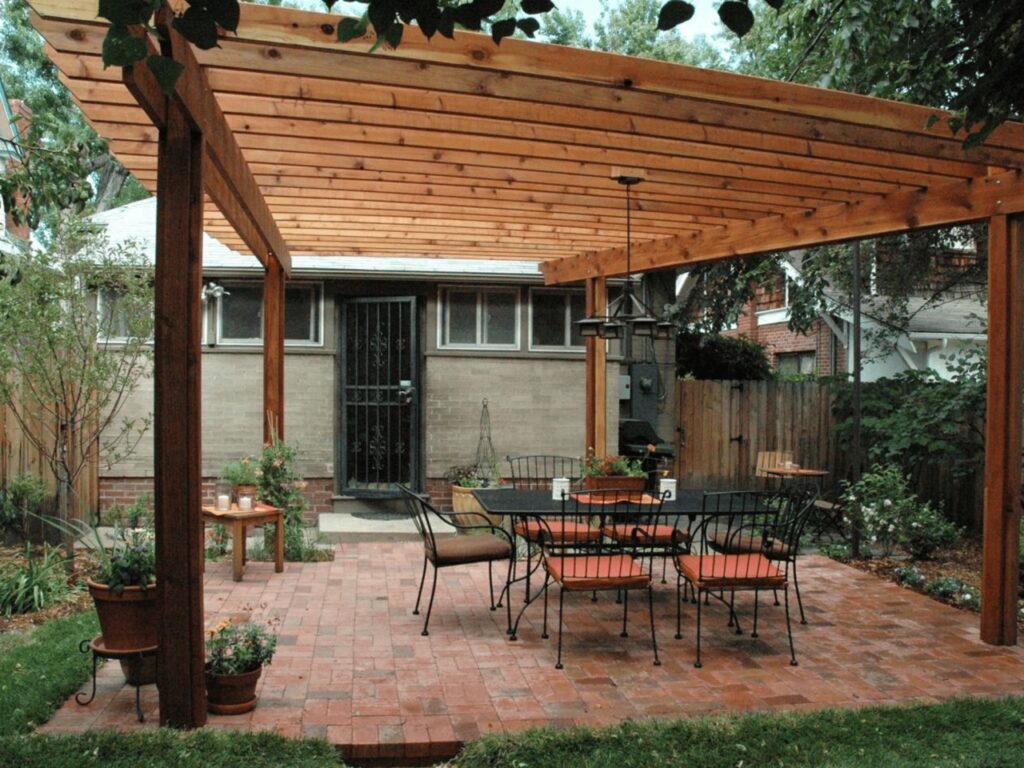 Screened wood pergola design will allow wind to flow through without overwhelming the setting and lend an earthy tone.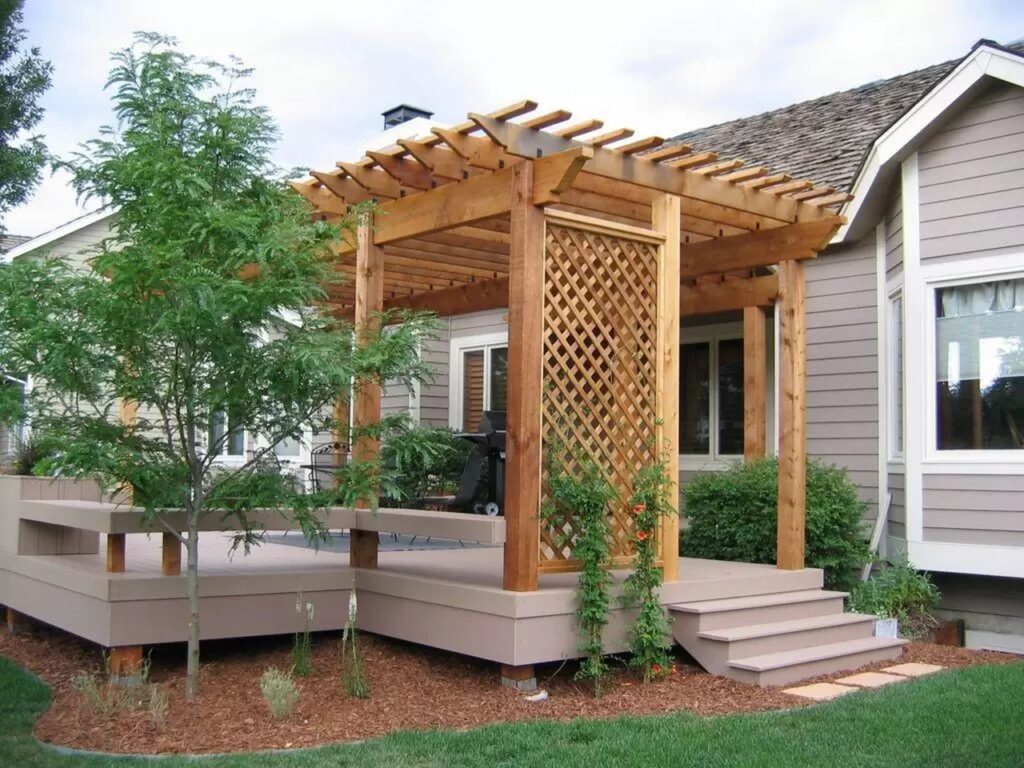 This louvered pergola is absolutely stunning and a perfect addition to any rooftop lounge area.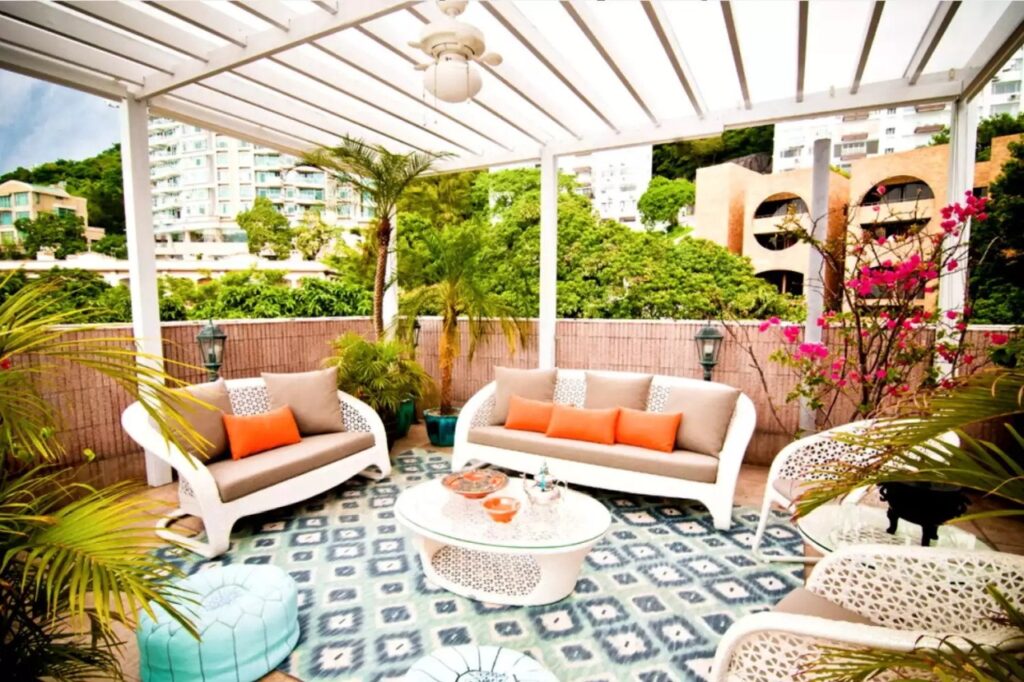 Another example of a wooden pergola with a louvered roof can serve as a green oasis in your outdoors with plenty of flora.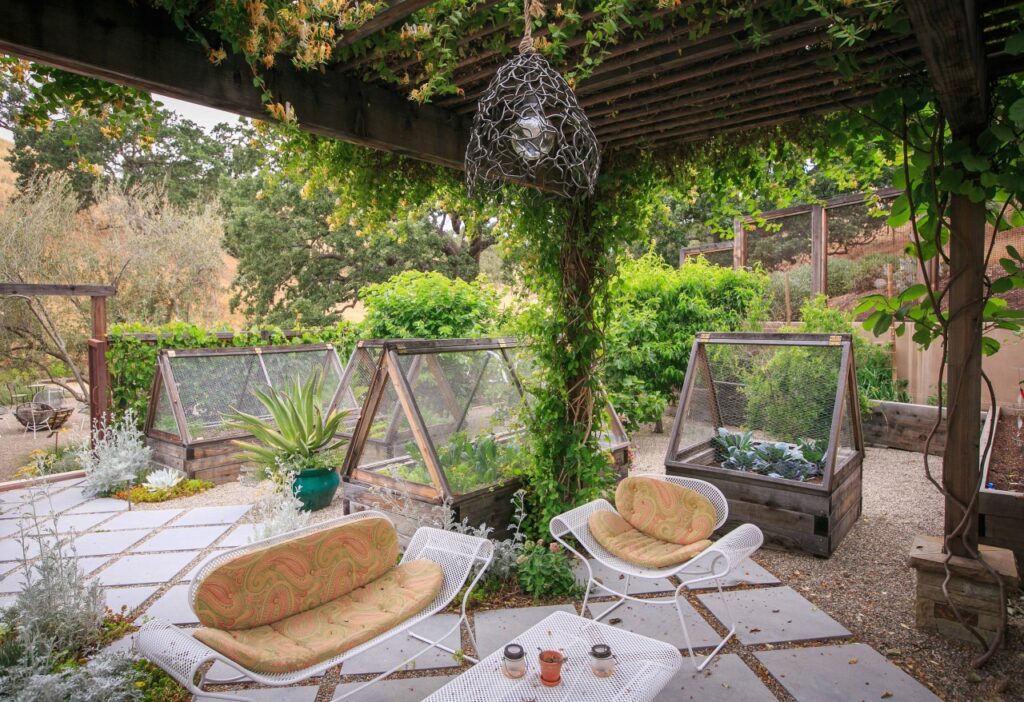 Stained-cedar pergola over a bluestone-paver patio for a home is one exquisite design.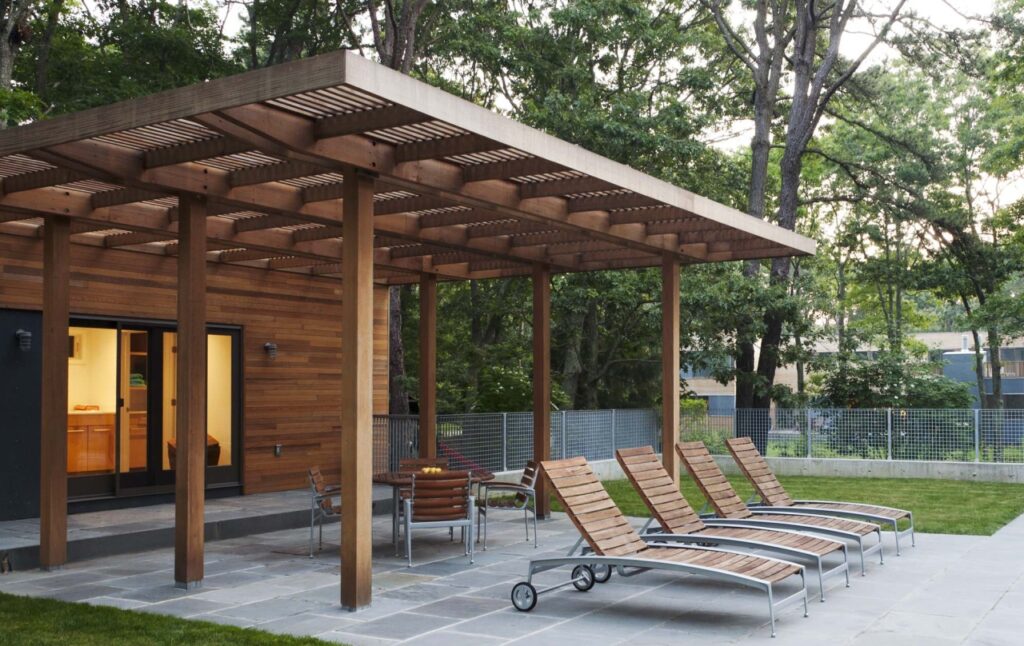 This louvered awning-style pergola adds contemporary detail to your living space.