In the world of tiny houses, a transition from hipster alternative to mainstream phenomenon has grown faster than ever. Astute designers are leaving no stone unturned to bring deviation and maximize space when it comes to these mobile dwellings. Speaking of space, the newest on the block is Escape Tiny Homes Boho Duplex – Twice the Boho, twice the fun!
ESCAPE Tiny Homes has constantly endeavored to idolize sustainable designs that are accepted. A highly mobile and minimalist Boho Duplex with the advantages of spaciousness and environmentally-friendliness sleeps four people in maximum comfort but could sleep an additional four people on a festive occasion.
Two nice things make for a nicer whole, is the philosophy behind this expansive Boho, sitting on dual-axle trailers laying emphasis on affordability. Going against the expected norms, Boho Duplex is a conjoined house measuring 42 feet in total length.
For maintaining privacy, there is no internal communication link between the two units – placed one after the other – yet it offers a double of everything. A pair of separate dwellings in one shell, this house has basic amenities such as a kitchen, bedroom, dining area, living space, and bathroom, twice the number in an ordinary tiny house.
Also Read: Arden Tiny House Boasts Light-Filled Interior With a Loft Skylight
Finished in cedar with self-contained interiors, the tiny house greets you with a queen bed featuring cleverly integrated storage. Adjacent to it is a wall-mounted TV, a small couch, a flip table, sliding windows, and a few cabinet drawers. The soft white hue embellishing this dwelling radiates a homely vibe. A built-in AC and heat pump make this house suitable for weathering all climatic conditions. A great little kitchen lies near the lounge. It has all the comforts from an induction cooktop to a full-sized refrigerator, a microwave space to a washer and dryer for comfort.
Escape Tiny Homes Boho Duplex has a small but deep sink that sits above the full-extension soft-close drawers. A mighty closet for storage stands at hand. Adding an edge is a full-size wardrobe right at the entrance of the petite bathroom. The bathroom offers a one-piece full shower, flusing toilet, small sink with vanity, and a large wall mirror. A wraparound floating shelf extends into the bathroom for storage purposes.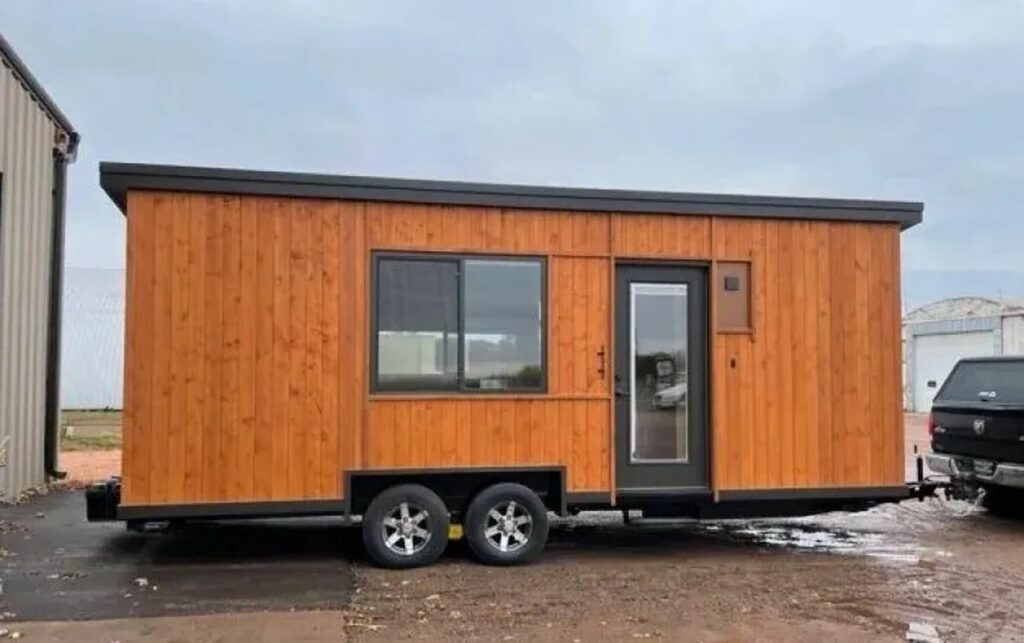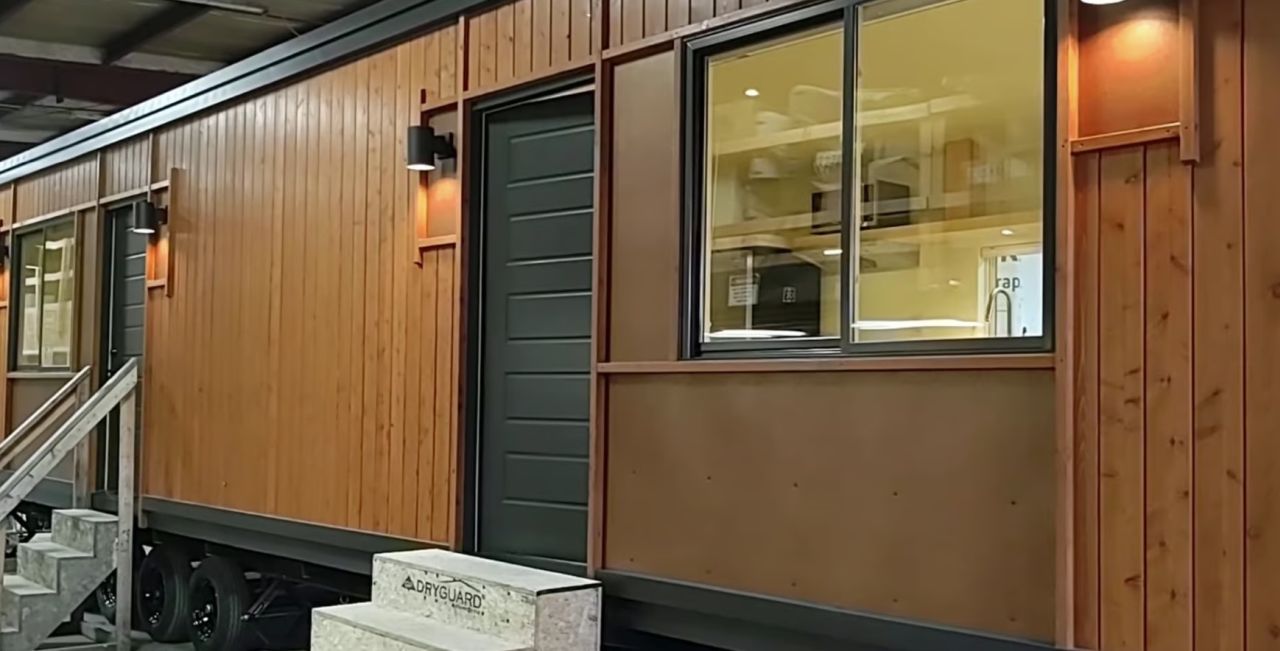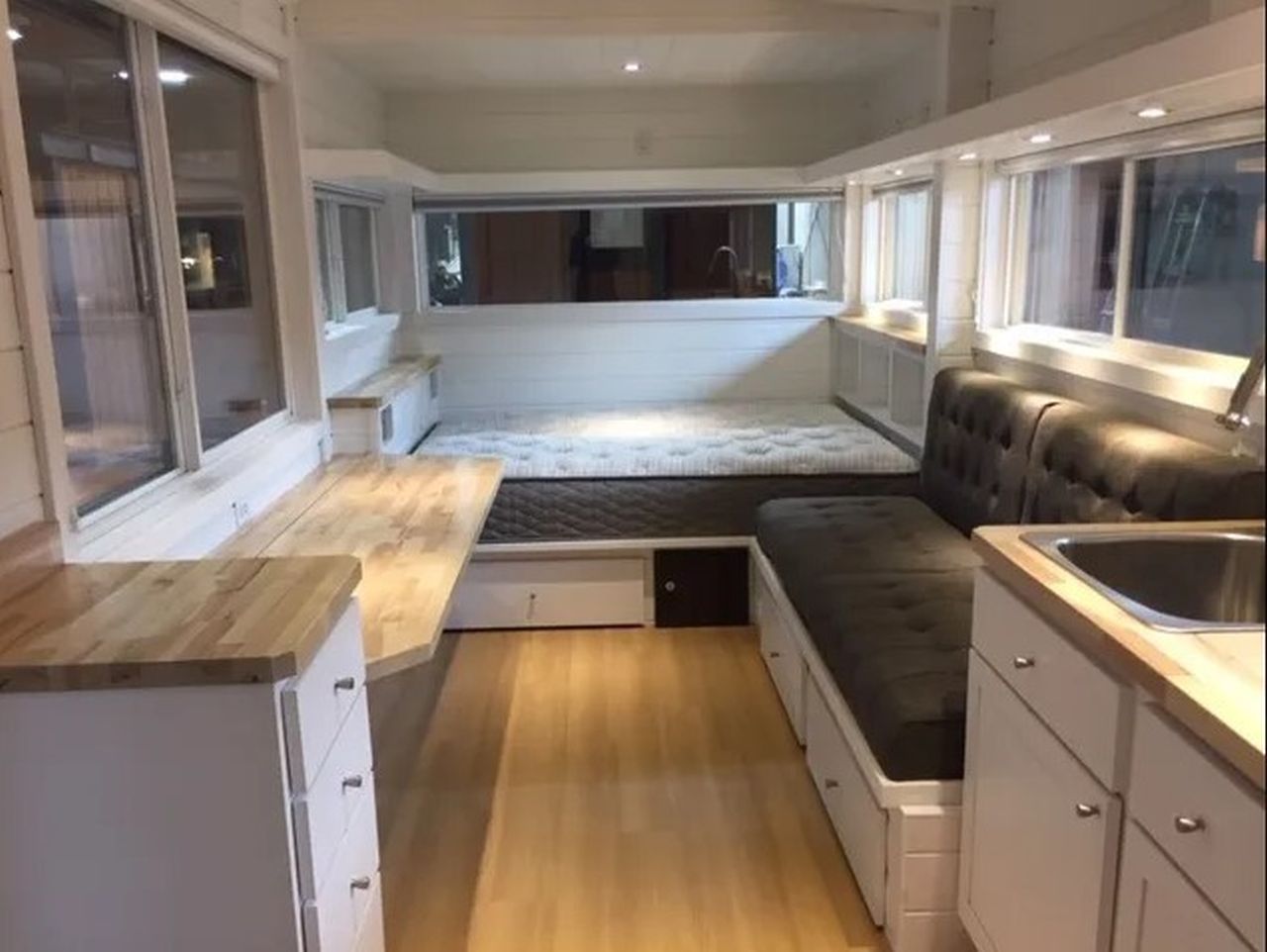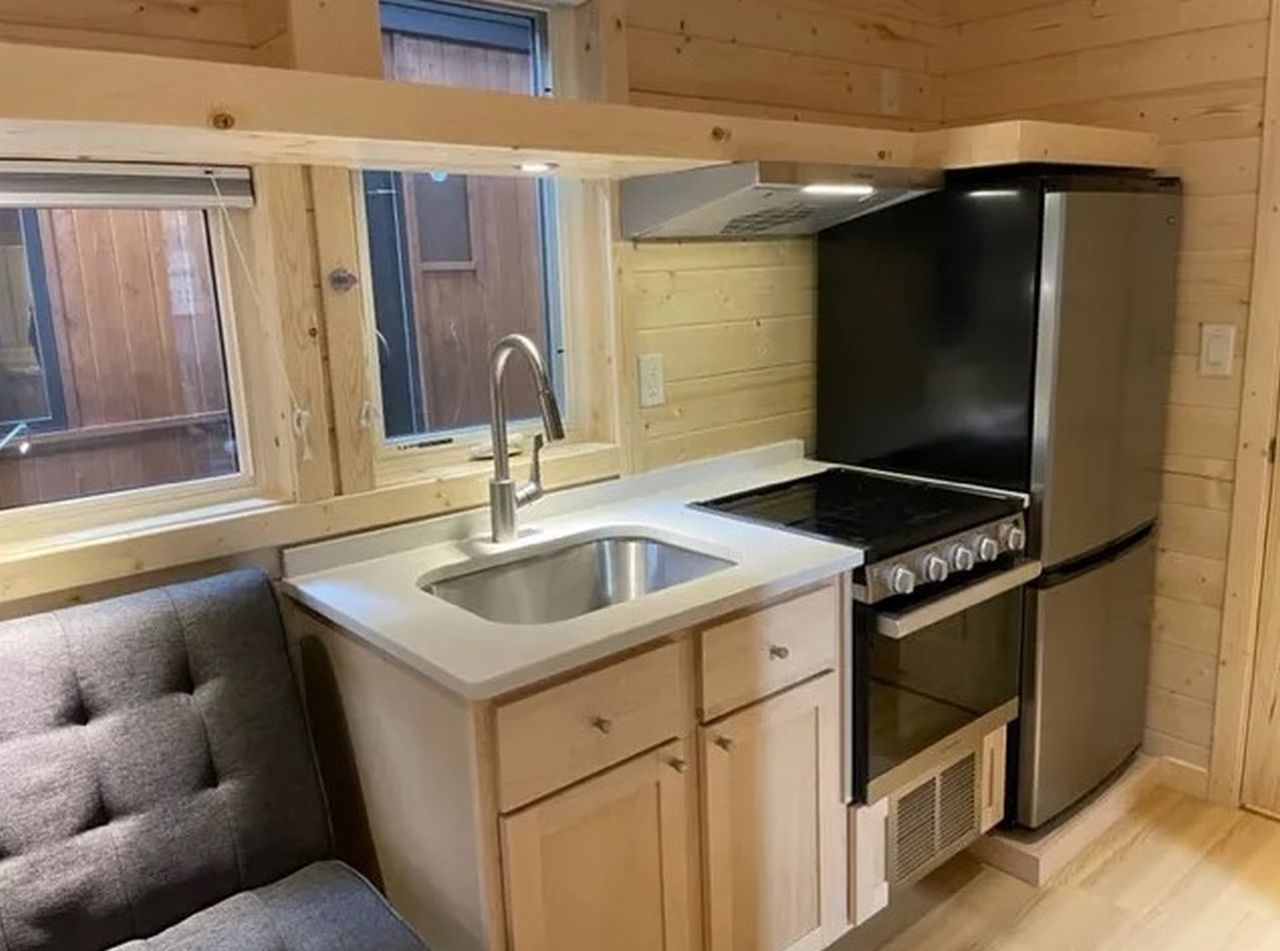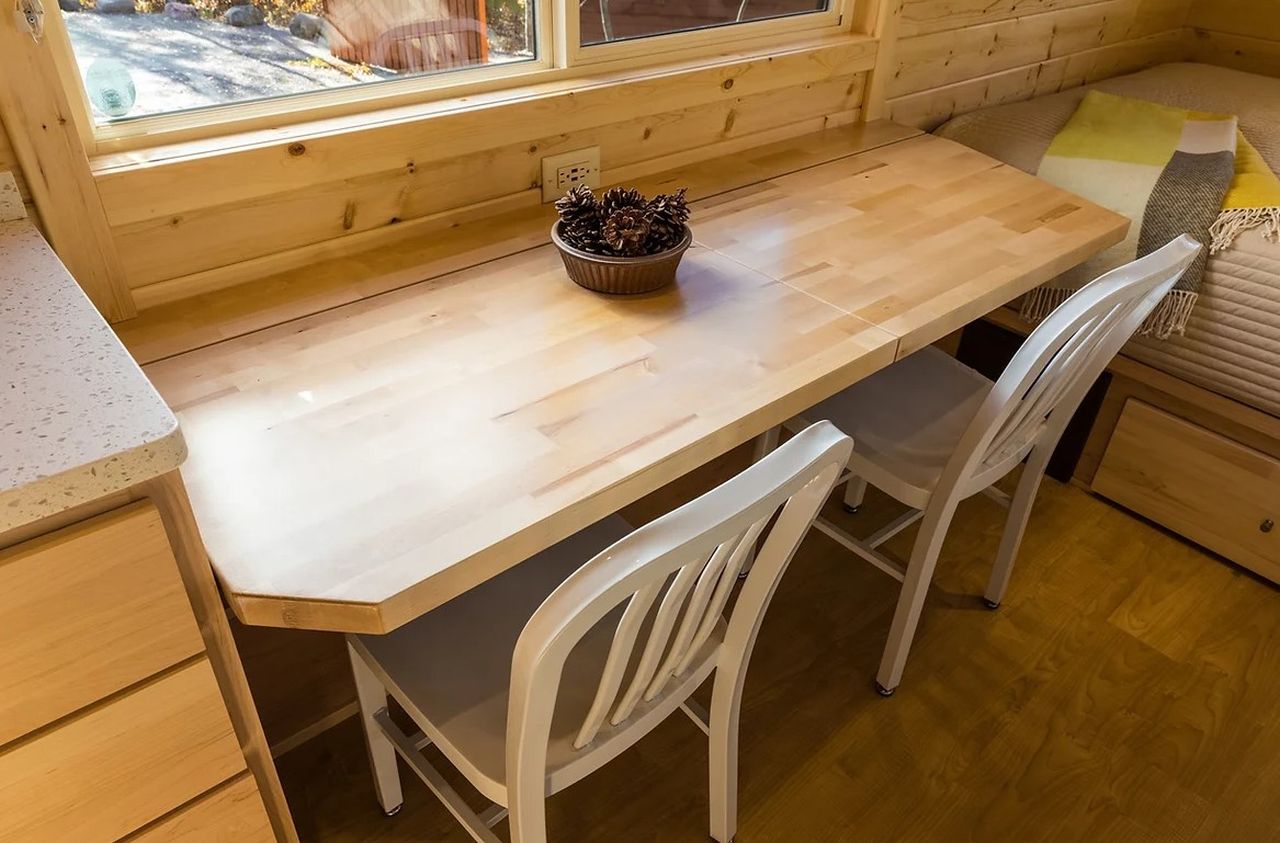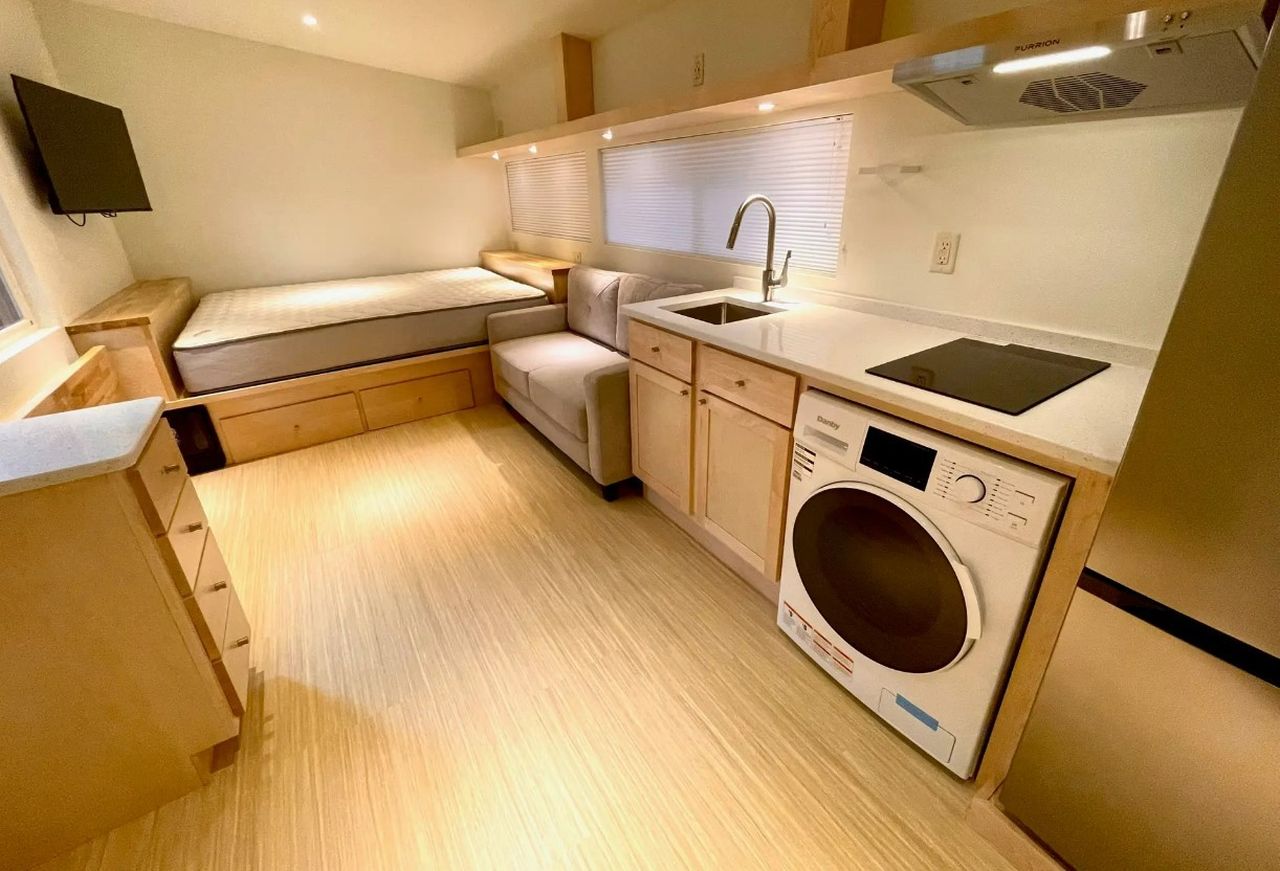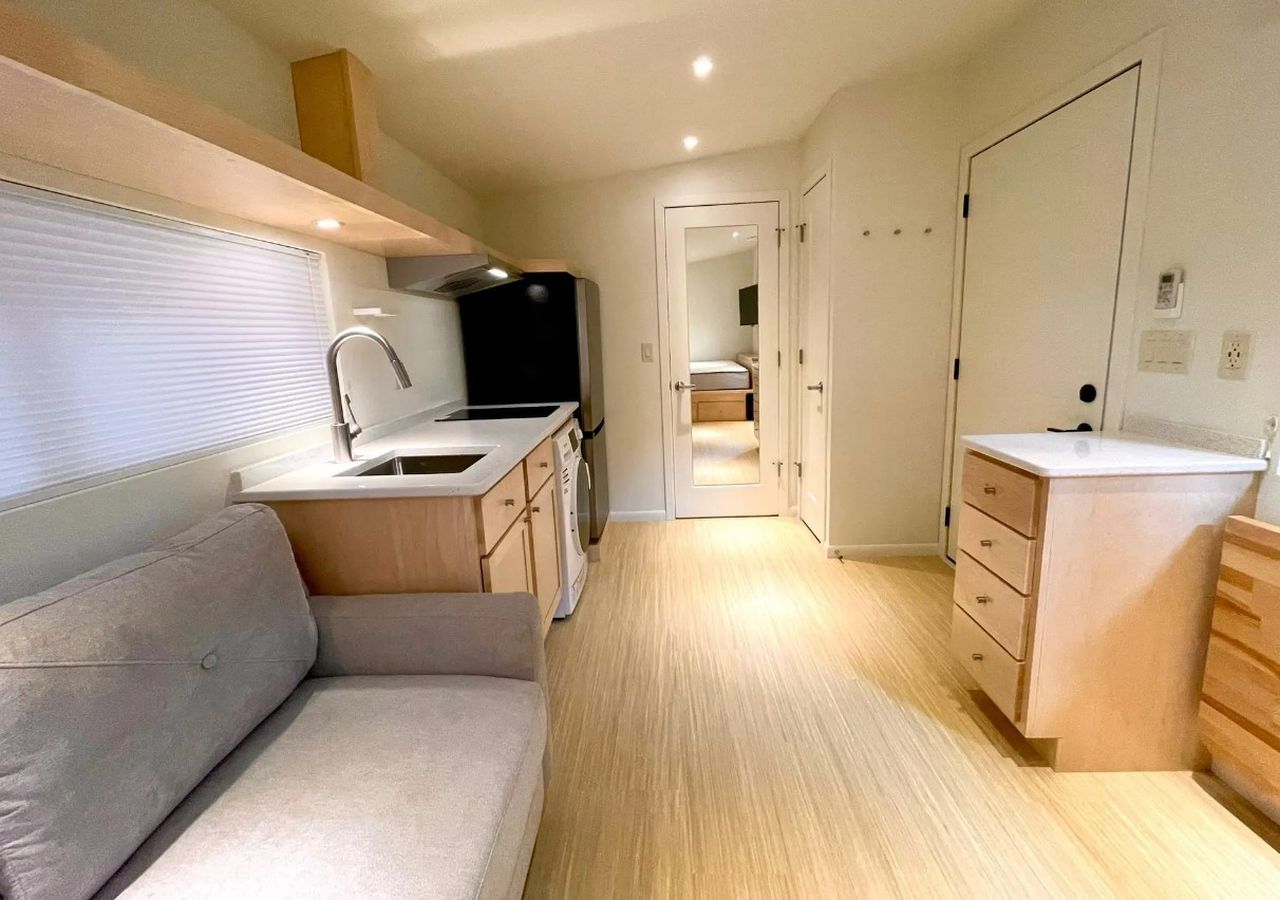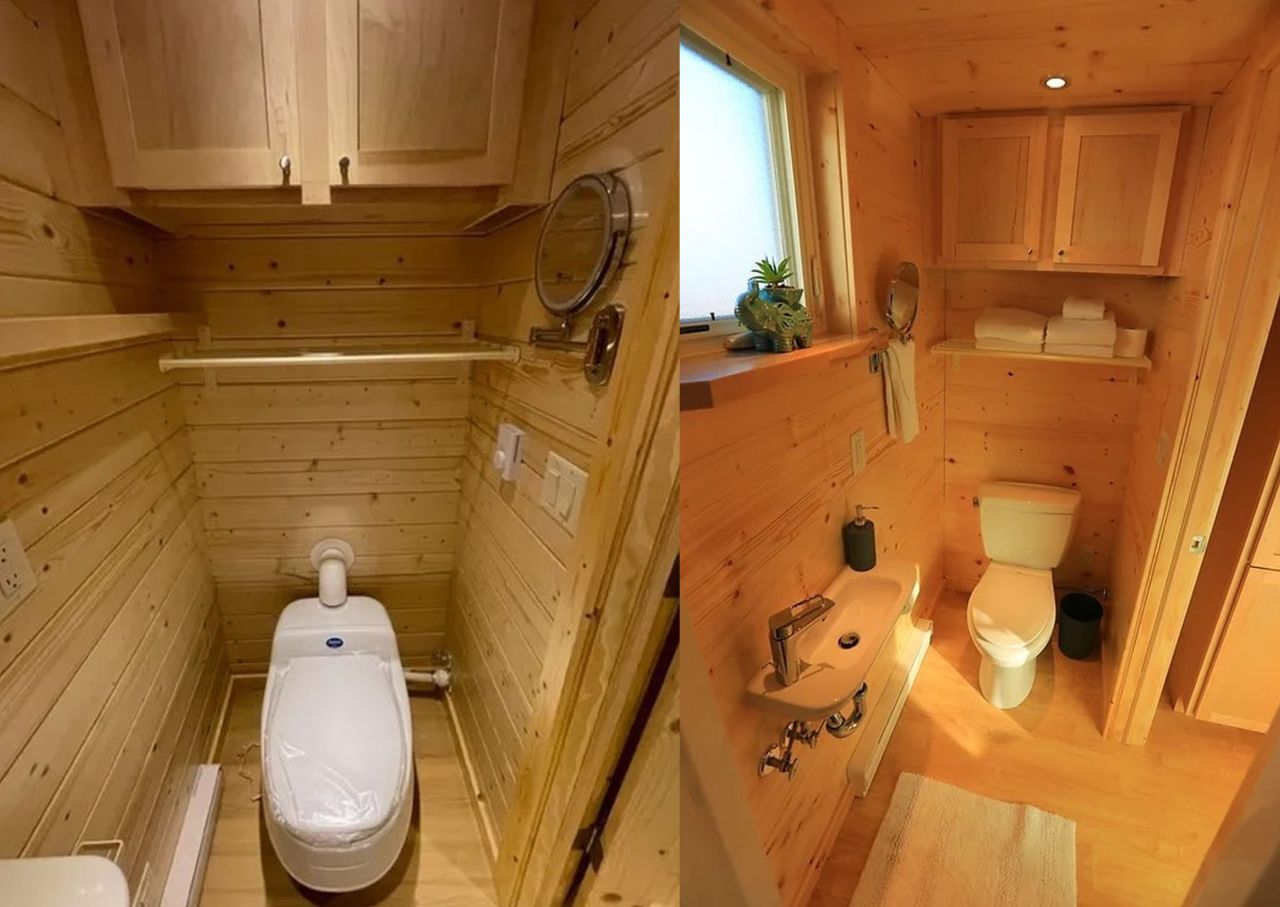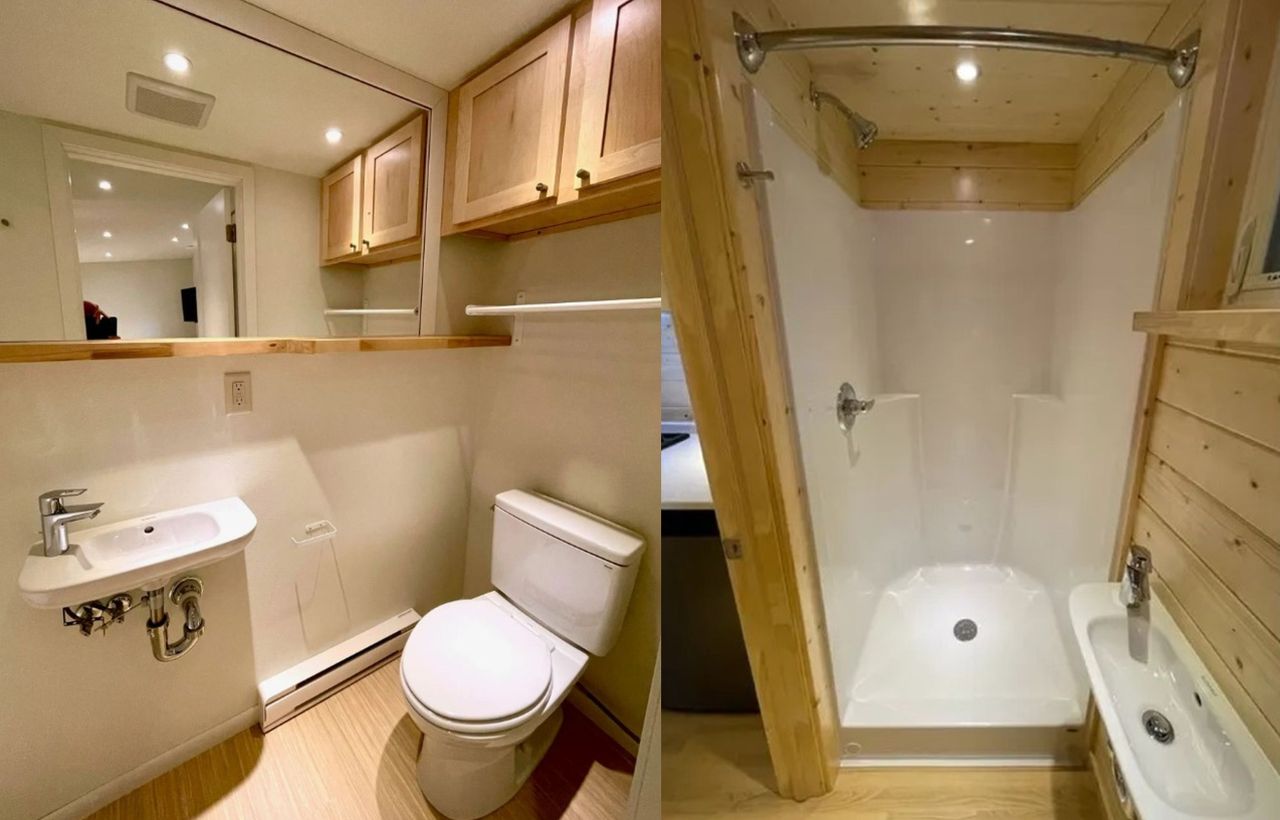 Via: Tiny House Talk