From R2-D2 can coolers to Darth Vader-inspired fire pits, Star Wars home accessories have been around since the beginning of the popular Sci-Fi franchise. Space geeks love to collect or create their own DIY Star Wars characters to entertain themselves and their friends. But there's one Calgary man who has been making Star Wars fire pits to help his ailing sister.
Ron Spragg, Calgary-based family man, and volunteer baseball coach creates fire pits inspired by Star Wars characters in his spare time. So far he has created various fire pits, which closely resemble some of the popular Star Wars characters such as R2-D2, Stormtrooper and Darth Vader. But Darth Vader fire pit is gaining more attention on the online shop.
Spragg is raising all the money from Vader fire pit to help his sister, Melody Eschete, who was diagnosed with Lyme Disease and lost her career. Now, she is trying to go back to school and undergoing treatment in Louisiana. Eschete has no idea that a fire-breathing Darth Vader will be rescuing her until she found out while browsing her brother's Etsy shop and suddenly saw a section where Spragg describes wanting to help her.
Eschete burst into tears after knowing all the efforts her brother is making just to help her. She mentioned in an interview that past few years have been most intense with medical treatments costing almost $6,500 per month. Although her husband's insurance helps, but can't cover everything. Therefore, Spragg is also doing his bit to spread awareness about the disease, while raising money for his sister's medical treatment.
The striking Star Wars-inspired fire pits are available on CalgaryCreativeWork starting from $432. You can encourage Spraggs's efforts by purchasing any one of the Sci-Fi fire pits you like.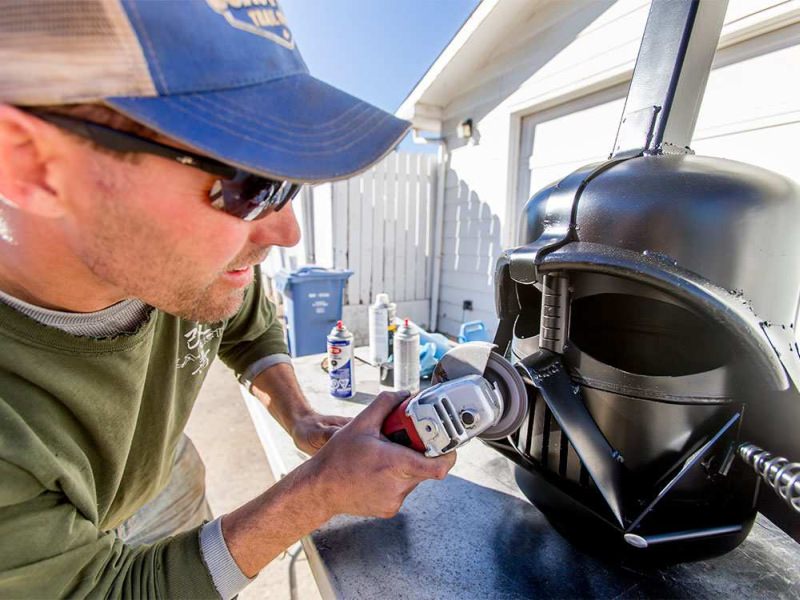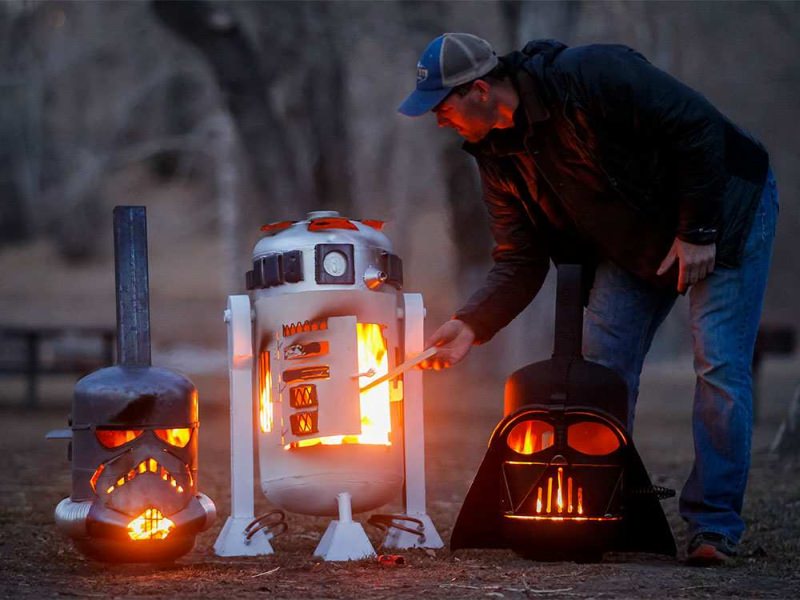 Via: CalgaryHerald