Most of the RVs you'll see around are nearly similar in shape but here's a unique concept that might grab your attention outrightly. Hoshino Resorts Alts Bandai in collaboration with Toyota and Japan Camping Car Rental Center (CRC) has developed Camakuruma, a unique camper van concept that is designed with the motive to make traveling to the ski resort more enjoyable.
Its name Camakuruma is derived from the Japanese words Kamakura which means igloo and Kuruma which translates into car. There are complete white walls and ceiling for bright living space within.
The interiors designed by Nippon Design Center boast a distinctive three-dimensional appearance. The 2.5D printing technology by Toyota is used to create the feeling of an igloo inside, which means the user can experience snow and mountains, from the start of the road trip. There is a small kitchen, a cozy living room area, and a double bed inside like any other RV.
Also Read: Bowlus' Savvy Makeover for its Travel Trailers Shines with Improved Interior and Exterior
This project is created to highlight the available RV camping adjacent to Alts Bandai, a Hoshino ski resort in the Fukushima Prefecture.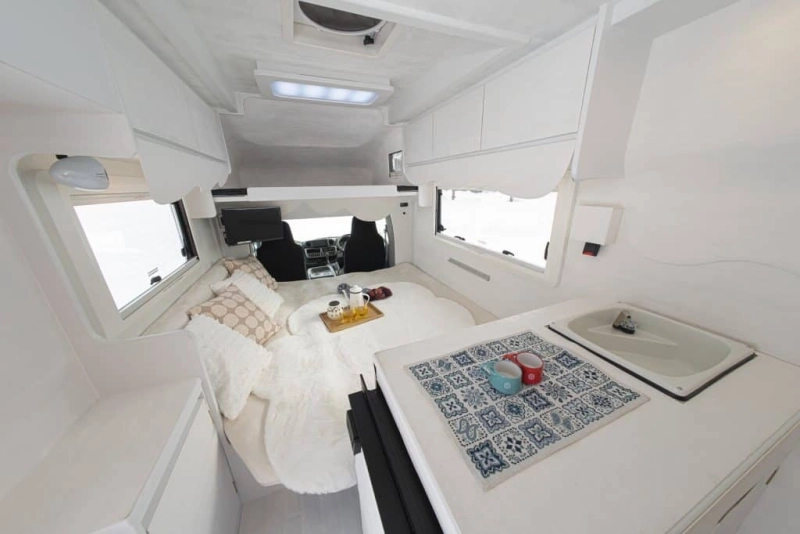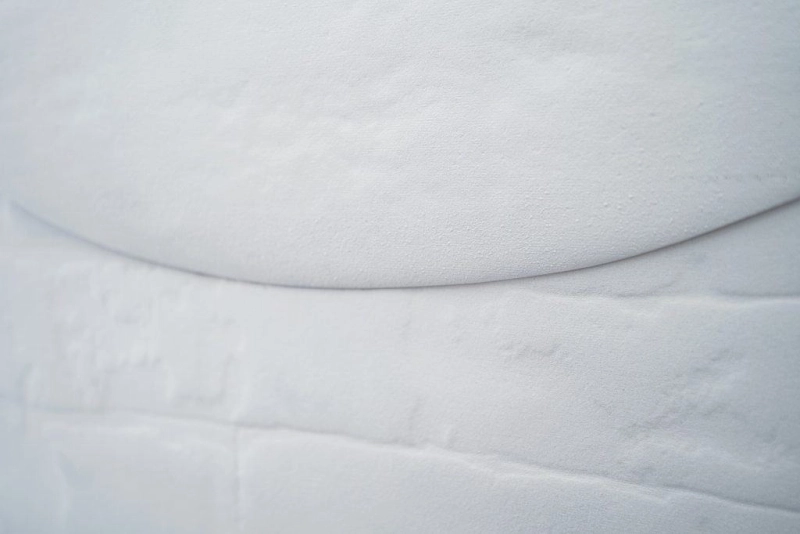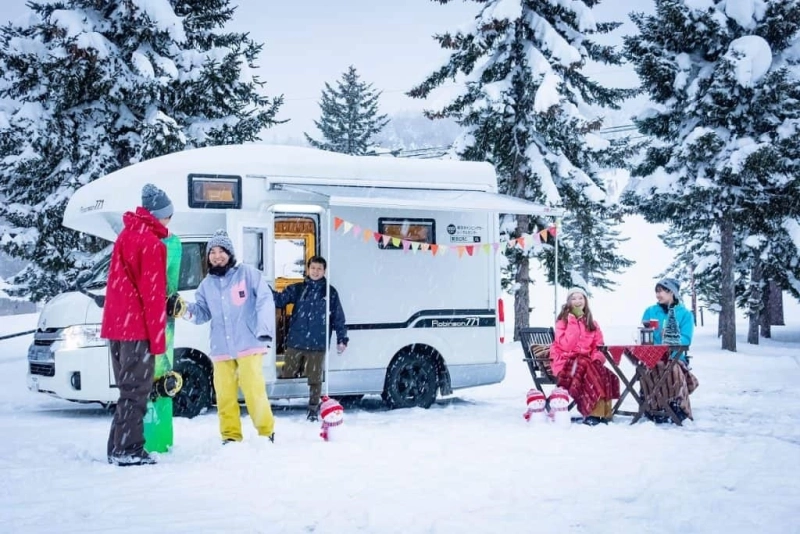 Via: SpoonTamago/Newatlas