To make their dream home in the middle of floating gardens and watch the sun go down behind the mountains, A Canadian couple (Wayne Adams, a sculptor, and Catherine King, a retired ballerina, and carver) has created their own self-sustainable floating island near Tofino, British Columbia. This private island dubbed Freedom Cove comprises twelve interconnected platforms that include home, art gallery, lighthouse, five greenhouses, and a dance studio.
The romantic duo had decided to create their personal off-grid space back in 1992 and took almost 20 years to complete the floating home. Ever since they have been fishing and growing veggies and fruits in their own greenhouses for their food. Moreover, they support themselves by selling artworks in local shops and even supplement their income from freshly grown food.
The entire floating island is self-sufficient, it is installed with 14 photovoltaic panels to generate electricity, has a rainwater harvesting system and natural water bodies for drinking water. The lighthouse doubles as shower and building of the entire private island are painted in bright teal and pink, giving eye-catching appeal to the whole architecture.
The couple lives here full time and has raised their two kids in this extraordinary living space, enjoying the complete off-grid lifestyle. This spectacular floating island also serves as a hotel, which attracts many visitors looking for a simple yet peculiar vacation. Visitors are welcomed here the entire summer from June to September. For more information about tours and bookings, visit Browning Pass.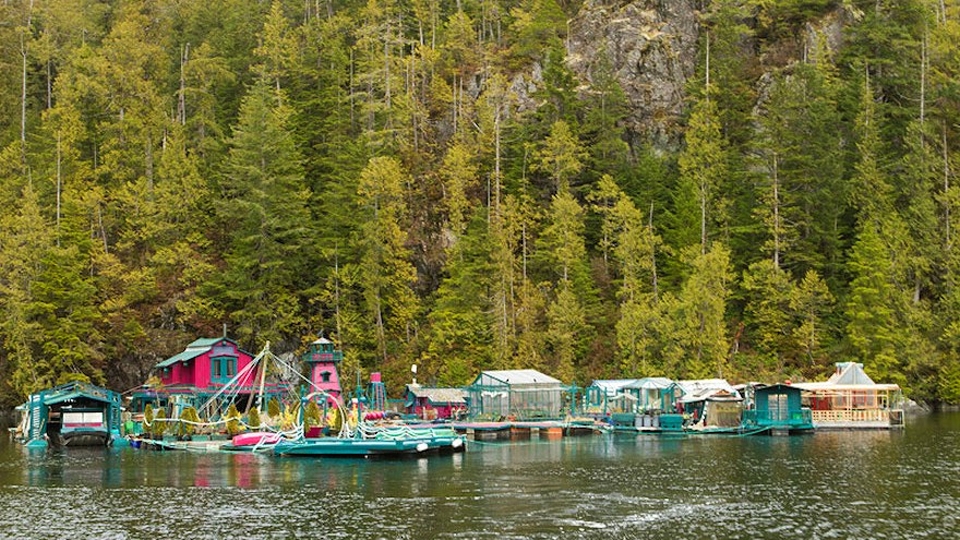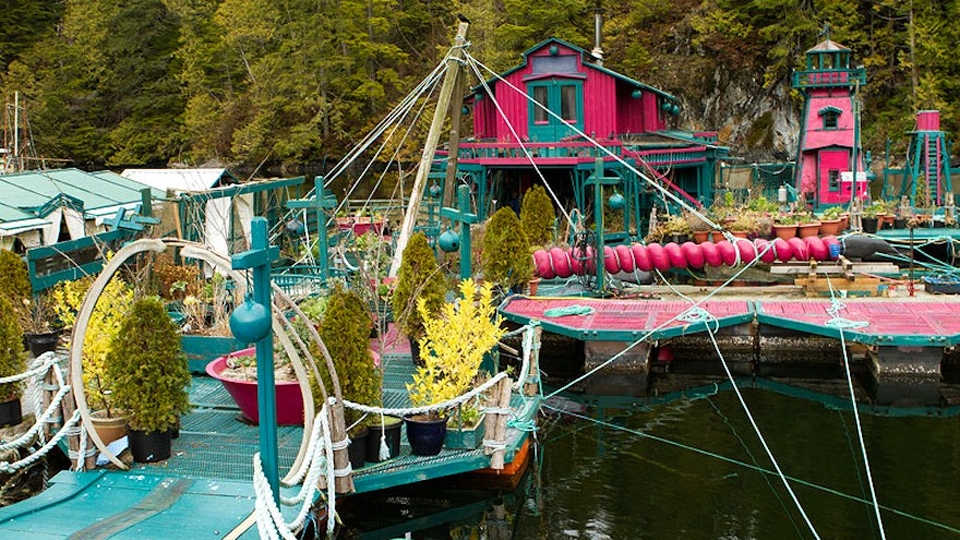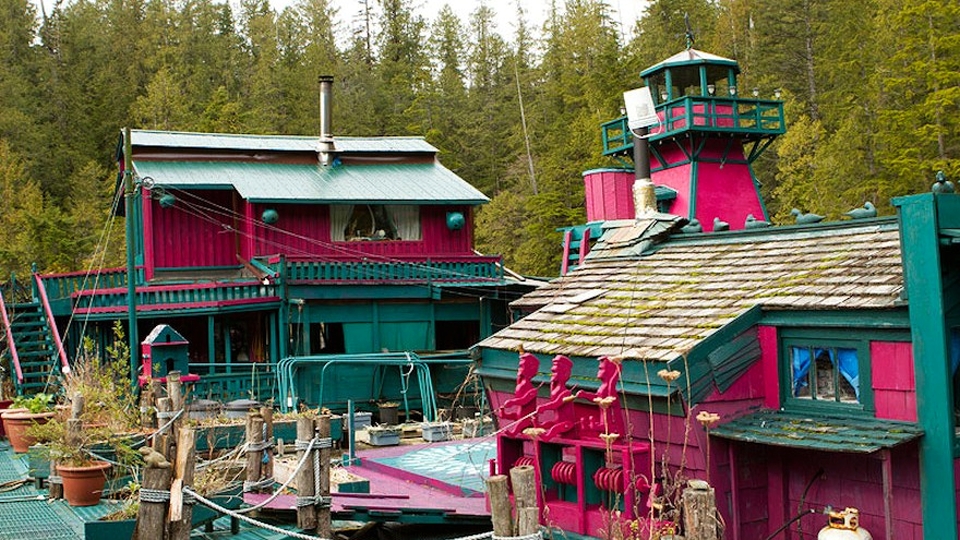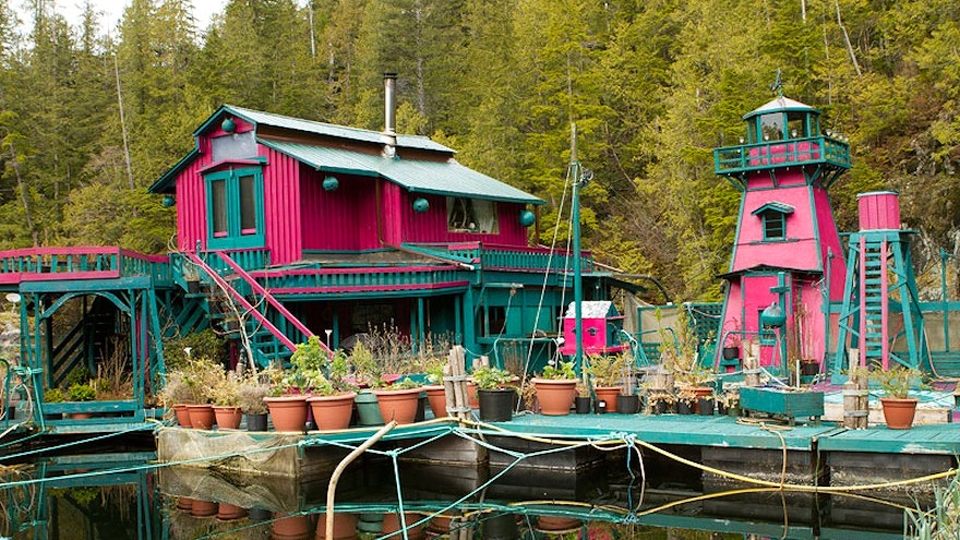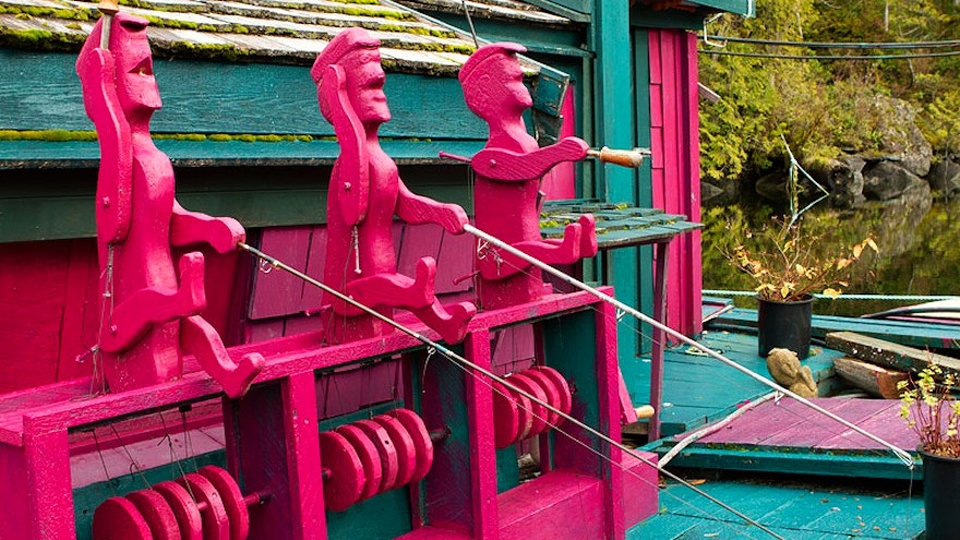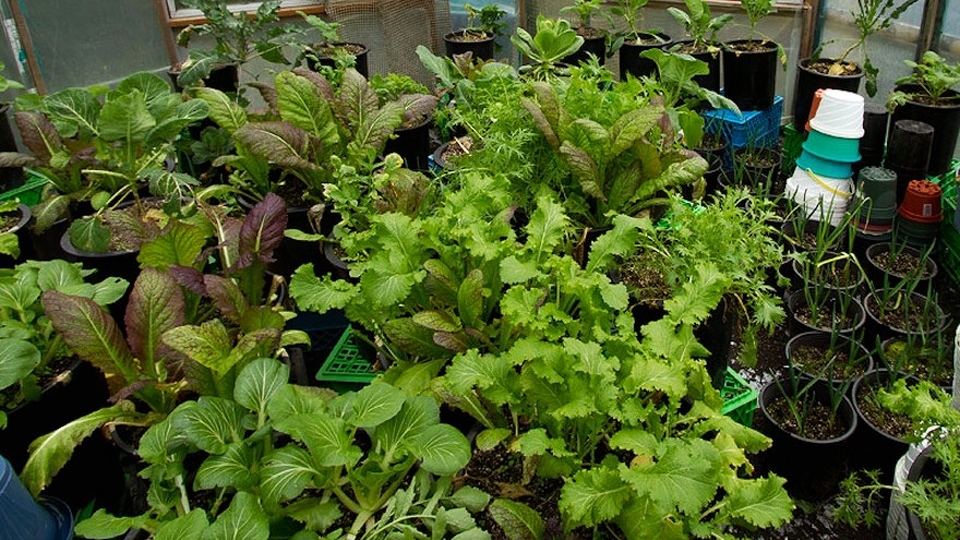 Via: DesignIndaba