Paarman is a luxurious interconnected cylindrical treehouse, situated amidst the beautiful thickets of Cape Town, SA. The treehouse is gaining popularity because of its unique architectural design and luxurious interior settings. It is a perfect summer retreat, and staying in Paarman treehouse will make you feel connected to nature.
The Paarman was designed by local firm Malan Vorster Architecture interior design. Unlike other treehouses, this one is not built on an actual tree. As it is placed on stilts and on the highest portion of a slope, you will surely find it eye-pleasing. The house is designed to admire the appearance of trees and panoramic view of the forest surrounding it.
The four-storey cylindrical treehouse's exterior is made of corten steel ramp, beautiful architectural marvels, tough glasses and timber slats. Outward tough glass's windows toward the forest and beautiful landscape compliment the natural environment of the wilderness. Glass windows will let you enjoy the forest view from inside the treehouse.
The Cor-Ten steel ramp will lead you to the main entrance, and you will enter the house via a swirling staircase underneath the abode. The beautifully made spiral staircase connects all the four stories. On entering the house, you will see a living area with elegant wooden ceilings, wooden floor and contemporary furniture. Each of the semi-circular bays is designed for different functions, including a patio, a dining table and the main staircase.
Entering the second storey you will reach the master bedroom that features a void enclosed by a balustrade with views to the level at the front. The en-suite bathroom is built in the nook area near the bedroom.
You can enjoy your afternoons and evenings sitting on the balcony and admiring the natural views of Cape Town forest. The balcony is designed with grace and has relaxing seating arrangements.
You can enjoy some intriguing pictures of Paarman cylindrical treehouse for some design inspiration.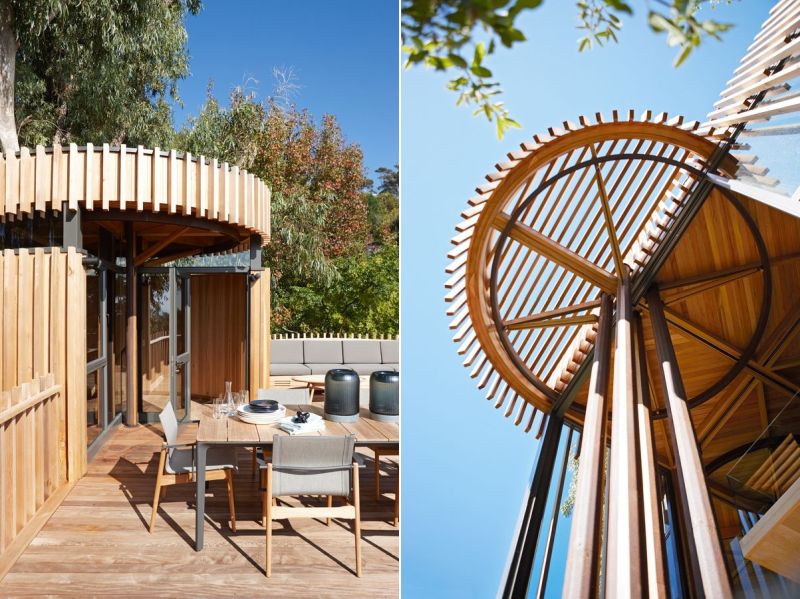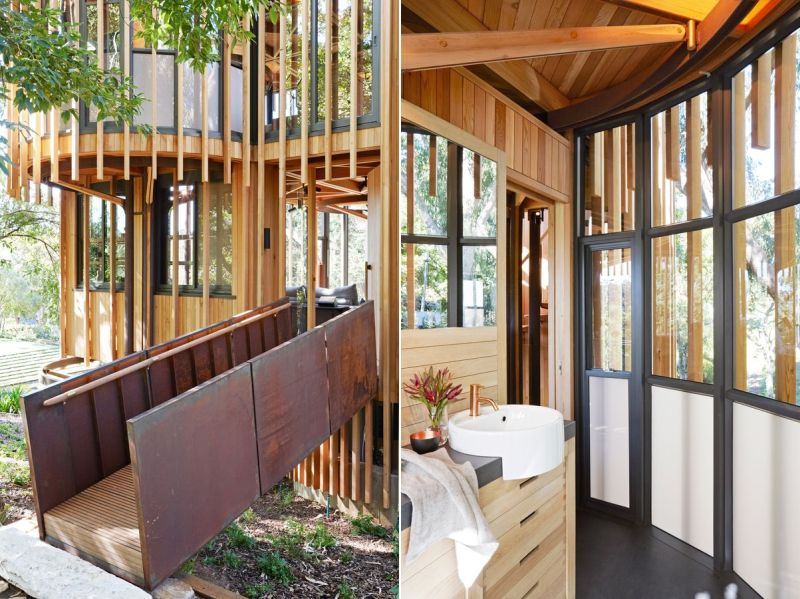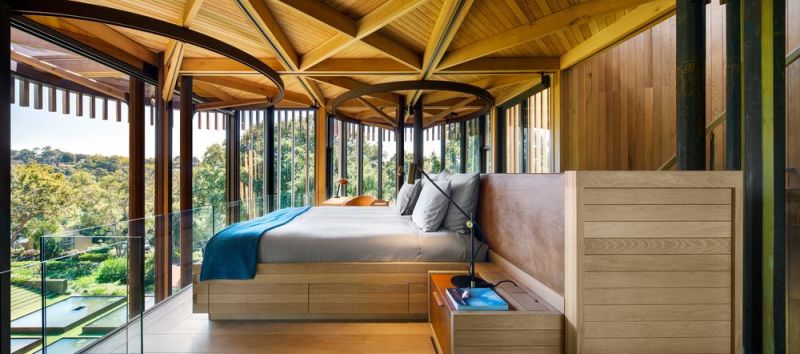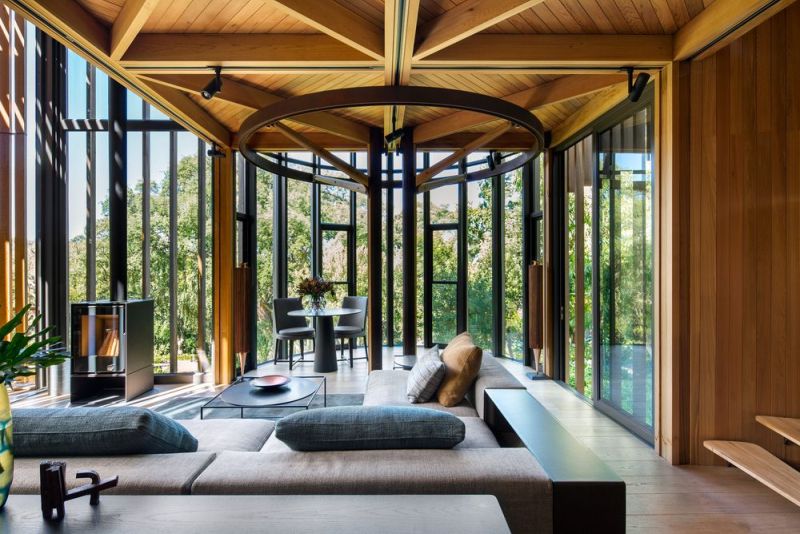 Via: Curbed