Drop XL are capsule-shaped eco- friendly cabins for those who love to travel and explore nature but don't want to stay in a regular hotel. It's designed by In-Tenta, Barcelona-based design studio. Despite its small size (just 30 square meters), the cabin provides you facilities which you get in a hotel. For example, it has a bedroom, a chair to relax and a comfortable bathroom.
The self-sustainable structure is composed of wood, steel and glass. The idea behind Drop XL cabin's unique architectural design is that it can be road-transported to any location and can be easily removed without any ecological damage. The base of the structure is elevated from the ground to minimize the contact with the soil so that it does not impact the ground or the environment when it is moved to another location.
The large bubble windows at the ends of the central cylindrical tube is another notable feature of Drop XL. These windows can be opened for natural ventilation and to bring the person into direct contact with nature. It has a rainwater collection system to harvest water for use in the bathroom and photovoltaic solar films on the roof for power generation.
Drop XL cabin is created to meet the demands of eco-tourism and provide nature lovers a space to stay comfortably with sustainable architectural design. Persons staying in this will surely feel closer to nature.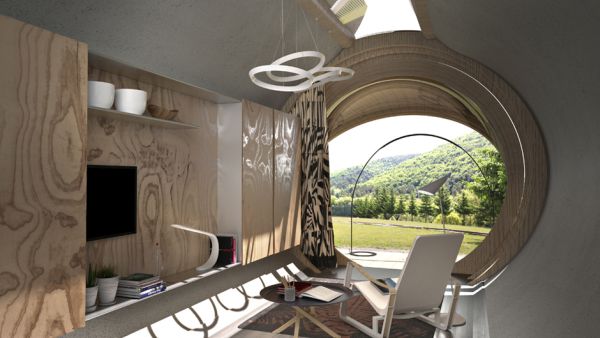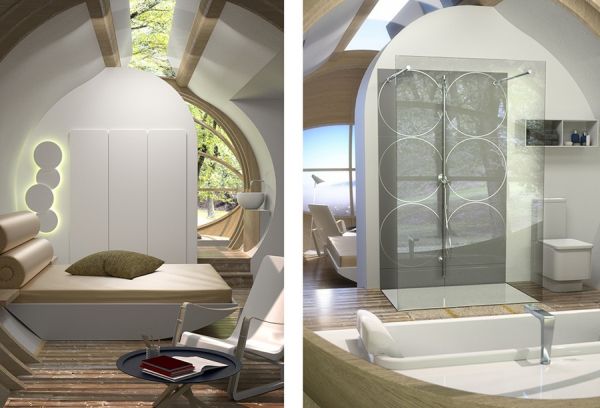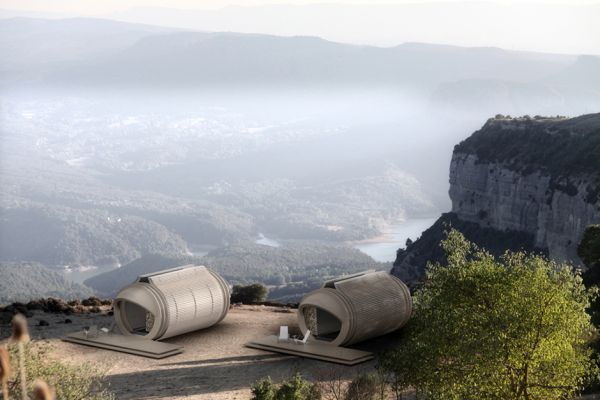 Via: Architectism/Freshome