During the Milan Design Week 2018, Vaselli, a luxury kitchen and bathroom brand, showcased the Chrysalis outdoor kitchen that's a great addition to the garden. Connecting beauty with functionality, this outdoor kitchen is a monolith designed to perform various functions. Raw and refined outer surface make it an ideal cooking space for outdoors.
Chrysalis is the first outcome of the collaboration with Irene Goldberg of OBJECT. This iconic freestanding kitchen island has been contrived to bring a piece of quarry to your patio. It boasts a powerful image shining through its rough stone body which is extracted from a single block of Travertino Becagli from Cava Cipressi.
This material comes from the Sienese territory, which is characterized by a very high chromatic variety, even greater than that of the other Rapolano Trvartini that differs from other types of Becagli for a greater tendency to copper color.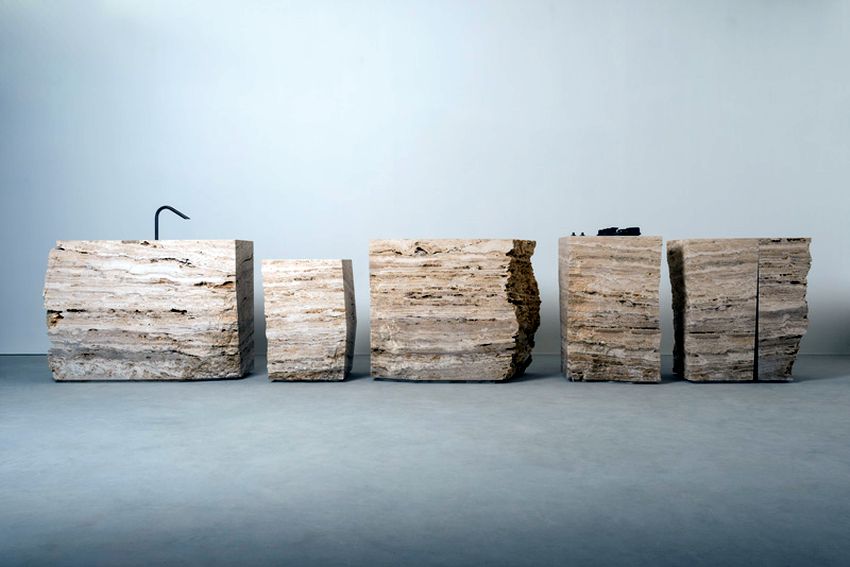 The designer has very well tamed the roughness of stone to form an innovative kitchen design for outdoors. The powerful image that is a host of rough stone blocks rising from the ground, each with different characteristics. The inspiration behind this kitchen design is the captivating idea of taming the roughness of stone to create a unique functional object.
The outdoor kitchen measures 5 meters in length. Between the various blocks, one is dedicated to cooking with PITT stove, one block has a BBQ and one is reserved for the sink. All the components are made from solid hollowed pieces. Each block has been cut to obtain sic smaller monoliths to make the complete outdoor kitchen.
Each piece that makes up the kitchen is lightened and then manually scuffed in some places to help make the desired effect. This is done to maintain the feeling of going into the quarry to anyone who sees Chrysalis. Meanwhile, this also sustains the aesthetic appeal of the broken natural surfaces, highlighting a contrast between raw and worked.
Like most contemporary kitchens, this kitchen island also comes with a cooking stove, preparation area, and a sink. However, this has been influenced by visiting the Rapolano Quarries where you can see courtyards with blocks of various shapes and sizes showing natural concretions similar to those found at the ends of the outdoor kitchen.
The designer has brilliantly managed to highlight the character of this particular type of Travertino while enhancing the materiality of the kitchen, as well as boasting the unpredictability of its lines that make each piece unique and unrepeatable. Hence, no two kitchen designs will have the same layout, making each platform unique in its own way. However, the basic functionality of the kitchen will not be hindered at all.
Currently, Chrysalis does not present storage compartments or branches, but these could be the possible solutions in future to meet needs of the customer. Nonetheless, Chrysalis has been made to become the dream outdoor kitchen for homeowners who love cooking in the natural environment.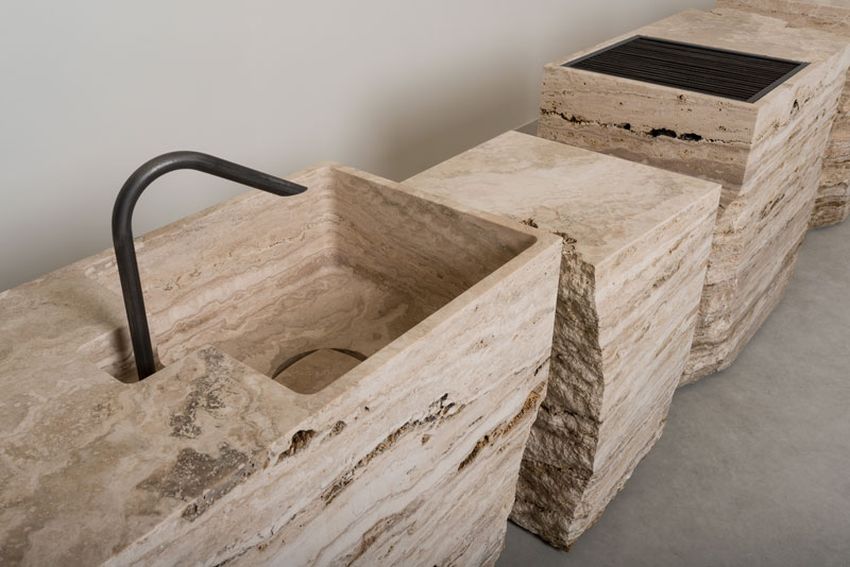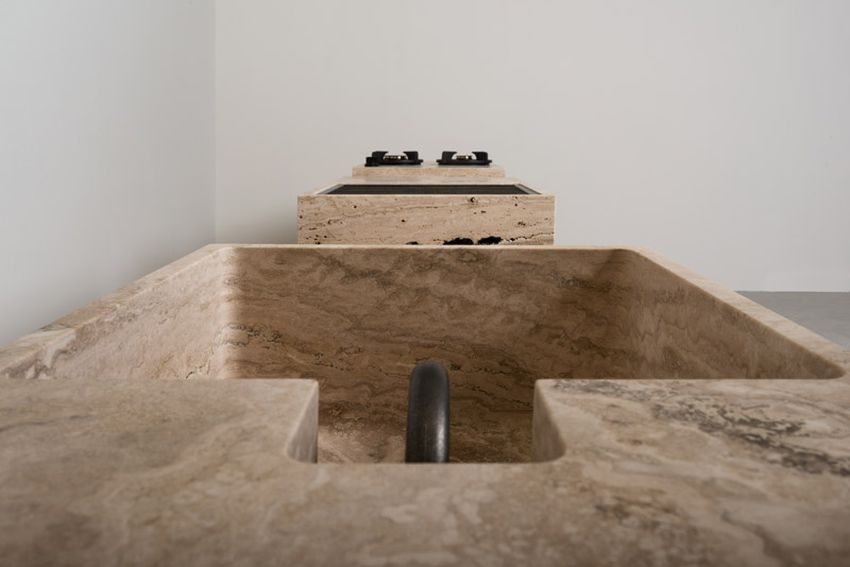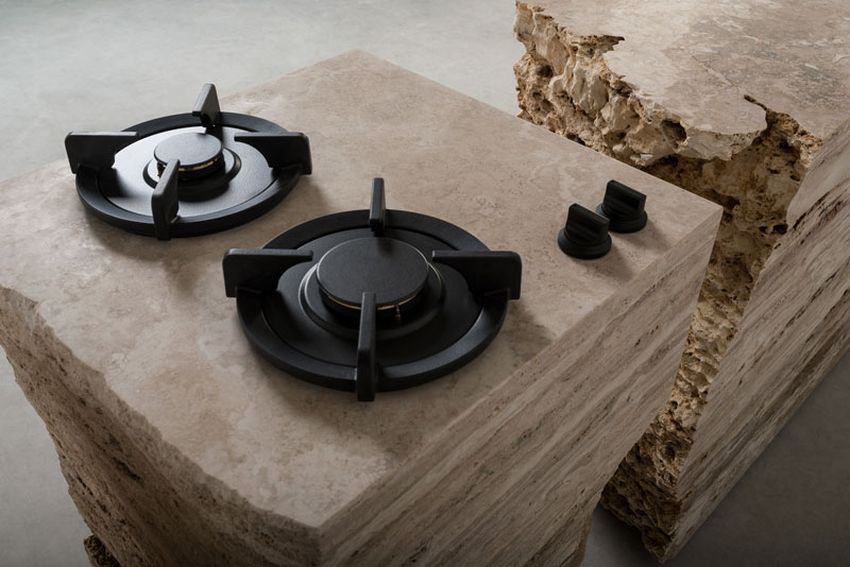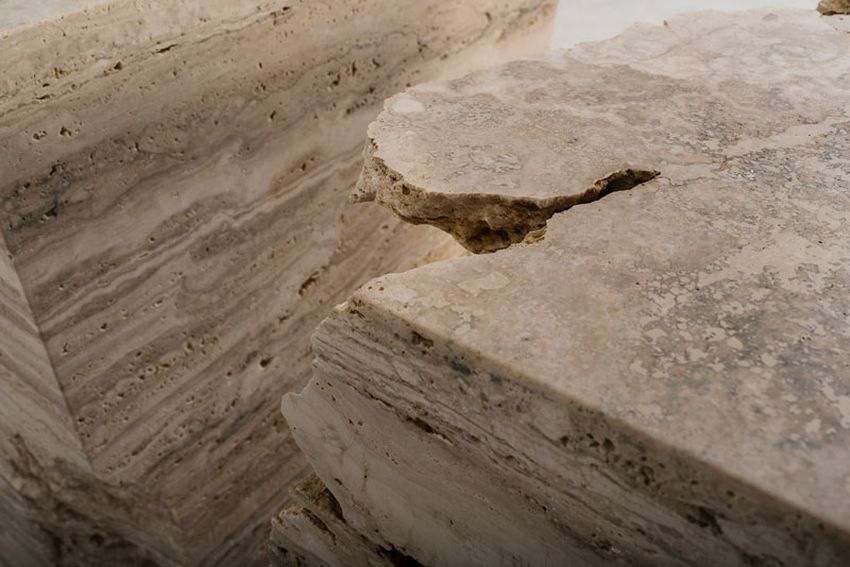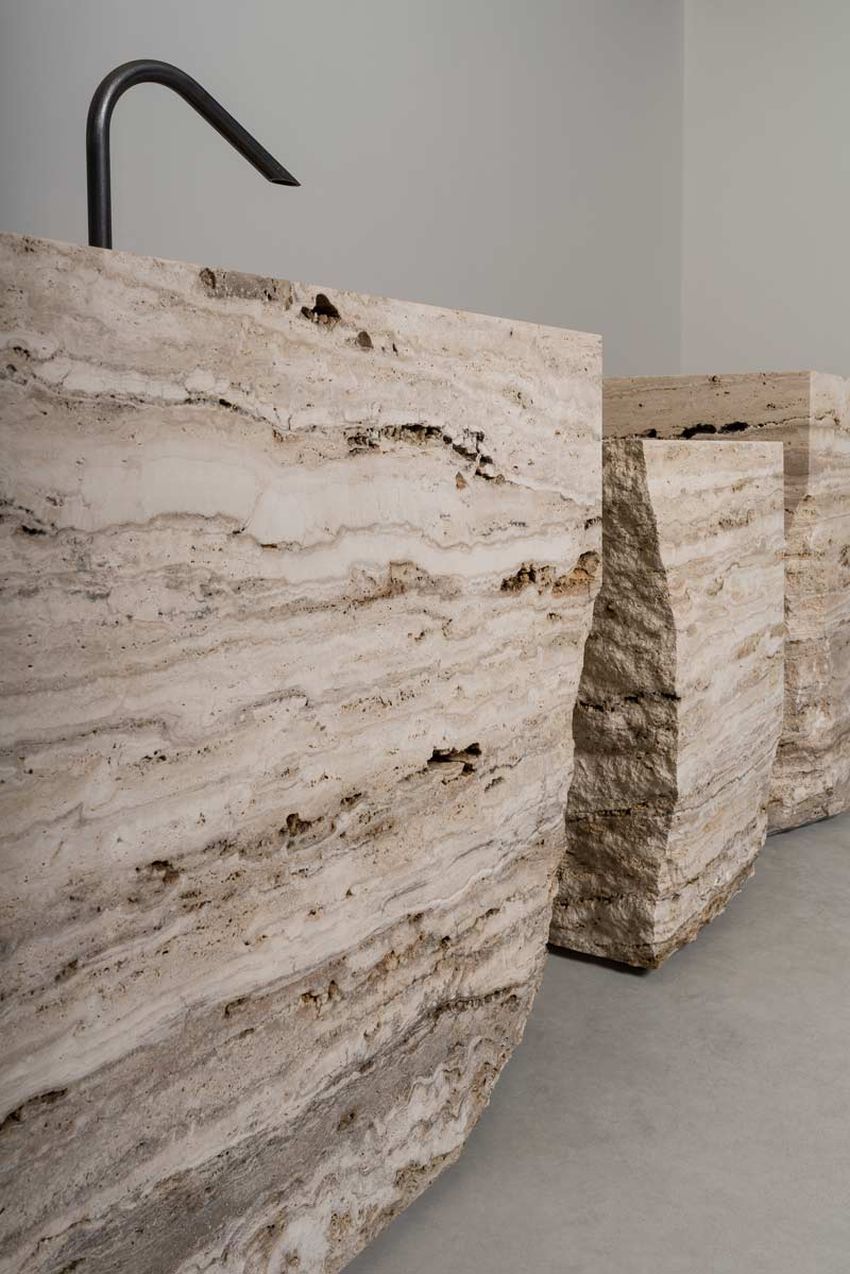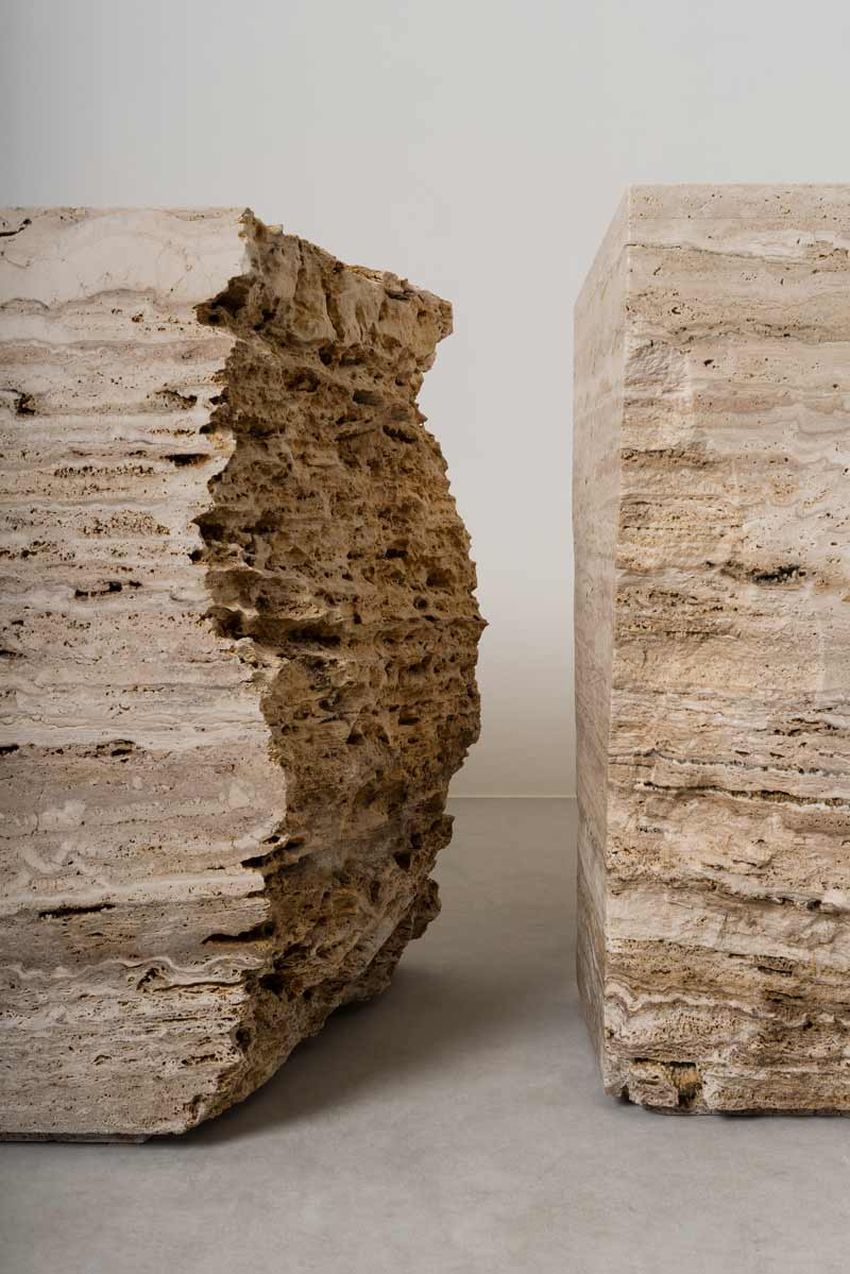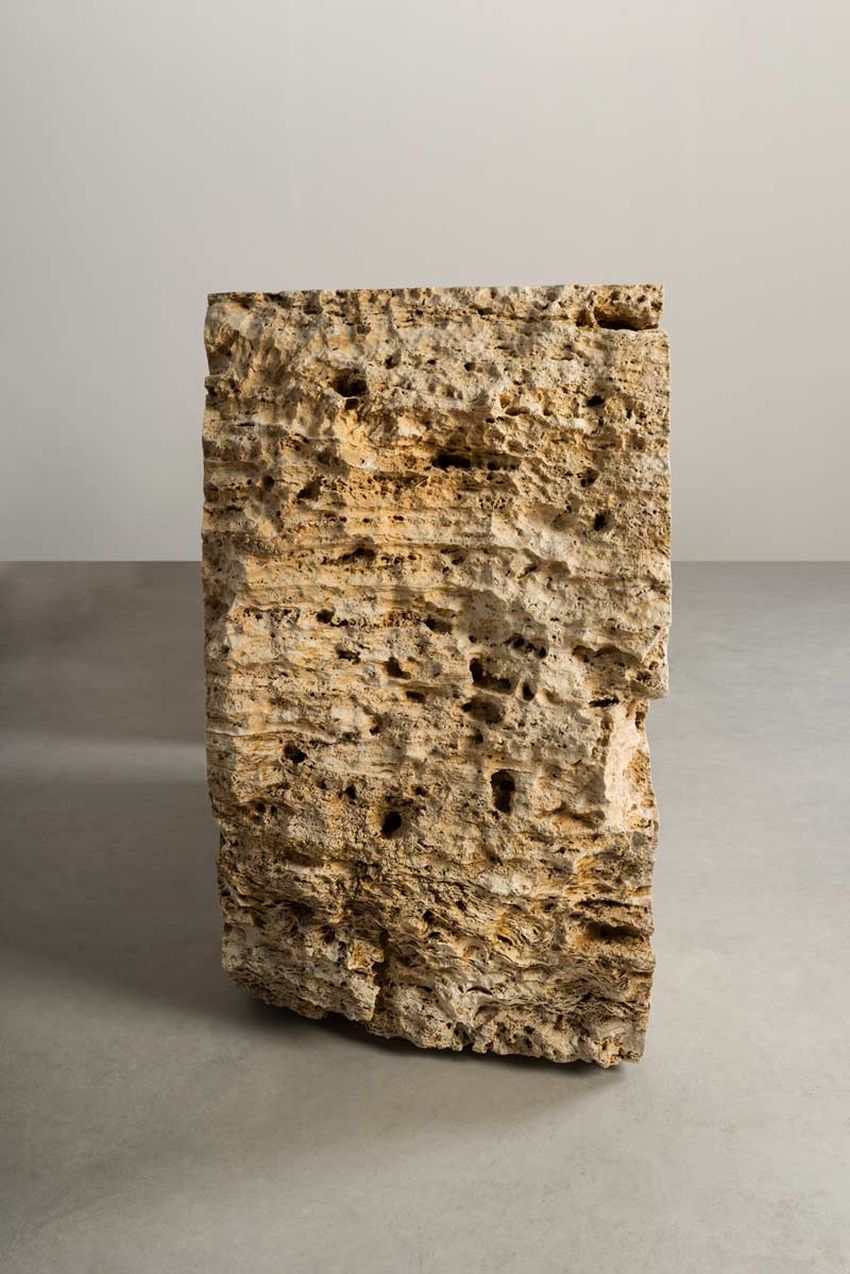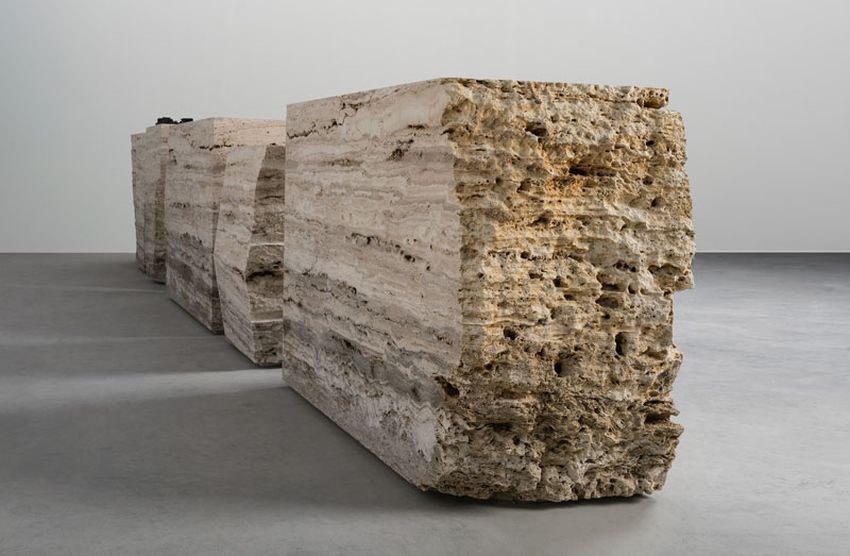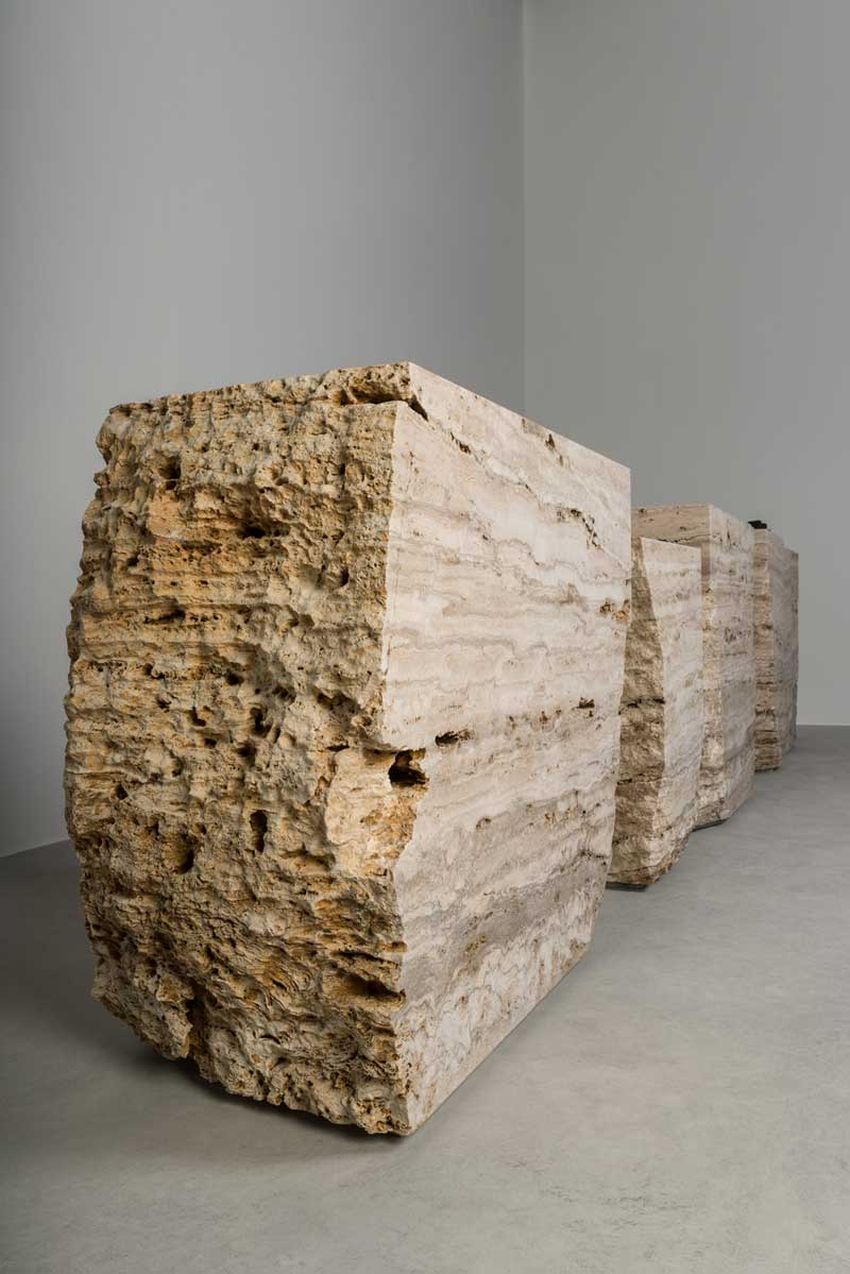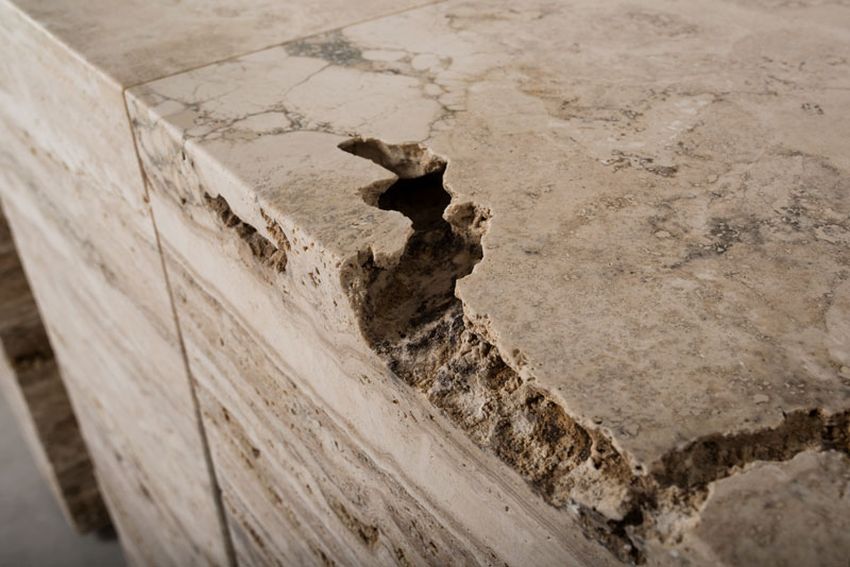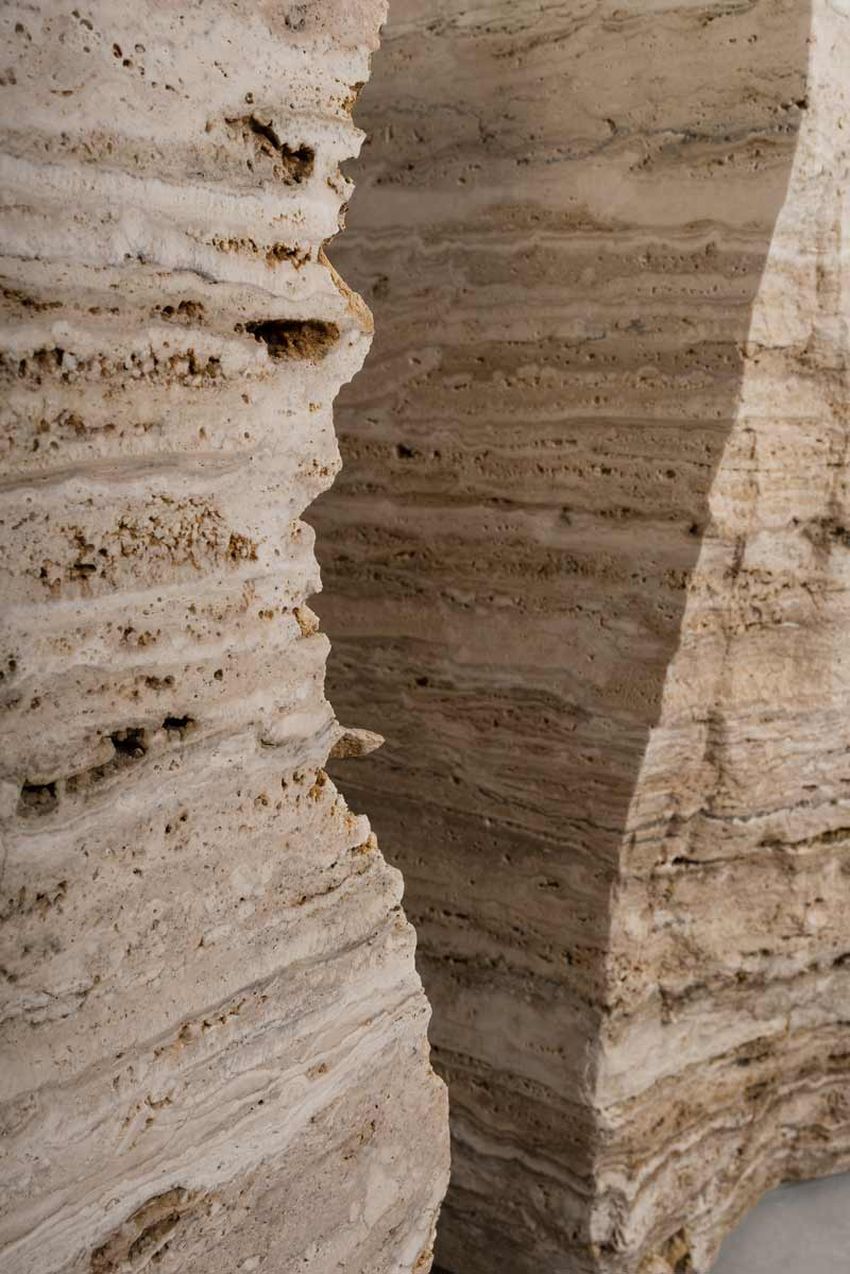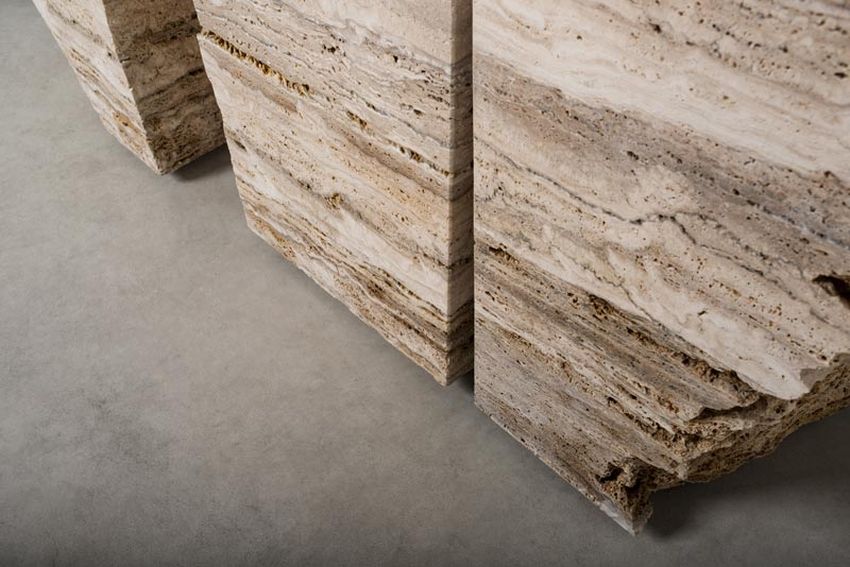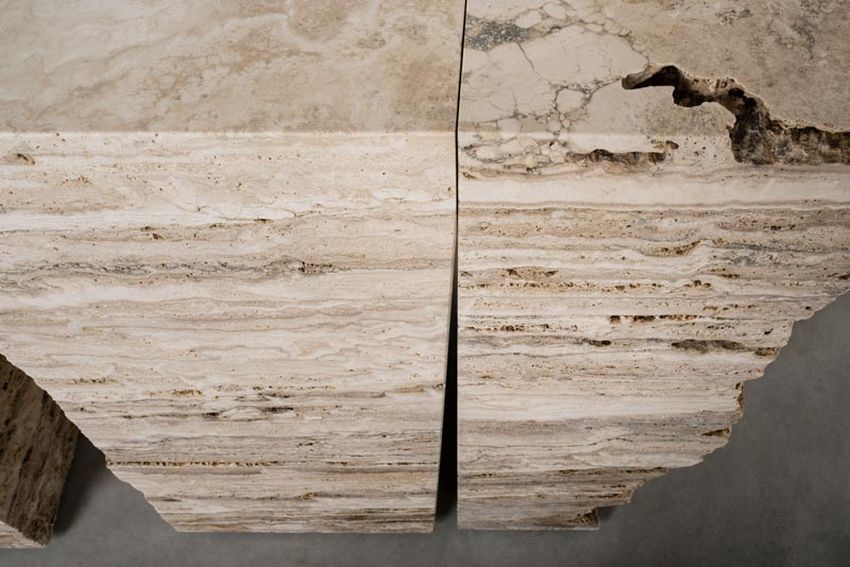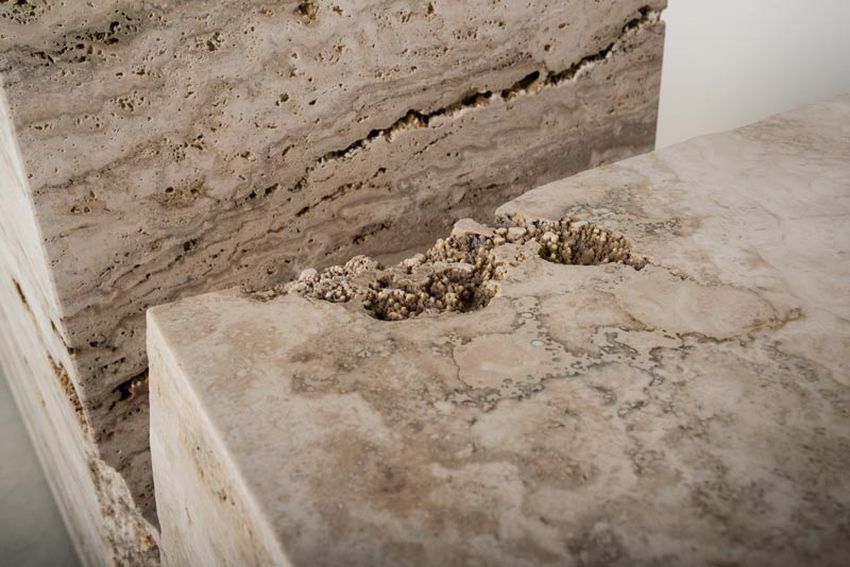 Source: Vaselli