Circu creates unique themed furniture for children with an aim to let them live around their own fantasies. The Portugal-based company will be bringing its magical furniture to this year's Salone del Mobile, including its most famous as well as newest pieces. Mr. Bunny Bed, the brand's most iconic piece, will also be presented at the event; the mere sight of which is appealing to kids.
Inspired by Alice in Wonderland, it is a bunny-shaped luxury bed that will make bedtime an adventure for kids. Constructed with a wood frame upholstered in velvet, the kids' bed creates a strong and comfy ambiance that children will enjoy.
The head of the bunny bed upholstered in soft velvet serves as headboard, while the long ears and paws accented in the same fabric complete the theme of the kids' furniture. Furthermore, there is a built-in LED light in one of the bunny ears to enhance its functionality.
The thoughtfully designed bed can also be combined with other products from the brand, like the Atomic Suspension Lamp, Cloud Nightstand, animal stools, and the newest addition to the Bunny family – a floor mirror sporting a similar design as the bed.
Also Read: This Recycled Plastic Chair Bears Resemblance to the Iconic Panton Chair
The Circu team told Homecrux, "Mr. Bunny Bed is an authentic statement piece that creates moments, invokes memories and experience between children's real world and their creativity, for a fantasy land adventure".
Available in three sizes and seven colors, the Circu Bunny bed is perfect to add cuteness and beautify any child's room. Alas, it costs a staggering $14,970, which is definitely not affordable for everyone.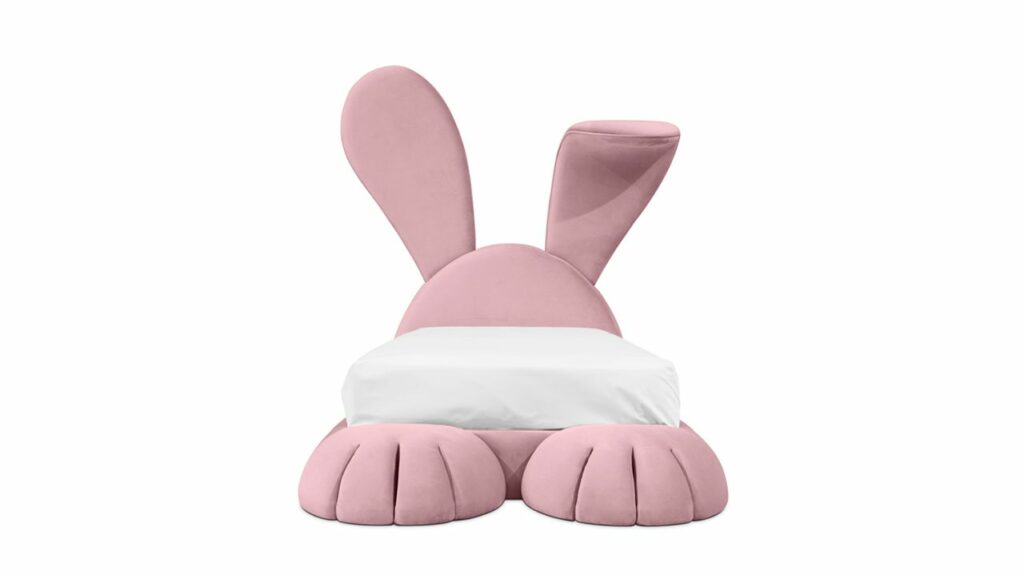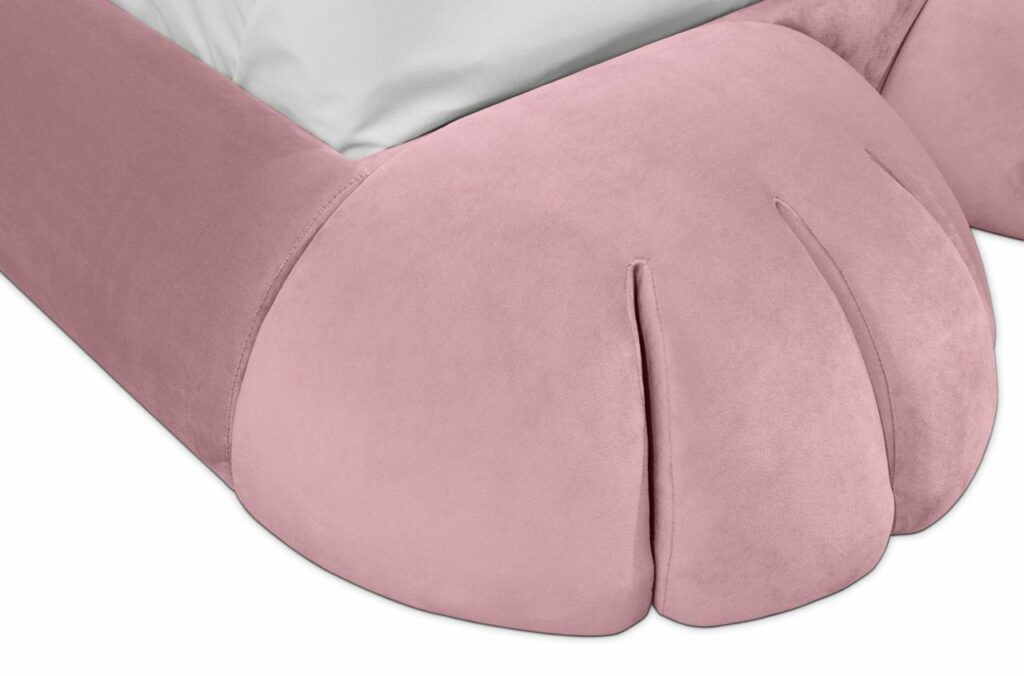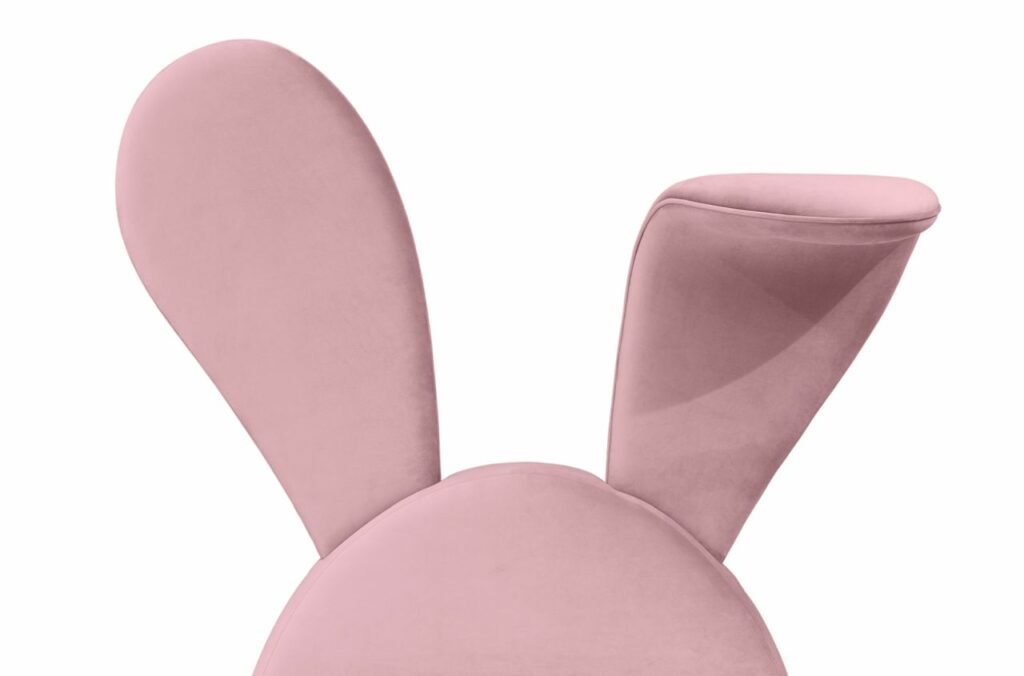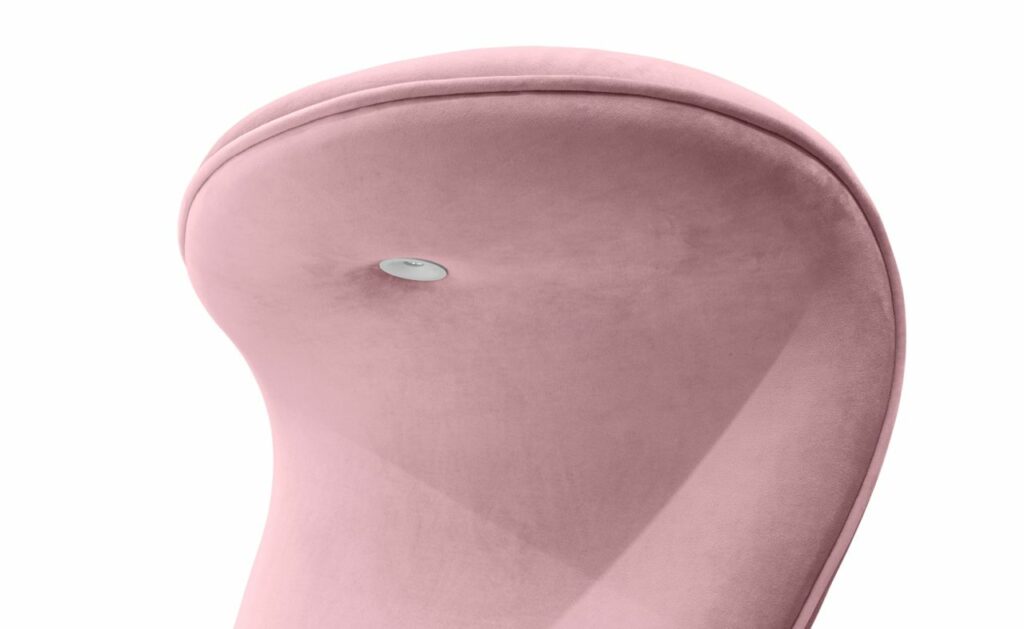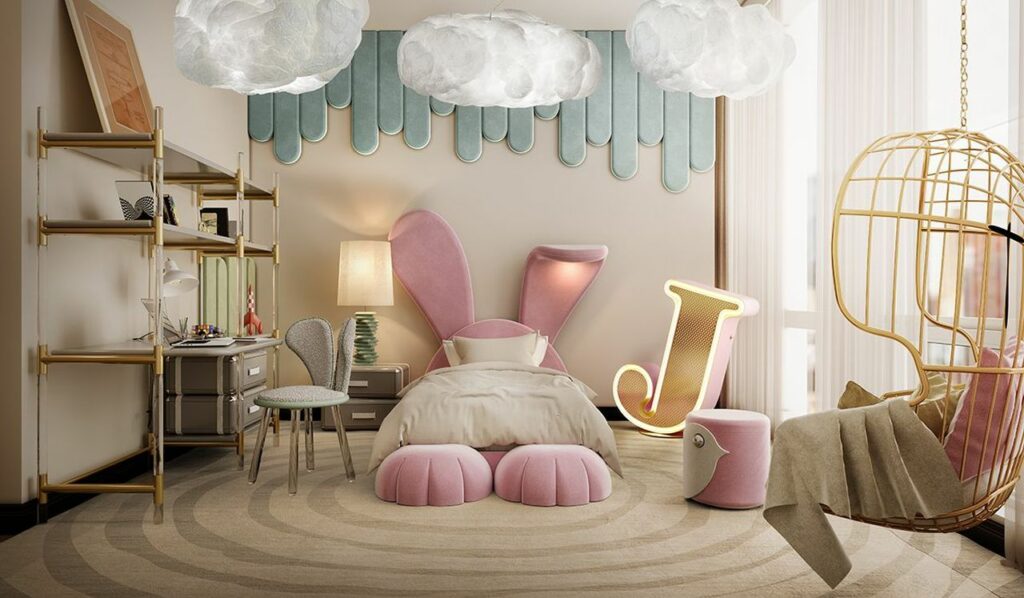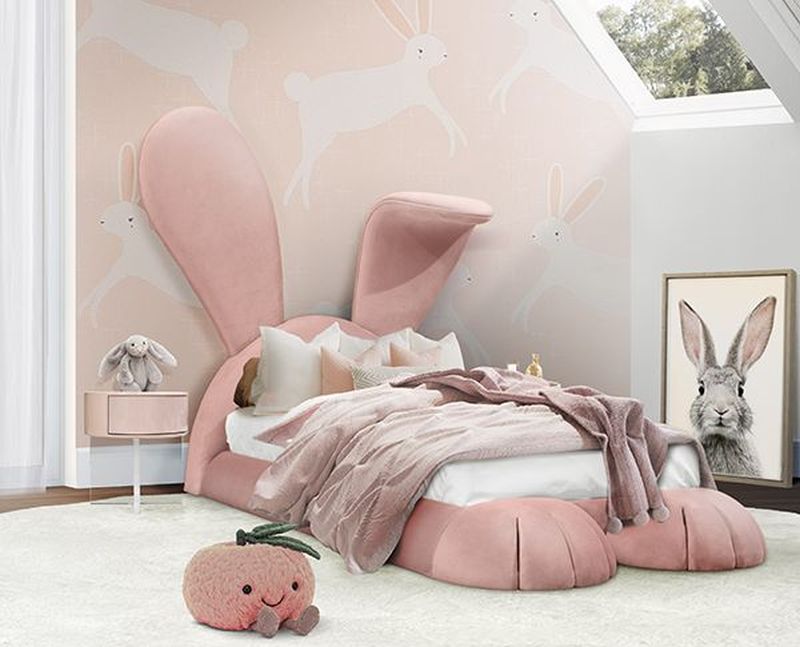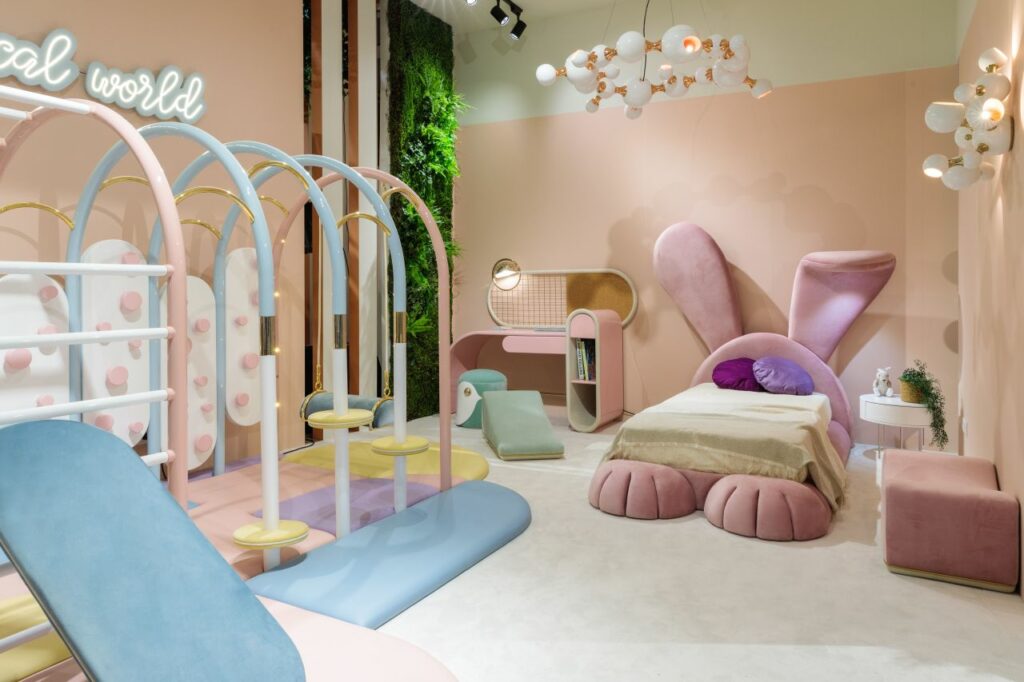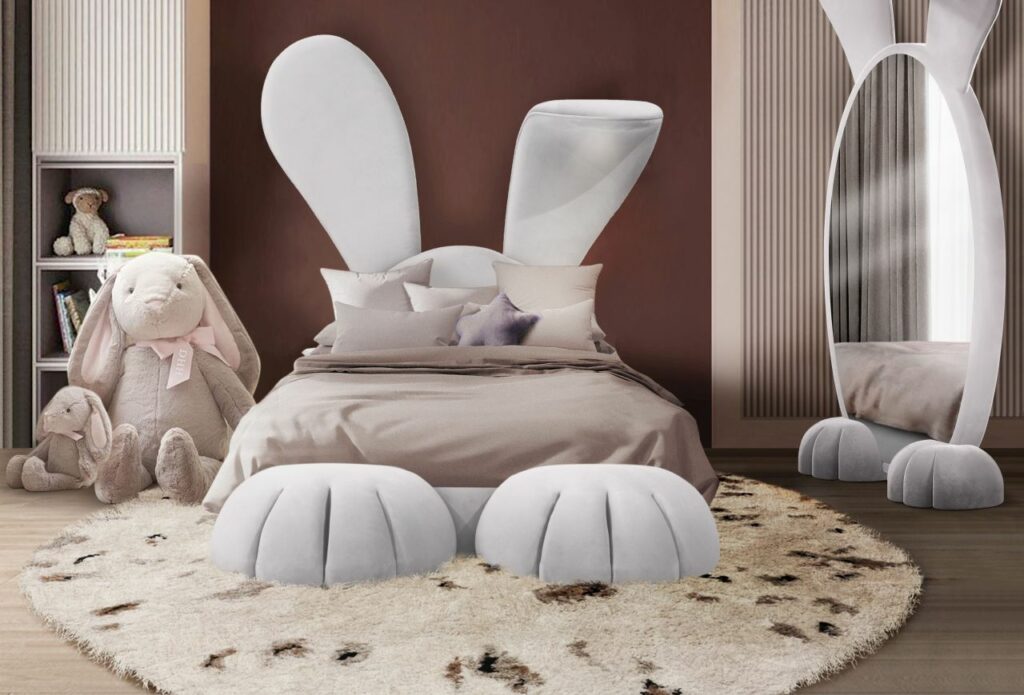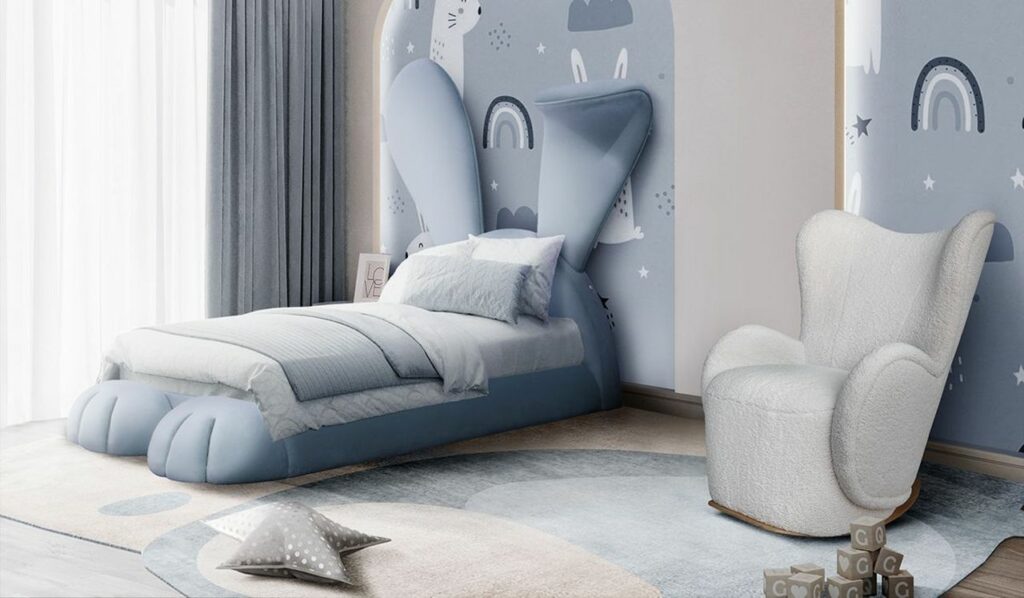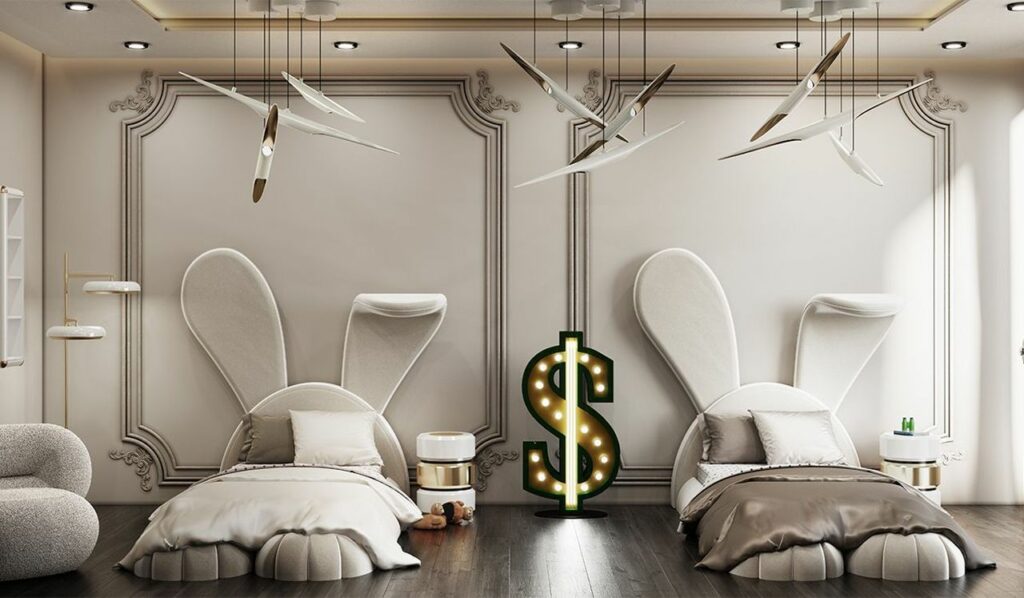 Special thanks to David Magalhães, PR Manager for Circu Magical Furniture for providing information and images!