Mexico-based interior and furniture design studio Comité de Proyectos screened its latest Binomios collection in October 2016 at Design Week Mexico. This collection includes a coffee table with a mirror to reflect the artificial mountain range underneath, a lunar-eclipse-shaped wall lamp and a beautiful floor planter. Made of metal, glass, and concrete; this indoor planter is great décor piece to induce a feeling of a forest inside urban homes. It looks like a vertical plant stand with multiple shelves for growing your favorite plants or flowers.
The wooden shelves are made of wood, metal and glass to create a mimicking reflection of plants. The entire plant stand sits on a base made of a reformed block of volcanic stone, while tiny concrete pots add a pop of nature in your home decor. After placing the concrete flower vases, there is also some space for displaying other collectibles.
Whether you deck it with included flower pots or any of your planters, it will function as a nature-inspired centerpiece at your home. It is a tasteful plant stand that helps you grow a garden inside your home.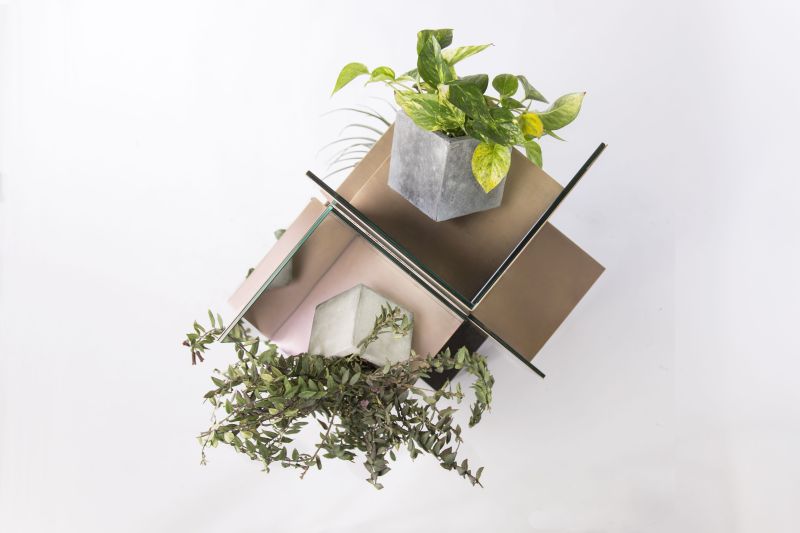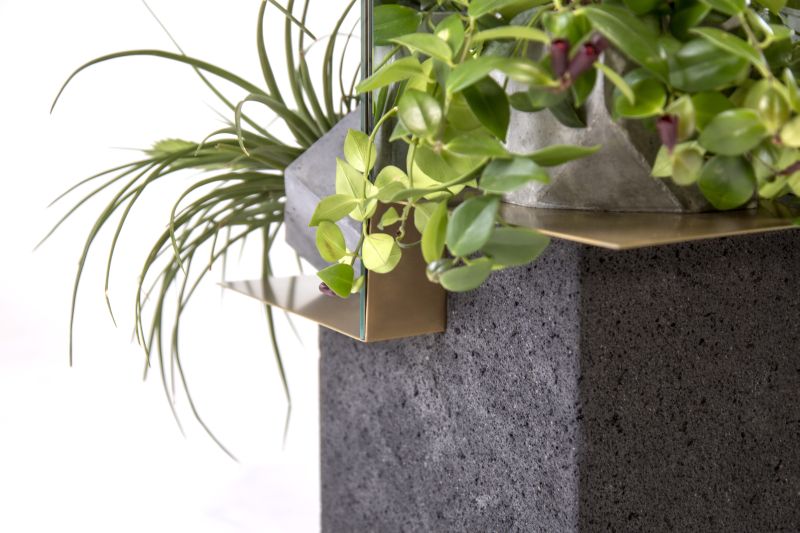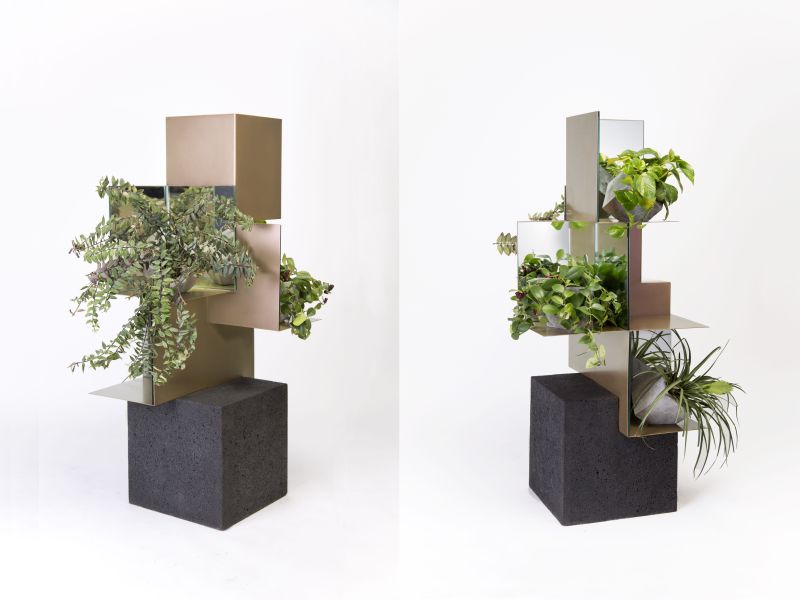 Via: DesignMilk