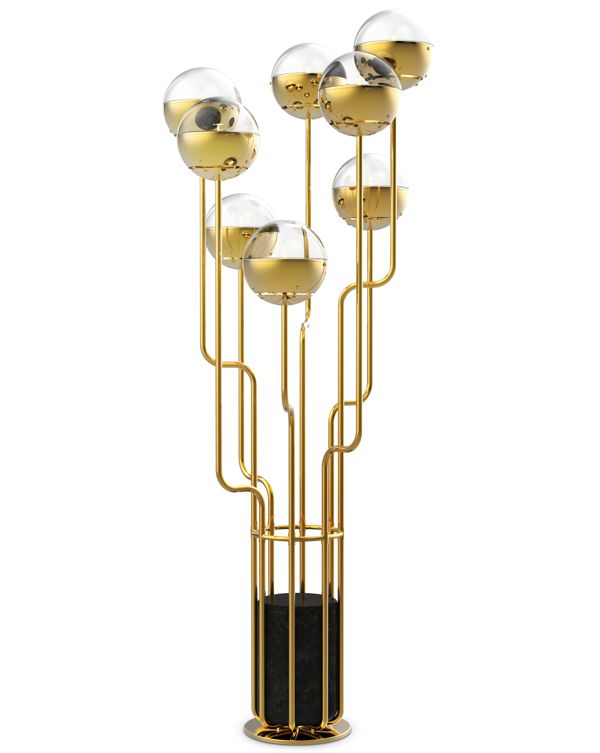 USA-based home décor company Brabbu Design Forces has designed an elegant gold-plated Niku Floor Lamp to enhance grace of your home with its classic design. The design of this lamp is like an antique object with a contemporary touch. Niku Floor Lamp is made entirely of brass with gold plating on its surface, giving it a royal look. It includes eight spherical lamp shells with standard light bulbs fixed inside, having half portion of each sphere made of glass and another half of gold-plated brass. On lighting, this classy lamp brightens up the room with an exotic golden ambiance.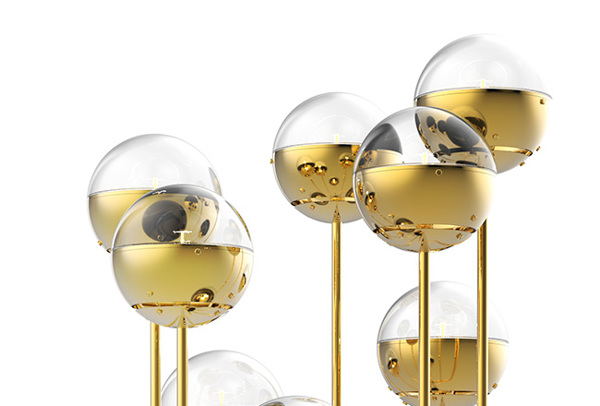 The eight spherical lamp shells stand on a black cylindrical base, which is surrounded by gold-plated brass all around. These round lighting fixtures provide enough light to brighten up a large living area of any house. Dimensions of the floor lamp are about 27 x 27 x 71-inches due to which it doesn't occupy much space and can be easily shifted from one place to another.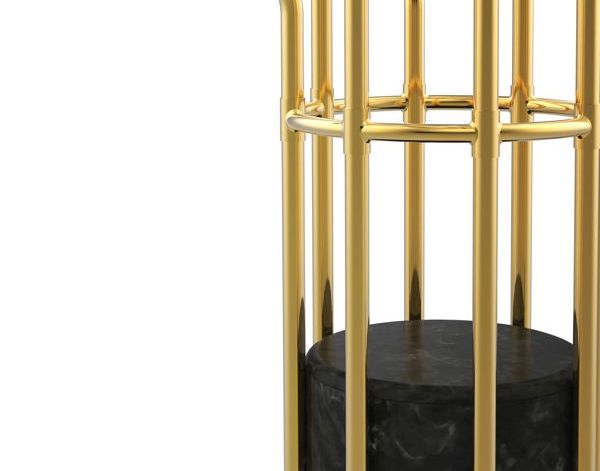 Besides lighting up your room, the floor lamp also serves as an extremely beautiful décor object. This outstanding piece of art will surely steal all attention of your guests, even if it is kept at some corner of your living room, but we're sure that you don't want to hide it away.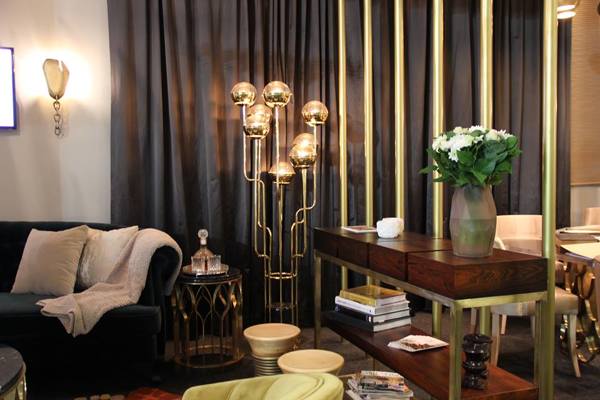 Source: Brabbu