Located in the Australian town of Balnarring, this contemporary retreat has been designed by Melbourne-based Branch Studio Architects. It embraces the low-tech aesthetic and emphasizes more on connecting with its surroundings. The client needed basically a living space with non-specific function so that it's easy to switch between an empty nondescript shell to a fully-functional private residence.
Keeping the client's demands in mind, the architects have created a large open-plan space that includes wall-mounted furniture, such as the Murphy bed and desk. These furniture pieces can be folded down anytime when needed. The storage spaces are also hidden away within the walls to minimize clutter. These custom furnishings are made to be folded and unfolded manually to promote mindfulness while maximizing the space.
The south wall contains the fold away bed, desk, bookshelves, and storage cabinets along with an air conditioner. The east wall has a series of flaps that can be unfolded to form a long table while revealing the shallow storage between the stud wall framing behind. On the other hand, the west wall houses the kitchen, the main workspace and a hidden door that leads to the bathroom.
There is also a glazed wall towards the north wall and it includes a sunken 'day bed,' providing the client a space to relax and admire the beauty of nature. The open-plan living space can be used as a knitting studio, a reading room, and a space for weekend drinks with the neighbors or for a small get-together. Celebrating craftsmanship and minimalism instead of technology, this retreat is mainly designed to let the inhabitants connect with nature.
Check out the images below to have a closer loo at different sections of this minimalist residence.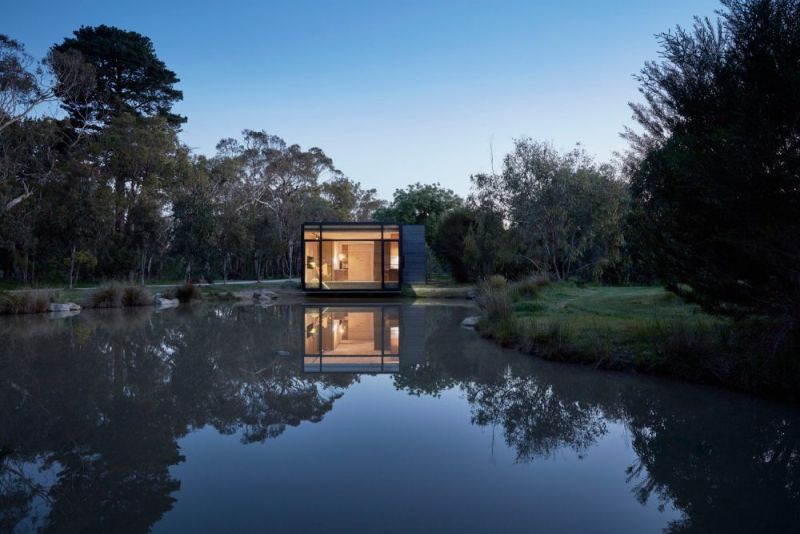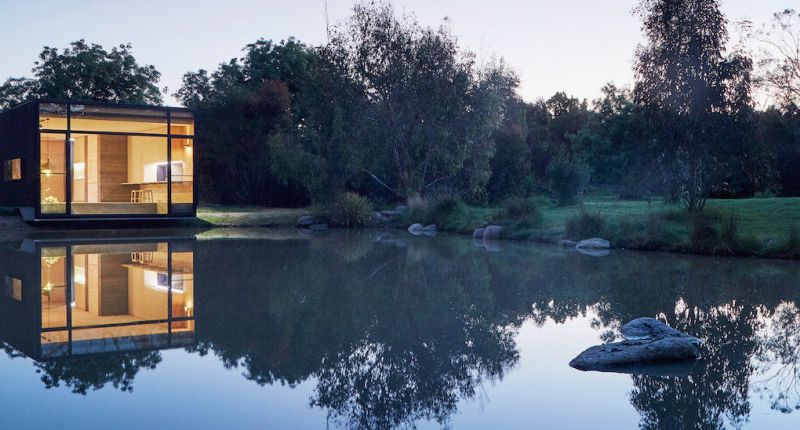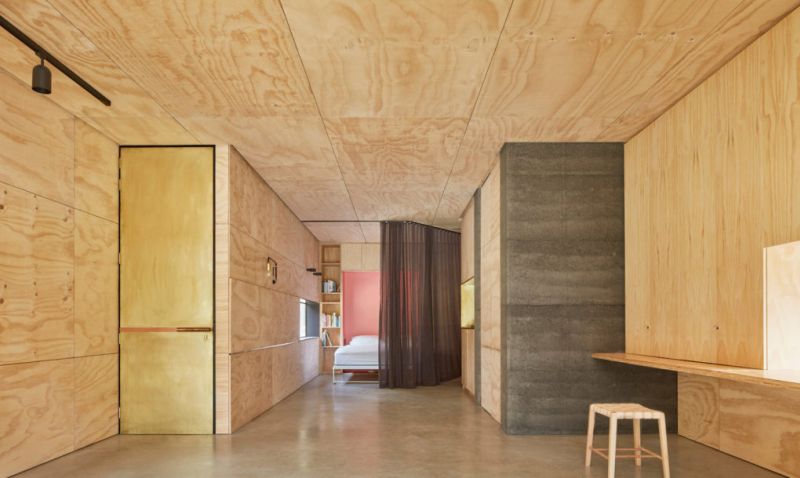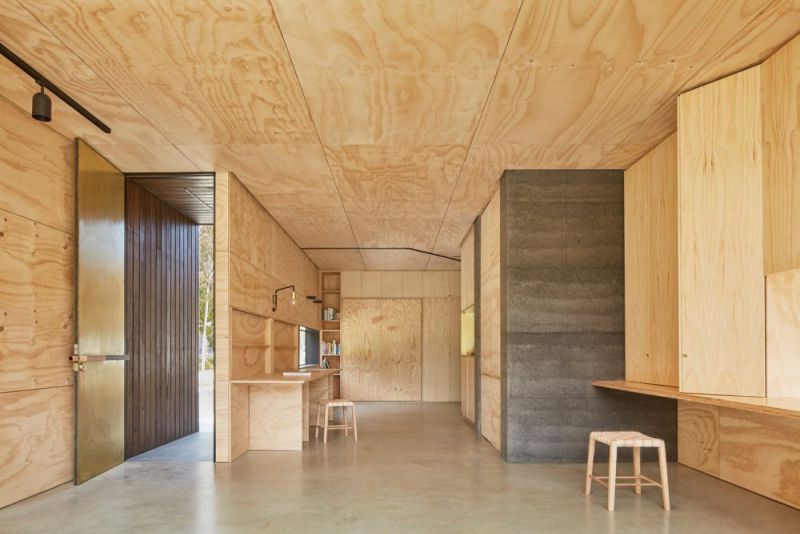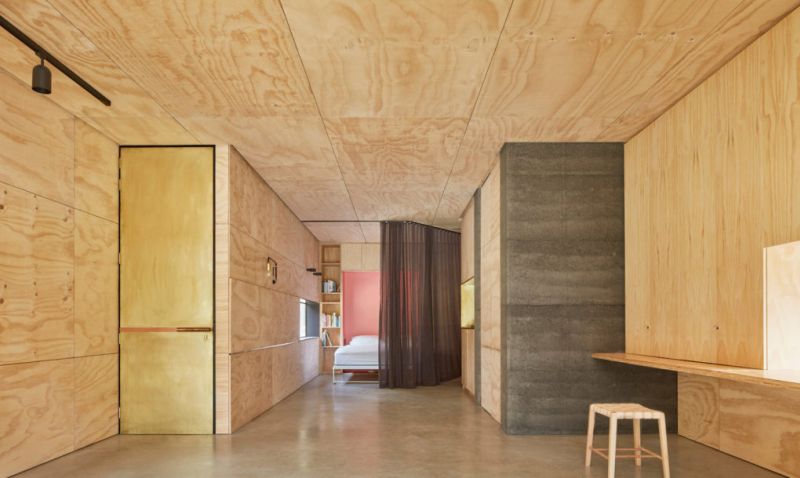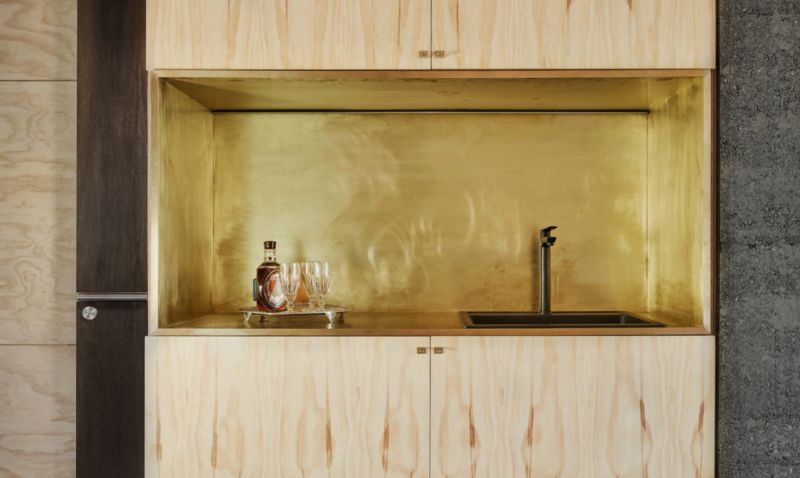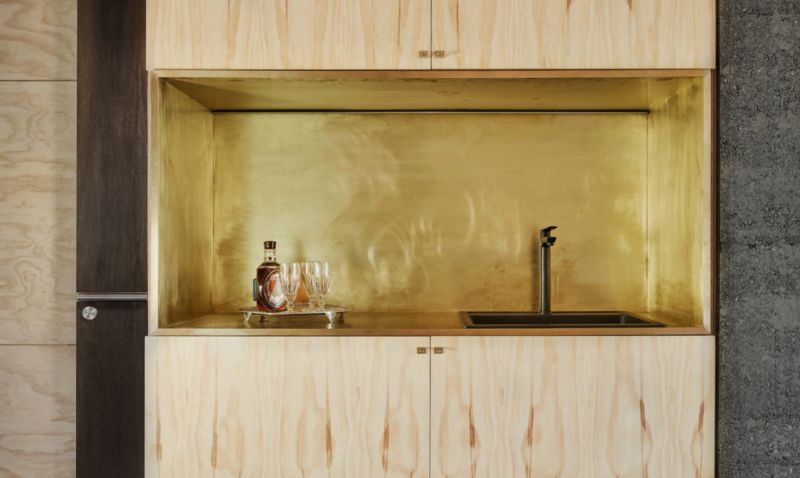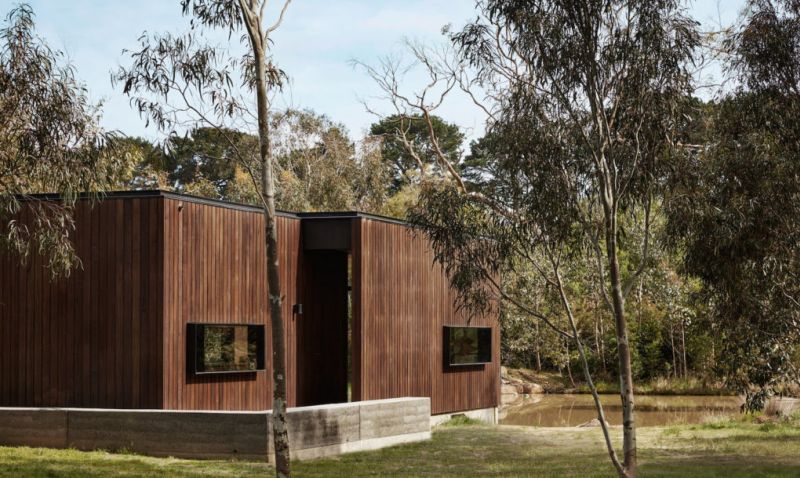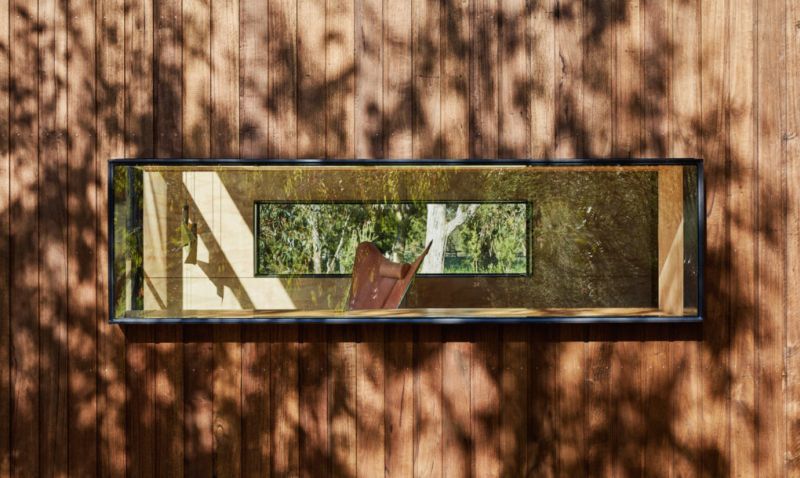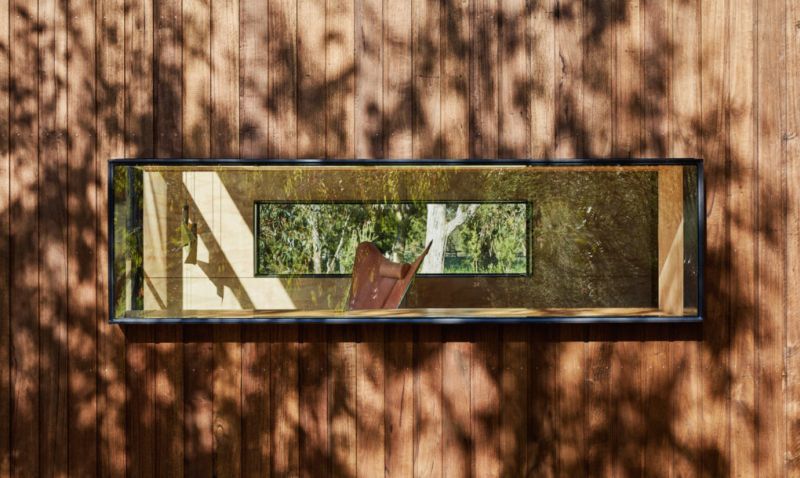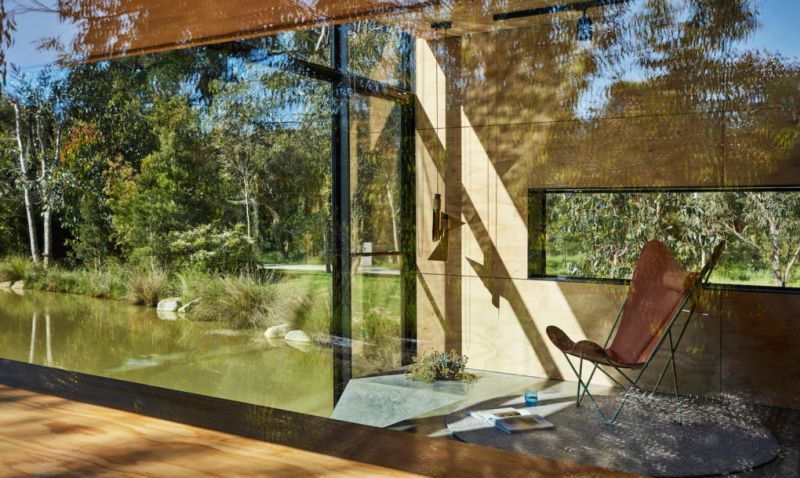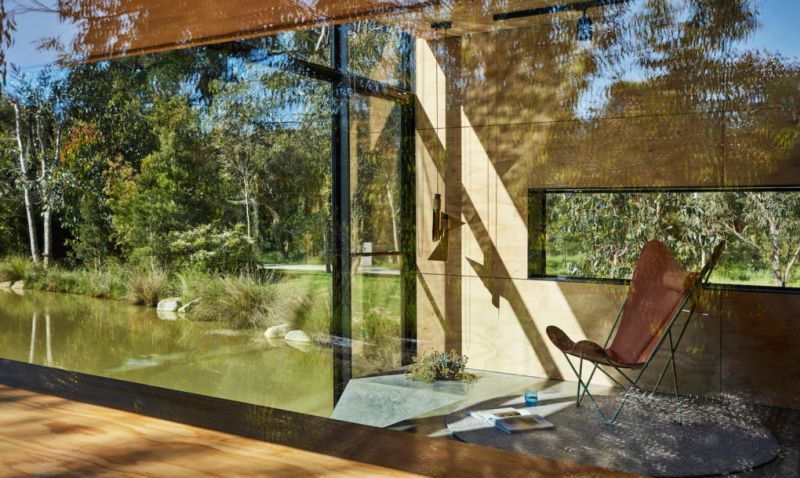 Via: Inhabitat